BMW F650GS Dakar Review by Franziska Jenetzky
The BMW F650GS Dakar is known as the off-road oriented model of the popular BMW F650GS. BMW manufactured these bikes from 2000 until 2008.It features a bigger 21 inch front wheel and a longer suspension travel to accommodate off-road handling. However, the two models are very similar when it comes to the engine and chassis, and a F650GS can be turned into an off-road version with a few adjustments.
I have owned two different F650GS Dakar motorcycles in the last few years, one was more or less standard and the other had a few adjustments to adapt her better to the overland travelling. The most significant was the after market rear shock from TFX (which by the way has a world-class customer service department), it allowed me to adjust my suspension on the spot if needed, and in general provided a more responsive suspension.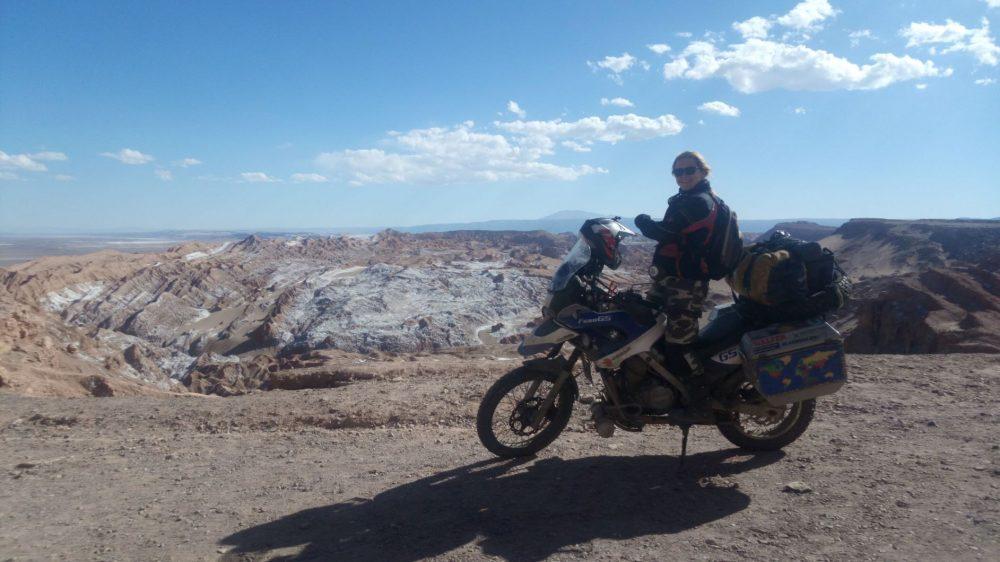 To start off,I have to say these bikes are built to last. I bought my second bike with 250,000 kilometers on the clock in South America, it had been around the world and received a hammering for sure. Surprisingly, the engine was still going strong, it only suffered a minor power loss at high speed and a few months into my trip I had to replace the sensors at the throttle body unit. You can truly say this bike is falling apart due to worn bolts and threads rather than that the engine failing – as long as you look after it.
BMW F650GS Dakar Review: The Handling
I think the F650GS Dakar is a good mixture to face challenges on and off-road, which makes her a top traveler's choice.
It's a comfortable road bike with top speeds around 170km/h (was more like 150km/h on mine, but I put that down to "she had a hard life"). Because of the single cylinder you have to learn to live with some vibrations though. She handles great on the asphalt, you can lean into corners and forget that it is an Enduro bike. One reason for this is her low center of gravity due to the petrol tank sitting under the seat. This also makes the handling with a full tank on unsealed roads very easy. A further plus is the integrated ABS system, which can be switched off manually.
What I missed travelling on the roads, however, is a bit more torque. The acceleration is fairly slow, so you need more space for overtaking other vehicles.
Off-road handling is good. The F650GS Dakar has a lot of power in the low gears and is easy to control. The throttle response is steady and continuous. It also shows agility that most other bigger bikes lack. But saying that, to me, it never felt like a true off road bike. The seat was too wide, the foot pegs too short and maybe the overall weight a bit too heavy.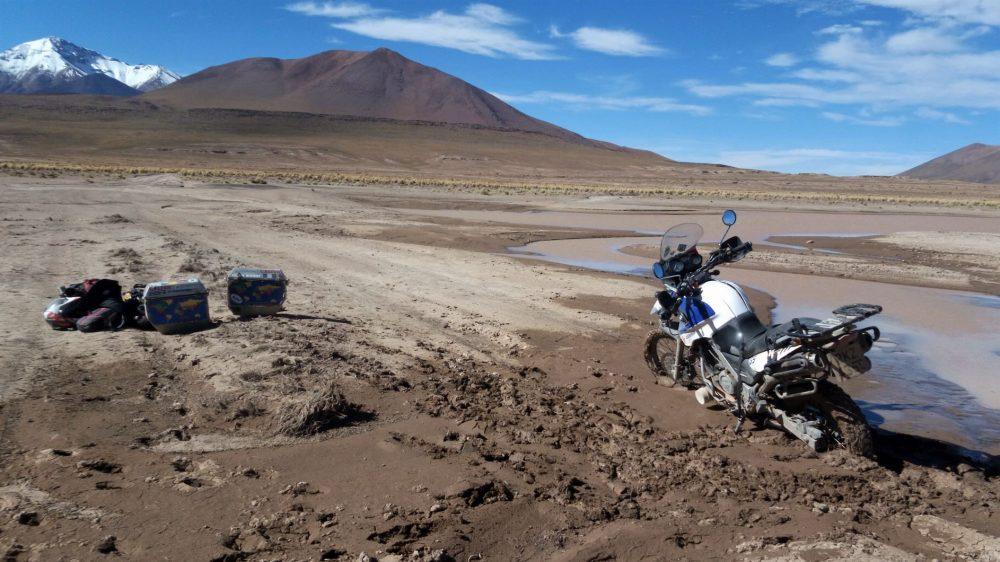 A traveler's choice
The F650GS Dakar, even in comparison to more modern bikes, is a great choice for travelling the world.
It's a reliable bike: you can fix  a lot of things yourself, the construction isn't complicated and can be given to an old-school mechanic for repairs. The only downside – BMW parts aren't always available and can be expensive.
The chassis is strong enough to carry luggage without any need to reinforce the frame.
It also scores with a decent fuel consumption, which averages at 4.7l/100km: that means you get about 370km out of your tank.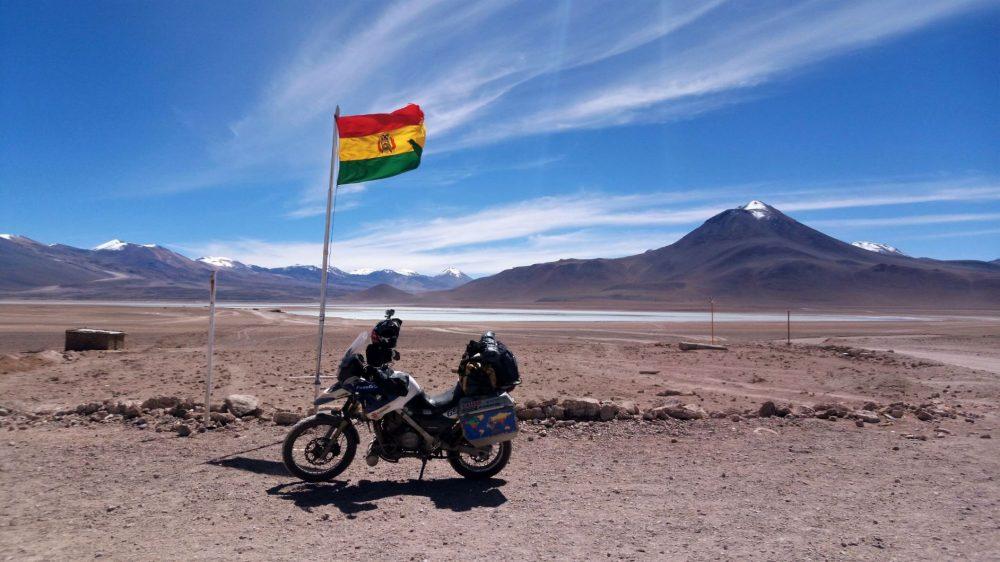 I have to admit, my personal favorite was the set of heated hand grips, which I thought was pure luxury and I wouldn't want to have missed on the cold mountain passes between Chile and Argentina.
Mods and Farkles
The seat is very wide for an off-road bike, and I would change it immediately together with the fairly short foot pegs to give a better standing position. In addition, I would put adjustable levers on the handlebars, the standard ones were a bit too far placed.
The headlights are OK, but I would install additional LED lights. I'd definitely switch to reinforced handlebars. Mine were a tiny bit bent and I never quite got them into the right shape again, which caused me some discomfort in my back over time.
To simplify the maintenance, swap the oil and air filter with reusable ones. It saves you the hassle of finding replacements.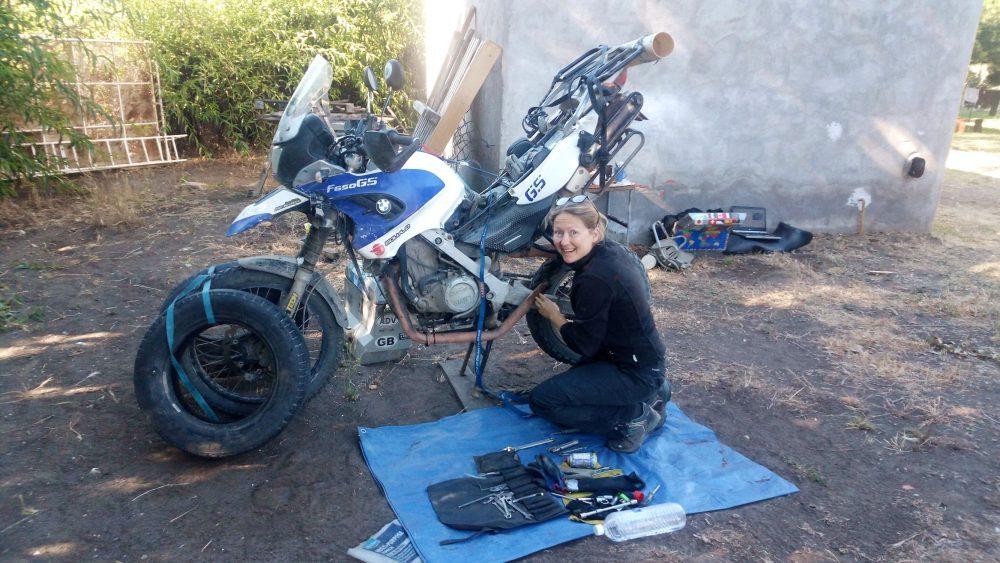 One thing that is easily overlooked but a real struggle when you need to remove the clutch plate cover, is the rigid oil line running all the way from the oil tank over the cover to the bottom of the engine. I would replace that one with a flexible steel hose so you only fiddle with it once.
And finally, disconnect the side stand kill switch.
BMW F650GS Dakar Review: the Verdict
The BMW F650GS Dakar is a good option when you ride predominately on road, but also like to get a little dirty on unsealed tracks. With the bike's weight of under 200kg, it can be handled with ease either on the local parking lot or being picked up in the wide open country. The BMW F650GS Dakar gets you through all kinds of terrain, but lacks a little torque on the roads. Another plus point is that due to its age, second-hand motorcycles can be purchased for a very reasonable price. If you want to make your way into ADV riding or are searching for a reliable travel companion you won't go wrong with the BMW F650GS Dakar!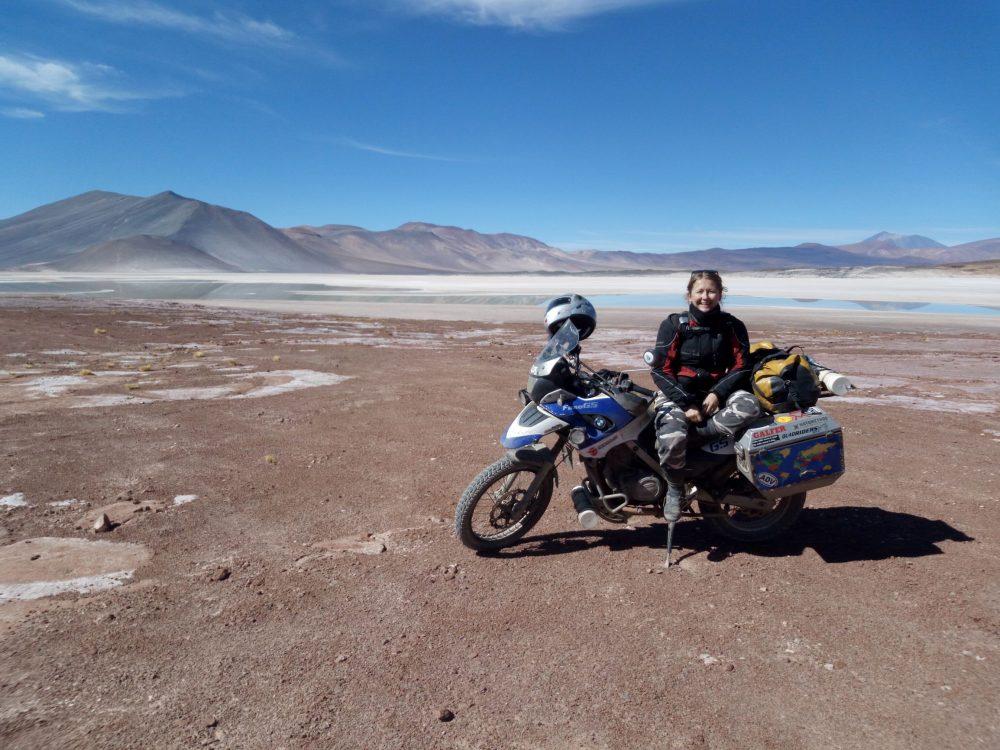 Specs:
Engine: 4 Stroke, single cylinder, liquid cooled
Capacity: 652cc
Max Power 37.3 kW /50 hp @6800rpm
Induction: Fuel injection
Wet weight: 191 kg
Seat height: 870mm
Fuel capacity: 17.3l / 4.6 US gal
Consumption Average: 4.7l /100km / 60.5 US mpg
Words: Franziska Jenetzky
Images: Peter Domhill
Love your bike? Contact us and write a review!