Here's the thing about moto jeans: they're perfect for commuting, urban riding, and weekend getaways. They can also work when traveling, especially if you don't want to schlep around town in your full ADV suite when looking for a hotel or a place to eat; these things are comfy, protective, and lightweight. But can they work if you go off-road?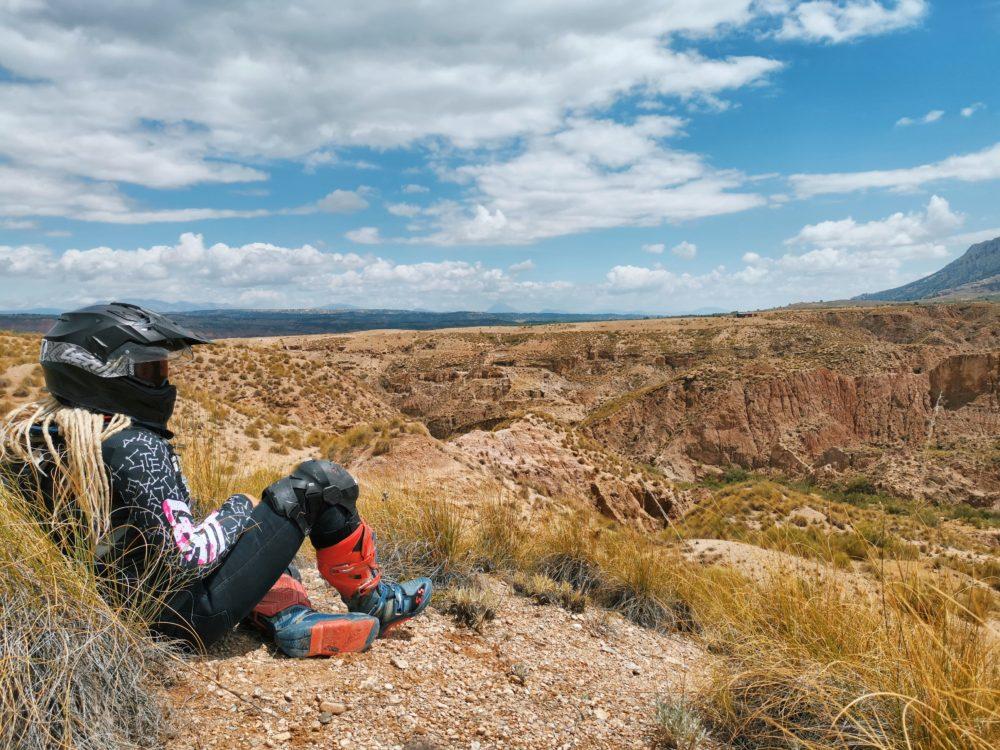 Moto Jeans Off Road
It all depends on the type of off-road riding you're planning to do. Usually, I wear Leatt armor and lightweight MX gear over it, but it has its limits when the temperatures get seriously hot. While riding Andalucia and exploring its Tabernas Desert – Europe's most spectacular badlands – the heat was so unbearable I figured I'd try the Pando Moto Kissaki Dyn, a pair of moto jeans I've worn for over a year now.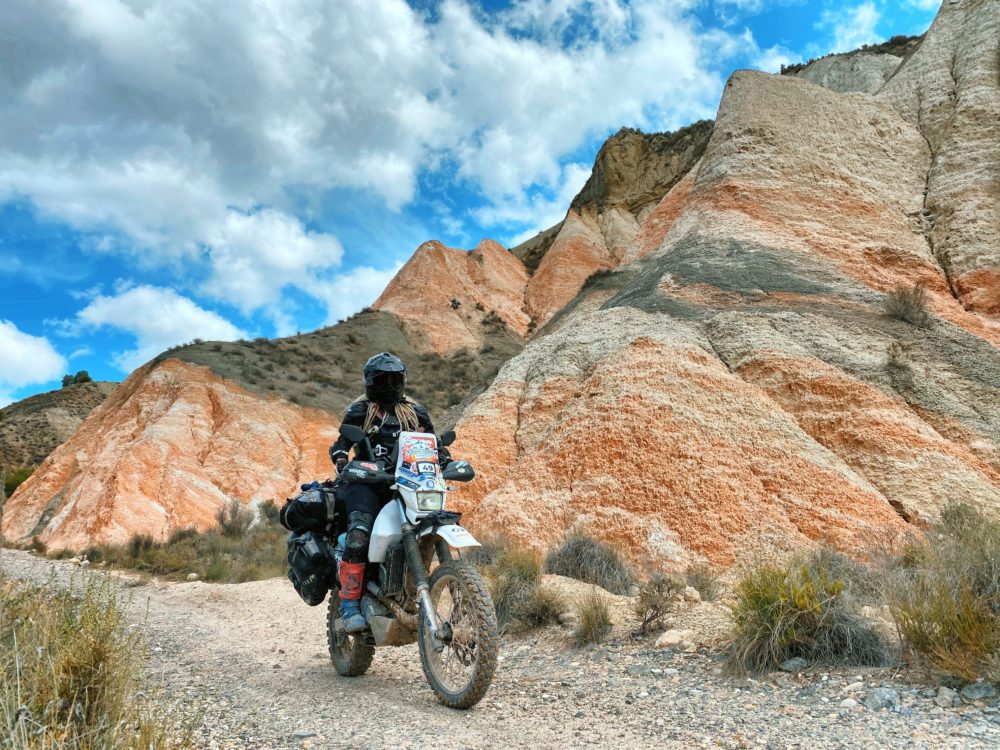 The beautiful thing about these jeans is that they look and feel just like regular denim – no chunky, heavy Kevlar inlets – but are highly protective thanks to Pando Moto's unique Dyneema recipe. Most of the time, I wear them when riding on-road, exploring cities, or doing shorter distances. In Andalucia, however, I wanted to try them on off-road trails: we were going to ride some sandy riverbeds and desert trails, no gnarly, rocky terrain, and no crazy single track, so I figured I should be safe. I'd worn the Leatt knee braces over the moto jeans, and off we went to see what Tabernas was all about.
Mix and Match
The knee braces over jeans worked surprisingly well – although you're meant to wear the braces under your gear, sticking them on the outside felt as comfy and secure as pairing them with the MX gear. The hot and dry desert temperature was relentless, but the Kissaki jeans allowed for plenty of breathability, and there was none of that sticky, muggy feeling you get with your ADV pants when it's crazy hot. Plus, you've got solid abrasion protection unlike with lightweight MX gear, so you can ride the trails to your heart's content, then jump back on pavement and still be safe.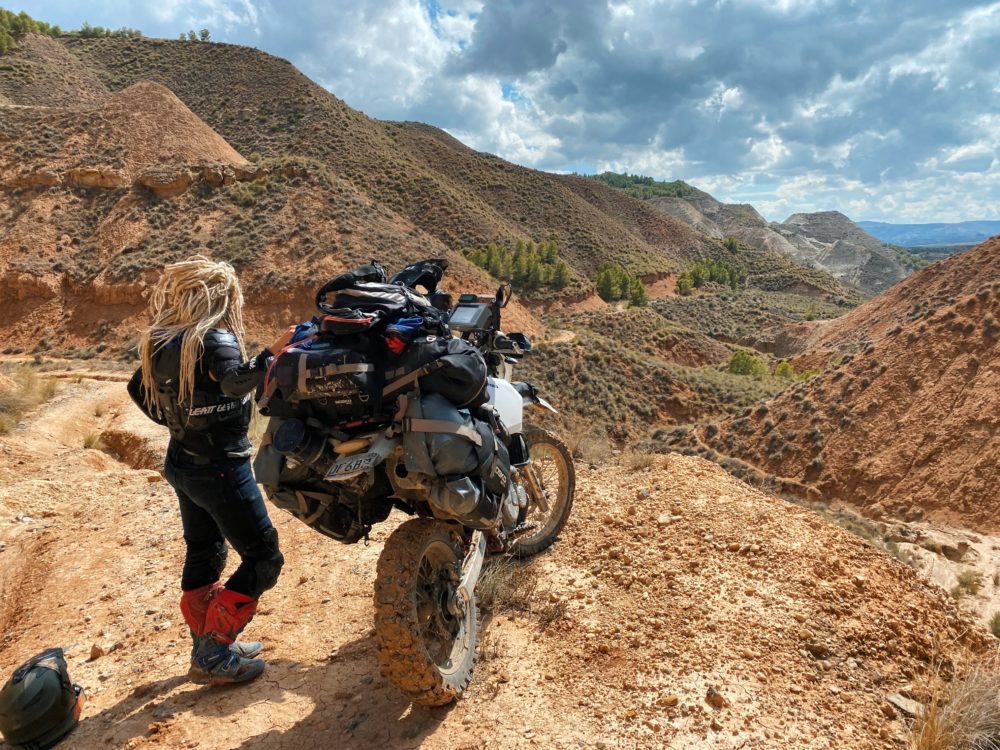 You might want to add some extra hip protection if you're riding hard terrain, but for soft sand and dry riverbeds, I felt the protection of the moto jeans was just about enough. Another bonus? It's easy to wash and dry: we unexpectedly came across a few creeks and streams at the bottom of a canyon, and the Pando Moto jeans suffered some abuse (we got back caked in mud), but it washed off easily and the jeans were no worse for wear than before.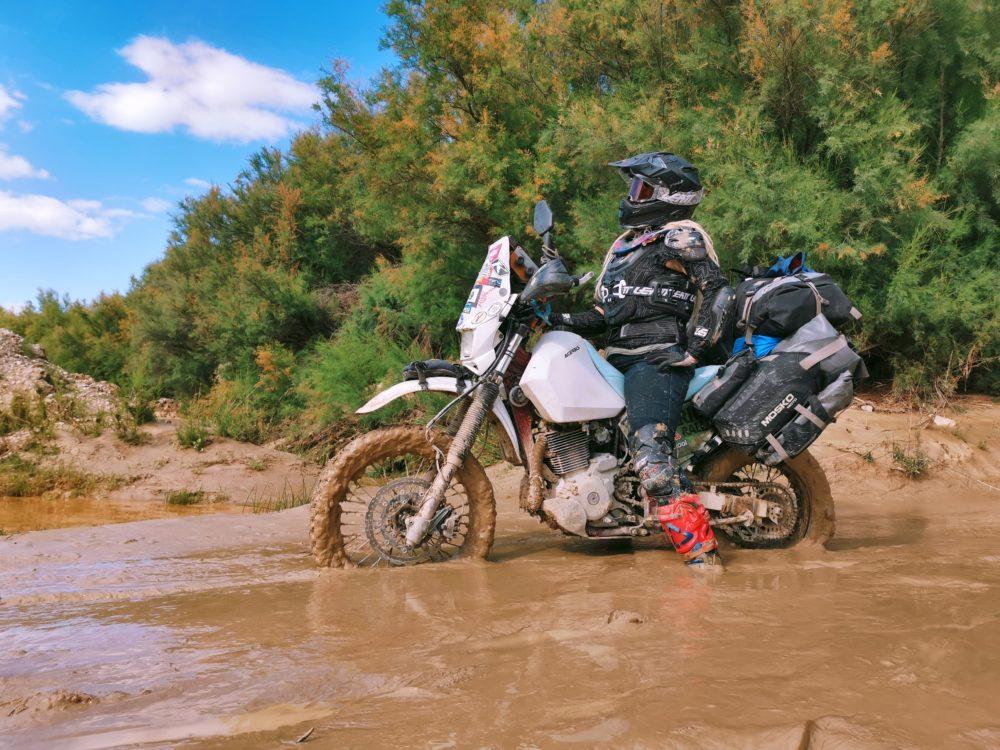 New Pando Moto Collection
After the Andalucian tour, I've used the moto jeans for light off-roading in France and Croatia, and I've worn them while riding on the road on hot summer days. When I switch for full-on racing or ADV gear, the moto jeans happily live in my panniers and often serve as casual wear, especially when camping. And that's the cool thing about them – they're so versatile you can use them in multiple scenarios, and they'll last you for years even with off-road abuse.
This year, Pando Moto is rebranding and coming out with a new logo, a new look, and a new collection. And no, they're not just focused on dudes – there are plenty of moto apparel options for women from moto jeans to moto leggings, jackets, and other good stuff.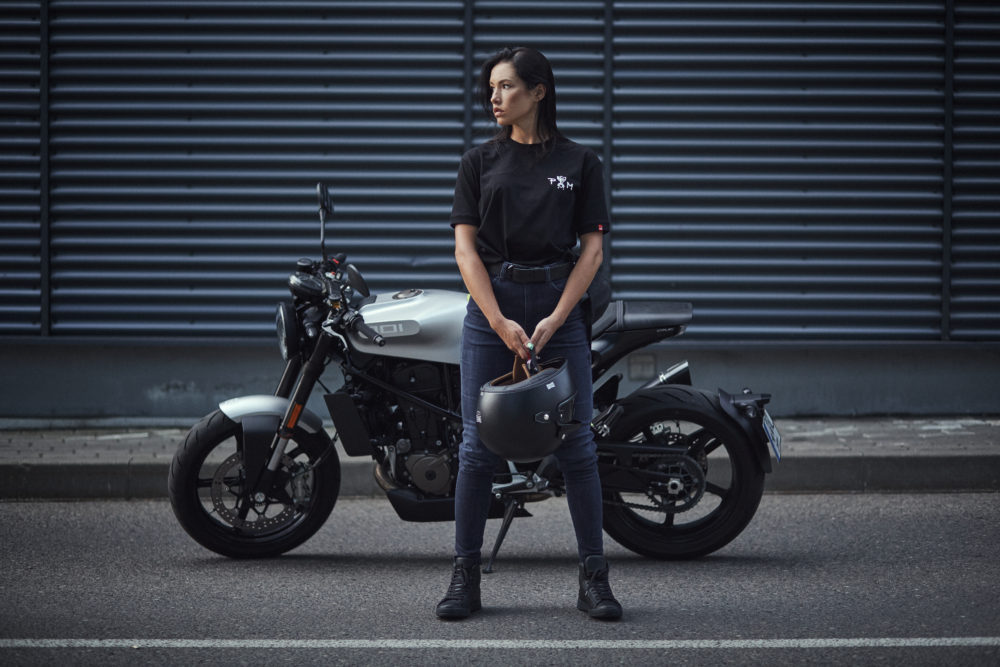 If you're after a pair of moto jeans that can do it all, Pando Moto might just be your best bet.