If you're shopping for women's motorcycle jeans, you're in for a treat. When it comes to gear choices, motorcycle jeans manufacturers seem to have caught up with the fact that women love riding motorcycles just as much as men do faster than adventure gear companies – and that's fantastic news.  But what should you go for, and how do you pick out the best women's motorcycle jeans for you?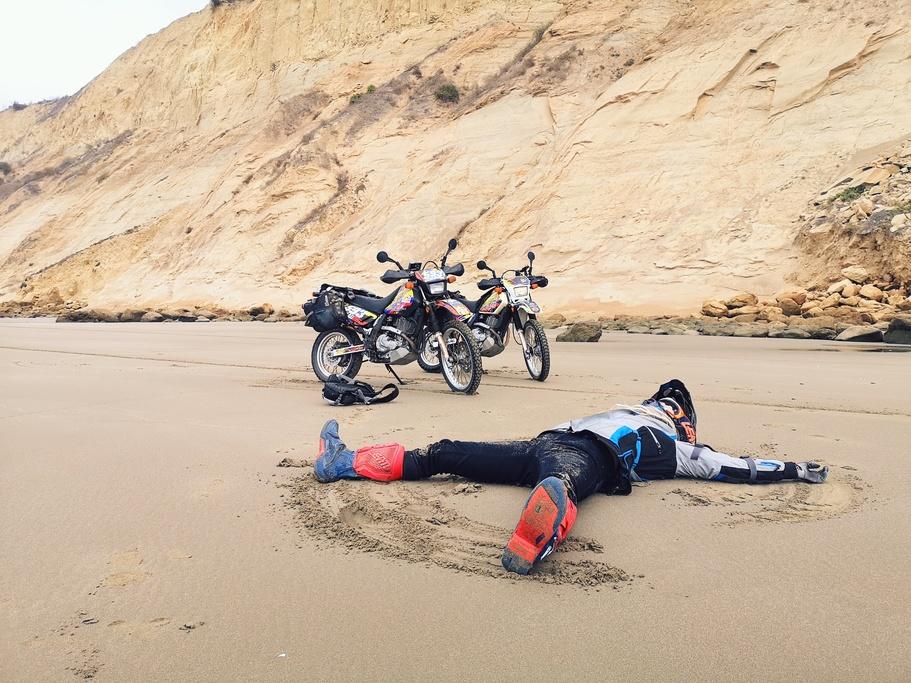 Although I travel in my Klim Artemis adventure suit and race in Leatt gear, there are times when wearing a full-on exoskeleton just isn't ideal. Exploring cities, riding in hot weather, going for a short ride with locals you meet on the road – in scenarios like these, motorcycle jeans are irreplaceable. For the last few months, I've been testing out a pair of Pando Moto jeans – the Kissaki Dyneema, to be precise – and was seriously impressed.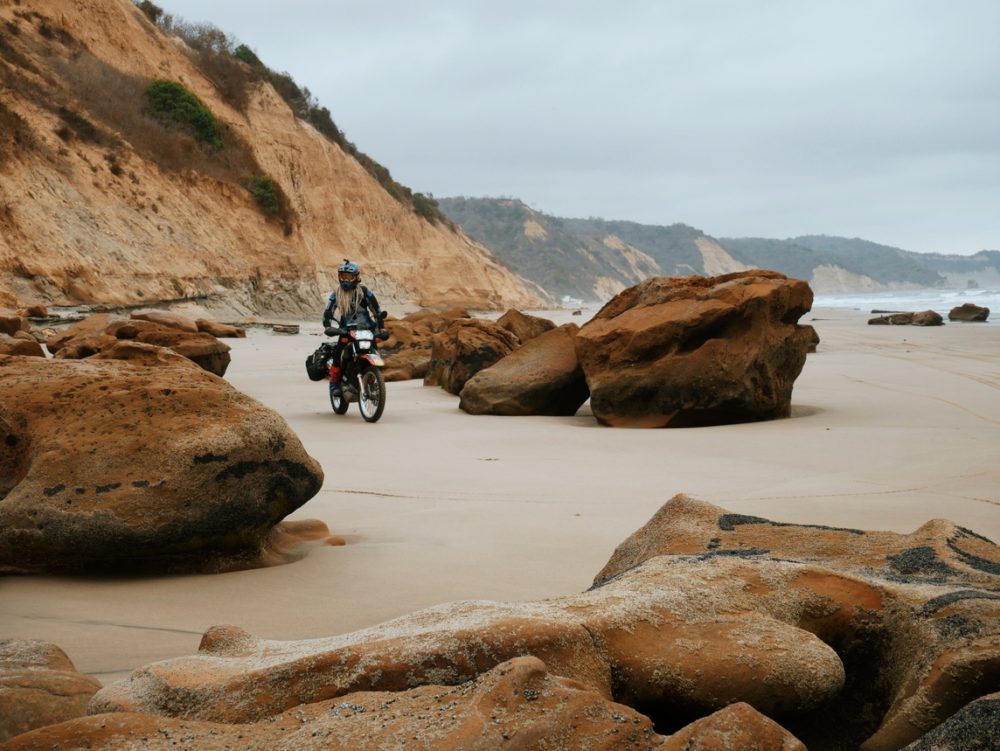 For one thing, the jeans aren't heavy or bulky at all, and the fit is just ideal. I always thought Dyneema – reinforced (it's like Kevlar, but lighter and comfier) motorcycle jeans would be chunky, heavy, and uncomfortable, but Pando Moto had nailed it; so much so that I use the Kissaki as regular jeans off the bike, saving a lot of space in my panniers. When I'm not riding, I'm using the jeans as casual wear, and when I'm riding around towns and cities or having a chilled day at the beach, I put the knee inserts back in and hit the road: win-win.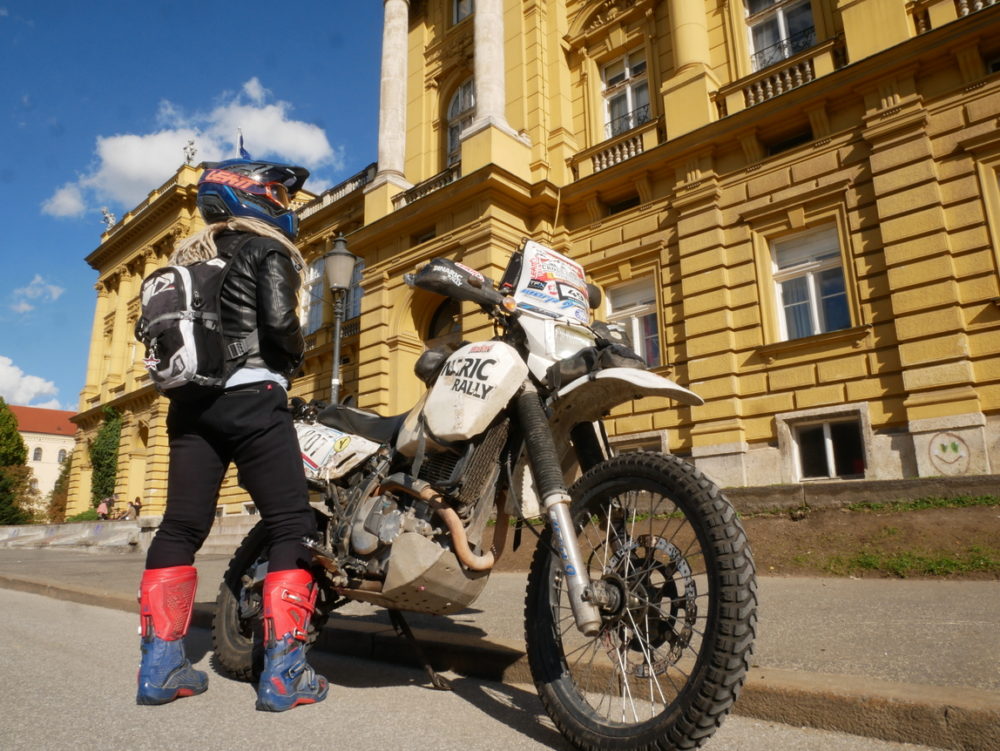 At this point, I'm considering swapping the Klim pants for Pando Moto jeans altogether: the protection is seriously impressive, the fit and comfort are unparalleled, and they work as casual jeans when off the bike – especially if you pair them with the Don't F*cking Die hoodie or the bomber jacket I've been eyeballing for the last month.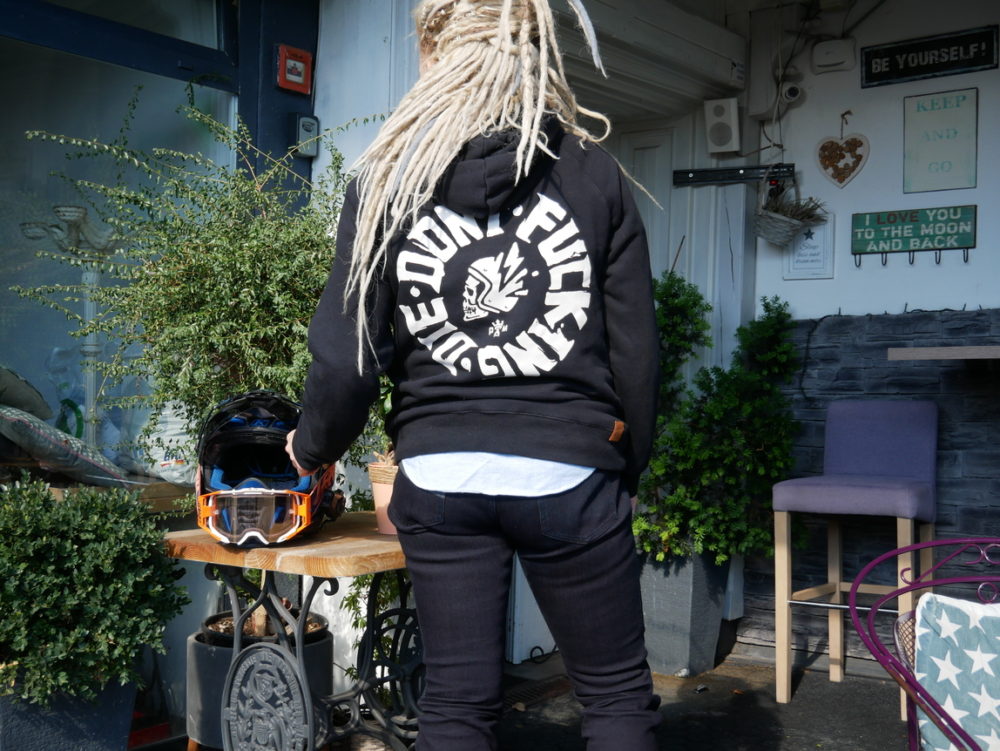 So, what's the bottom line? If you're looking for serious hardware to ride around the world, go with adventure gear. But if you're looking for women's motorcycle jeans that actually fit, offer a high level of protection, and look great, Pando Moto might be your best bet.