Dare to explore.
Don't have the right bike, the right budget, or the right set of skills? We don't care! As long as you want to ride, we want to share your story and inspire thousands of other women adventure motorcyclists across the globe.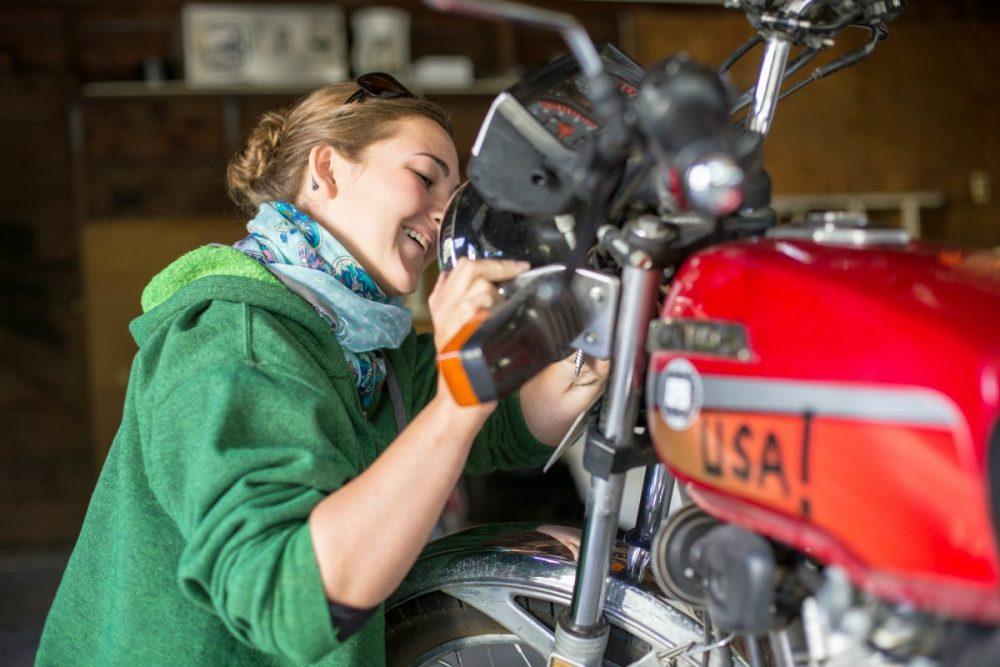 Women ADV Riders is a free overland magazine for motorcycling women all over the world. Created by a team of adventurous gals from different corners of the planet, this magazine hopes you'll get inspired – and get going! We love hearing about your victories and your fears, your rides and your falls, your dreams and your ride reports, and it doesn't matter one bit whether you've been riding for a decade or just got your motorcycle license last week. At Women ADV Riders, we welcome all, and we want to hear from you all!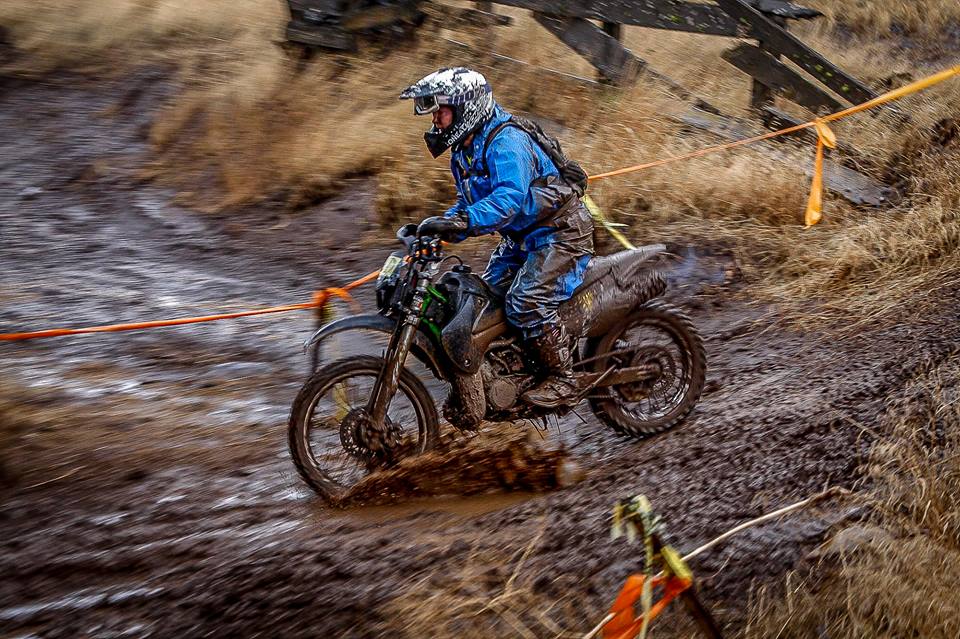 Women ADV Riders was born out of a simple desire to connect, share, and be inspired by other women riders across the globe. There are more of us than we know – and we're up to some pretty amazing things! So many of you are riding around the world on your own. So many of you are helping other women to learn to ride or work on their bikes. So many of you are trying to give back. So many of you simply enjoy adventure motorcycling so much you just can't sit still!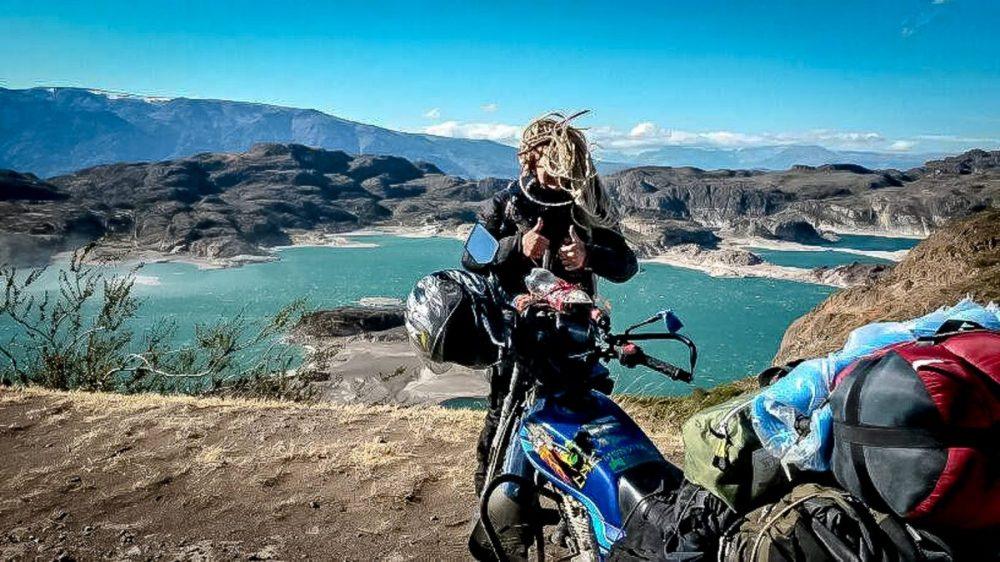 Our mission: to inspire women's motorcycle adventures both around the corner and around the world.
Our vision: a live and diverse community giving voice and space to motorcycling women adventurers around the planet. Dare to explore!
Created by women, enjoyed by all.
Who's Behind Women ADV Riders Magazine?
Women ADV Riders Magazine is run by an international team of women adventure riders scattered across the planet but connected by the same vision: a powerful, influential and unapologetic female voice in the adventure and off-road motorcycling community.
Meet the Women ADV Riders Magazine Team
Egle Gerulaityte, the founding editor of WADVR, is on an indefinite round-the-world motorcycle trip, covering adventure travel and cross-country rally racing. Sigita Vaiciute, the co-founder of the magazine, is taking care of all things tech and SEO back in Europe. Contributing editors Kris Fant, Lynda Lahman, Elisa Wirkala, and Sara Parlier are making awesome things happen in the United States, whereas our contributing editor and off-road maniac Gabriella Linford covers UK and Australia.
Some of us are terrified of excel sheets and failure, some are horrible at spelling, and some get carried away sometimes. But together, running on enthusiasm, inspiration, and intuition, we're excited to bring you the best of Women ADV Riders Magazine every day!
EGLE GERULAITYTE: The Wandering Scribe

ADV Rider,  journalist, two-wheeled globetrotter and rally racing newbie, Egle is currently rolling around the world on a tatty DR650 covering adventure motorcycling, rally racing, and women's adventures.

SIGITA VAICIUTE: The Grey Cardinal

Marketing and insight genius; ferocious critic; undecided discoverer, currently looking for a bike.

 

LYNDA LAHMAN: The Soul Guru

Author of four wonderful books; elegant Iron Butt rally explorer; currently coaching people on mental skills, learning to ride off-road and working on another manuscript.

 

ELISA WIRKALA: The Minimalist

A fierce ADV rider and explorer; multi-talented wordsmith and a budding finance and travel budgeting virtuoso; DR650 – wheeled wayfarer, currently traveling the world at her own pace.

 

KRIS FANT: The Technocrat

Undefeated off-road maniac; curious mechanic; DR650 rider, currently polishing her trail riding skills and sharing her discoveries with the world.

 

SARA PARLIER: The Enthusiast

A sworn dirt bike aficionado; a horse whisperer, radio DJ and tech genius; budding writer and social media savant, currently preparing to take on the Trans American Trail and the Women ADV Riders web scene.
GABRIELLA LINFORD: The Dirt Eater
The farm girl from Australia, Gabby is all about off-road.  Having enjoyed a childhood trail riding in the great southern land, she's now seeking out what's on offer in the dirt riding world of the UK and Europe.  She loves getting off the beaten track, loves a challenge, and loves to do it all on 2 wheels!
OUR CONTRIBUTORS : 
LIZ KEILY,  PAT JACQUES, CHANTAL SIMONS, MICHELLE SOLARO
WANT TO JOIN THE TROUPE? HOLLER: womenadvriders@gmail.com