BY CHANTAL SIMONS
Flying Solo Gear Co founder, designer and director Amanda Phoenix recently took the biggest leap in her business. The now 7-year-old brand went from a humble online shop to its first brick-and-mortar retail store. The journey, like any, wasn't without challenges. But Amanda isn't your run-of-the-mill human. Her passion, vision, and grit have taken her places many wouldn't venture. Now it is time to do the same for her business, which serves adventure and road riders alike.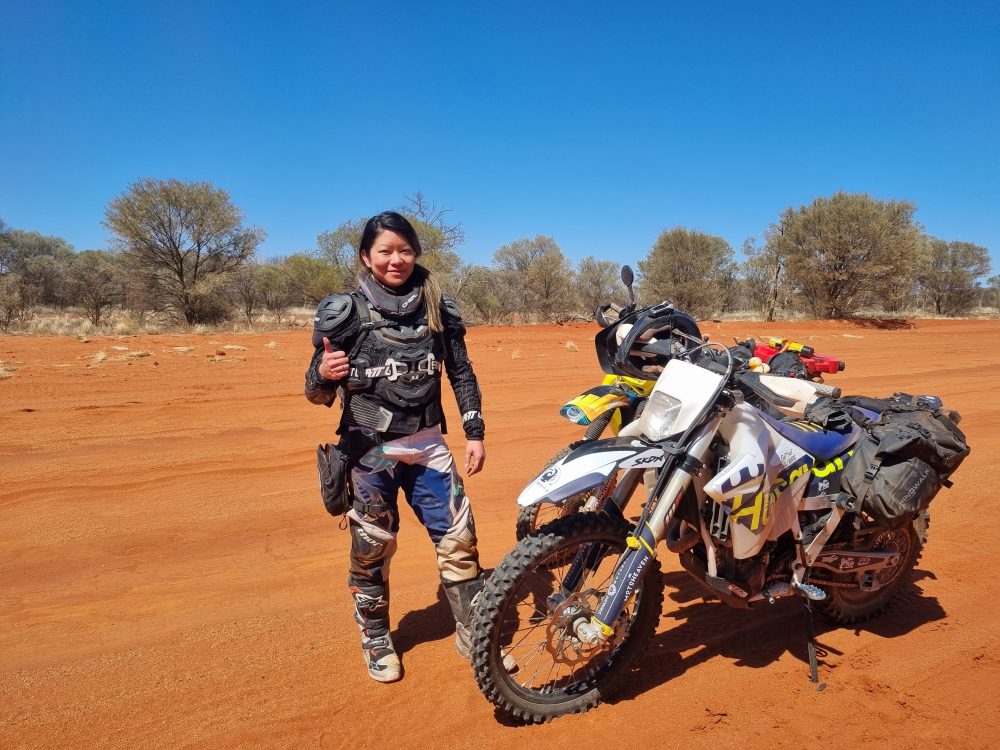 In the newly opened store in Melbourne, Australia, Amanda created a moto women sanctuary. In addition to her Flying Solo Gear Co moto luggage, she recently took the reins of Miss Moto and MotoGirl Australia and New Zealand. Despite being small in size, the South Melbourne shop is packed to the brim with an impressive selection of female motorcycle gear.
But let's get back to the beginning, because the story behind Flying Solo Gear Co is an inspiring one to say the least.
Amanda was born and raised in Vancouver, Canada, where she received a Bachelor of Science, Human Kinetics with a specialty in sport-specific biomechanics and strength conditioning from the University of British Columbia. Little did she know this knowledge would help her grow her moto business some 15 years later.
Amanda started riding in her early 20's, but was meant for the bike life for as long as she could remember. Her earliest two-wheeled memories involved making throttle noises while riding her bicycle as a child. After getting her motorcycle Learners permit, she managed to keep it a secret from her parents for an entire year before she accidentally parked too close to the family home.
Some time later, Amanda moved to Australia where she unfortunately totaled her bike. The valuables she was carrying in her jacket pocket crushed and injured her kidneys. At that moment she knew there had to be a safer way of carrying them than her jacket pockets. She set to work with what was available to a backpacker: a borrowed hobby sewing machine, scraps of polkadot tablecloth, a single folding chair and a nightstand from Ikea.
The result was the first prototype of a dedicated moto bumbag, the Killswitch Pack. A few years and iterations later, the polkadots made way for a stylish black kevlar reinforced design, featuring a beautiful and meaningful logo.
The phoenix in Flying Solo Gear Co's logo is there to remind us that we will always come back stronger from a fall, and the killswitch marks the start of every journey. The name "Flying Solo" comes from the rush of freedom and adrenaline we feel when we get on two wheels. The tagline of the brand is #BEBRAVE, a reference to the courage riders have regardless of their level of experience or discipline.
Brave is also a good word to describe Amanda as a person. She moved from Canada to Australia with no safety net. She pushed her limits as a road rider for years,  taking a 2007 Suzuki GSX-R600  on a 40-day, 18,000km solo tour around Australia. In 2019 the first group of women decided to ride across the Simpson Desert. A 500 plus km (300+ miles), 100% soft sand feat across the largest parallel sand dune desert in the world. In true Amanda style, she joined the challenge and dedicated herself fully. She even drove hours out of Melbourne every weekend to train in a little sand patch.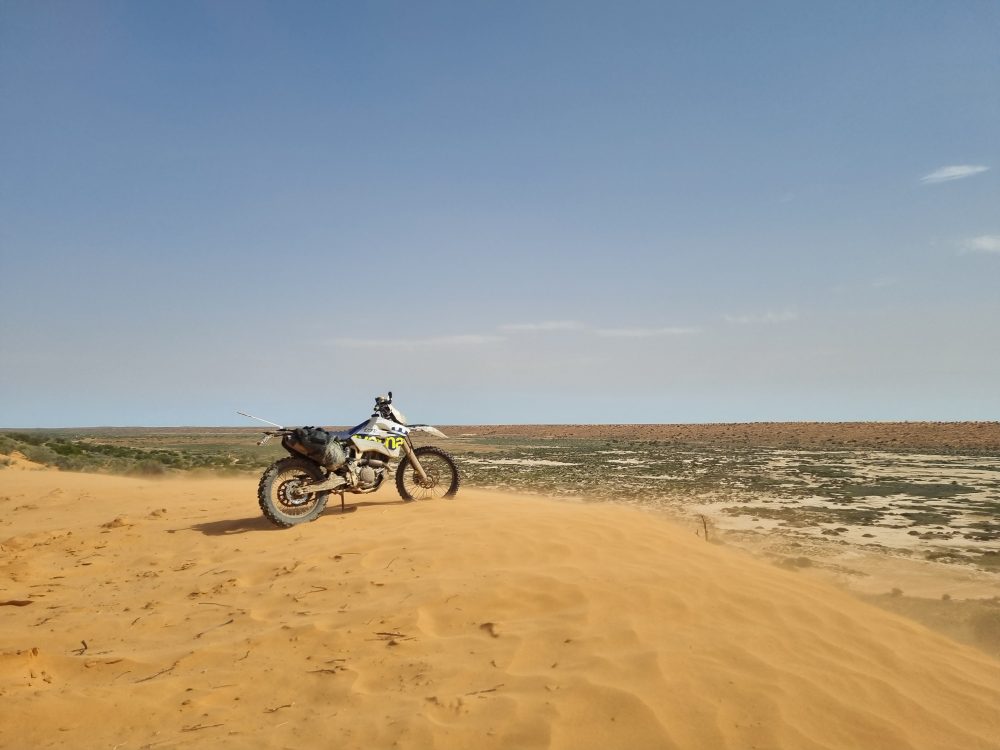 With riding new terrain, Amanda saw new needs for ways to safely and comfortably carry luggage on adventures like this. She went on to develop a set of waterproof and dustproof Tully Tailbags, and her largest luggage item yet, the Roxby Waterproof Adventure Duffel.
However, she was no longer alone in her apartment when designing these latest bags. She engaged friends and fellow riders nationwide to help design, prototype, and test the gear. Making the end results uniquely community-driven, tested, and loved products.
This collaborative community approach could be the disruption and innovation the moto gear industry needs. Gear for the people, by the people, spearheaded by a passionate, kind, and talented human being. In her store, Amanda proudly displays the Flying Solo Gear Co mission statement:
MAKE GOOD GEAR, BE GOOD PEOPLE
Which Amanda is the living, breathing, example of.
We hope that the story of Amanda's and Flying Solo Gear Co inspires you to take action when you see a gap in the moto market. Or to simply dedicate yourself to what you love doing, on two wheels and beyond.