Adventure motorcycle mods and farkles: we love debating them, we love shopping for them, and we love installing new gadgets on our bikes – but which mods are actually essential? There's so much information and offers out there it can be hard to figure out which stuff you need and what is just bling (not that we're against farkles, mind – but let's start with the essentials!). To help you out, we pooled our collective resources and came up with some basic adventure motorcycle mods you may want to look into if you've just got your first ADV bike and need some pointers.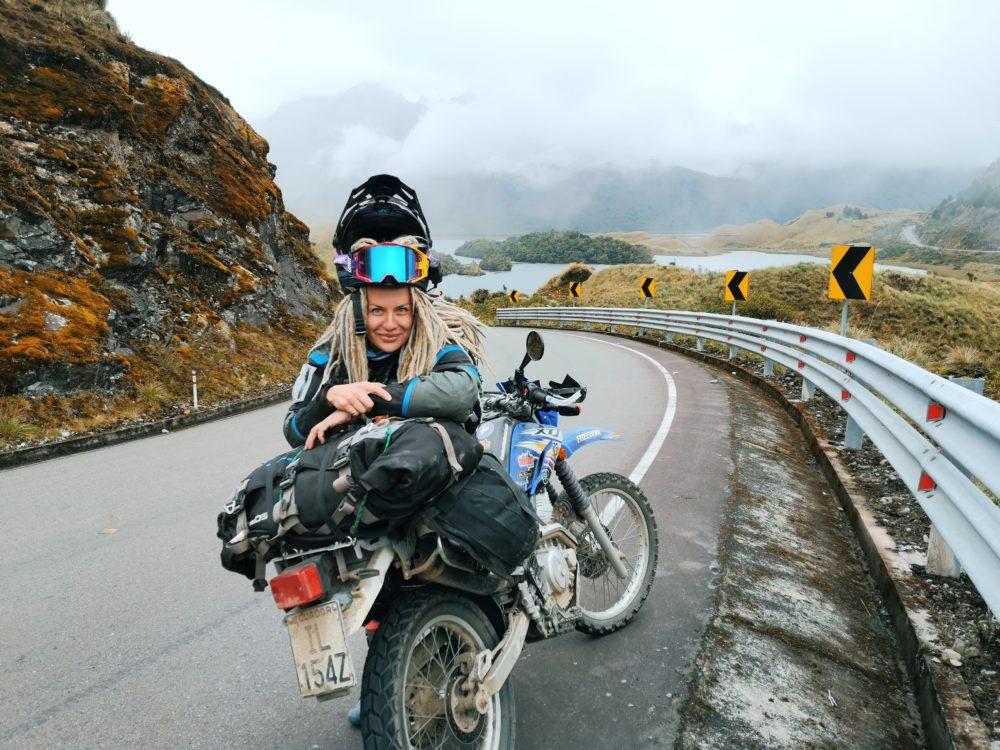 ADV Moto Basics: Stock vs Modified
Okay, so first things first. What the hell are bike mods, and why do you need them?
Stock motorcycles roll off the showroom floor as the manufacturer intended, that is, stock. And stock means the bike specs are tuned in to fit the average rider: someone who is of average height and built, does average rides on average tarmac roads and average off-road trails doing average daily mileages… See where we're going with this? Very few riders actually fit that magic Average Rider mold, and there are so many variables for each individual motorcyclist, individual type of riding, level of bike abuse, and so on. This is why some riders choose to modify their adventure motorcycles to one degree or another. Now, it doesn't mean you have to do all or any of these mods; if you're happy with your bike, keep it as is and enjoy the ride.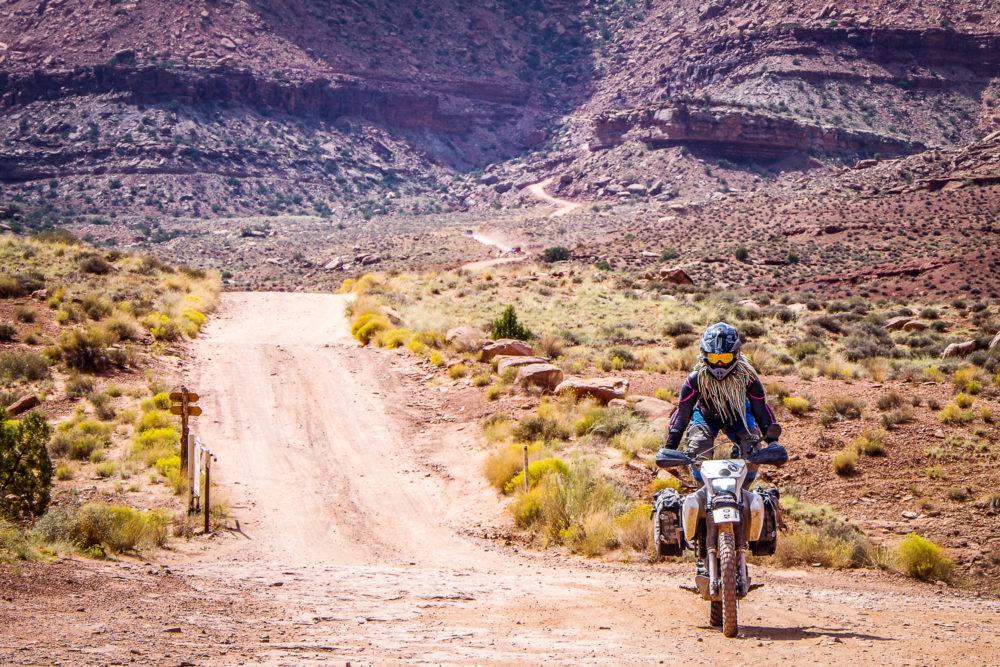 However, if you feel you're not 100% comfortable with it, if you plan to tackle some rougher terrain and may need extra protection, or if you're planning a long-distance motorcycle trip, some mods may make life a lot easier. Once again, it's not a must: adventure motorcycle mods are all about making the ride more comfortable, safer, smoother, and dialed into your specific needs.
Basic Adventure Motorcycle Mods
If you're not 100% satisfied with your stock bike and you're ready to take a look some basic ADV motorcycle mods, don't just go for things that everyone else seems to be getting. These mods are for you and you alone, so you should be making the decision about what you want to modify and how. Here's a list of the most popular bike mods you can do:
Suspension
Seat
Windshield
Crash Protection
Control levers
Footpegs
Handguards
Bar risers
Let's take a closer look at each of them to see whether it's something for you.
Suspension Mods
Your bike's suspension (the rear shock and the front forks with springs) is what keeps your motorcycle in balance. If the suspension isn't tuned for your specific needs, the bike may feel off: for example, if you're generously built and your suspension is too soft, the motorcycle will feel wobbly and unstable. Equally, if you're smaller, the suspension may be too hard for you and the bike may feel stiff and unwieldy. We covered suspension in more detail in this article if you want to dig deeper; for now, here's what you need to know:
if your bike feels off-balance, too stiff, or too unstable, the suspension may be the culprit.
you do not necessarily need to buy an aftermarket suspension setup. First, find a suspension specialist near you and see if they can tune the stock suspension for you. This alone can make a big difference!
if that fails, it may be a good idea to swap out your stock suspension for an aftermarket one. Here at Women ADV Riders, we're big fans of TFX Suspension because they make fully custom, fully adjustable suspension sets that are made specifically for you and your style of riding; however, other reputable companies such as Ohlins, Cogent, and YSS all offer great aftermarket suspension options.
when you buy an aftermarket suspension set up, you can either install it on your own or, if you're not very mechanically minded, take it to a mechanic or your dealer to help you out.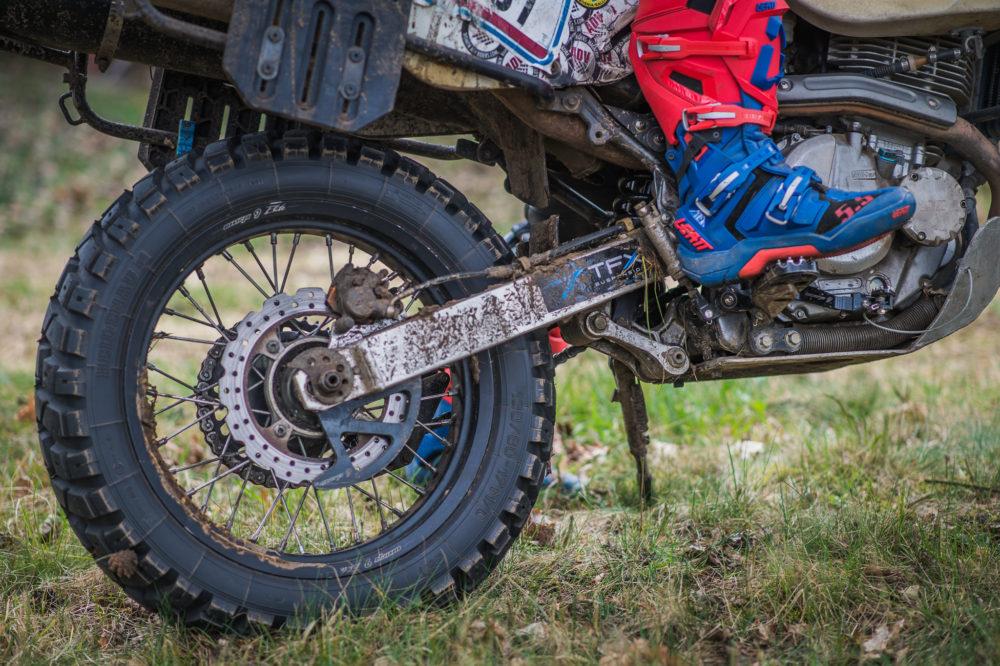 When it comes to adventure motorcycle mods, the suspension is one of the most important modifications that will make the biggest difference in the way your bike feels and handles. It's especially important if you frequently ride both on and off the road, if you sometimes add luggage, or if you carry a passenger: all of these scenarios require good-quality suspension to keep your bike balanced and able to tackle anything you throw at it.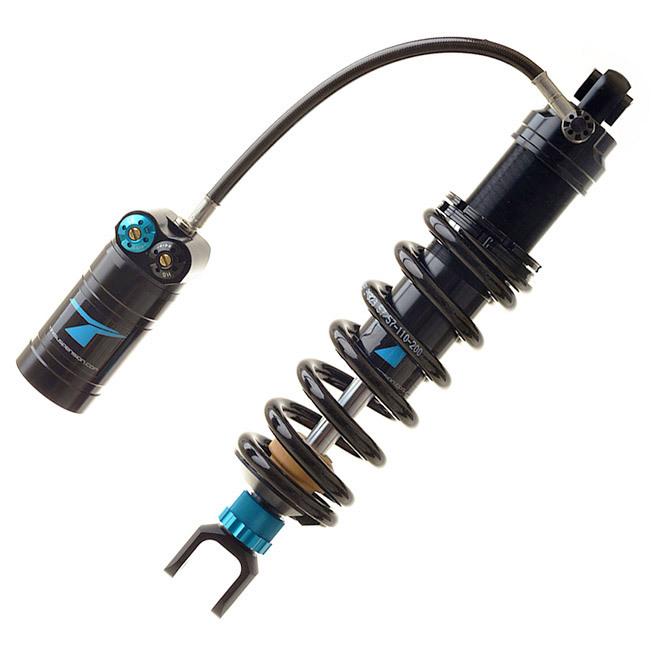 Aftermarket Seat Options
Some adventure motorcycles seem just about near-perfect…until one day, you spend eight hours on the bike and realize the seat feels like a wooden bench! If you like your stock seat, leave it as is. But if it doesn't feel comfortable, you may want to get an aftermarket one that is more suitable for the type of riding you do. In addition, getting a different seat may shave off a few inches off the motorcycle's height. If you're vertically challenged, it's a great way to lower the bike a bit without affecting its handling.
We love Seat Concepts seats made for adventure and dirt riding, but you may want to shop around for more options to find what works best for you.
Wind Protection
Most adventure bikes nowadays come with a windshield. However, if you own a dual sport or a dirt bike that doesn't have any wind protection and you plan to do longer rides, you may want to get a windshield installed. That's because you'll tire more quickly and your neck will feel stiff and sore riding for hours and having no wind protection at all. If you're good at DIY, you can make a windshield yourself, or check out some aftermarket options for your bike.
If you already have a windshield but it's not tall enough, you can try one of these clip-on windshield risers for more wind protection:
Crash Protection
Okay, this is a big one. Out of all motorcycle mods, the suspension will make the biggest difference in handling, but crash protection will save your bike from serious damage. It's especially important if you plan to ride off-road, as you'll likely drop your bike more or bottom out on gnarly, rocky terrain.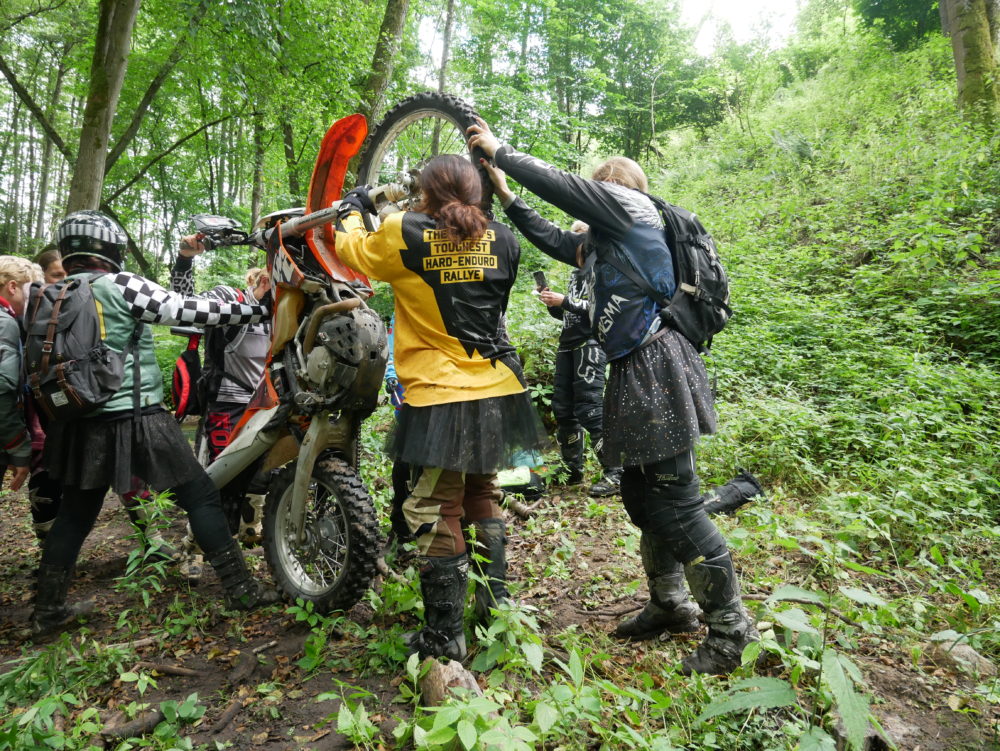 Which crash protection is essential?
Engine protection. Engine crash bars protect your motor when you drop the bike or crash on hard surfaces, and if your adventure motorcycle is intended for getting off the road, these are a must. Most engine crash bars will also protect your fairings and tank.
Bash plate (skid plate). Skid plate protects your bike's engine from below; when you're riding off-road, you may hit rocks, logs, and other obstacles, and debris will be thrown under the bike. A skid plate is an essential bike mod for off-road riding.
Skid plates and crash bars we love: Outback Motortek and Black Dog Cycle Works are excellent choices!
Control Levers
Your clutch and front brake levers, especially if unprotected by handguards (we'll cover those in the next paragraph), are vulnerable to breaking if you crash. Snapping a clutch lever in half is more common than you may think – it can happen to anyone riding the trails! To avoid having to zip-tie Allen keys to your broken levers to get home, get a pair of solid aftermarket levers and you won't ever need to replace them.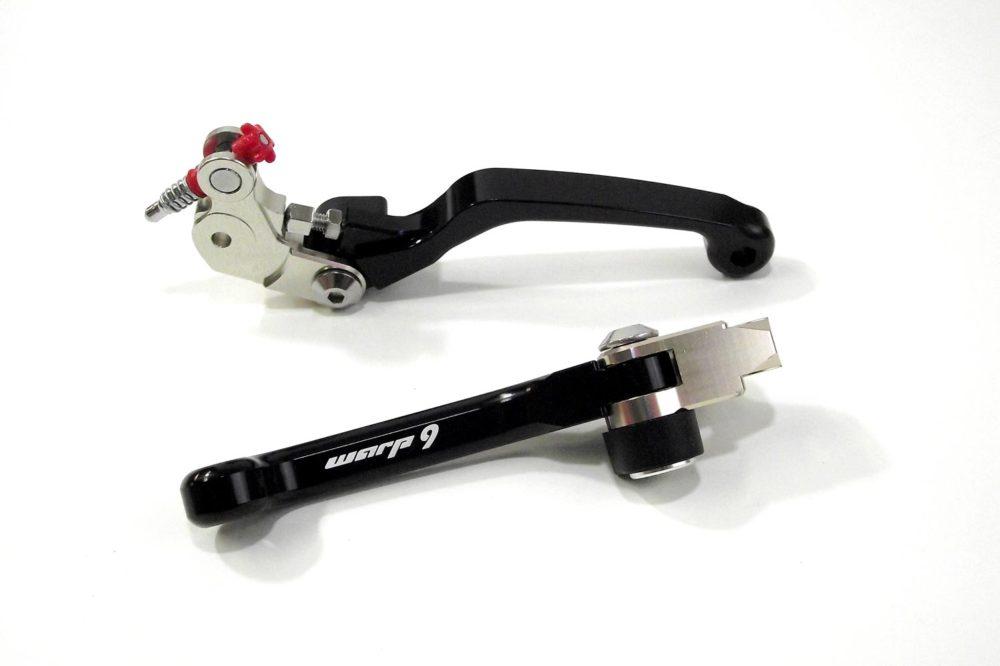 Here at Women ADV Riders, we love Warp9 products: their clutch and brake levers are virtually indestructible!
ADV Footpegs
If you plan to ride off-road, you'll be standing on your footpegs for a prolonged period of time. And for that, you need wider, more comfortable footpegs. Stock motorcycles come with standard-sized footpegs that aren't really meant for long hours of standing on the bike, so your best bet is to look for some aftermarket options. The aforementioned Warp9 makes great adventure/rally footpegs, and we also love these sturdy, wide rally footpegs from Cross Country ADV.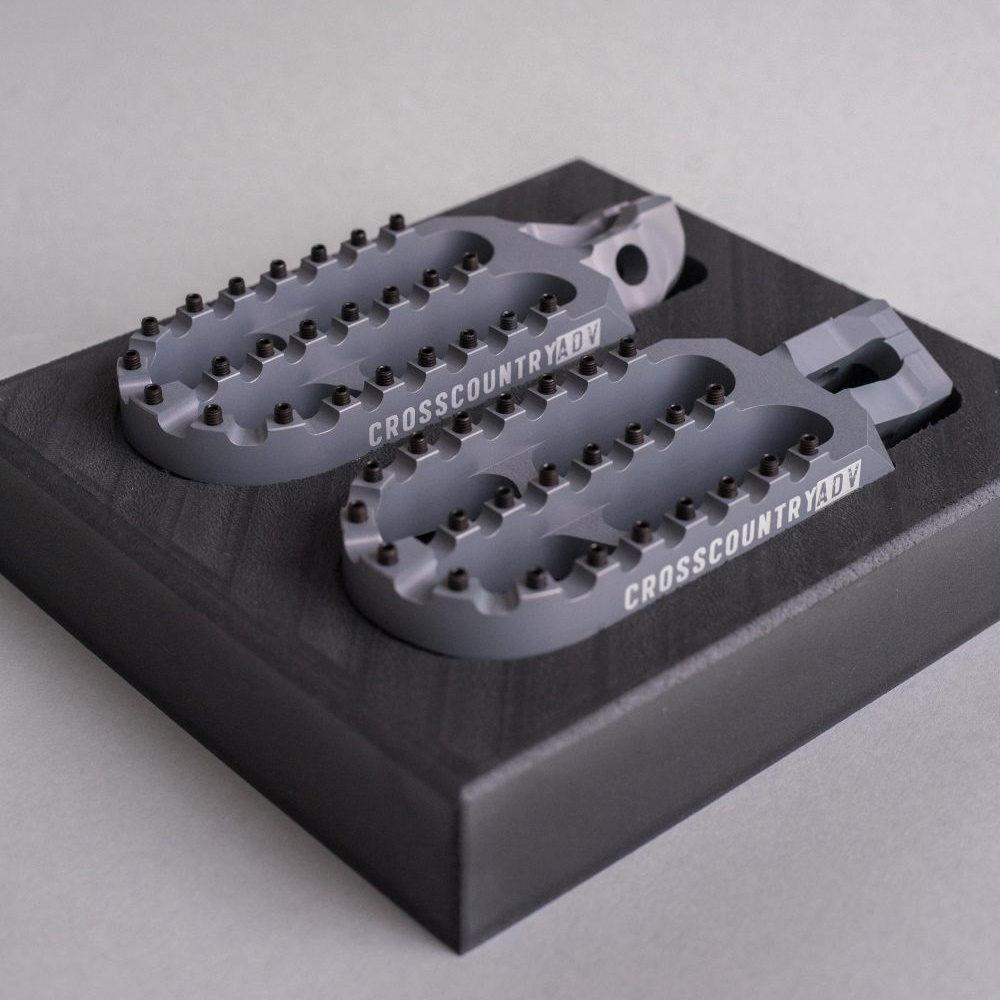 Handguards
Some stock adventure motorcycles come with handguards, but if yours doesn't have them, we strongly recommend installing an aftermarket handguard set. Handguards protect your hands in case of a crash, and as an added bonus, your hands will be a little warmer when riding in cold conditions as the handguards protect them from the wind.
We're huge fans of these Barkbuster Handguards that can take a lot of abuse and offer solid protection.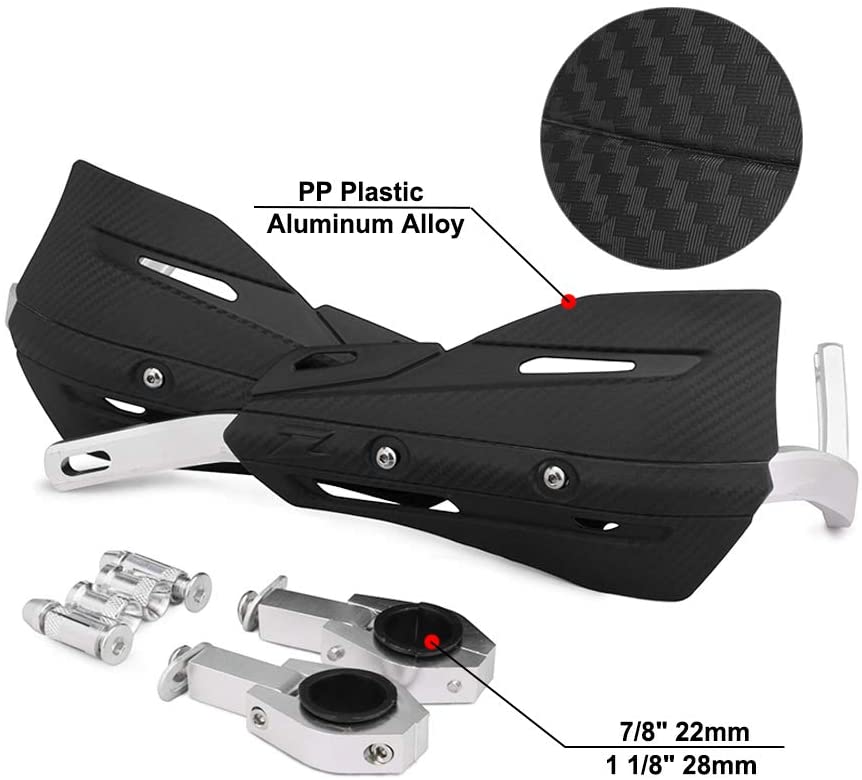 Bar risers
If you don't feel comfortable on your stock bike and find yourself trying to contort your body into a question mark shape when riding,  rising the handlebars a little would make a big difference.  They're very simple to install, they add height to your bars, and your bike's ergonomics change making it more comfortable to ride. We like these bar risers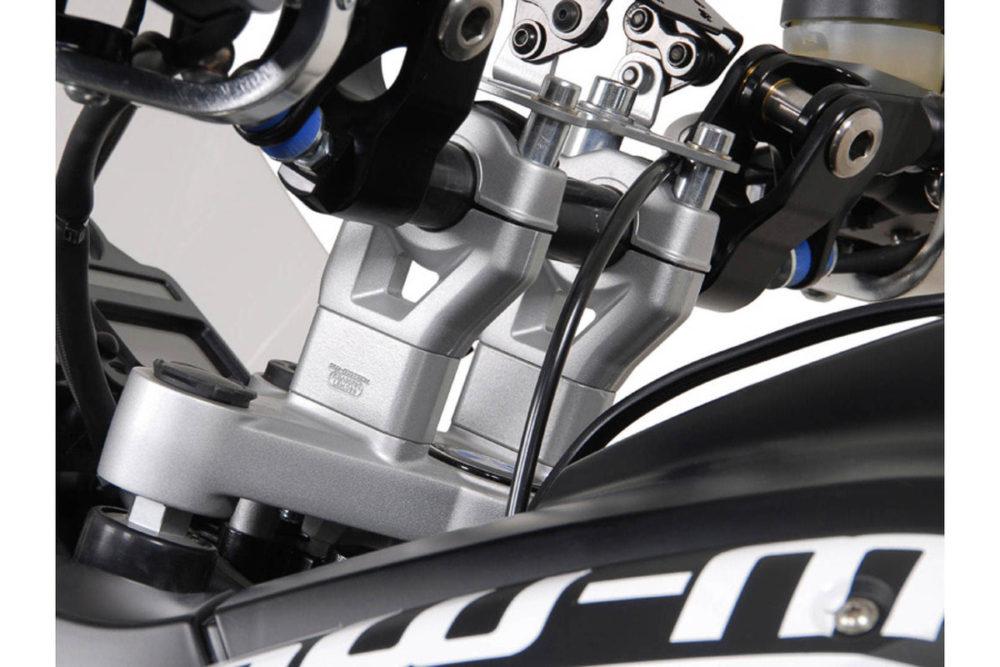 Adventure Motorcycle Mods Do's and Dont's
So there you have it: we've listed some of the essential adventure bike mods you may want to think of if you're not 100% satisfied with your stock bike. Once again, you don't have to do all of them – or any of them in fact – if your stock bike works for you, but things like crash protection are usually a good idea if you plan to ride off-road a lot, whereas a suspension change may make a huge difference in how your bike handles. The rest is farkles – and well cover them in our next moto mod article soon!
Have you modified your adventure bike recently? Share your tips in the comments below!