BY KRIS FANT
Here's an interesting statistic: Women make up 15% of the US military and 14% of Motorcycle Riders. What do Women, Military and Moto have in common? What follows are the stories of two Women ADV Riders who actively serve in the US military.
We asked about their military history, their motorcycle history, and what it is like being a female in traditionally male-dominated environments. Hear their perspective, in their own words!
Christina Tkacs
I joined the Coast Guard in 2006 and worked as an enlisted small boat crew member doing search and rescue missions in Hawaii. After a few years, I went to Officer Candidate School and settled into vessel inspections and marine casualty investigations.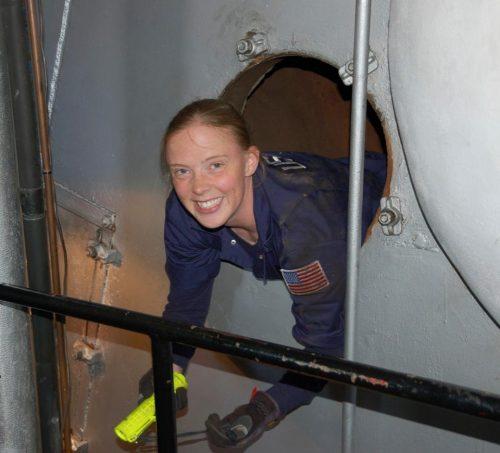 While stationed in Portland, OR, I met a vessel inspector who would ride his KTM 990 around the Pacific NW. He created picture books after each adventure. And I discovered that, with an ADV bike, I could visit remote corners of the US while still enjoying camping, exploring abandoned trails, and relishing in the unbridled joy and freedom that riding a motorcycle brings. I signed up for the next basic rider class and bought a WR 250.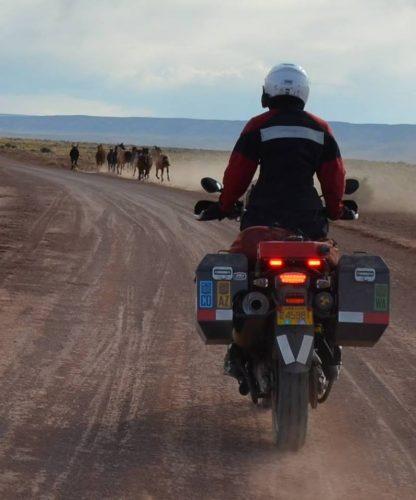 I've found that both joining the Coast Guard and becoming a motorcyclist have brought me into a group of unique friends, the kind of friends that can only be made through shared suffering. Superficially, one talks about the Coast Guard to non-members the same way a motorcyclist might talk about bikes to non-riders – full of pride and assurance that it's more enjoyable than some other job or hobby. Once it's discovered you are both members of the same group, conversation switches to shared miseries: the suffering under poor unit leaders or the broken collarbones. It hasn't mattered whether I'm a male or female in either group – I'm fully both "a Coastie" and "a rider".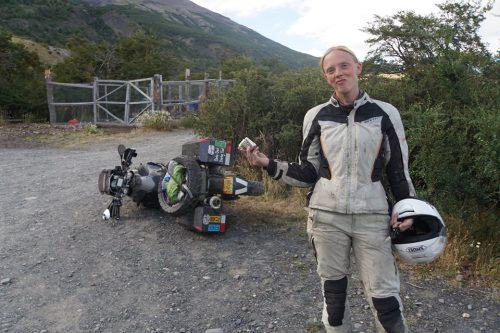 I absolutely love the freedom that riding a motorcycle brings. I feel more engaged with the world around me – smelling the warm air as I descend into a valley, for example, or just being able to stop and talk to someone on the street without having to roll down a window. Since I'm not surrounded by a vehicle, I'm more approachable. This was very obvious when I rode through Central and South America, but even riding my F800GS alone in the United States would usher people to me. I also love that riding motorcycles eventually brought me to meet my husband!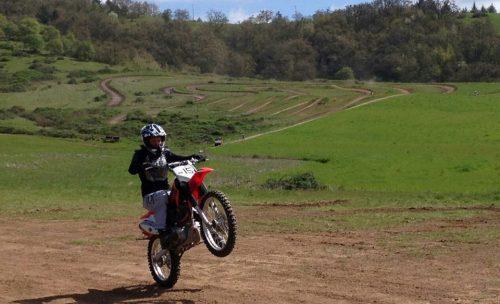 Jenifer Monroe
I started in the Army National Guard in 1988. Still in high school, I started going to weekend drills and after graduation went to Army Basic.  After a year of college I was off to advanced training in the Summer to become a medic at Ft Sam Houston.  I worked mostly in forward medical companies also as a flight medic on Huey's and for a small time on Blackhawks.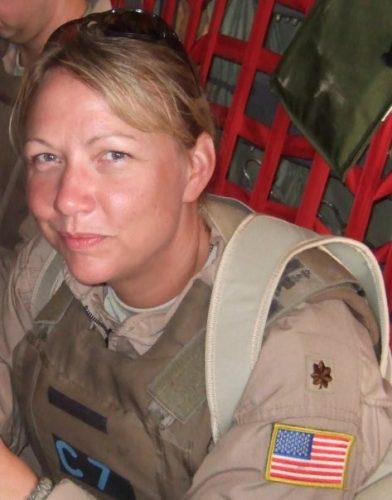 I got my Bachelor's degree in Nursing and would likely have stayed in the Army, but they had very few nurse slots in the WA Army Guard and I wanted to continue to fly. So I joined the Air Force Reserve out of McChord in Feb 2003. Since then, I have been working as a Critical Care Air Transport Nurse in the Air Force Reserves. In 2006 and 2009, I was deployed to Balad, Iraq. I transported patients on-board C-17 and C-130s either intra-theater in Iraq or to Germany to Landstuhl Regional Hospital. I also worked 6 months in the ICU at Landstuhl in 2010. I am wrapping up my career now and excited retire in October!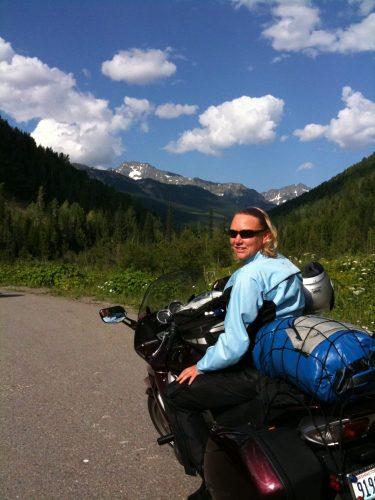 I have always loved motorcycle riding. Growing up, I rode as a passenger with my Dad. I bought my first motorcycle when I was commissioned as an officer in 2003. I bought a cruiser-type bike and learned the basics riding with friends. Eventually, I bought a Yamaha FJR and really began to put some serious miles in. Mostly I do rides of 3-4 days, but once I toured the USA with my now-husband after one of my deployments.  
Taking several classes through Puget Sound Safety really helped expand my skills and comfort level. Eventually, I got tired of having to turn around when the road turned to gravel. So I took a test ride on a BMW 1200 GS and fell in love at the first twist of the throttle. I still cannot believe the capabilities of this bike! The off-road part is still new, but I can't wait to learn more and discover all the back roads. I also have a 5 year old son, and my husband and I hope to start him with trail riding to make this a family sport.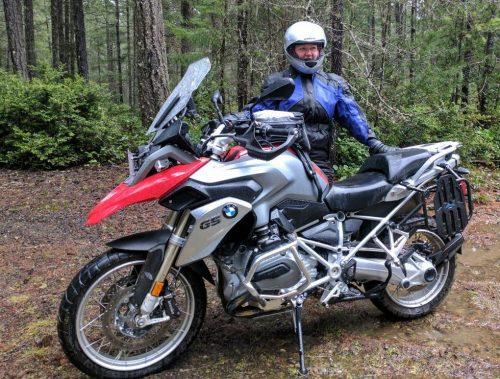 In terms of the military and motorcycles being male-dominated, I've always been in the medical corps in the military which isn't as male dominated as some other career fields in the Armed Forces. I mostly ride motorcycles with women, so… I can say riding with women is very relaxing and fun. I never had a group of great and fun women to hang with until I started riding. I was recently talking to a 20-something, and she was telling me how she prefers to always hang out with guys. I remember thinking the same thing when I was her age. I'm not sure if it's an age thing or being married, but I'm in my 40's now, and I wouldn't give up my girlfriends over guys any day of the week.
I recently attended a meeting with a large group of Army Rangers to plan for an upcoming training exercise. I remember being nervous, not because of the male ratio but because of their reputation as being the some of the best the Armed Forces has to offer and me being in the Air Force. I got to the meeting, and I was the only woman in a room with about 150 men. To tell you the truth, that was kind of cool. I psyched myself before I even went. I focused on the fact that we all bring something to the table; that 's why I was invited. It's been an honor to serve. I've been blessed with some great training and some super-unique experiences I know I wouldn't have gained anywhere else.
What I love about motorcycle riding is the feeling of being alive. I've told people before, "I never feel more alive than when I'm riding."  One of my favorite quotes has always been  "In the end, it's not the years in your life that counts. It's the life in your years." That's what I get from riding.
Know a Veteran who would love to ride?
Know a military veteran who would benefit from off road riding? There are two great organizations serving those who have served with some two wheeled therapy. Check out Veteran's Back 40 Adventure and Motorcycle Relief Project.
If you enjoyed this story, don't forget to check out WADVR WoW, our new digital magazine, chock full of inspiration and information!