BY: ELISA WIRKALA
Air came hissing out from under the pressure gauge held against the back tire. The sandy red road in the northern part of Western Australia stretched 10 km due north, heading to Eighty-Mile Beach where Julie Jasper was camped for the week. She was circumnavigating Australia on a 1942 Indian Scout, raising awareness and funds for children affected by domestic violence—children she herself had dedicated her career as a social worker to. Circumnavigate Australia
As the sun sank lower in the sky, the kangaroos would be coming out in droves. It had been a long day, and I let out a sigh. If Julie could ride an ancient, slick tired motorcycle with not one but two throttles and a right handed lever down that dusty lane, my DR650 should be able to do it, I reassured myself. Skeptically, I looked again down the tracks she'd made a few days before, and set off to circumnavigate Australia.
At the camp registration office, Julie sat regal in a white chair, computer at her fingertips. She bounded up hearing the low growl of my engine, throwing her arms around in a big familiar hug, though it was the first time we'd met. Her skin glowed in the sunset, a breeze tugging blonde wisps out of her bun, and at 50 years old, she looked cool in her barefoot shoes and tight denim jeans with holes in the knees. A loose white blouse kept her shoulders and arms covered. I liked her right away, and was glad I'd hauled-ass 500 km across the desert to come find her. Meeting women like Julie were opportunities not to be missed.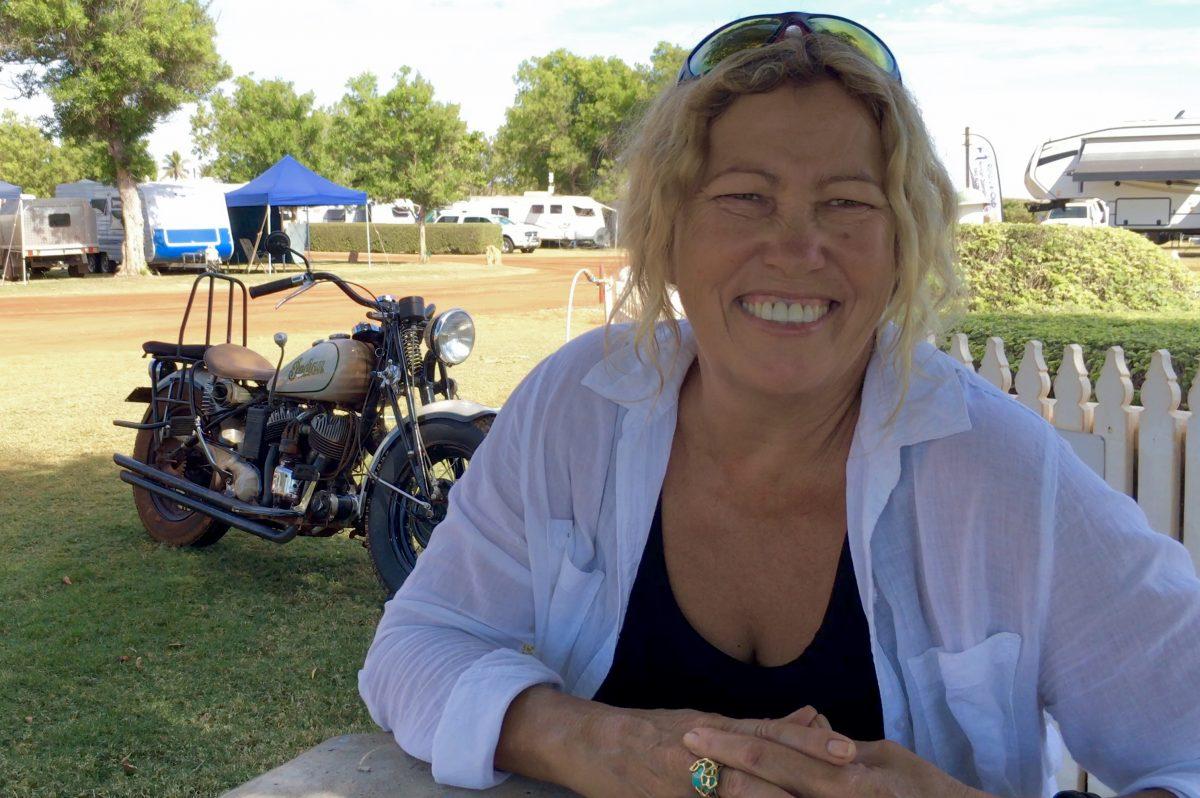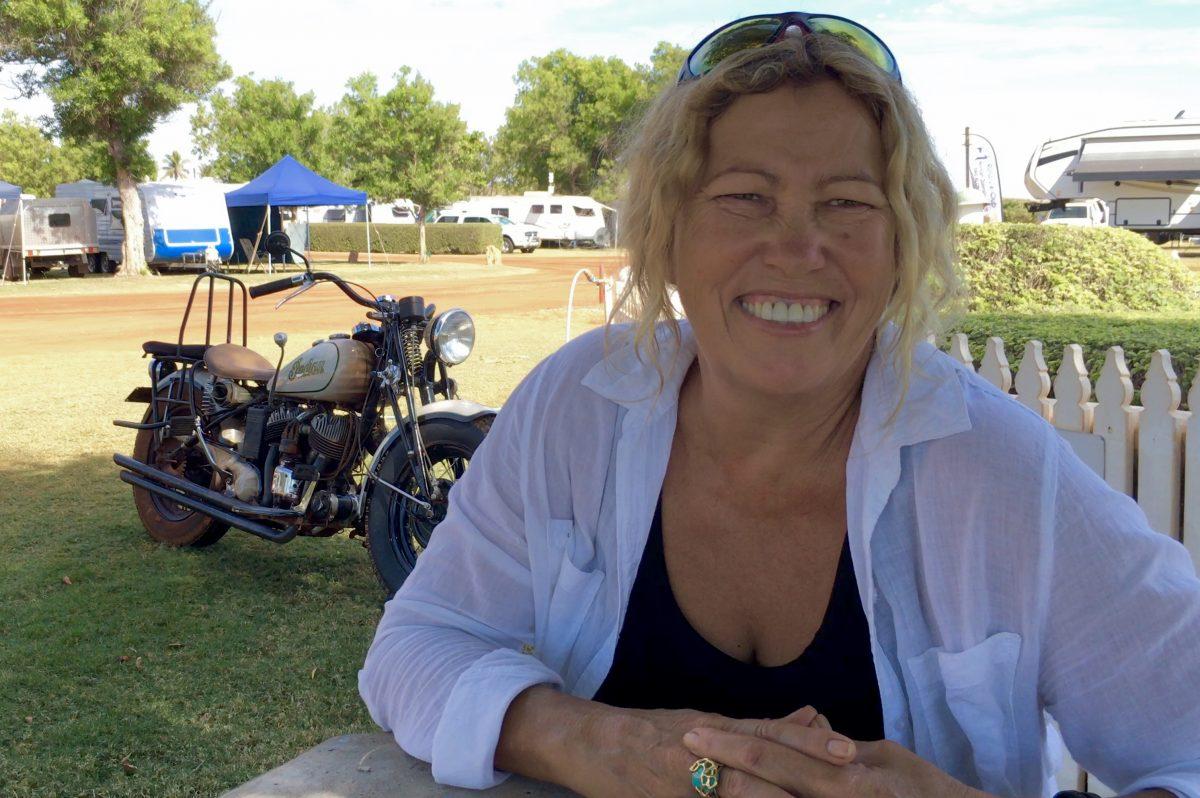 Julie's mission as a social worker had been simple; she wanted to help the most vulnerable in society—men, women and children alike—to find some semblance of balance, of hope, in an otherwise terrible situation. "I've had the privilege to work with people in a therapeutic counselling setting, helping those that have been exposed to family and domestic violence, and who've been subjected to the damaging effects surrounding drug and alcohol abuse while living in extremely controlled and  unhealthy relationships."
"Over the past two years, my role has really challenged me both personally and professionally. It has allowed me to put all my knowledge, wisdom and skills into practice, when I was asked to work in a Group Home funded by the Department of Child Protection, a 'Tier one' therapeutic group home for youth with challenging and antisocial behaviors. These behaviors have been the bi-product of trauma in children who have had to live their lives in fear and with parents or caretakers unable to adequately protect and care for them."  
"My role as a therapeutic carer—which had me living in-house with these kids 24/7, really opened my eyes to the fearful world that these young people have been exposed to. Torn away from their family usually at a young age, from family members with whom they fear and simultaneously and paradoxically love unconditionally… The damaging impact of being removed and displaced for any young person, in conjunction with being exposed to ongoing violence and abuse, causes long term damaging effects on a child for the rest of their life."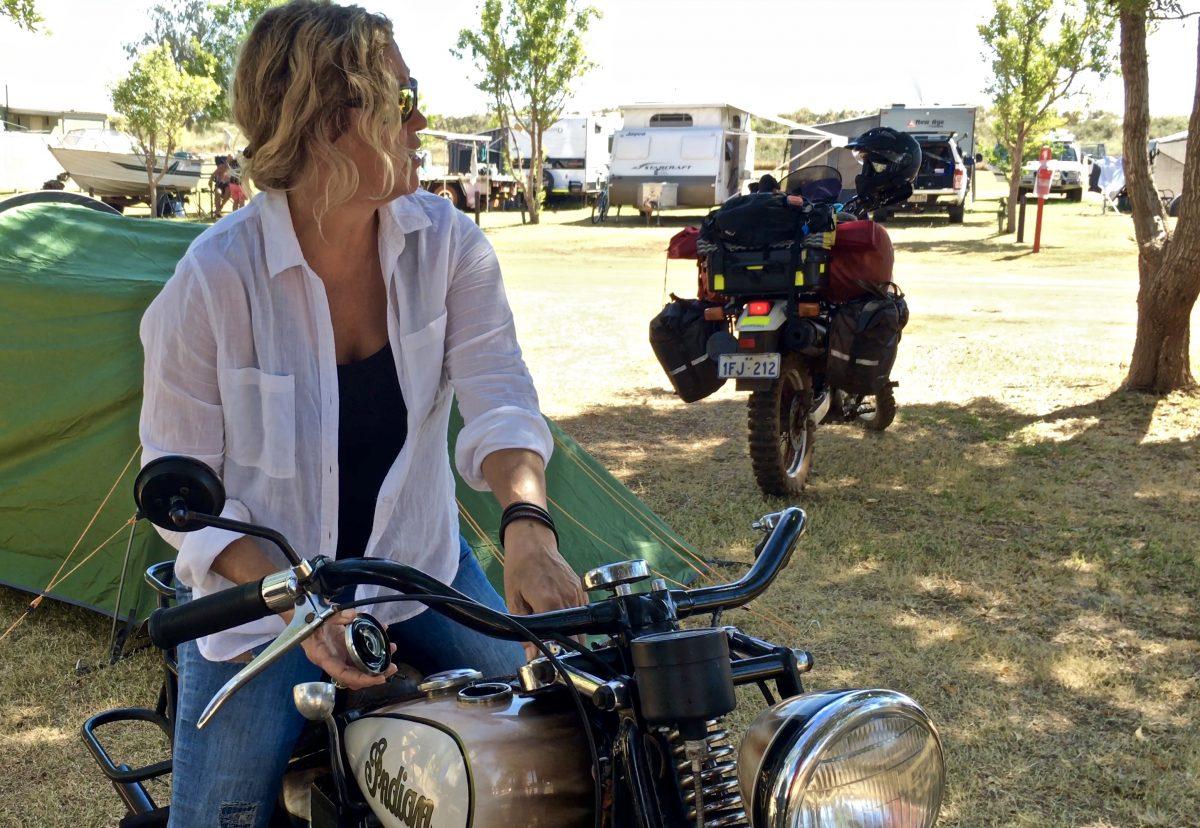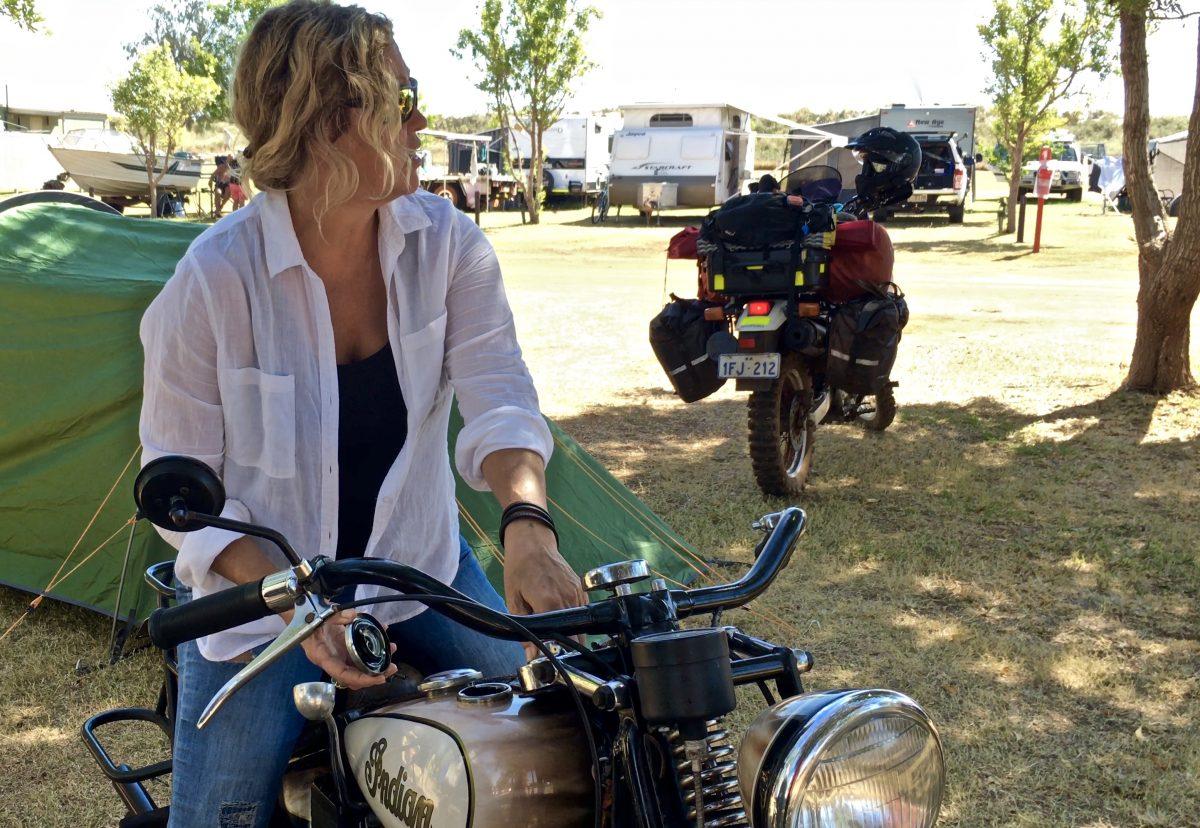 While she knew that her actions had supported and helped many, she also felt it was minute in the grand scheme of things. With her time as in-house care taker coming to a close, yet with those experiences at the center of her heart, Julie decided to do something new, something she believed would reach more people who were suffering through life, and more often than not, suffering in silence. She set her heart on something she called The Silent Tour, a tour that would take her around Australia, many thousands of miles, "on a motorbike initially designed for battle in WWII, now riding for a peaceful cause raising awareness around the damaging effects complex trauma has on humanity."
She also wanted to give herself the time and space to process her own experiences, and to work on a book she hopes would help others find their way. "It will be a book of healing, ending suffrage, and will also be the seed planted in order for individuals to break through their silent pain in order to reach some sort of inner peace, harmony and hope for a new future."
"I'm self-funding my trip and not asking for monetary assistance for myself. I am, however, looking for people to help spread the word, and to support the project in any way possible to make this a very successful adventure while raising awareness and funds for a fantastic cause. All proceeds go to Albany Community Foundation. The funds raised will be invested back into the community to support projects and programs tailored around trauma recovery for those disadvantaged youth who have been exposed to ongoing trauma throughout their lives."
Our hats off to Julie. We wish her all the best, and look forward to an update! Circumnavigate Australia
Check out The Silent Tour for more information.