BY KRIS FANT
Recently, I had the opportunity to play on a TW200 for a weekend. These little bikes have a following that cannot be shaken, though big bike riders gape at the TW's weirdly wide rear tire and shake their head at the small engine. It was high time to get to the bottom of this debate.
The Stats
The TW200 is a 196cc air cooled 4 stroke dual sport motorcycle. With a 31.1" seat height, the TW is excellent for folks with a shorter inseam. It has 16 horse power, meaning you can ride full throttle all the time, and never feel like you are going to lose control. At only 270 lbs wet, is nimble and lean. The rear wheel features a drum brake, which has to be stomped on hard to break it loose for a good slide. There are racks available if you want to take this bike on a moto-camping adventure in your neighborhood or around the world. With a front tire that's 130/80-18 and a rear tire that's 180/80-14, the TW manages an image that straddles monster truck and pit bike.

The Joy
Feeling like I'd borrowed a motorcycle from a kid, the fun began. The TW quickly found it's way onto one of Colorado's winding dirt roads, and proved to be a comfortable and enjoyable ride. Later, on a motocross track, the TW held its own in skill (though perhaps not in speed).  On a 180 mile off road adventure, the TW absorbed large rocks, holes and made switchbacks seem like child's play. U-turns, which have historically been my archnemesis, became a simple act of looking where I wanted to go; the TW read my mind.  This bike hopped a 12 inch log like it was nothing, and tractored up steep hills like driveways.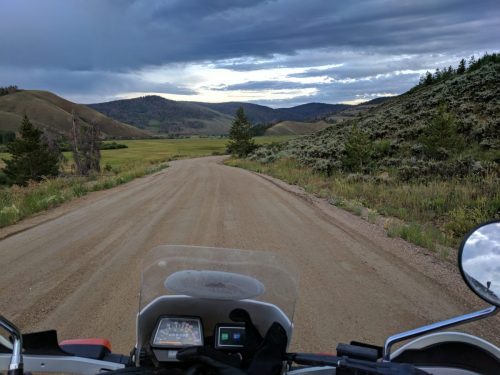 The Reservations
With such a small engine, pulling onto a busy highway took aggressive riding tactics and a leap of faith. The TW does not quickly reach its cruising speed.  While the advertised speed is 65mph, on the TW I borrowed, that was a downhill top speed; uphill was 55.  The range of the TW was about 100-140 miles, so carrying fuel or good planning would be an important part of adventure travel on this motorcycle. While I found the 31" seat height perfect, this bike may be uncomfortable for a tall rider.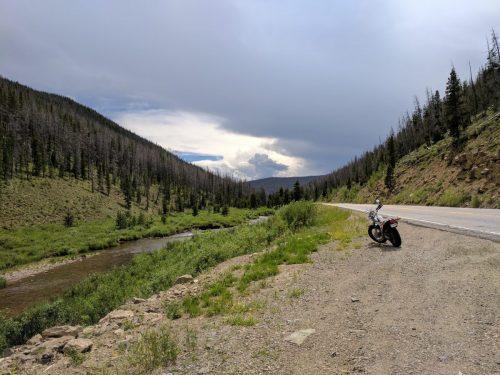 The Recommendation
This is a bike I would recommend wholeheartedly to someone who is willing to trade power and size for playfulness and nimbleness. It would also be great for riders with less confidence and a short inseam. At $4600 brand new, don't overlook this option in your next motorcycle shopping adventure.