BY EGLE GERULAITYTE
After an eighteen-month stint riding a small motorcycle in South America and a recent European tour two-up, I knew I was ready to take on a different challenge.
So when my partner suggested riding North America on as much dirt as possible, I didn't think long: the thought of crossing the States and Canada off-road sounded like my kind of adventure.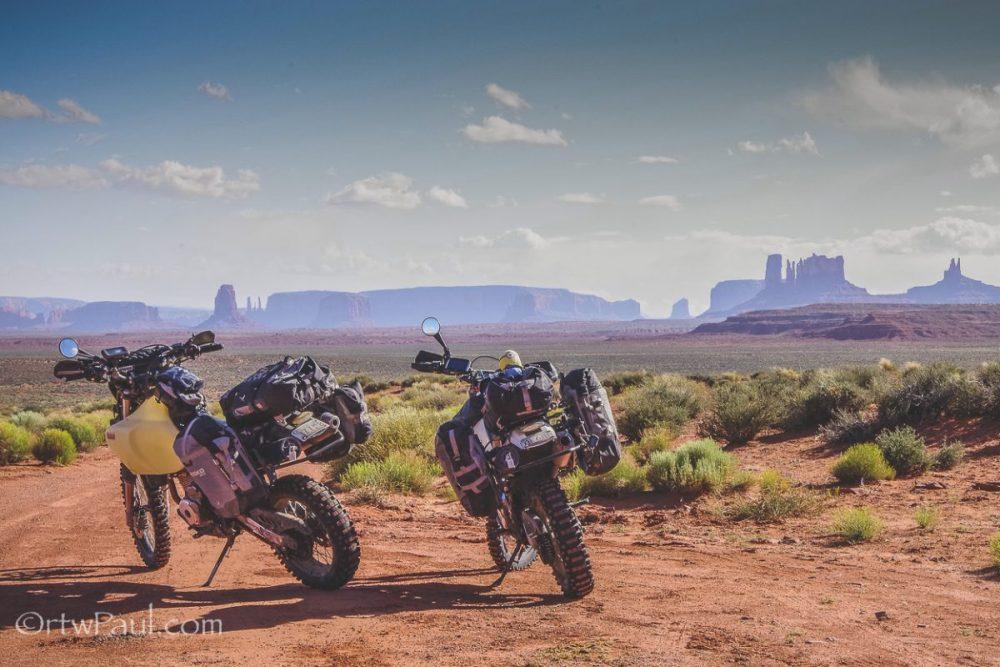 Let the Best Pony Win
Route choice was easy: in the States, we'd follow the famous Trans American Trail from Phoenix to New York, and in Canada, we'd loop back west via the Trans Canadian Trail. Our goal was simple: dirt, lots of wild camping and local color. But how about the means?
I confess, I'm a fairly new rider (I learned to ride in Peru but only earned my motorcycle license in Europe two years ago) and I don't really know a ton about bikes. So my criteria for the perfect off-road bike was simple: it had to be light enough so that I could pick it up, fully loaded. It had to be sturdy enough to withstand all the offs. It had to have a large fuel range to be able to travel long distances without refueling. And finally, it had to be cheap.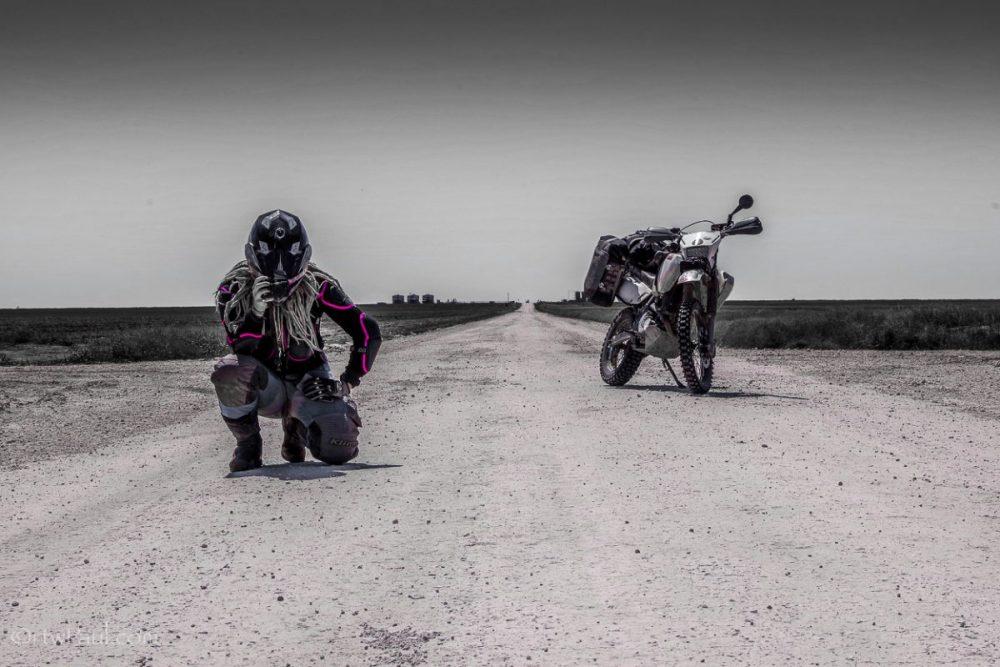 The BMW F800GS seemed like a sweet ride; after test-riding it, I felt like the bike pretty much responded to my thoughts rather than controls before I even realized it. It was nimble and comfy – but it was heavy, and there was no way I could have afforded it.
Kawasaki KLE500, a bike I rode briefly at a Horizons Unlimited meeting, also immediately captured my attention. However, while reliable and willing, I felt it was a tad too cumbersome.
Having ridden a Yamaha XT660Z before, my partner Paul said he loved the bike – but for the task at hand, it was too big and too heavy. Even with all the top OEM Yamaha parts readily available , the baby Tenere, we decided, just wasn't up to snuff.
By chance and pure luck, Paul's friend suggested we consider two Suzuki DR650's which were awaiting new owners in Arizona. Fondly nicknamed 'The Little Tractor' by many owners, the DR650 is surprisingly light (166kg/365 lbs wet weight). The standard seat height of 88cm (34.2 in) sounded just about right, and the fuel capacity is easily modified by replacing the standard tank with a large Safari. And the best part? These bikes are very simple, plus they have been in production for over two decades now which means that pretty much any mechanic anywhere in the world will be able to fix them. And finally, best Suzuki OEM Parts are readily available online– a big plus on a long journey.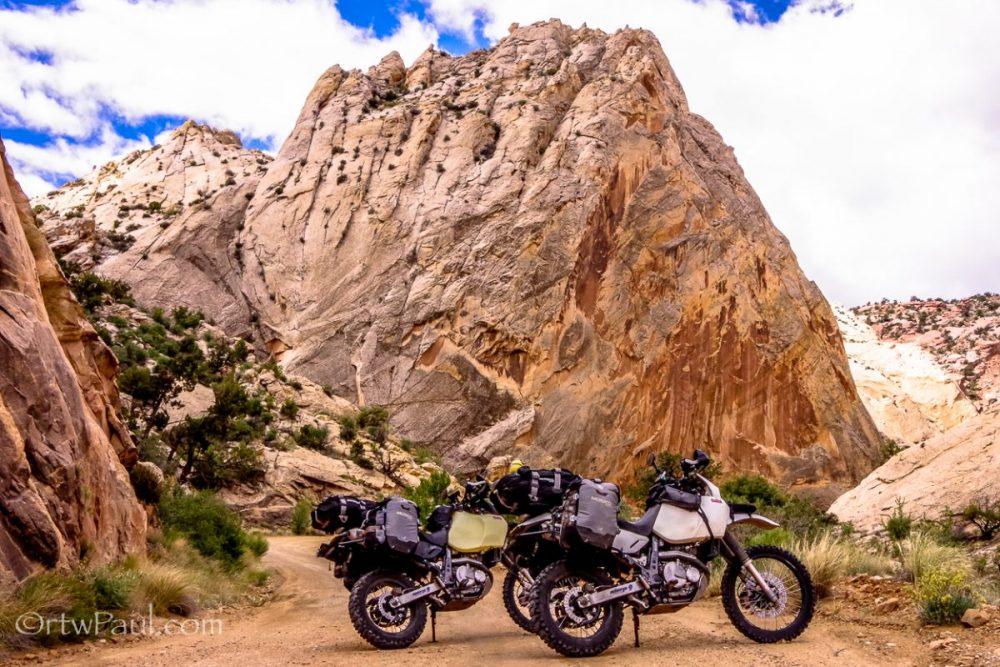 After a brief consideration and some research, we quickly reached a consensus: we'll take on the Americas on Suzuki DR650's.
Off the Road Again
Before taking off, Paul took both bikes apart and rebuilt them replacing our tanks for eight-gallon Safaris, swapping seats out for a Sargent and a Seat Concept, replacing and lowering footpegs, and so on. A complete and detailed description is available here . From my part, I added Carl the Minion and a few stickers, and we were ready to go.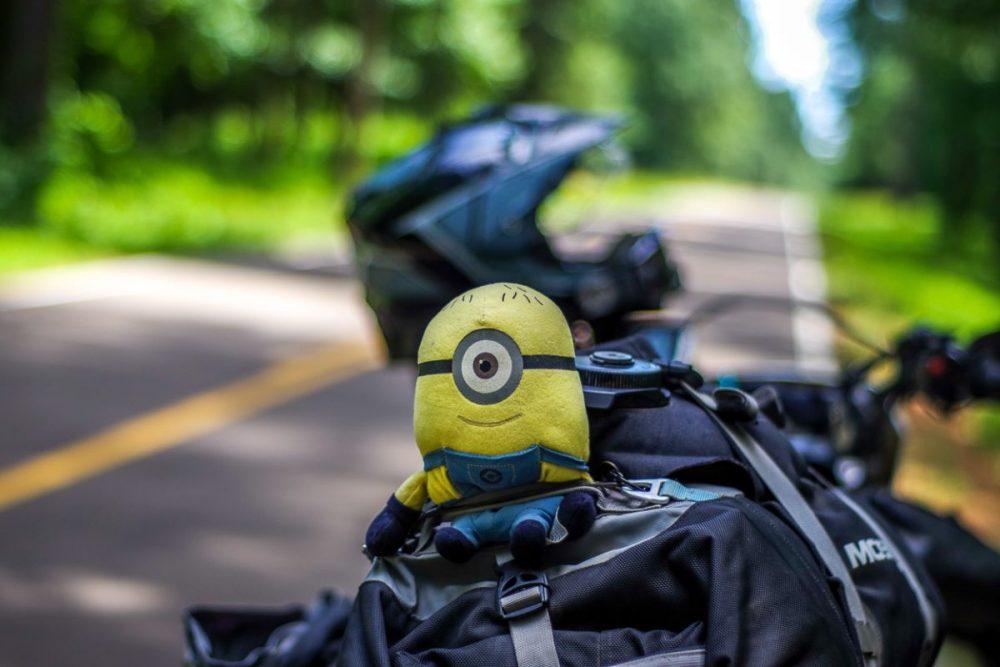 Arizona, New Mexico, Utah and Colorado left us stunned: I'd never imagined such awe-inspiring scenery existed on planet Earth, and the first few weeks on the New Mexico and Colorado BDR's felt like a surreal dream. The bike felt just right: although I came off on a particularly rocky, steep mountain pass once, bending the gear lever (easily fixed on the scene of the accident), most of the time the DR650 did the job with ease. Sure-footed but lightweight at the same time is my favorite combination, especially on deep, loose gravel and rocks; on graded dirt and forest roads, it performed just as willingly.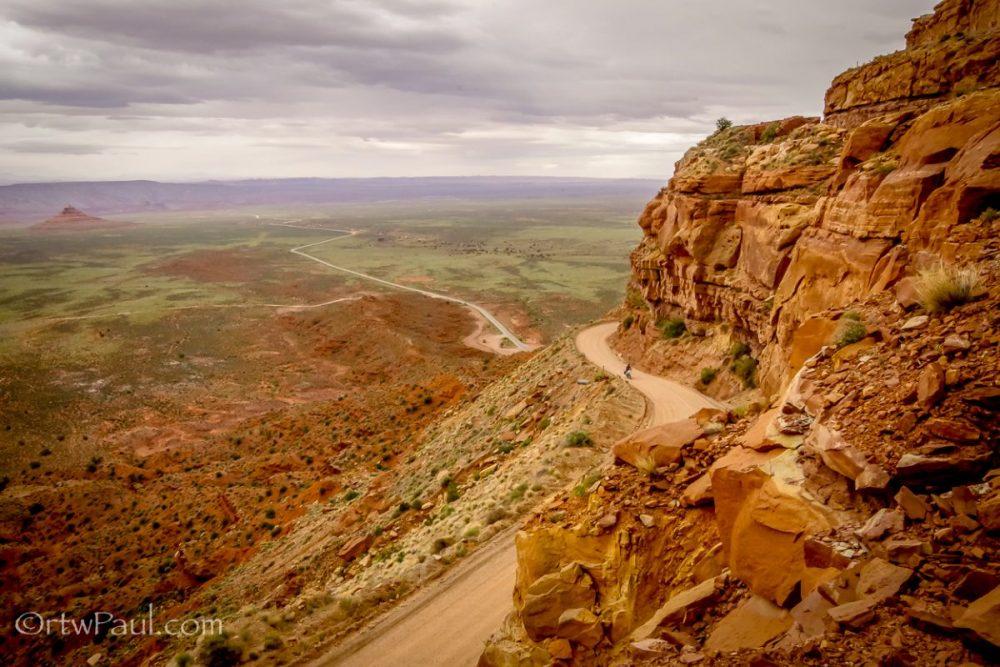 Next came the Great Plains. Herds of wild horses and bison in Oklahoma were a sight to behold – but most of the time, the scenery was green and endlessly… flat. That meant easy riding on graded dirt, but it also meant long hours in the saddle and not much action in terms of bends or hills. I'll admit, I did wish for a comfy GS once or twice in Kansas and Oklahoma, but the trusty DR650 carried me all the way East with just one flat tire and a stubborn morning cough (which turned out to be caused by a broken fuel seal O ring, again easily replaced).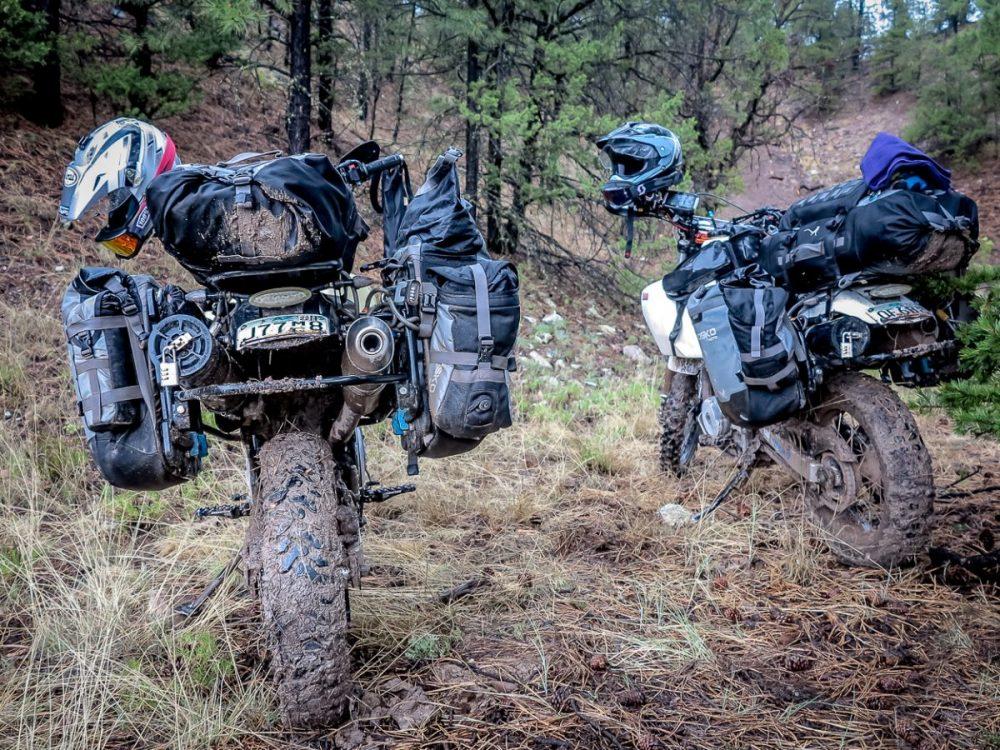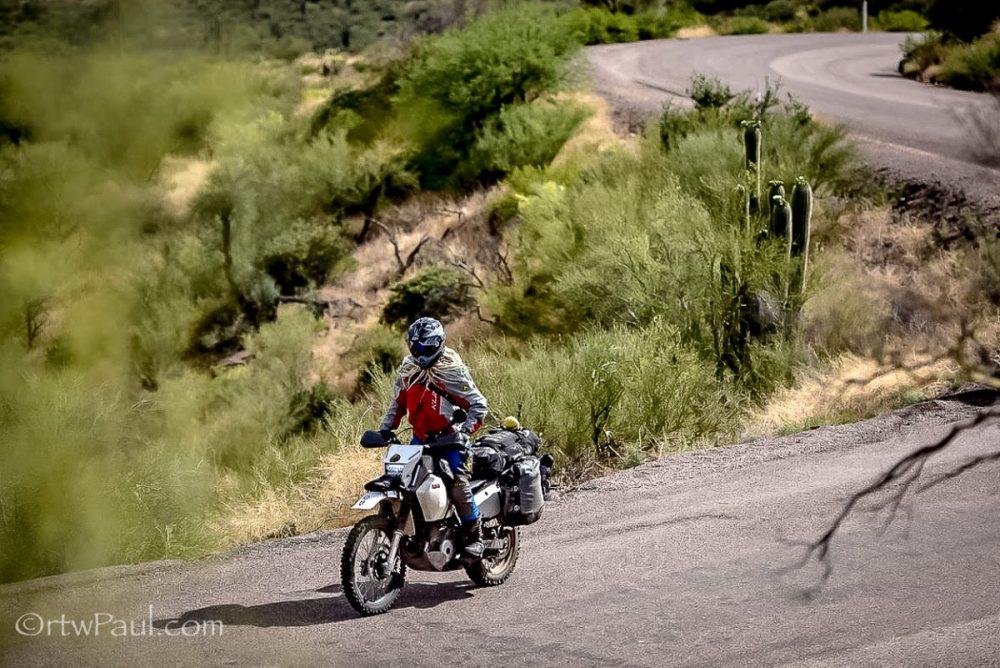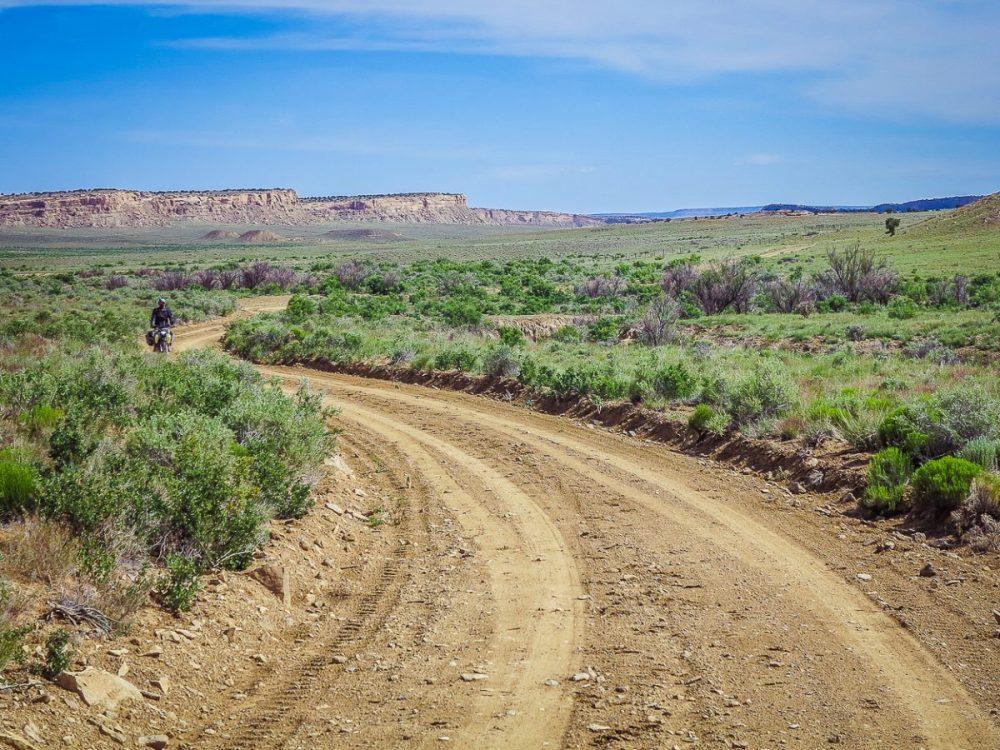 Finally, after a short detour visiting friends in Louisiana, we were approaching New York. The Cherohala Skyway and the Blue Ridge Parkway, all paved, was going to be an easy task…or so I thought: torrential rain which started plaguing us in South Carolina continued all the way to Pennsylvania, and riding knobbies on slippery, wet roads was a whole different ball game.
We arrived to New York on a sunny July afternoon. Riding through downtown Manhattan was the last challenge; our dusty, muddy silhouettes against the shiny city skyscrapers must have been a curious sight. Our loyal DR650's managed the traffic with little grace and lots of noise, but we made it out unscathed.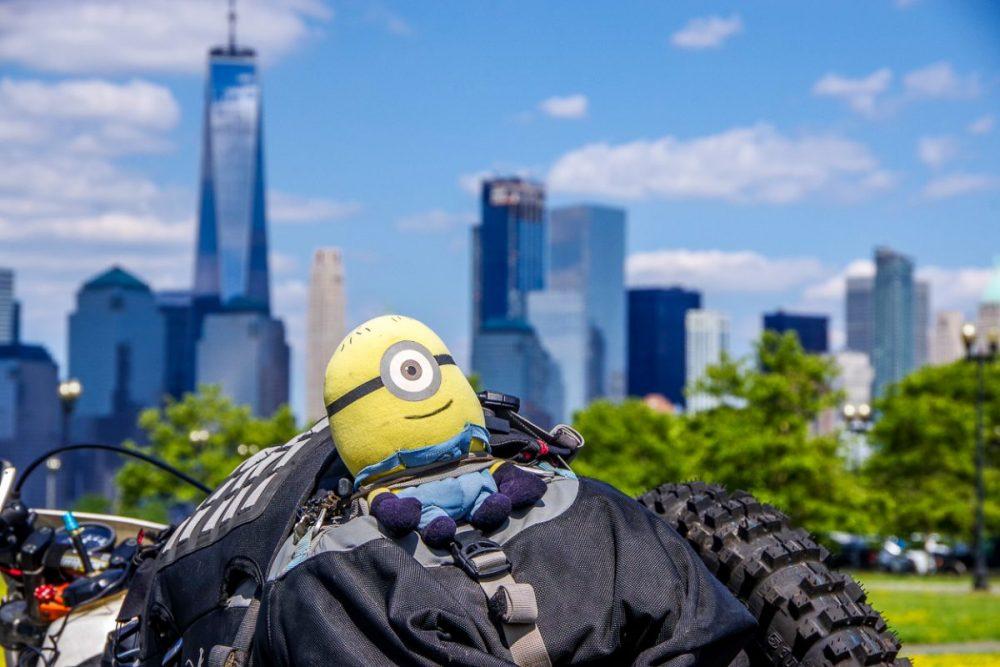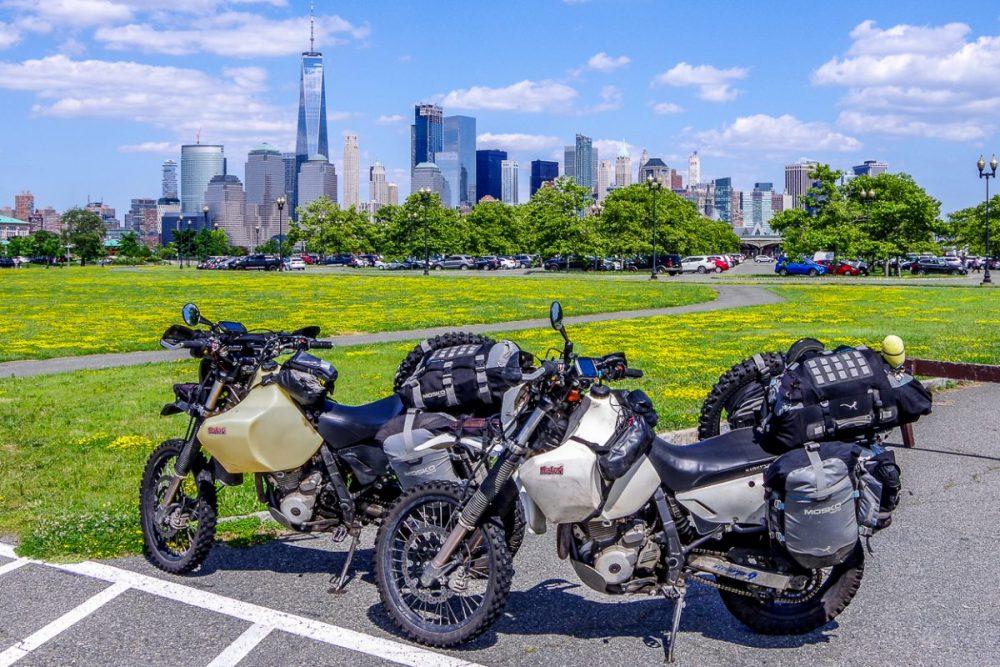 After two months of intense riding on all terrain and in all weather, I'm in love: Suzuki DR650 (which I have since lovingly named Lucy, short for Lucifer), while lacking in elegance, has proved to be a reliable long-distance machine.
What I love most:
The handling. The bike feels very steady while also being light enough to tackle any terrain.
The weight: picking it up fully loaded isn't exactly as easy as my first 150cc bike, but still manageable – even on my own.
Fuel economy and fuel capacity: our Safari tanks will see us through 430 miles.
The rugged look. If I had to compare the DR650 to a horse, it would probably be a sturdy Welsh cob or a footsure Haflinger pony rather than a graceful Arabian, but that's exactly what I love about it!
What could be better:
The stock seat. Why has Suzuki decided to make their seats out of concrete?
The stock pegs; mine had to be lowered, otherwise standing up position felt awkward.
A small windshield would go a long way!
Love your bike? Send us a review! womenadvriders@gmail.com
PHOTOS: RTW PAUL