BY ALDONA PIEVA
What feelings do we experience as motorcyclists? The speed, wind, freedom, passion, and chasing of dreams. The challenges, inner struggles and victories.
But what about for the blind or visually impaired? Would their experiences be just as rewarding?
I asked myself this question a couple of years ago, and one day I decided I was ready to find out. And in order to get an answer, I needed to ask. I was always timid, especially with those I admired, so I knew that asking that question wasn't going to be easy. But I also had a feeling it would lead to something well beyond my expectations.
Behind the Scenes of the Let's Ride Project
I began RIDE2SHARE, to give the blind and visually impaired a chance to ride pillion and experience all those feelings one gets from motorcycling. And it turned into a life-changing gift, though it took a month of preparation and planning, with endless obstacles and deadlines. And then, of course, I had the hurdle of spreading the idea across my country, Lithuania.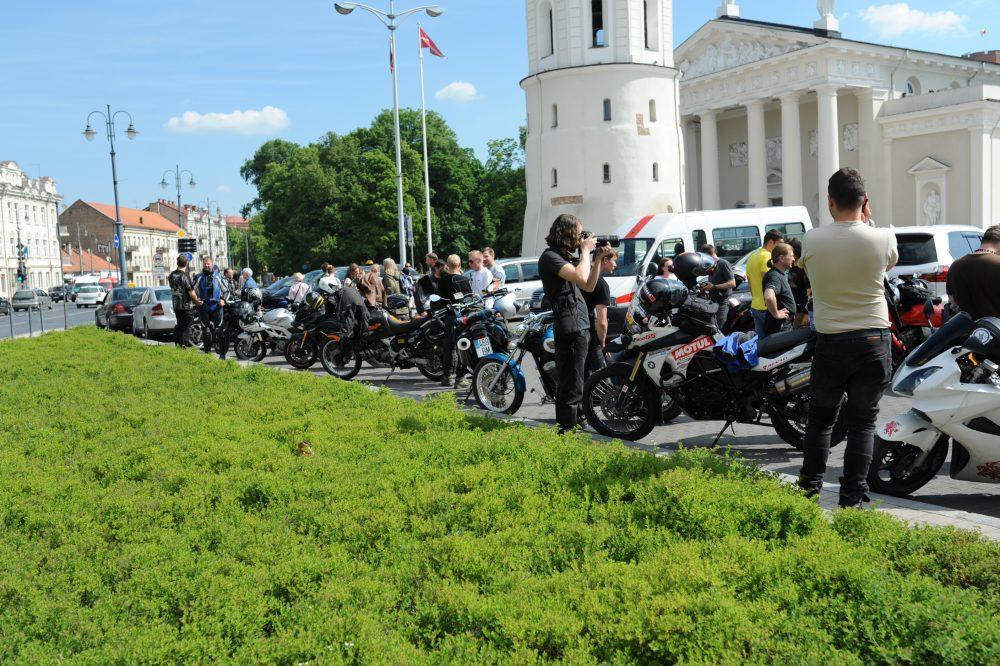 It was new, so I needed to talk and write and publish fervently in order to get participants and riders. To make this work, I needed total strangers to believe in this idea, to believe in me. And as the registration deadline approached, I was short on motorcyclists for all the passengers, an urgent hiccup in the plans. Thus plan B: I asked motorcyclists if they could give two rides.
And so we began! Riders I didn't even know agreed to help, even if it meant traveling to a far off town. The Lithuanian Association of the Blind and Visually Handicapped helped me with information about the passengers, to know what to expect and how to pair teams up, which would turn out to be the hardest part. Some were buddied up by age and motorbike style and capacity, others by size or gender. And even late into the evening before the big day, I was making last-minute changes to the list as some bikes broke down or participants got sick.
RIDE2SHARE Around the Country
The next morning RIDE2SHARE took off. It was such an indescribable experience, and one that surpassed all expectations. Although I was rushing around on the phone and giving live interviews and trying to talk to each participant while managing the 150 person list, I also breathed in all the beauty of the moment.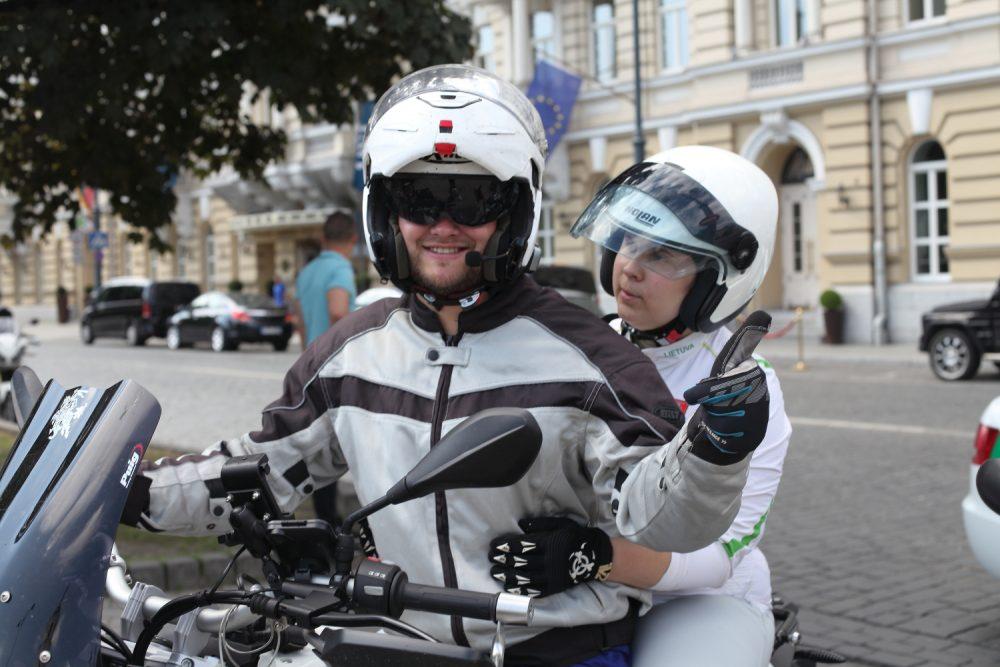 The capital of my country, Vilnius, gathered the most participants, so I asked for the support of the local police. And so we all rode together, crossing red lights and feeling something important happening. Later, we moved on and all met at a cafe in the countryside. We talked and laughed, and rode again.
As the day flew by, hashtags from other parts of the country appeared: motorcyclists were giving rides to our new friends everywhere. The feeling was amazing—to make a vision come to life.
To Overtake the Wind
The feedback sums it all up.
"I had the opportunity to remember my younger days and feel freedom, speed and flight."
"It was an unreal experience, which extended the limits of senses and perception."
"I felt safe, because I trusted my rider, who came from far away to give me a ride. It was an amazing experience!"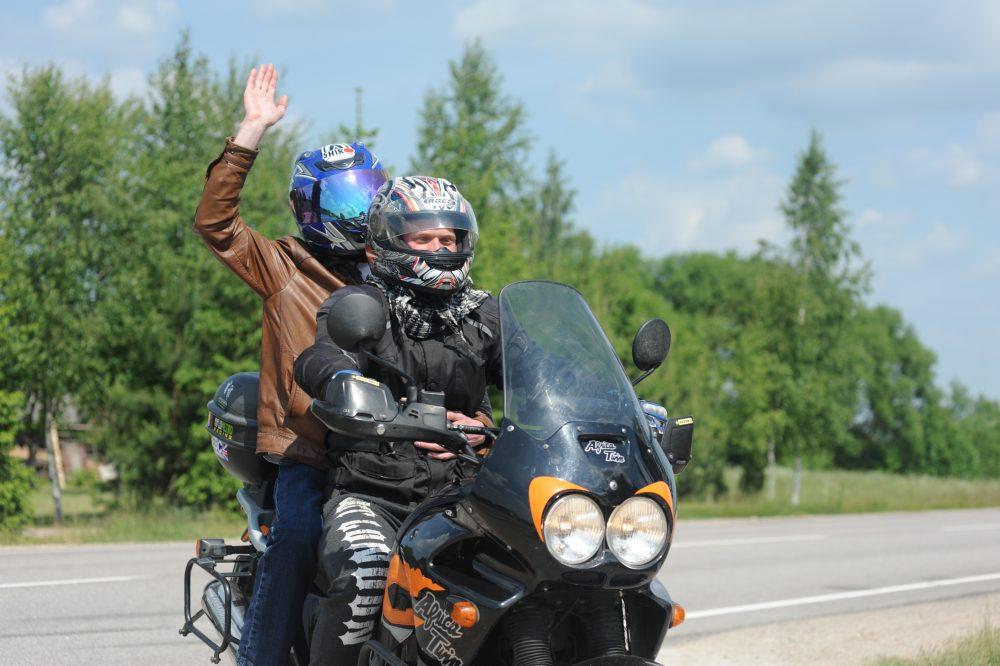 "I haven't sat on a bike for 36 years. The feeling was stunning, with the wind whistling in my ears. You can feel the power of the beast under you, and you lean backwards when the throttle is opened. I think I will ride more as I became good friends with my rider. It was fantastic to overtake the wind!"
I Want More!
Sigitas Sinkevicius, a 50-year-old participant said, "I am blind, so sharp senses are in every step for me. I navigate by the irregularities of a road, obstacles detected by a white stick and by listening to the rustle, the echo, the steps of other people and the noise of a city. Earlier, when a motorcycle rode near, I stopped and frowned, waiting until it went away and I could listen to my surroundings again… And then I heard about the RIDE2SHARE project and decided to take part in it.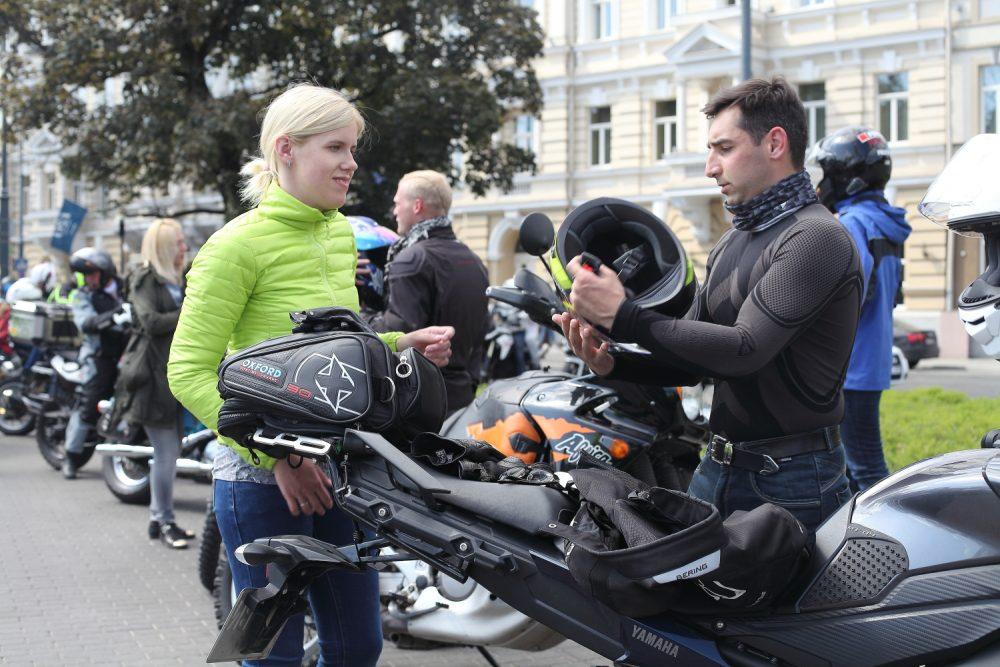 "In the morning, the first minutes of waiting were the longest. But then I heard a cheerful greeting from a young man and after an introduction, we moved on. The fear vanished just after the first buffets of wind, the first curves and stops at crossroads… I was happy I could figure out which streets we were riding, and it was easy, even though I felt the city in a totally different way than being stuck in a car.
"An avalanche of senses poured forth from the participants: the potency of motorbikes, the powerful sound of  speeding engines, leaning into curves, the rushing of wind. The smell of meadows and forests nearby, the burst of warm and cold breezes as my heart beat faster and faster with acceleration… I would say it was an unrepeatable moment in my life, but I can't. I want more.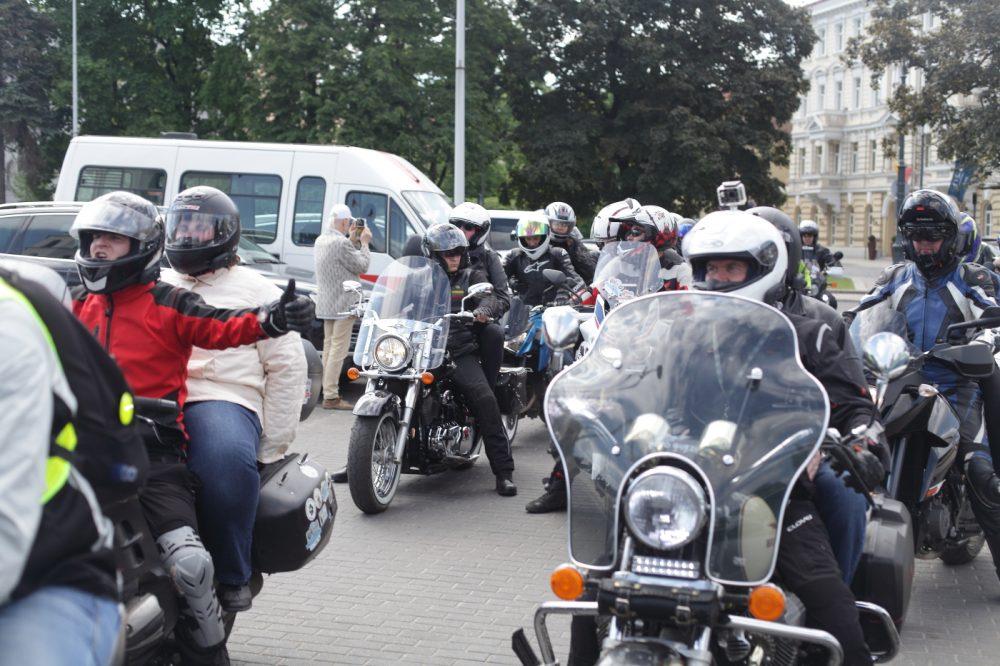 "Now, when I hear a motorbike in the streets, I stop to smile and wave because maybe that's the biker who gave me a ride?"
The List
Now I dare say I have the list of the most reliable motorcyclists in my country. They all signed up and took part in a project of goodwill, of sharing our passion with others. I was delighted to be the conductor to that energy, the spark that was looking to fire up and found the opportunity to bloom.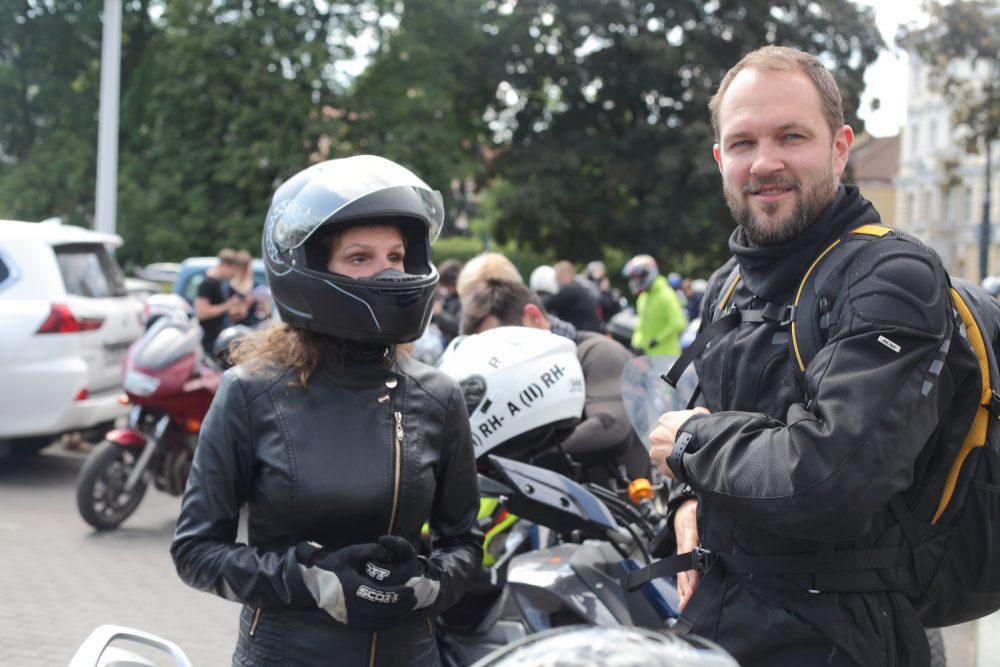 A lot of people told me that we gave the gift of a ride to those who cannot ride themselves. But I always saw it as a gift to us all. My wish was and still is that we would ride together more than just this once. That we would make lifelong friends in our communities and end the divide by (dis)ability.
Text: Aldona Pieva
Photos: Rita Perova and Marius Matulevičius.