BY KRIS FANT
For three years I have been riding dual sports in the Pacific Northwest, and for three years, people have been saying, "Have you been to the Touratech Rally?" I used to wonder what the big deal was, and now I know.
Five Reasons to Attend the Touratech Rally
5) Vendors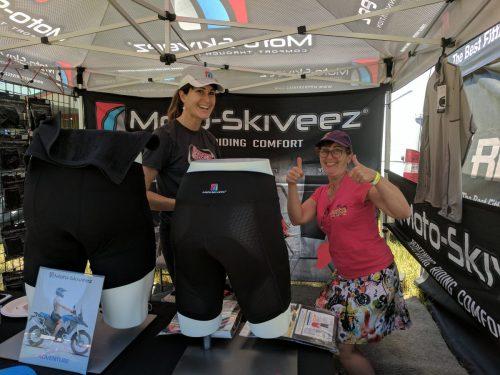 Have you ever considered buying a product, but weren't sure how it would fit you or your bike? Ever wanted to talk to a vendor, but just didn't make time to email or call? This is your chance. So many amazing vendors from Moto-Skiveez to Giant Loop to Mosko Moto to Kate's Bites and more… were there offering samples, discounts, and participating in events.
4) Presentations
This year's presentations ranged from inspirational to practical. Listening to Jalene Case talk about her two year trip to South America, and seeing the deep emotions and authentic personality touched me. I had the privilege of speaking at a Women ADV Riders sponsored presentation about Pikilily and Claire's mission in Tanzania.. If you were looking to round out your skills, there were riding skills presentations, tire changing demonstrations, and emergency first aid presentations that were practical and immediately applicable.
3) Entertaining Evenings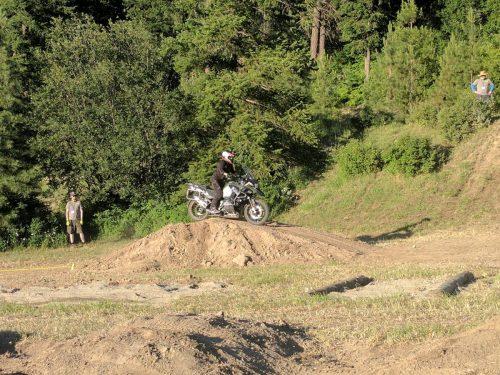 Every evening, there were campfires, and people would gather with kindred spirits to relive the day's adventures. SheADV hosted an Iron Chef competition that left the audience in absolute stitches. There was a challenge course that inspired a number of riders to re-up their rider skills. The last night brought a slow race and a DJ that inspired a conga line and dance party until the sun went down.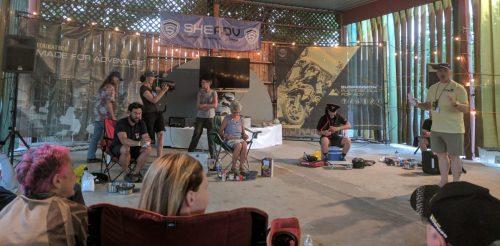 2) Scouted Rides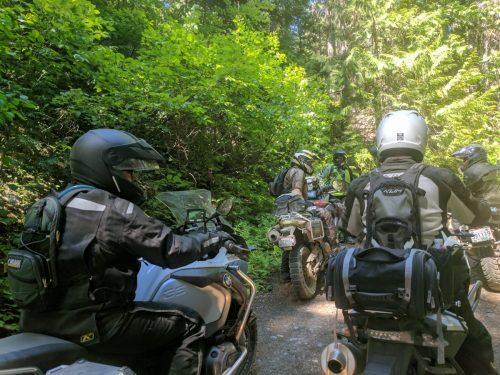 The value in having scouted and led rides cannot be overstated. For weeks before the rally, volunteers were exploring the Wilderness in the Wenatchee National Forest, finding the snow lines, clearing trees, and evaluating the skill level needed for each of the tracks created this year. Each ride had a leader and sweep, both fully ready with first aid kits, tools, and bike recovery systems, all of which were needed at some point. You could see the most beautiful parts of the forest, and know that you were covered in the event of any emergency.
1) People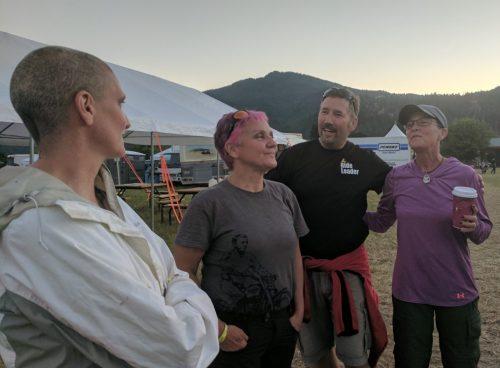 There is something that resonates deep in your soul at an event with nine hundred and fifty other ADV Riders. The camaraderie of celebrating the spirit of adventure, riding all day, camping, talking, dancing, and learning is an extraordinary part of the ADV bond .