BY PAT JACQUES
The short answer to this question is "don't do it." Riding when you're tired exponentially increases the chances of accidents.
We've all heard "ride your own ride" and "ride within your ability."  Sage advice that applies here!  Riding your own ride means riding distances and terrain that you are comfortable with, at the speed you are comfortable with.  If someone pushes you to rider farther and faster than you are comfortable, I'll remind you that "No." is a complete sentence.
Riding within your ability considers each riders skill and fitness levels.  Seasoned riders tend to be efficient, utilizing less energy while newer riders sometimes stress and struggle, exerting much more.  Age, fitness, difficulty of terrain, and the motorcycle you're riding must all be factored into the equation.
I routinely ride difficult terrain for long distances with younger, stronger riders.  My riding and training focus is to be as efficient as possible.  For me, efficiency starts with bike setup and body position.  According to Motorcycle Industry Council statistics, 25% of all riders are women.  But, only 10% own their own motorcycles.  It's possible that many women ride a spouse or significant other's motorcycle.   If so, it's likely the motorcycle does not properly fit the woman.
Many new riders try to fit their body to the bike which results in rider fatigue and lack of control.  The truth is the bike should be setup to fit the rider.  That means setting up handlebars, controls, seat, suspension, and foot pegs to fit individuals.
Handle bars have three variables: height, width, and sweep with various set ups on different model bars.  Handlebar risers can be used to raise, lower, or move handlebars forward or back.  All my bikes have aftermarket adjustable, flexible brake and clutch levers.  Adjustable levers allow me to position them within my reach and have the bonus of flexing so they do not break when I fall. Custom seats provide comfort and fit for various rider inseams.  Brake and shifter levers are available to accommodate different boot sizes.  A plethora of aftermarket foot pegs are available that change the height, width, and length of foot pegs and some even rotate with the rider's movements.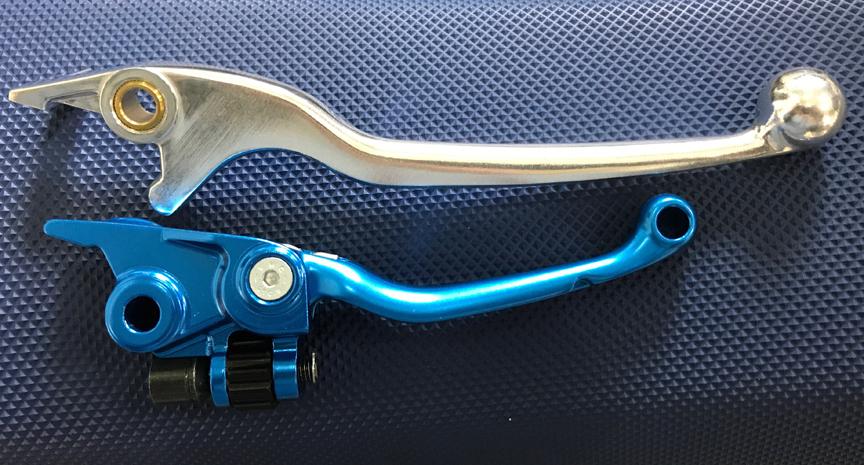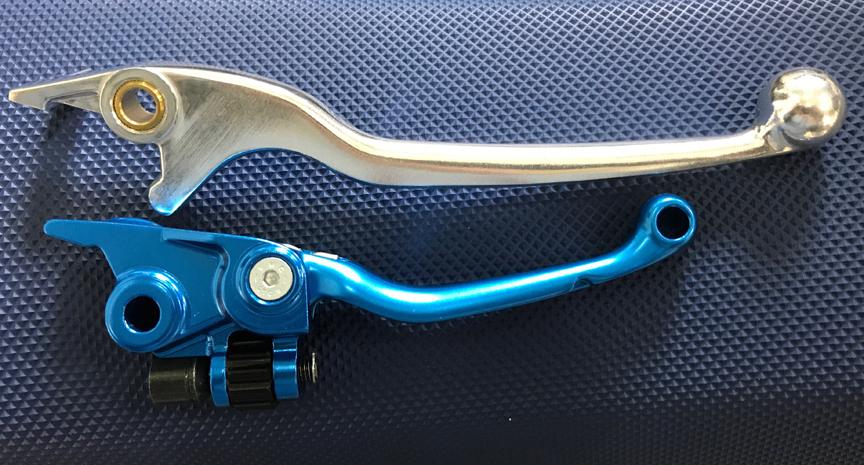 All these aftermarket options may feel a bit intimidating at first.  But it won't take long for riders to feel the positive effects of less fatigue and better control. My priorities are safety related:
Make sure I can properly reach and use all hand and foot controls
Make sure I can get the ball of at least one foot on the ground
Poor body position on the bike is also a major cause of riders tiring out.  Off road terrain means riding standing up.  Many riders struggle with proper standing position.  The truth is, if you can stand on the ground, that's pretty much the same way to stand on a motorcycle.   Try this.  Stand up.  Now become aware of your legs.  Your knees are probably not locked.  And your knees are probably not bent.  Most people stand with their legs straight.  Their skeletal structure (bones) support their weight. It's the same way on a motorcycle.  Slightly flexing at the hip allows us to reach the handlebars a bit forward and keep our chin over the handlebars, but the legs remain straight.
New riders often stand in a squatting position.  It doesn't take long for their quadriceps to tire so they either sit down or lean into the tank for support. The side by side photo shows the difference between proper, efficient standing position versus inefficient semi-squat position.
It's uber important to stand BALANCED, over the pegs.  When riders are balanced, the big, strong leg bones and muscles support the weight.  When riders get off balance, they lean, push and pull on the handlebars.  Women have significantly less upper body mass and strength than men.  The more balanced and efficiently we ride, the more we conserve our limited upper body strength.  Which brings me to the topic of training.
Off road riding requires a higher degree of fitness than road riding.  The more rigorous the terrain and heavier the bike, the more fit the rider needs to be.  I train cardiovascular, strength, endurance, and BALANCE!  Every joint in the body contains proprioceptors that aid in balance.  Everyone should train for balance. If you have injuries or a joint replacement like me, this is imperative.  That means I focus on core strength and work out on unstable surfaces like strong boards, Spiro pillows, BOSU and Gymnic balls while I lift weights. Balance also means looking ahead, not down.  A balanced rider exerts less energy and has better control over the motorcycle.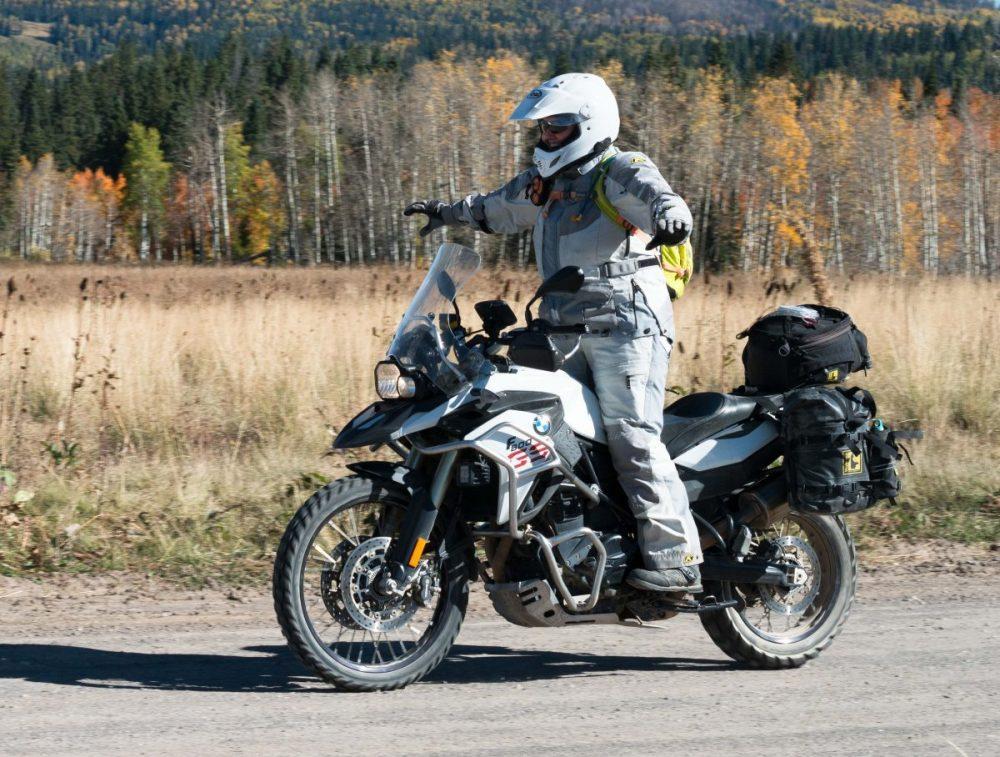 You may ask, "This is all well and good. But what do I do when I'm in the middle of nowhere, tired, and have to keep riding?" I posed this question to ADVWoman Instructors Louise Powers and Kandi Spangler.  They responded:
Take a break and rest.
Water and/or electrolytes if you need them.
Eat!
Louise's favorite trail side snack are Kind Bars and Kandi loves her beef jerky!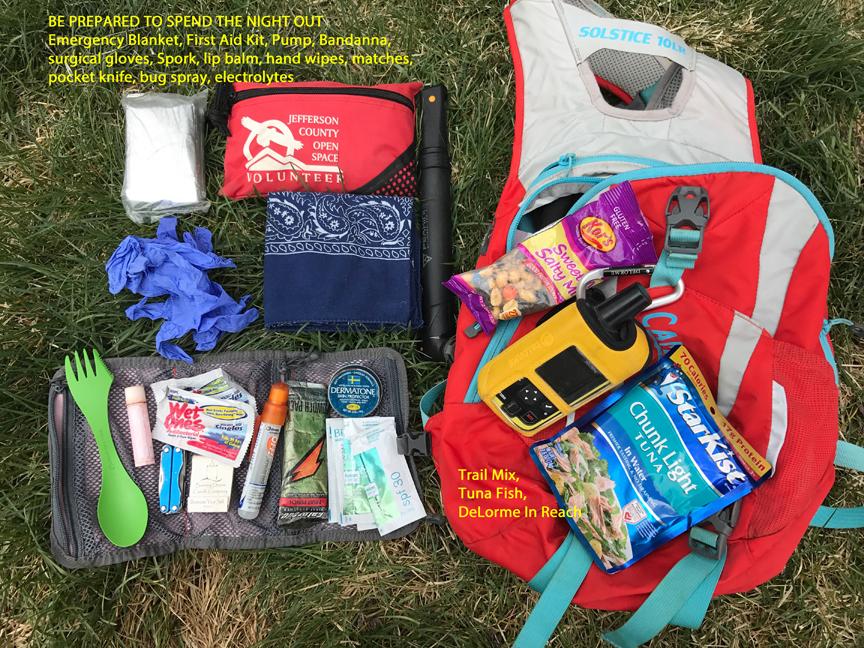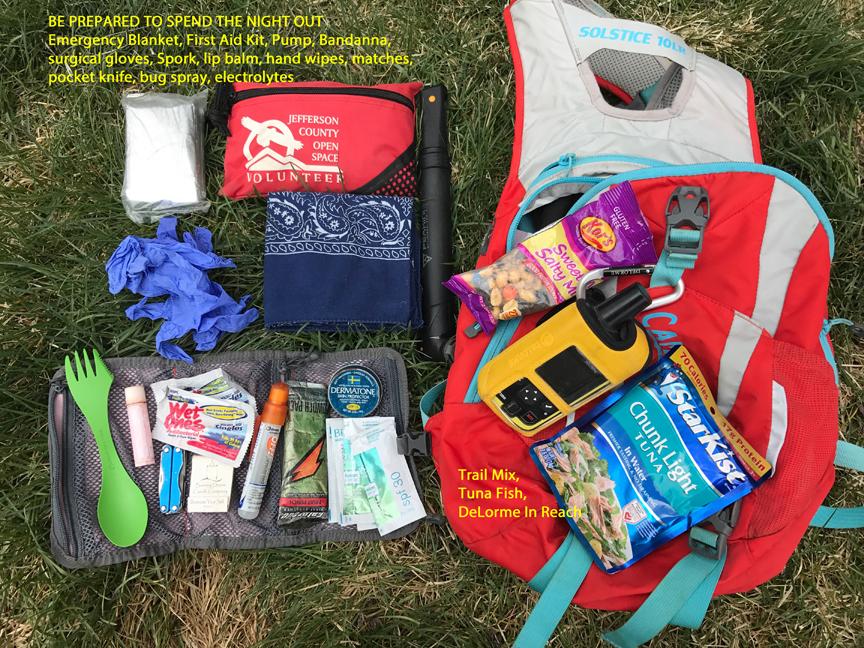 One last thought.  Be prepared to spend the night out.  I always ride with a hydration pack with extra water, trail mix, beef jerky, or packets of tuna.  I always carry an emergency space blanket, first aid kit, knife, and matches.  And I always carry my DeLormeInReach.  I figure spending one uncomfortable night out beats getting hurt or worse.
Braaap On Adventure Sis-tahs!
Pat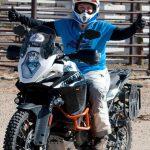 Pat's passion is empowering women through personal and motorcycle coaching. She's been riding, racing and teaching motorcycling over 40 years. She has a unique talent for breaking skills into teachable pieces, inspiring confidence, and helping riders to achieve tremendous success.
TRAIN AND RIDE WITH PAT: ADV WOMAN