EGLE GERULAITYTE
Kim Prichard, a road racer and street rider, says her all-time favorite is still the racetrack.
But when she's not in her racing leathers, Kim teaches off-road riding and says there's no better way to improve your riding than getting dirty.
"I've been riding for twelve years now. Like most people, I started riding street bikes. But then once, I did a track day and just got hooked! I have been road racing in the expert amateur class for 10 years now."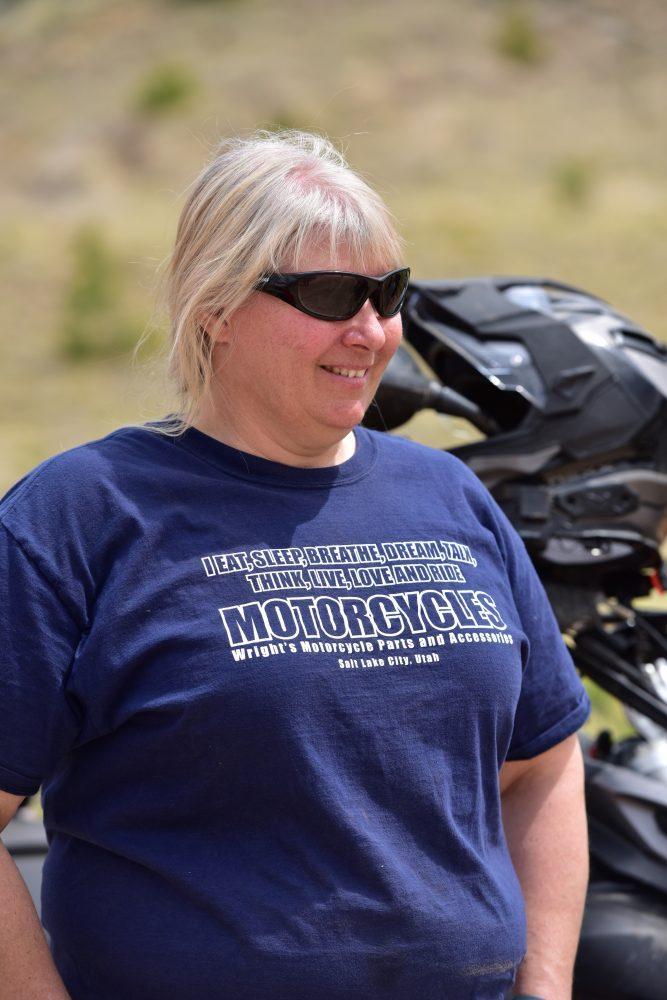 So how does a road racer end up on dirt?
"I picked up a dirt bike because I was told it would help my street riding and racing. At some point on the racetrack, I realized I was no longer improving, and I was uncomfortable with the bike getting loose underneath me. I would panic, and I needed to get rid of that panic. So I got a small TTR250 cheap, and started riding that in the dirt. I did an MSF dirt class, and it just worked great for me! I used to ride horses, so dirt riding was a lot like riding a horse – it was an easy transition for me. That was four years ago", – says Kim.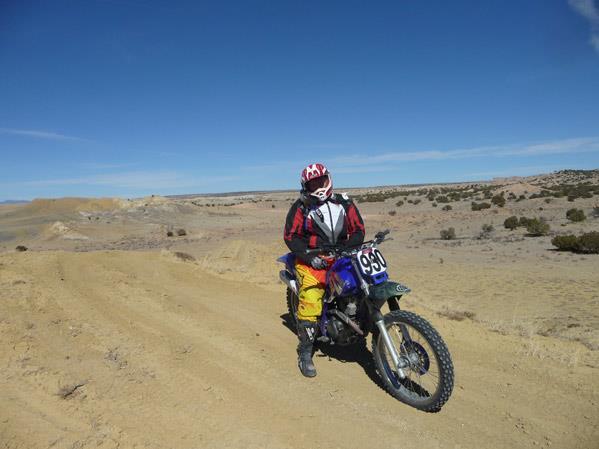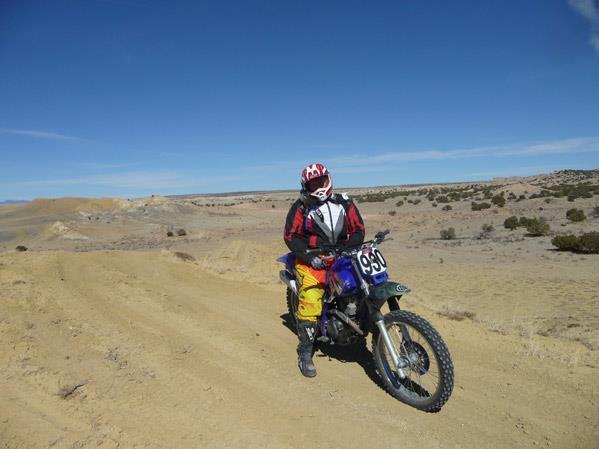 Today, she still road races: Kim does four to five races a year. But right now, her focus is shifting more towards dirt riding. Kim says it improved her road racing immensely: "My riding is a lot more different now, I'm so much more confident, and I'm not afraid to fall anymore. Besides, an adventure bike has big crash bars on it – who cares if I drop it! There is so much less panic now, a lot less worrying about the bike sliding. I'm so much more relaxed. I just ride things out, and the bike moving underneath me doesn't scare me anymore".
Women Need More
According to Kim, though riding for women isn't quite as difficult as it was 10-15 years ago, she still often finds herself as the only female among road racers. "We still face a lot of challenges. Finding gear, finding bikes, a lot of times women get in their own way – they lack the confidence to just go and do it.  Somehow women feel they can't compete or ride on the same level as men, and that's just not true. I think, too many women are taught to doubt themselves. A lot of it is just our society rather than the riding community– women simply are not seen as equals. And that's why I love seeing all-female events, all-female rallies, just more doing in general. Making women more comfortable with their bikes – adjusting controls, doing maintenance, learning to be self-reliant, self-sufficient, that's a really great thing! More women in the industry would help, too", – thinks Kim.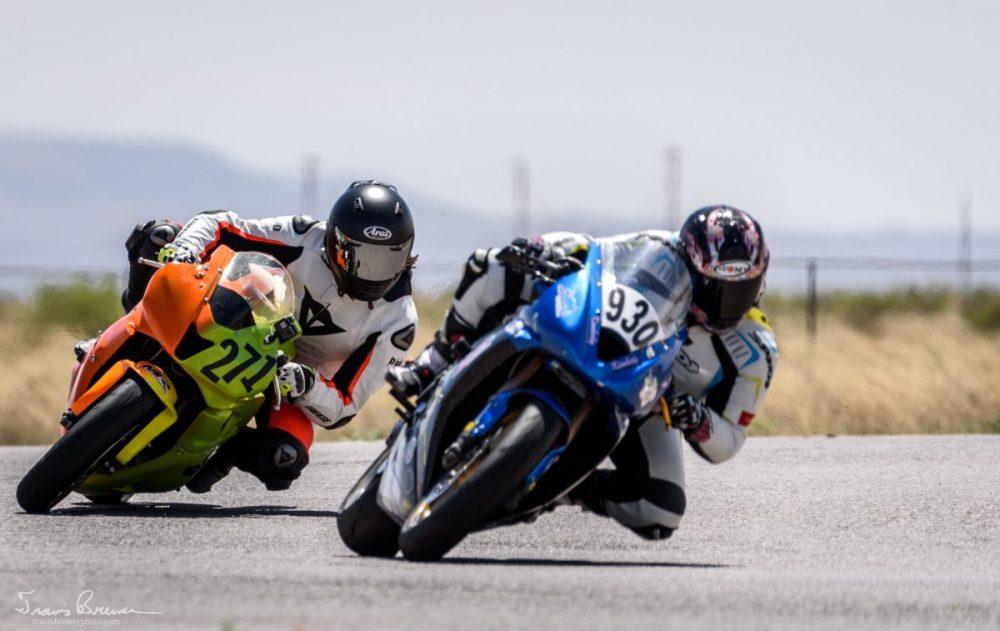 What's the best way to succeed when you start riding off-road? According to Kim, it's important to just pace yourself. "Set yourself goals that you can't fail at. Take baby steps. Take teeny tiny steps, then look back and see how far you've come. If you don't have this huge task in front of you, just little steps, little goals, you'll be more likely to achieve them. Slowly, you'll complete a race, a round the world journey, or a Backcountry Discovery route. Whatever it is you want to do".
"It really helps when there is a female instructor around – if another woman is doing it, often times women feel they can also do it. If they have a role model, they are more likely to try. When it comes to teaching, some guys will just say, 'hammer the brakes on that turn and you'll be fine'. But a better approach, and one that many women appreciate is to break things down a little more, find different approaches, come at it at different angles, because 'just go do it' simply doesn't always work for them. You have to break things into understandable steps; many women want to know what to expect, what's going to happen".
Choosing a Coach
Kim says she wants to do more dirt teaching and get better at it, because it helps her own riding to get better, too. So what's the most important criteria for an off-road coach?
"A great instructor is one who is able to give the one or two nuggets of advice that the person needs at the right time. If your student has one or two 'aha!' moments, you've done great. Good instructors really, genuinely enjoy what they do. Not everybody can teach. As an example, some instructors assume a very militant tone, and that certainly doesn't work for everyone!"
Is it better to take a mixed or an all-female class? Kim says both have their benefits.
"Certain women do much better in all-female classes, but not all. Some women are very self-conscious around the guys, so they will do better in all-female classes. Other women are totally fine with coed classes; actually, women in classes usually make the guys behave better because they bring the testosterone levels down. When I was doing training for the race schools, we had less crashes when there were women around because people didn't feel like proving themselves. But at the end of the day, it's up to the instructor to set the tone."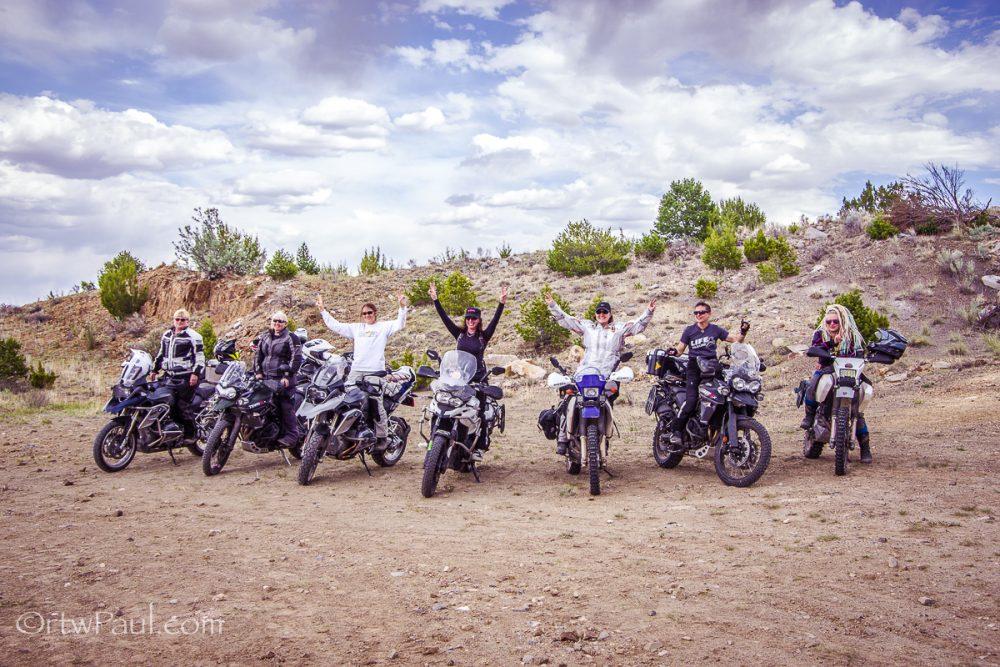 Taking the Plunge
To start riding dirt can be intimidating at first: there is a lot less traction, and your bike will behave very differently. Her advice? Start small and build up from there, but most importantly, start.
"I would say, start with training, because this will help hugely. Even if it's just the MSF. Also, the training should not come from a relative or a family member, it needs to be professional training because your trainer will know how to teach. Start off on a smaller and lighter bike, so you can build confidence faster. And don't let anyone talk you into 'you'll grow into this'. Don't let your husband or boyfriend buy or choose your bike – choose a bike YOU like. If you want to do it, you should. Just go for it."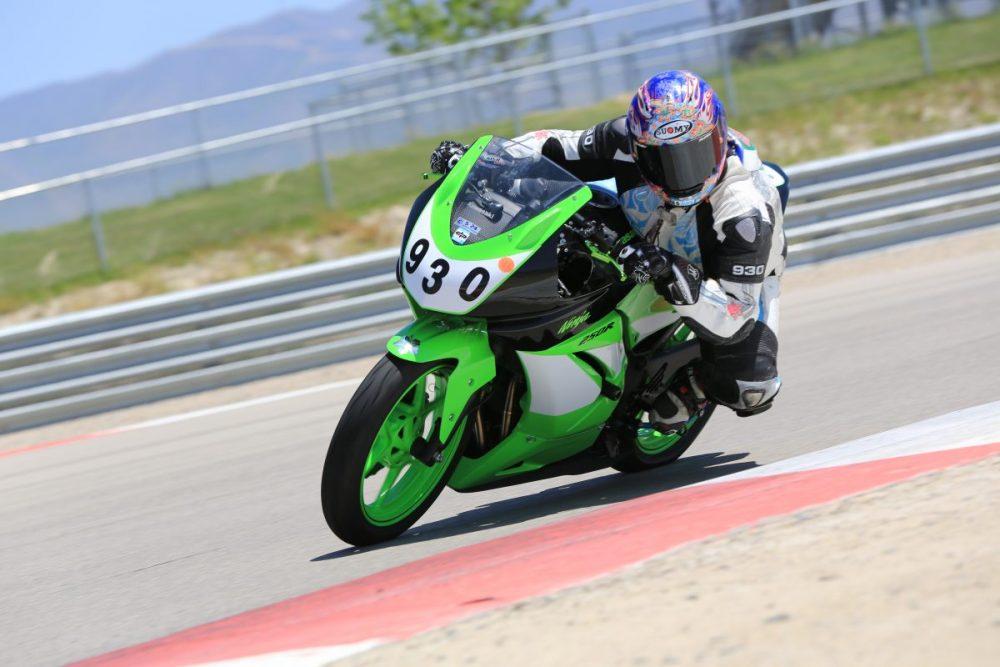 For her, dirt riding was also a great introduction into motorcycle camping and traveling. "I went to Alaska last year, and that was the first time I did some serious moto camping. The traveling part of adventure riding definitely came with learning to ride dirt. I want to do more longer trips now: me and a friend are planning a ride in Ecuador, and I can't wait!"
Want to ride with Kim? Book a class: West 38 Moto