Short Legs and a Big Ugly Bike: A Woman's Kawasaki KLR650 Review
BY ELISA WIRKALA
The first Kawasaki KLR650 to be brought to my attention belonged to a college boyfriend in 2006. I had no idea what it was, and considered it just a big ugly bike – a sort of deformed grasshopper. But what did I know of motorcycles? Not a damn thing; back then, I never anticipated I'd become a rider (and no thanks to that ex-boyfriend, mind you, who was basically afraid of his own bike).
In 2011 while getting my masters degree and needing a 'city-bound adventure', I very suddenly and unexpectedly became a rider. My new-to-me 1998 Honda Shadow 750 was so low that even my short legs and 5'6 stature had no trouble reaching the pavement. But after a 3,000 mile impromptu sojourn around Western Europe on a KLE500 I bought sight-unseen on Ebay the following year, my bike preferences changed drastically and I came home knowing I needed a dual-sport motorcycle (a term I learned only after purchasing the giraffe-like KLE outside of London).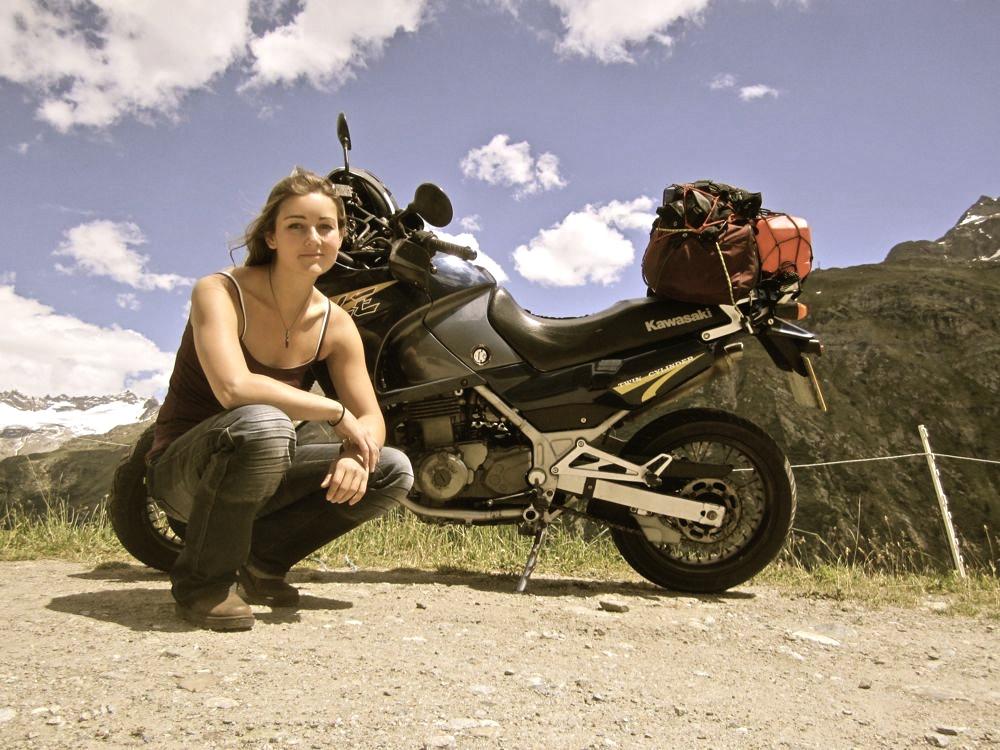 Weeks after my summer jaunt around Europe, a new friend (and one of the very few people I knew who rode motorcycles) helped me choose my next bike, a motorcycle I anticipated I would eventually ride to Patagonia on: a shiny green, and utterly tall, 2008 KLR650 (note, a later change of plans had me on another bike for that journey). Back in those days, I was pretty insecure about my riding and had the friend test it out for me first, before I took it out for a spin on my own. I was nervous, as the tips of my left toes grazed the ground, and I had to use my body weight to rock the bike up off the kickstand.
For the next ten months I rode that first KLR all around Seattle without lowering links, commuting to work throughout the wet winter. I told myself daily that if I didn't lower it, I'd drop it (which finally happened as I started tipping over to one side on a steeply cambered road and subsequently dumped the clutch with a raucous bang). The following week, I not only learned to fix the plastics with a soldering iron, but I also installed links, a real help for less experienced, shorter riders.
I'll admit: I basically hated my first KLR, though it had some good points, and ended up selling it to buy a KL250 Super Sherpa to cruise around Australia on. After a few years of riding tens of thousands of miles across several continents on various bikes, I made a last-minute purchase of another KLR (a 2009), also sight-unseen, and in another State. The day after a friend told me he'd sell me his KLR with a lower seat, I was on a plane from Seattle to Montana to start my next big ride. With a great deal more off-road riding experience, confidence and skill, the KLR and I became great friends, and rode 6,000 miles across the States and Canada together, on and off-road.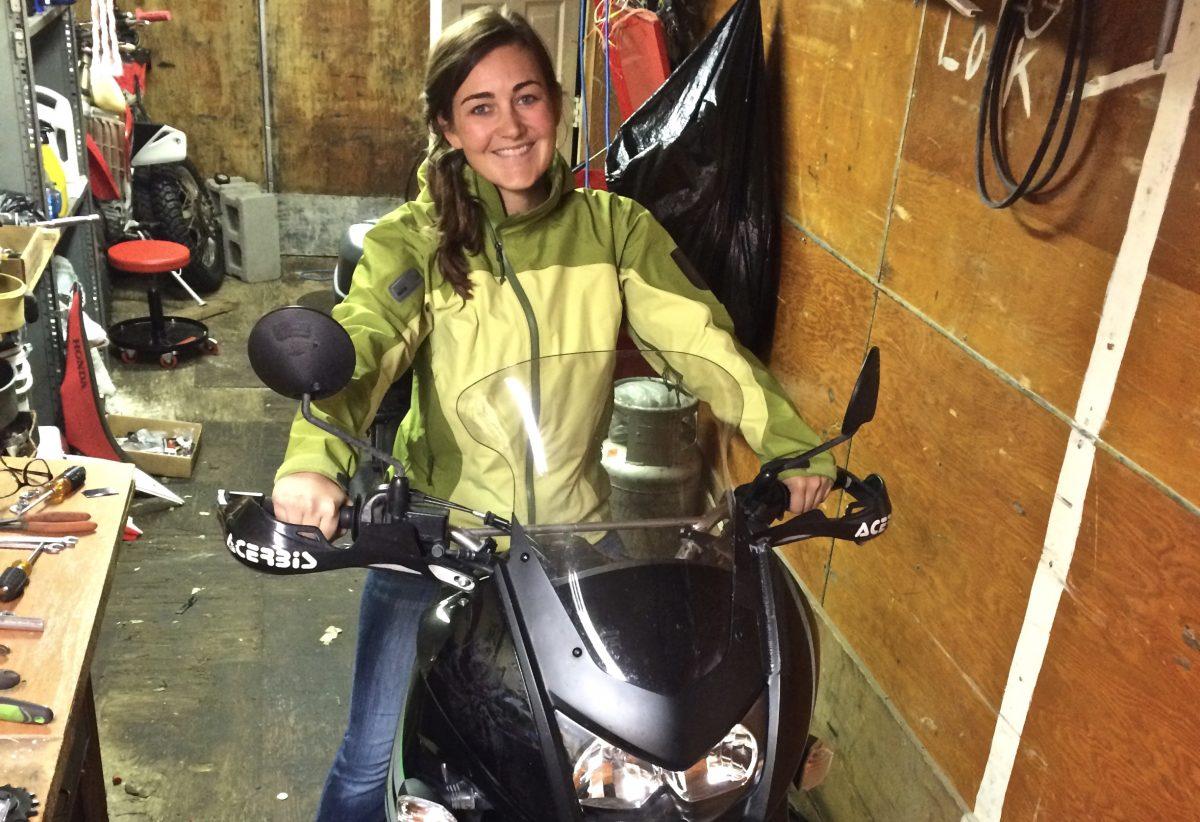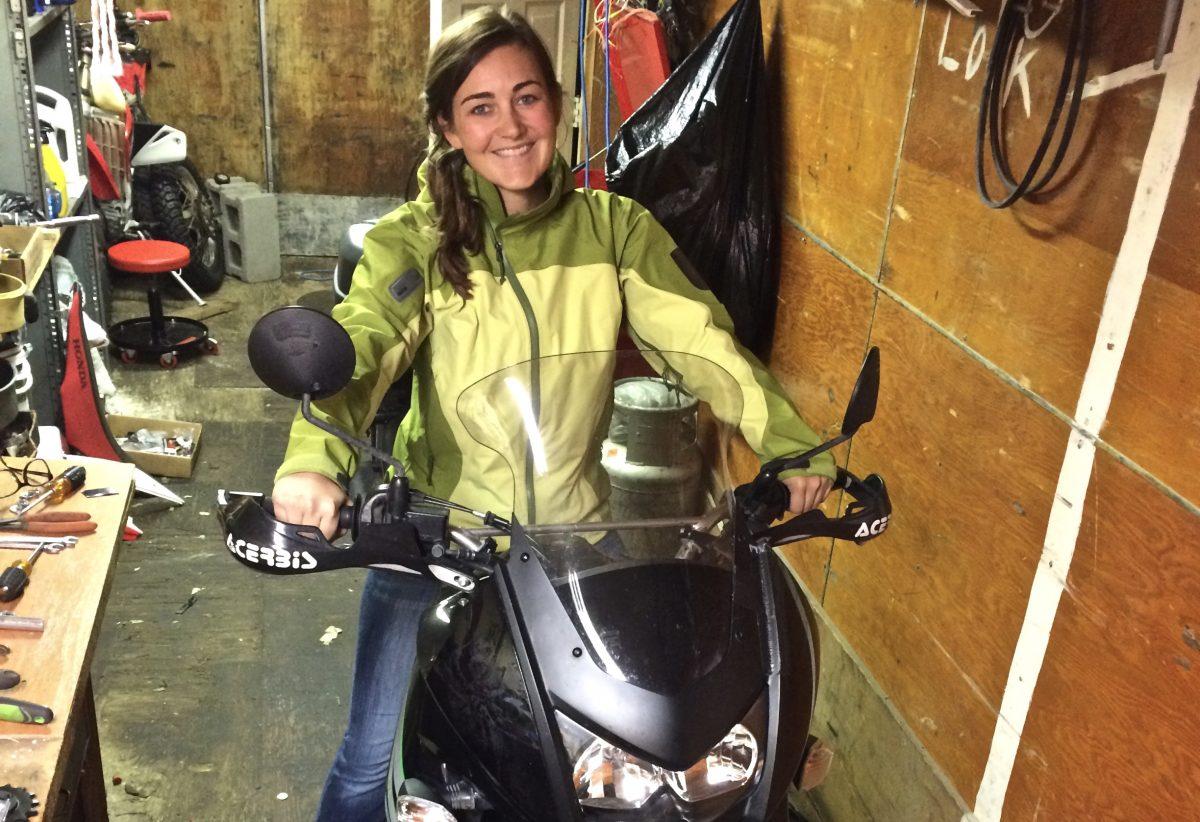 Benefits of the KLR650
In the words of that Montana friend, Luke Moxness, an avid KLR rider, "What I love about the KLR is its versatility. The KLR can go off-roading, go down gravel roads, putt around town, and go down the interstate – all in one day. Sure, other bikes do one of those things better, but overall the KLR is a simple bike that most people can enjoy doing a variety of things on".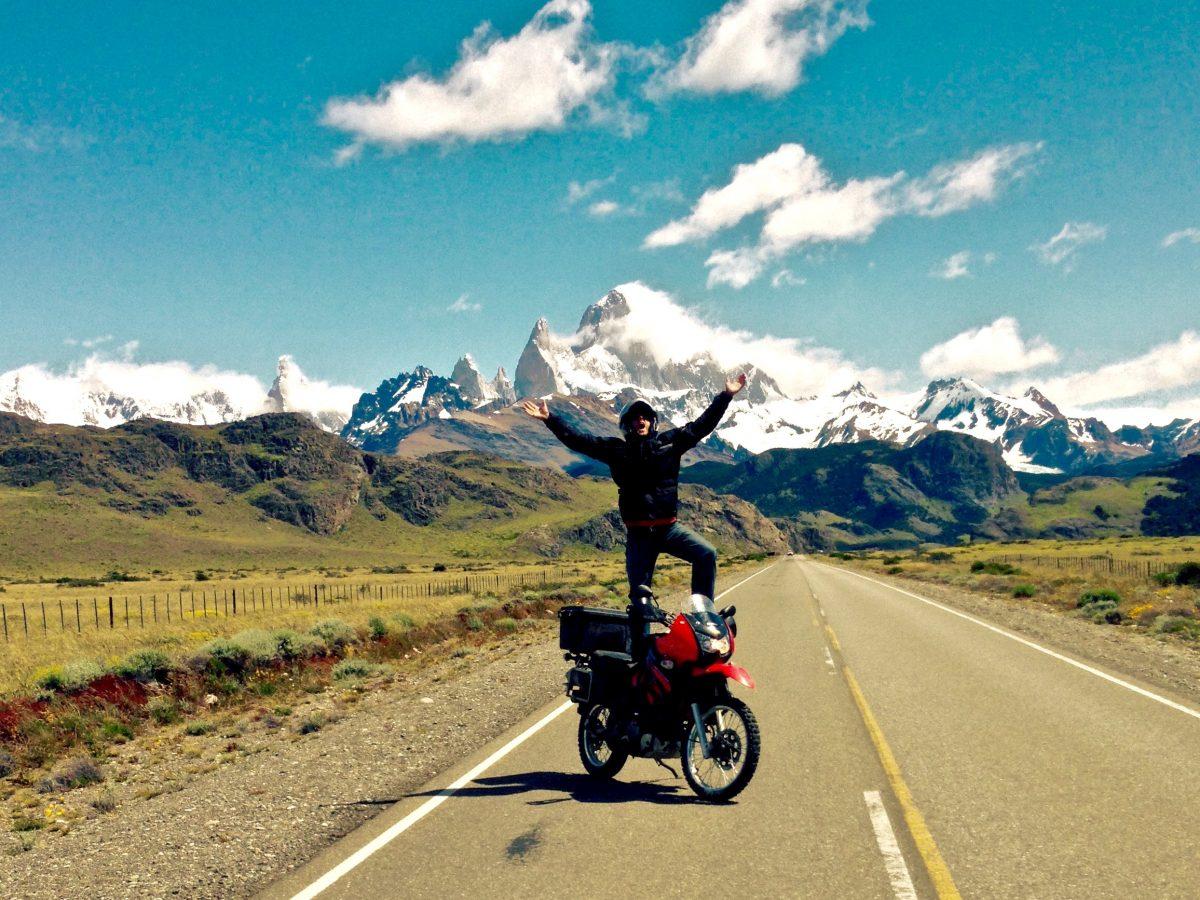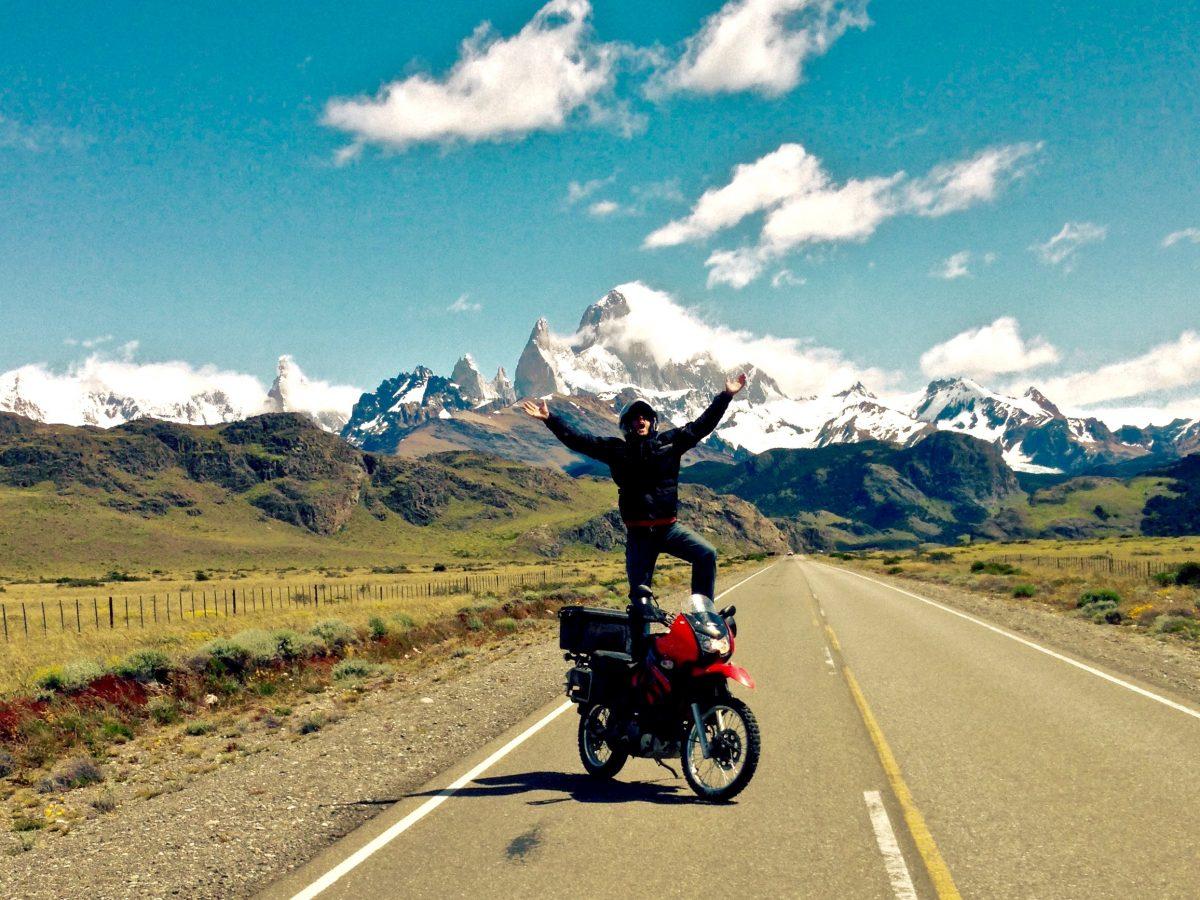 And Luke, a motorcycling globe-trotter, has experience to back up his words…
"Between my five KLRs I've ridden 93,000 miles in 49 states and 17 countries. In Bolivia I rode to 18,880 feet elevation in the Andes without needing to modify anything significantly. It would sit there and idle! I rode 1,040 miles from Arizona to Kansas once in a single day, and truly enjoyed riding it. I've done rough OHV trails in the Bighorn Mountains (which it didn't do very well, admittedly) to cruising at 80 mph down the interstate all day, to a 21,491 mile road trip across North America. The KLR just does it all. Not fast or with a lot of style, but it gets the job done."
I learned a great deal about the KLR under Luke's tutelage, and grew to love it for a variety of reasons: It has incredible bang for the buck. Brand new models are around $6,600USD, new last-year's models much less, and good used ones can be easily found for around $3,500; much cheaper than KTMs and BMWs. Parts are also easy to come across, and the bikes themselves are pretty reliable work horses.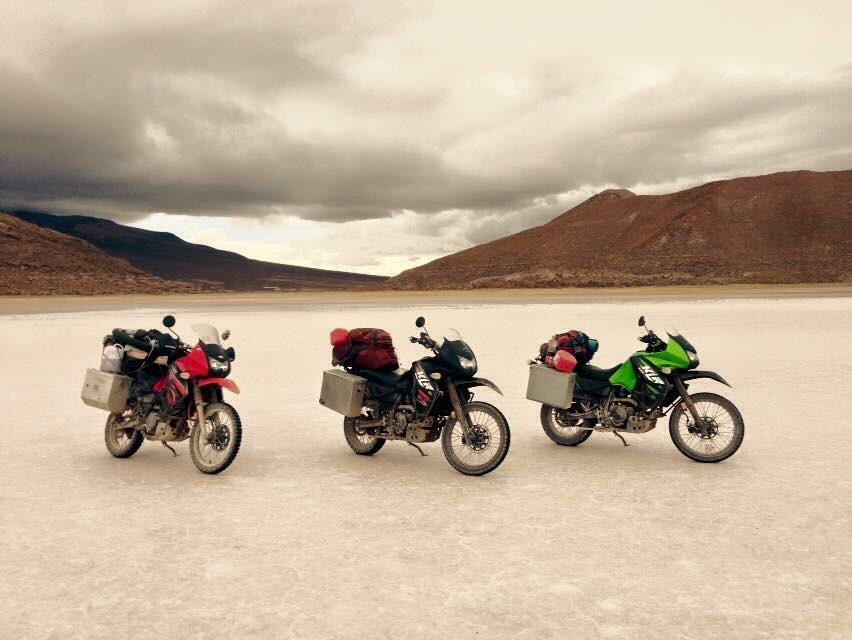 Michelle Lamphere rode her KLR across the Americas and offers another female's perspective of the mighty KLR.
"Many people I know have paid 2-3 times as much for their bikes and I've watched them spend hundreds or thousands of dollars keeping them on the road. My KLR has been amazing in that she has taken some abuse from me, covered some pretty rugged mountain dirt roads, rubbed her belly on hundreds of topes (if you've ever been south of the border you'll know what that means!), been thrown around, been dropped and dumped, been fed shitty gas and a Molotov cocktail of oils, racked up over 50,000 miles in 2 years riding across the Americas, and kept on ticking the entire way. Someone once told me that the KLR isn't great at anything in particular, but that it's good at everything, and I find that to be the perfect way to sum it up. I would highly recommend it to any new rider who plans on doing a mix of riding, because of the reasonable price, ease of maintenance, tolerance of abuse and other traits. I'd buy one again in a minute, if I didn't already own one. Having said all that, I'm also moving toward a lighter, smaller bike for future extended trips, as I'm trying to lighten up my entire gear system for even more off-road riding than I did with the KLR."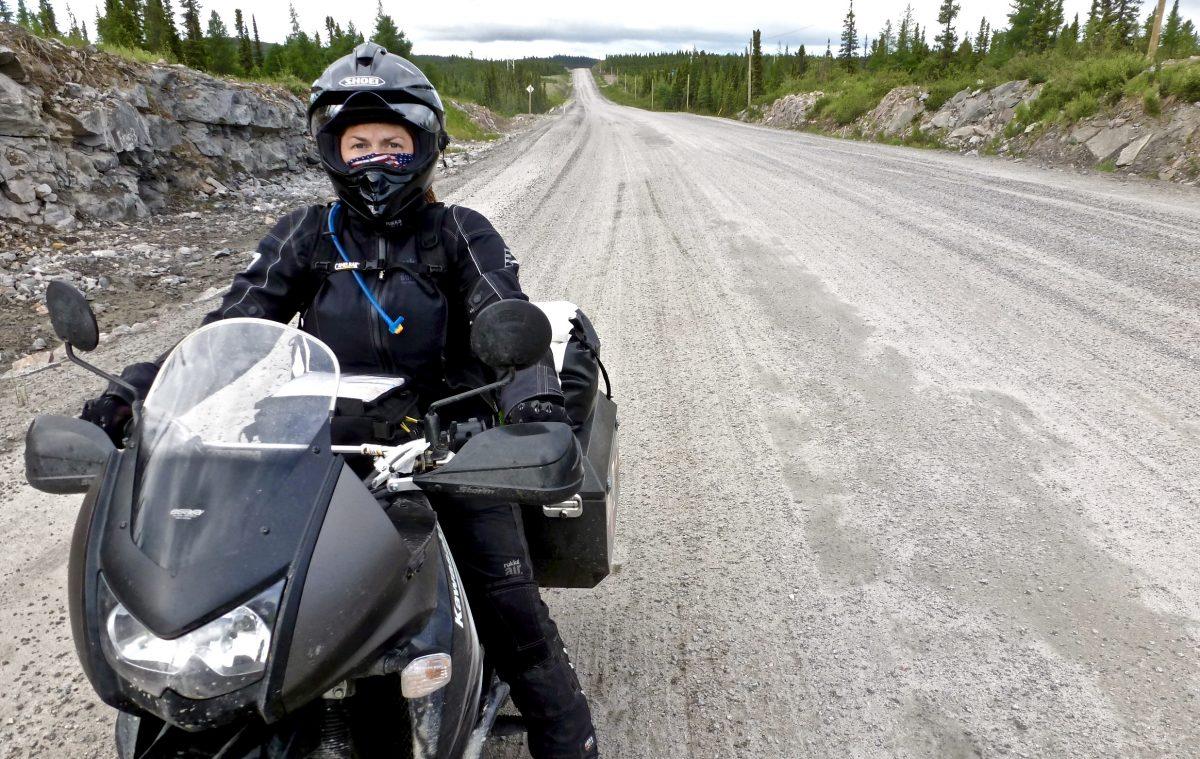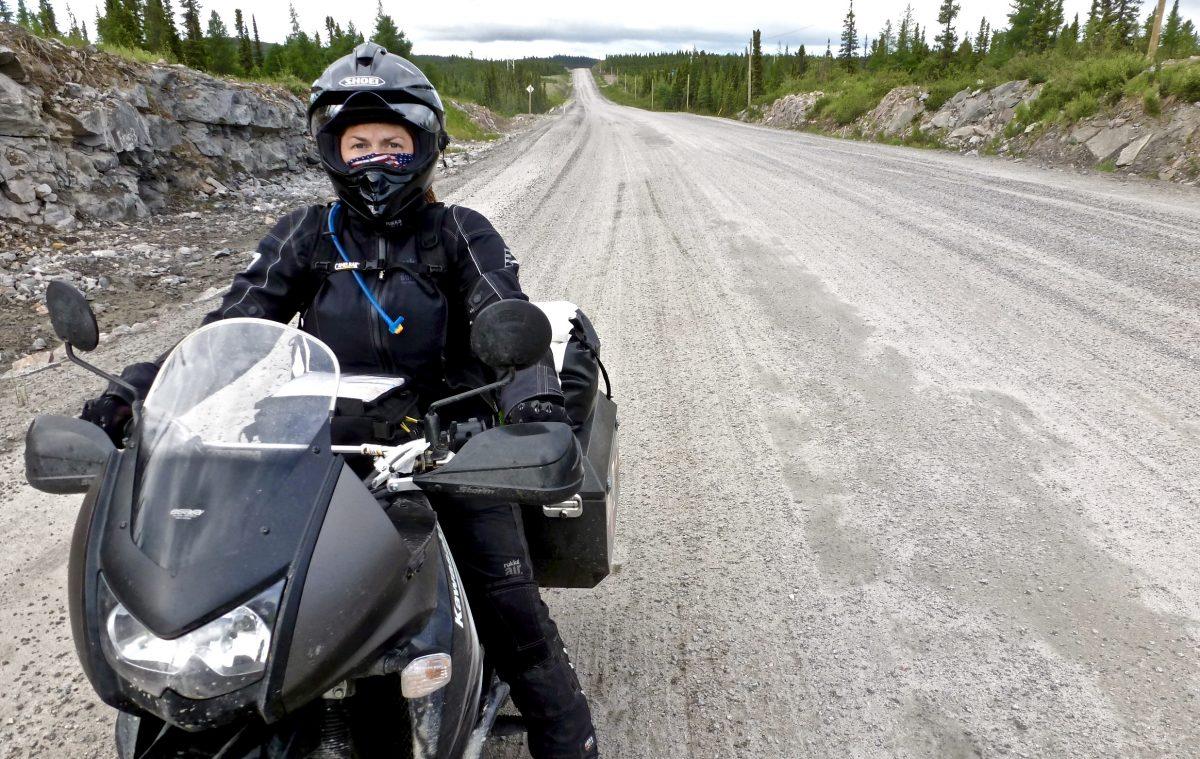 Now, some of you might be muttering, "KTMs/BMWs/Africa Twins/insert more expensive bike here are far superior!", but it's just not fair to compare the KLR650 to some of its much fancier dual-sport cousins, because they're in wildly different price classes. When it comes down to it, most KLR owners are looking for a cheap, simple, reliable motorcycle. And I must say, the KLR really has that market down-pat.
The selection of aftermarket parts for the KLR is also excellent, which is one big reason people love them. For shorter riders looking for a cheaper bike that still has some power for a big adventure, just swap out the seat for a lower one, throw on some lowering links, heated grips (if you're a chilly person like me), some cheap panniers and whatever else you think you must have, and you're pretty much ready to ride the world on a budget.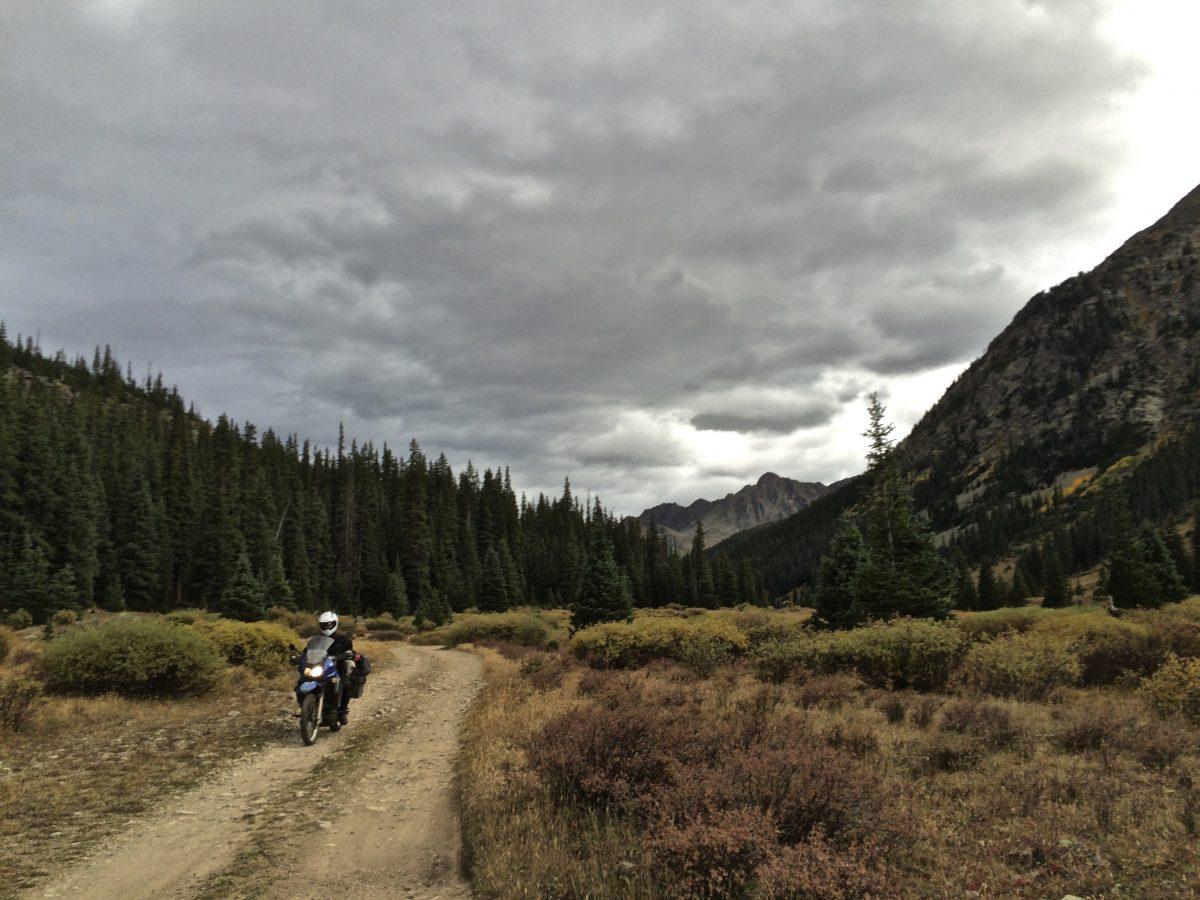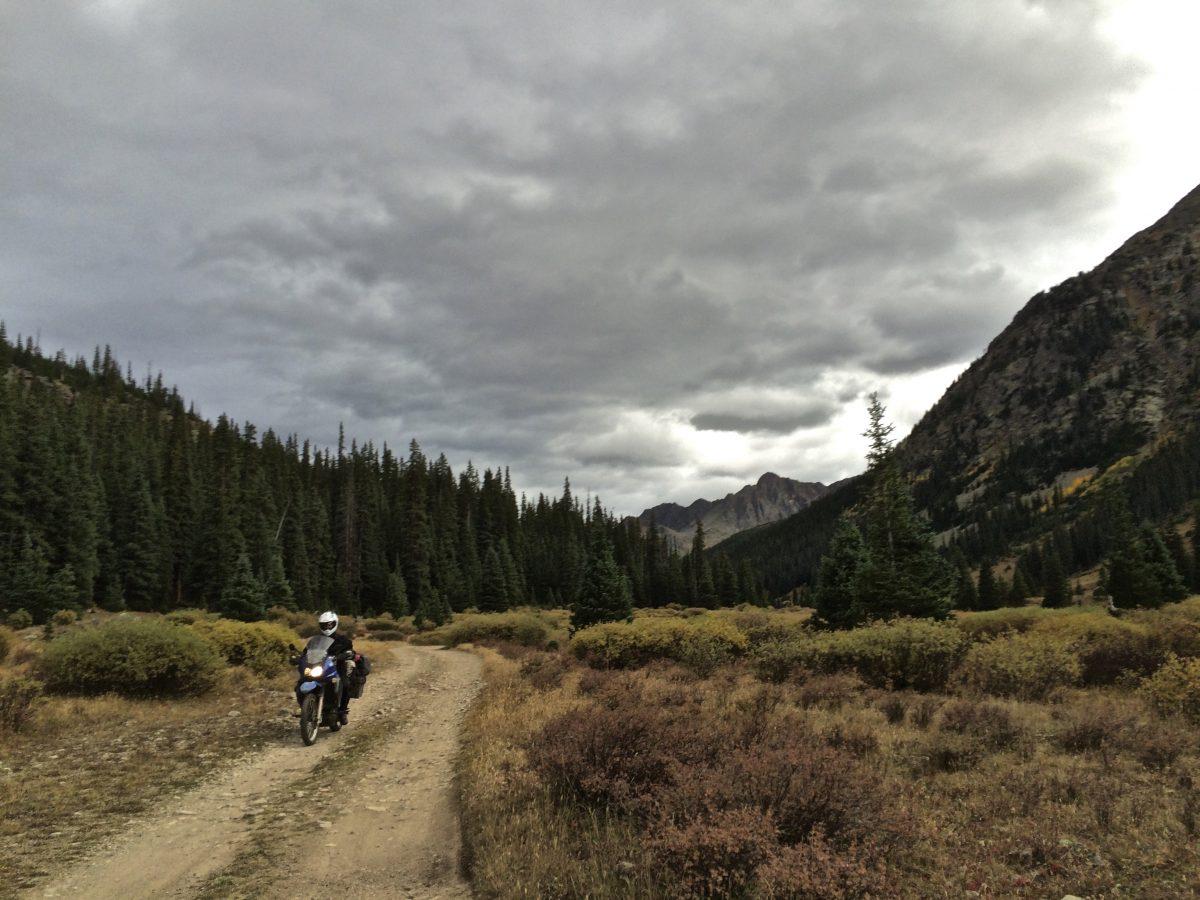 That said, the one major issue I still have with the KLR is that it still feels really top heavy, which is the only reason I would hesitate to buy a third one. Now that I've discovered the DR650, I'm not sure I'd go back to the KLR, unless I was back on a tighter budget since used DRs seem to hold their value a bit better than used KLRs (which, let's be honest, is pretty likely with my nomadic, frugal lifestyle).
Pros and Cons of the Kawasaki KLR650, according to world adventure-rider and KLR aficionado, Luke Moxness
Pros: 
Cheap! Killer deals on brand new ones from the previous year abound, and great used bikes are plentiful.

Reliable!

Common, easy to find new/used models

Great aftermarket parts selection and availability

Simple design and easy to work on

You can fix a lot of issues in the field, especially with its lack of fancy electronics

Can be ridden over a variety of terrain: dirt, mud, pavement, gravel, though not great in sand

Much lighter than big 1200s, and easier to pick up when dropped, with proper techniques

Decent wind protection with a fairly large stock windscreen, though some prefer to upgrade to a larger one

Good low-end torque, which is good for off-roading

Not a ton of power, which is good for less-experienced riders
Cons:
Outdated carburetor (as opposed to fuel injection), is a con for some people, as the tech hasn't been changed in decades. It also makes it a less fuel-efficient machine, compared to other bikes

No cruise control, or the other fancy gadgets many BMW owners appreciate

Without a lot of power, it does get sluggish on the highway, especially in wind

Notorious issues with the Doohickey 

Brakes are a little on the small side

Not enough ground clearance for serious off-roading, especially with lowering links

Only has 5 speeds, not 6

Elisa says: Feels top-heady, especially for shorter riders

Michelle Lamphere is now leaning towards a lighter bike, for more serious off-roading
In short: If you're looking for a cheap and reliable bike that still has some guts (but not too many guts), and you know you want something over 500cc, the KLR is definitely a great choice. That said, I'd hesitate to recommend it to new riders under 5'6 with shorty-legs like mine, because it definitely feels like a big unwieldy slug at times. If you're already pretty confident in your skills, the KLR might be the right bike for you. And all that said, a good off-road riding school like Dusty's West 38 Moto, might just give you all the skills you need to be a competent KLR rider, short-legs and all.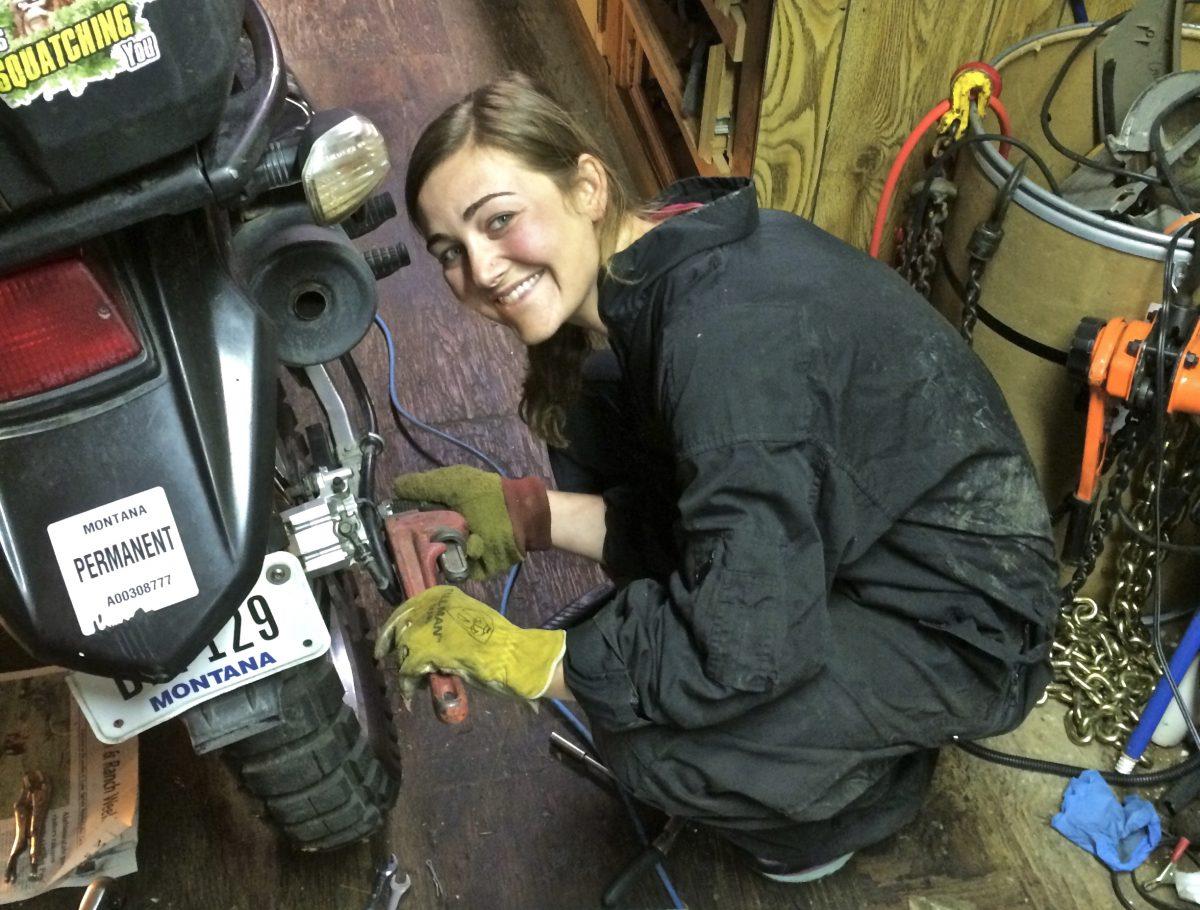 If you have experiences (good or bad) with the KLR, we'd love to hear your thoughts, below! Have fun, and ride on.
At the time of writing, Elisa Wirkala had ridden 50,000+ miles across four and a half continents with her fleet of ten different motorcycles ranging in size from the mighty Honda CGL125 to her newest bike, a Suzuki DR650. Read more about her adventures at Travelbugblues.com, Youtube, or on Facebook.
A big thanks to friend and KLR expert, Luke Moxness, for his extensive knowledge and great photos.
Thanks to Michelle Lamphere for her thoughts, and to Brian Clarke for photos of her on her KLR.