Trans Euro Trail Women: are there any, and if so, where are they hiding?
Martina Steiner, a badass adventuress and software project manager from Austria, is hitting the Trans Euro Trail as we speak. She's currently traversing the trails in France and Spain on her Yamaha XT660, accompanied by her partner Mario on an XT600.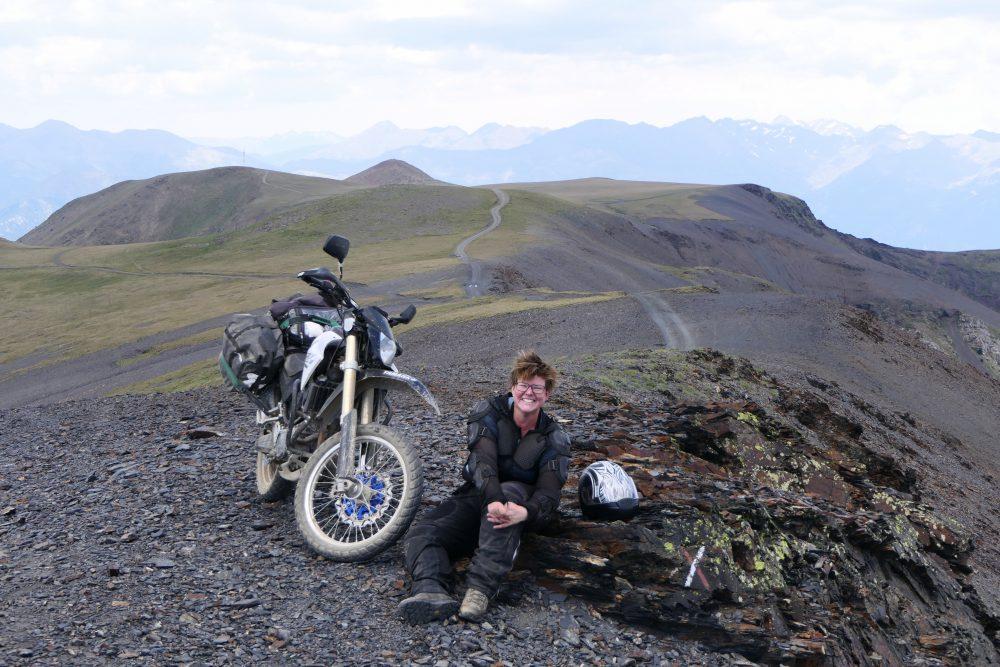 According to Martina, the TET is an amazing discovery: "we don't really have any legal off-road riding in Austria, so it's really great to be able to travel next door and enjoy the trails. I first heard about the TET from Mario, and I just loved the idea of it: while I adore motorcycle travel, I'm not too keen on all the preparation and organization that goes with it – the bike shipping, the flights, and so on. Trans Euro Trail, on the other hand, it's right here. Wherever we go, we're never too far from home", – Martina explains. "It can be a weekend ride, it can take six months, it can be whatever you want".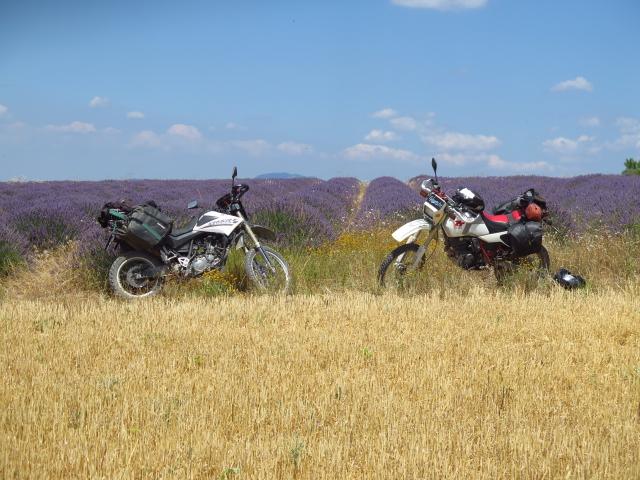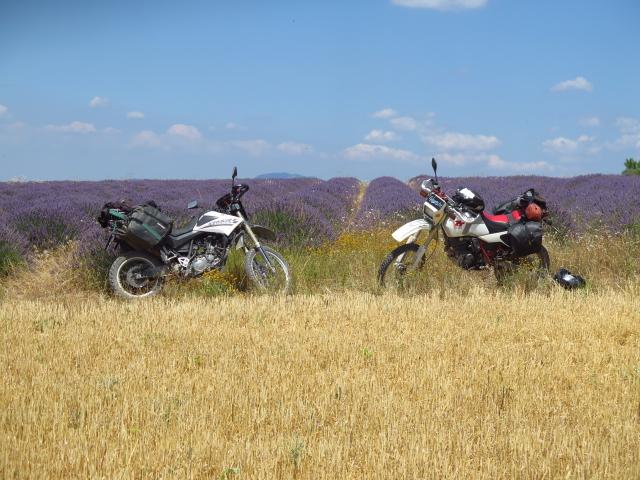 Getting Off the Road
Martina first started riding some eight years ago, but she only took up off-road riding after her motorcycle trips to India and South America, where gravel and dirt is unavoidable. After returning from the South America trip, Martina went to get some off-road training – and never looked back.
"I now ride off road as much as I can. Mario and I have already ridden the TET in Albania, Slovenia, Italy, France, and Spain, and it's always a great ride. As an example, today was fantastic because we were riding in the mountains at high altitude, the track was just the right kind of challenging, the views were stunning. The French-Italian border was amazing – high in the mountains with incredible views. I really love that the tracks are always a little challenging, but not extremely difficult. For me, the TET is just right –awesome riding, combined stunning sceneries", – Martina says.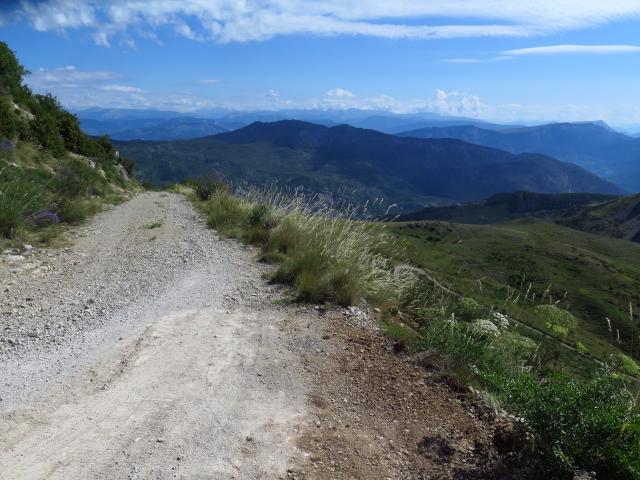 Accroding to her, the trails are normally quiet – yet another bonus to escape the hustle and bustle of European roads. "We haven't really met any other riders on the TET actually doing the TET, only their own off road sections. Riders mostly get pretty intrigued about it. I was surprised that there weren't more people on the trail itself, the TET is really quiet and peaceful", – she adds.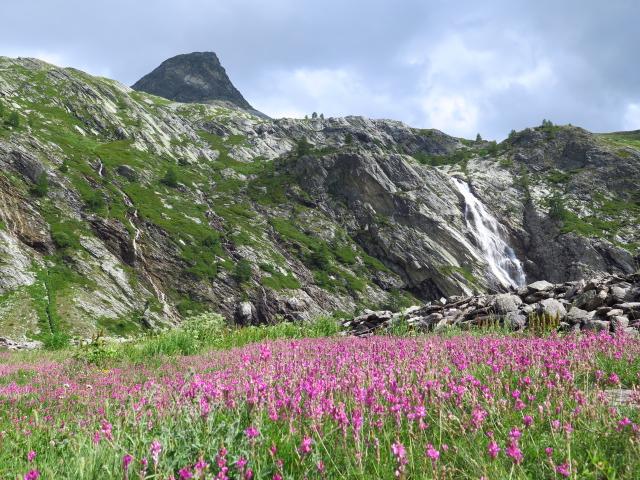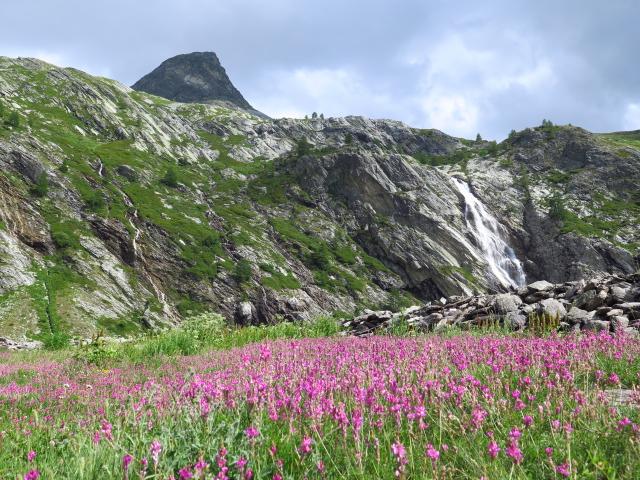 Women Riders
Martina admits she hasn't met any other female TET riders yet.
"There aren't that many women riders in general, at a guess, there's maybe  10% of us out there? I don't quite know why. Maybe it's a little more difficult to find the right bike if you're shorter, as some bikes are quite tall, especially off-road ones. Although it also may be a perception issue: women are constantly told "to be careful", whereas men are encouraged to take up motorcycling.
To me, it looks like a lot of women lack training, lack good riding techniques. I'm very aware of my own training and what I've learned. It seems that a lot of guys stick their girlfriends or wives on bikes and expect them to just know how to ride. I think more training would be really huge!", – Martina says. For her, the Zen and the Art of Motorcycle Riding was a revolutionary book. "I learned so much from it, and I realized how important training is!".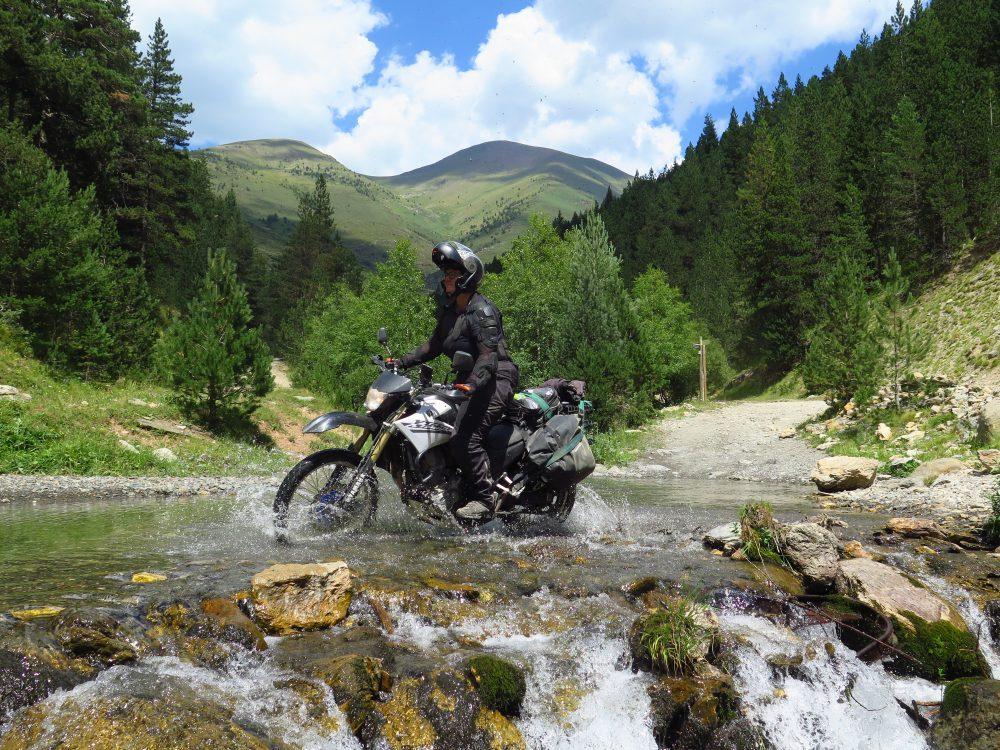 Martina believes that more training, a better atmosphere and more attention to women in dealerships, more motorcycle ergonomics options and more role models are key to increasing the numbers of women riders.
"I would love to see more women on the trails!", – she adds, before taking off to ride the Italian trails.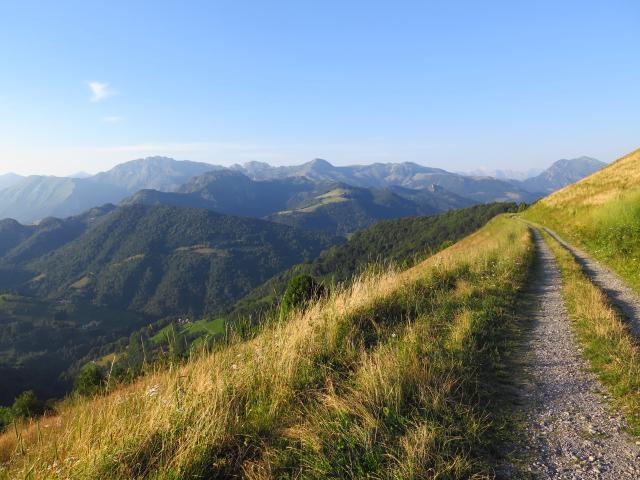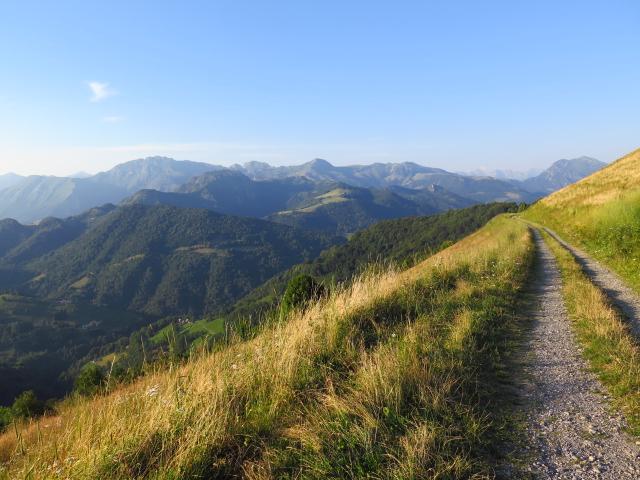 Are you a woman on the TET? We'd love to hear from you! Leave a comment, and we'll get in touch, or email us at: womenadvriders@gmail.com