Suzie Bostock and her boyfriend Kevin left Bristol, England, in search for an adventure.
As they're making their way across South America on two Suzuki DR650's, we sat down for a chat with Suzie.
Suzie, where are you right now?
We are now in Lima, Peru, getting my bike some TLC. Normally we try to stay away from the big cities as we like the road less traveled and tend to stick to the more remote non asphalt tracks however needs must, and getting the bike sorted properly is my priority.
You guys switched from sports bikes to dual sport. How does that feel? How are you doing off road?
Yes we did! I had a Honda CBR1000RR (Fireblade) and Kelvin had a Suzuki GSX-R 750. We did use them to travel in Europe on two week holidays, however when I was introduced to off-road I really enjoyed it, and I always had a huge grin on my face, plus the riding position was much more comfortable.
We then decided to switch to bikes which would allow us to explore more, not cost so much to upkeep (well at least in some ways) and that we weren't worried about dropping or scratching. Also, selling those bikes helped fund our trip as our replacements, two Suzuki DR650's, are both 21 years old and cost a fraction of the price of the sports bikes.
I have to say, I am slowly getting more confident at riding off-road. I still don't like sand and thick mud, but I'm getting there slowly, and I had a good go at tackling some sand while following the first few stages of the Dakar this year. It's definitely more fun than riding on the tarmac all the time and every off-road route we do presents me with some kind of challenge, which is good. It's very different riding a heavily loaded DR650 to a little Honda CRF230F, which I had at home, but you get used to it. I wouldn't go back to my sports bike now if I had the choice.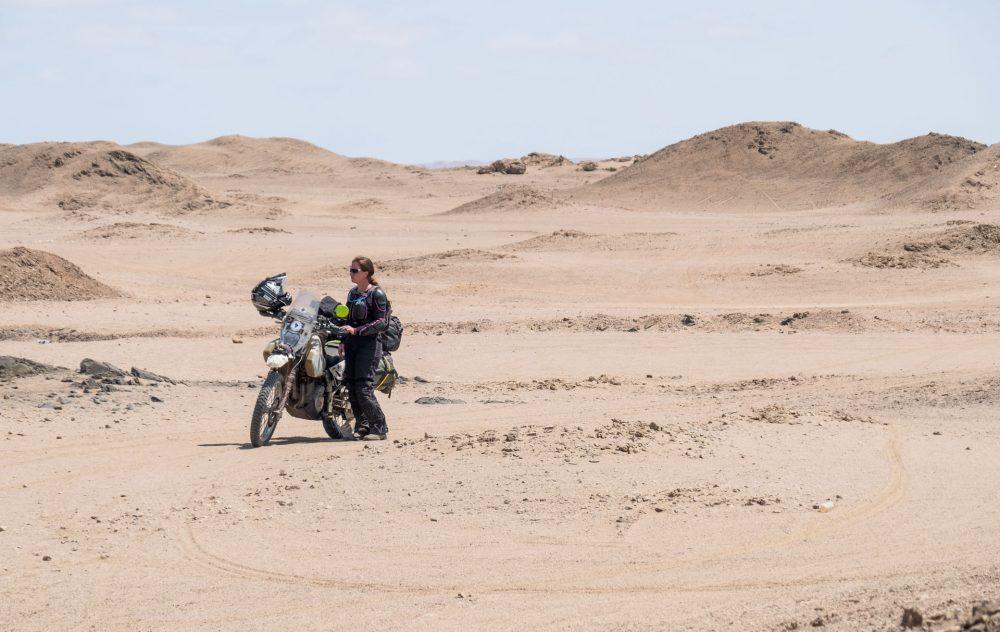 Is going on a two-year motorcycle trip something you always wanted to do, or was it a spontaneous decision?
Kelvin and I met and went on our first trip abroad on a motorcycle in 2012, and we went once a year after that into Western Europe as it was easily accessible for us. Kelvin got me to try off-roading on his old two-stroke KDX125 in 2015/2016 and a little before this we started talking about a bigger 'adventure' trip and taking a chunk of time out of our 'normal' lives. We wanted to be able to really explore places but didn't know where we wanted to go yet. We then went to the Adventure Travel Show in London in January 2016 and attended Lois Pryce and Austin Vince's seminar on adventure motorcycle travel and there we decided to start our travels in South America. It started out as a one year trip but we recently extended our career breaks to two years as we wanted to travel more. The plan is to then go home, work, save, and travel more…maybe South Africa and East Africa as my step sister lives in Kenya, so it would be great to get up to there to visit on the bikes, and we've made some great friends Michnus and Elsebie Olivier who come from South Africa, and they've really inspired us to travel there and lots of the surrounding countries.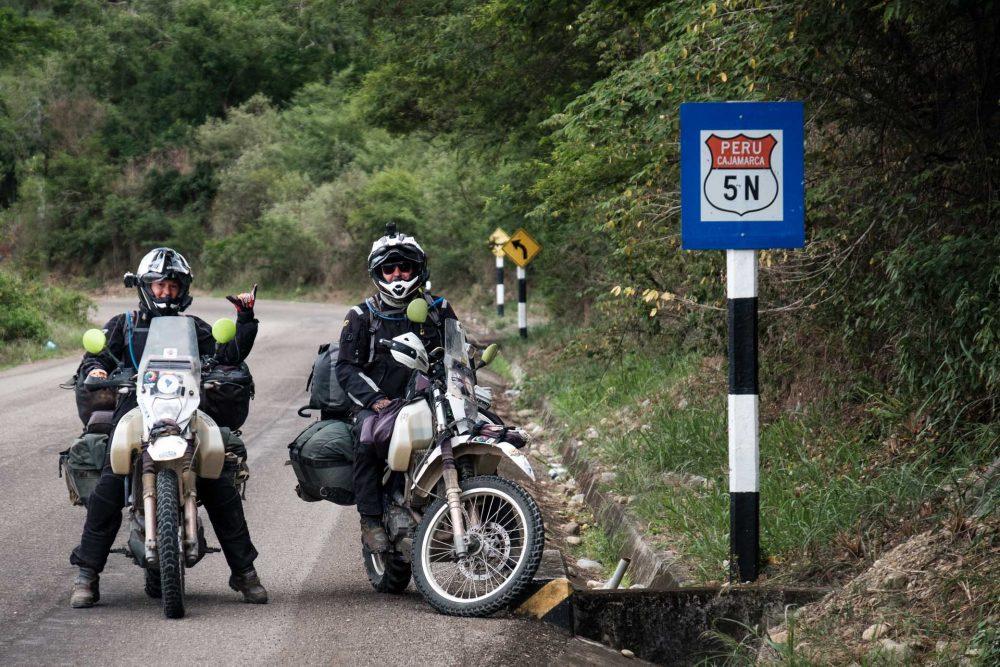 Where and when did you start your trip? How are you feeling about it now?
We started in Bogota, Colombia. We got our bikes sent by air freight with a company called Motofreight in London, UK, so it was quick and easy. At the very start we did think we would travel from Canada to South America, however for various reasons we had to change our plans, and Colombia seemed like a great place to start, and I have to say it's our favorite all round country so far, and we never felt unsafe, despite riding a lot of back roads and going all over the country.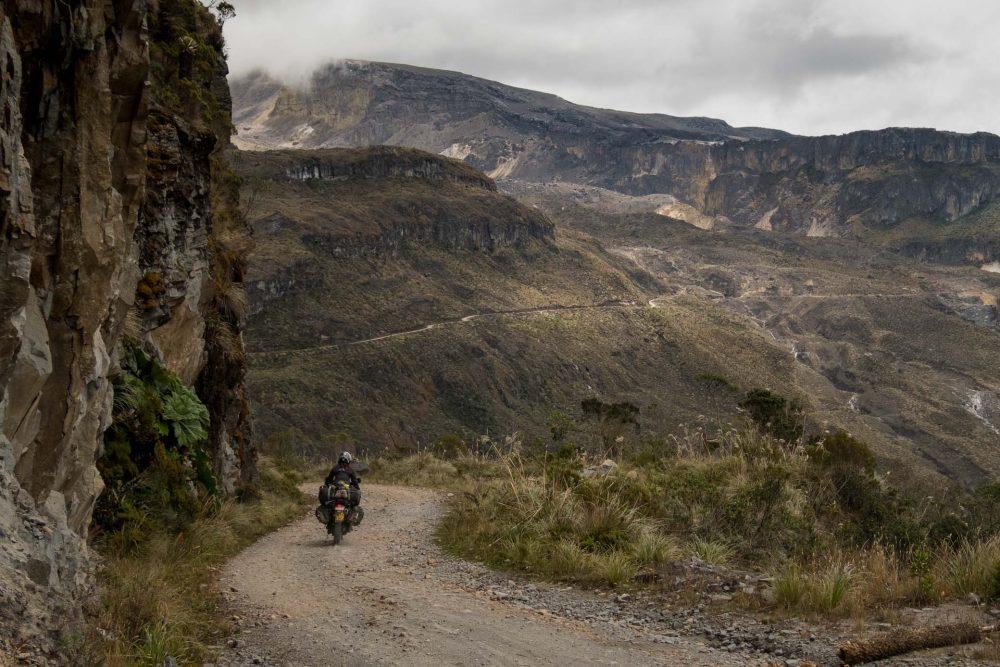 What has been the biggest challenge so far?
That's a hard question. I don't know however I would say riding a loaded bike off-road can be a challenge for me at times. On this trip so far I have ridden a lot of new terrain like sand and longer or deeper river crossings, and sometimes my head gets in the way and I just stop. Then the more I think about the challenge ahead the more I doubt my ability to do it. Often I know all the theory but my head still says "NO"! Fortunately, I am willing to try quite a lot, and I have got into the habit of talking myself around after a couple of minutes, plus my skills are improving with practice, so it's not as bad as in the beginning.
The most challenging route I have done so far was in Peru riding across from the mountains to the coast with Kelvin and our South African friends. We got to an off-road route, which was great and then suddenly it turned into a descent of over 3000m, all of which was tight, one-lane switch-backs, loose gravel and sand, with very steep drops which would be fatal if you went over the edge. It just went on and on and on. Needless to say we took a few breaks and I was very cautious, but I made it. I only laid the bike down twice and that was because I took the safer line (away from the edge of the cliff), which meant I had to go through deep gravel from mini landslides and lost it. If I'd gone over to the edge I would have missed the gravel but I didn't really want to be right on the edge at that time.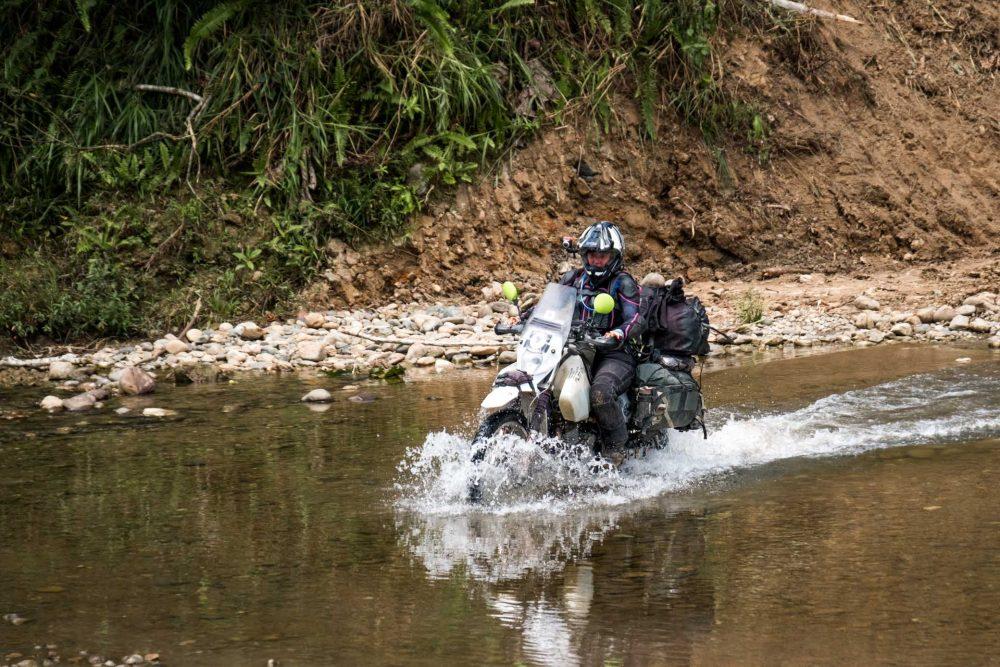 Have you met many women adventure riders on your trip?
Yes, I have met a few, and two who ride pillion, although there's definitely more male adventure riders. I haven't met any solo women adventure riders yet as most travel with their partner/husband, like I do. For me, I think having someone else to travel with, share the adventure with and help each other out when needed is a really good thing.
In terms of those women adventure riders I have met who ride their own bikes, the DR650 seems to be a popular choice (50% of those I've met), otherwise a 650 or 800 BMW seems to be a popular choice. Personally, I would still choose the DR650 if I did it all over again, just maybe a slightly more reliable one!
In terms of women and riding, what would you like to see more of?
I don't know, there's a lot more information now for and from women adventure riders and I think that's great, so to continue that is probably the most useful and inspiring thing. Specific chat forums can also be a good thing.
It would be great if there was a bit more choice of kit out there for women adventure riders, as the choices are very limited compared to men's kit, especially when it comes to riding suits and body armor!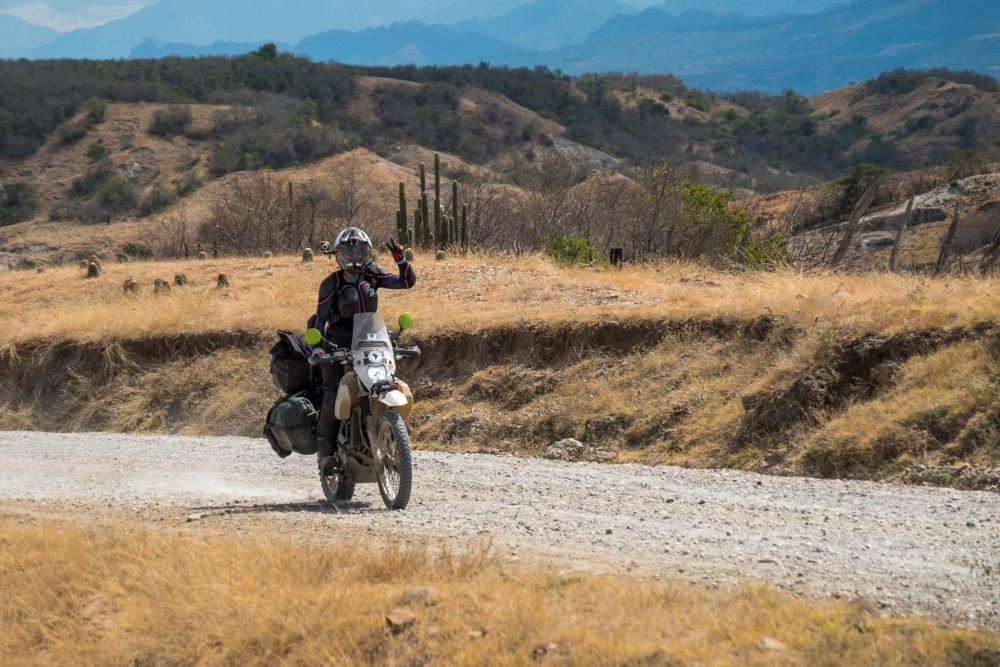 Photos: Michnus Olivier
Follow Suzie and Kelvin: AvVida Blog