One woman's quest for a motorcycle jacket across the Americas
For decades, female riders around the planet have voiced their frustration that no suitable gear for women is available and that they have to put up with ill-fitting clothes designed for their male counterparts. And now, where are we standing today? The industry is changing, and finally, a sigh of relief is felt throughout the community. If you look online, we never had so many choices regarding riding gear made to fit the female body.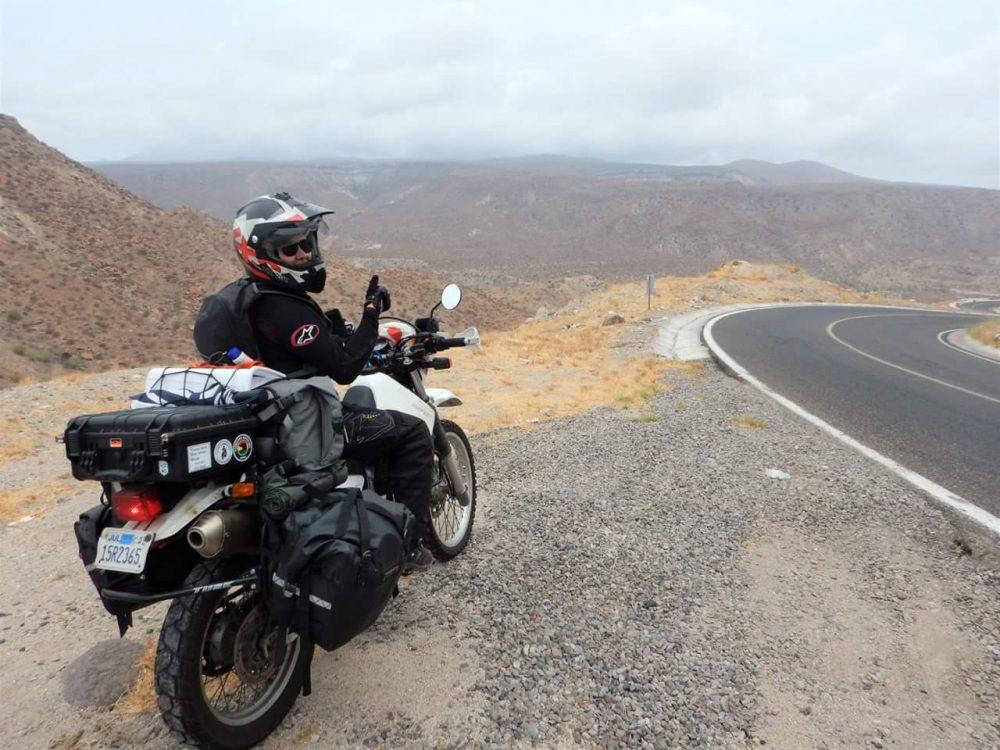 So how come that I, a woman in her best years with fairly average physical proportions and willing to splash some cash, am now riding across the Americas with nothing more than a protector shirt and a recreational rain jacket instead of a motorcycle jacket?
It all started when I had to finally admit that my old motorcycle jacket had had it after being my loyal travel companion for some years. I had six weeks before leaving Europe and starting my trip in California. That surely should be plenty of time to find something suitable. Well, it turned out it wasn't.
None of the local shops stocked ADV gear for women; to their defence, there was a good choice for road gear available, but nothing that would equip me adequately for my upcoming adventure. I was left with ordering apparel online, which we all know is not easy. I placed an order for a motorcycle jacket and pants in two sizes, first in Germany and then from a different manufacturer in Italy. Unfortunately, both times the gear didn't fit me. All of this took time and my departure date was nearly upon me. But why worry: in a few days, I would set off to America, the motherland of adventure riding with plenty of brands to choose from. Or so I thought.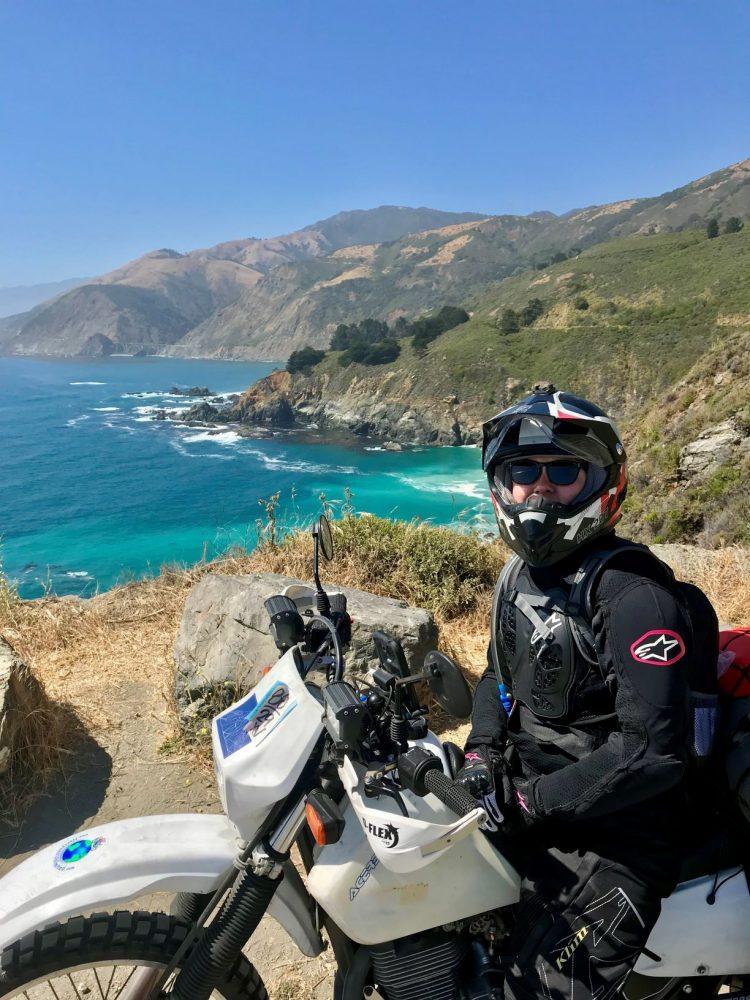 It turned out that the States, or more precisely, California wasn't the woman adventure rider retail paradise I imagined. My desperate odyssey to find a motorcycle jacket for my trip began: I discovered that none of the major stores in either LA or San Francisco had much women's gear in stock. I also dropped in to some smaller retailers along the way. I even prowled Craigslist and Facebook for second-hand stuff. Everywhere we arrived, I checked Google for shopping options. And every time a very attentive shop assistant was asked about women's ADV gear, they pointed out politely that they could order me anything desired within a few days.
That startled me. Isn't the point of a retail store that you can go in, touch things, try them on and if they are to your liking buy them on the spot? Money and goods exchange owners. Right? Why would anybody go into a store to order things that can also be ordered very comfortably from the couch at home? Where is the advantage?
My partner Pete never had that problem, however. He needed a few things and it was literally in and out for him with full shopping bags and a big smile on his face. Which was only wiped away when he saw my very real struggle to get gear. And at that point I wasn't even choosy. I got more and more desperate during my hunt: I would have bought any jacket that fitted and would meet at least some of my requirements.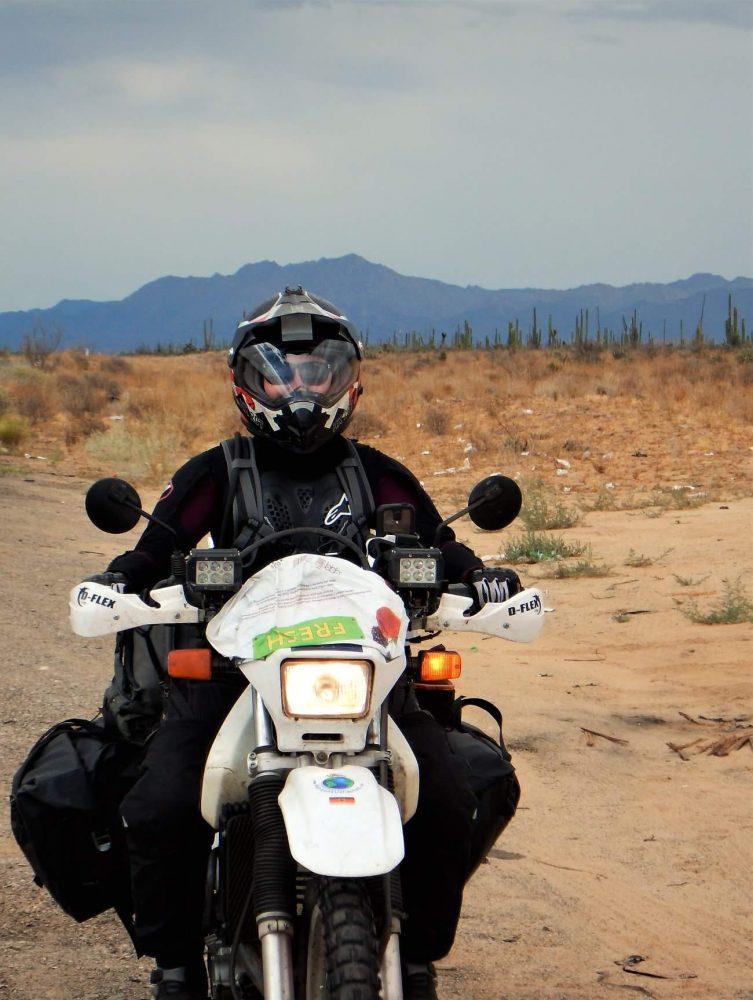 Sure, I am not local, and maybe missed that one store that has it all for the female riders' needs. So I turned to Facebook: where can you buy a suitable jacket in the area, I asked? But besides a few suggestions that I had already tried, everybody said the best is to order online. How is that the best? You can't try the products on, you have to wait and on top of that, you will have to spend more money on returns and often on shipping as well. Plus, wait even longer to see your funds being refunded back into your account if the items are returned.
So where are we standing today? Yes, choices are available, but why haven't the retailers jumped on them yet? Is it too great of a risk to stock women's gear? Can't they find safe solutions? For example, why not stock only every second size in a model so the female shopper can at least have a look at the products and get a better feeling for the sizing as well, and then order the respective size through the shop?
I am sure every woman rider is tired of complaining. Why does it have to be so difficult? However, as long as you can't walk into a shop and find a good selection to try on, we should complain. Give the retailers feedback. Don't accept lame apologies and explanations why the women's section of their shop only is the size of a hotel closet. If they want your money, they should stock what is relevant to you.
Me, I haven't given up yet, but we are in Mexico now, which makes my endeavour even harder. My next attempt will be a shop in Mexico City in a few weeks, which might have the right size for me in the model from the Italian manufacturer. So fingers crossed!
However, I also try to make my peace with the situation to enjoy my trip. A lot of things on long-haul travels are a matter of improvisation, and if I find no other way, I will have to live with my protector shirt and rain jacket. Who knows: I might become the first female rider who crosses Central America without a motorcycle jacket!
Words: Franziska Jenetzky
Images: Peter Domhill
Are you struggling to find fitting gear? Let us know in the comments below!