BY EGLE GERULAITYTE
Women's motorcycle gear is a hot topic all around: not enough options, pink colors, tiny pockets, questionable function and protection.
The complaints are endless – and most of the time, justified.
But some companies are finally listening: after offering the Altitude suit, a universal jacket and pant combo for female adventure riders, Klim has recently introduced Artemis – the ultimate ADV gear for women. Created by a female designer, featuring multiple vents, five functional outer pockets, two inner pockets, D30 armor, GoreTex shell and the best protective fabrics available, the Artemis is easily at the top of the best women's motorcycle gear available. Oh, and did I mention booby vents?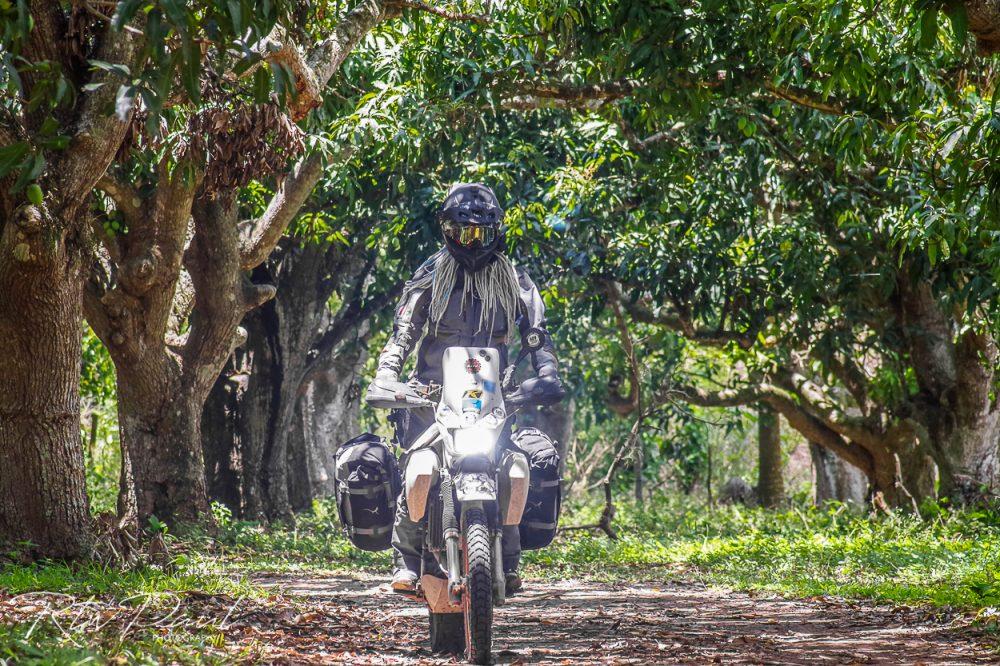 Mexico in the Altitude
Before the Artemis was conceived, I was a happy Klim Altitude wearer. Riding around 50/50 on and off the road, I needed something simple but functional, lightweight but durable, waterproof, and comfortable. Altitude offered all that plus more – a clean, feminine design, inconspicuous black colors and protection I could trust.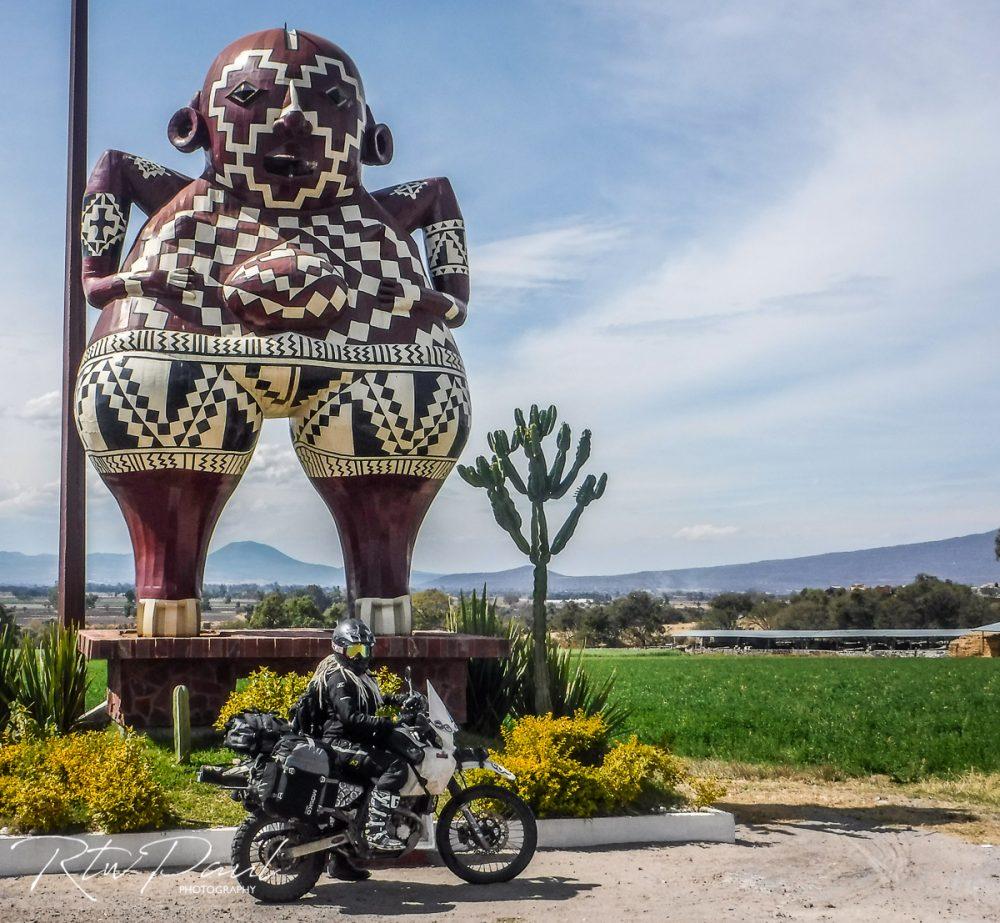 I spent six months pretty much living in the Altitude jacket: slowly traversing Mexico, my partner Paul and I explored the smaller back country roads and off-road tracks, meandering through Mexico's Copper Canyon and the Sierra de Catorce mountains. I'd had a few slow-speed offs that failed to leave so much as a scuff mark on the Altitude, and I'd been caught out in torrential rains but remained bone-dry thanks to the GoreTex.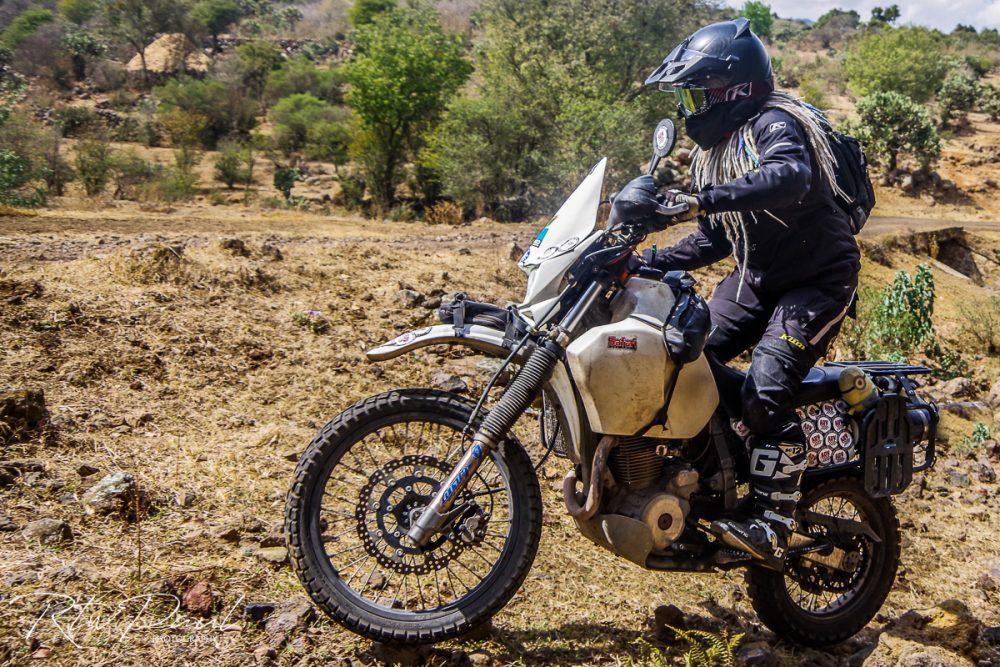 My only complaints were the lack of pockets, which is why I chose men's Badlands pants, and the cut of the jacket. While most men's jackets are prolonged at the back, the Altitude had a more of a touring cut: during the long days in the saddle, the back of the jacket would sometimes ride up, and I'd have to constantly tug at it to keep it down.
Enter Klim Artemis
The minute I got my brand-new Artemis suit, I knew this was a game changer. Beautifully designed, impressively equipped, and ready for the adventure, Artemis felt like second skin on the bike.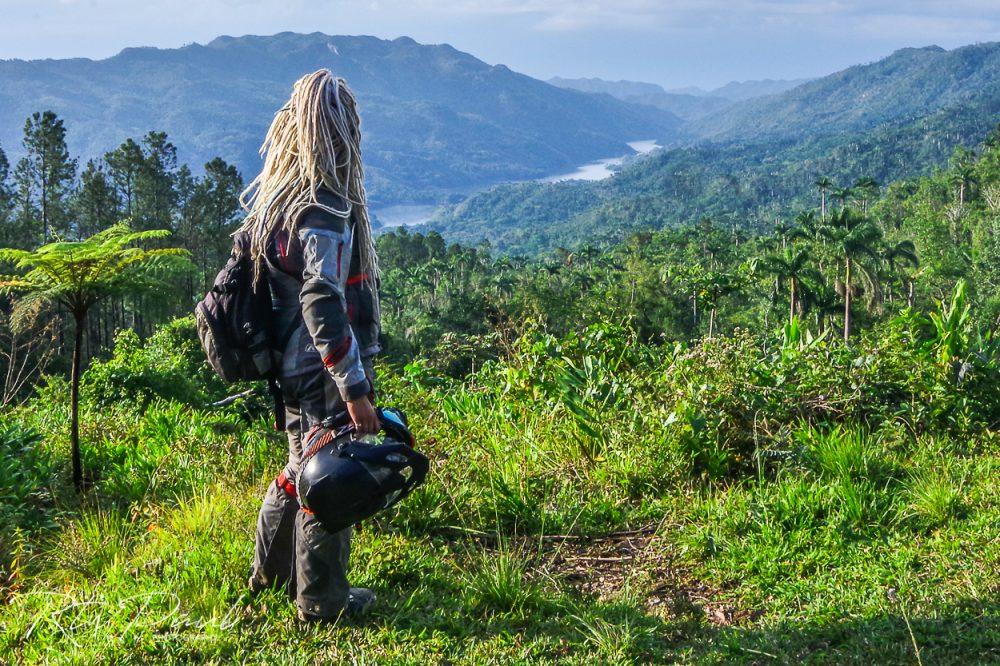 It held the test of cold, keeping me protected from the harsh winds of Mexico's highlands, and it performed wonderfully in the hot, sticky rainforests of Guatemala and Cuba when the humid temperatures reached over 40. Save for a couple of dishonorable dismounts at slow speeds crossing rivers, I hadn't had any serious crashes yet, but I feel that the Artemis would be tough enough for just about anything: the hardware fabric and the D30 armor feels like it can withstand whatever I throw at it.
I love how the Artemis is cut, and although I'd welcome some more color options, this is hands-down the most comfortable, protective, and functional women's motorcycle gear I've ever had.
Altitude vs Artemis
So which one should you choose? Both Altitude and Artemis are suits worthy of adventure, but here are some points to consider:
Pick Altitude if:
You prefer touring rather than intense off-road riding antics
You need a lightweight but durable and waterproof suit for everyday commutes, weekend adventures, and adventure bike trips
Love black!
Want a simple but feminine design
Pick Artemis if:
You're planning to hit some of the tougher regions of the world
Are going to ride around the world, or plan a long overland journey on your motorcycle
Need more pockets and vents for those long hours in the saddle
Want a tough, functional, waterproof four-season suit that will last
Love a fresh, feminine, innovative design