BY KRIS FANT
As someone who rides a bike that has been lowered, lowered, and lowered again, a centerstand would not leave room for off road riding. Yet the centerstand is often helpful for bike maintenance. Enter the Enduro Star TS3 Trail Stand.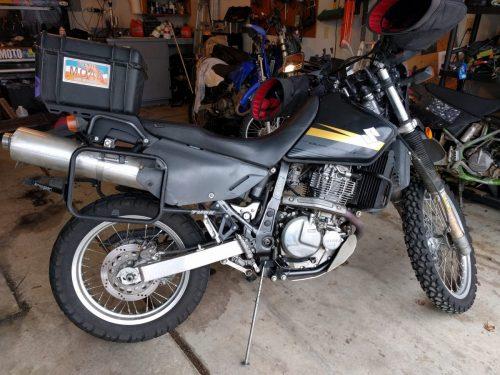 The Enduro Star TS3 Trail Stand is a small and packable stand, but gives you a third point of support to lift your rear tire off the ground for tire changing or chain cleaning. It fits most adventure bikes and makes it easy to get either wheel off the ground on many bikes. This past year, we found ourselves winding our way through Nevada, Utah, Idaho and Oregon with our Enduro Star, and were able to do our chain maintenance quickly and regularly at gas stations and campgrounds.  We'd just prop the bike up, clean, lube, and enjoy the next leg of our ride.
Get yours here today!