By Kris Fant
I've been meaning to buy adventure boots for the last few years; a ride with a friend who broke her ankle made me finally bite the bullet.
I'd been riding in a touring boot that was both leaking and unlikely to protect me in a fall offroad.  But which boot to buy?
My list of criteria was short.
Waterproof, preferably Gore-Tex

Size 8 women's compatible

Ankle Protection

Rigid Heels

Reinforced shifter protection
Since there were no women's options, I turned to Sidi first.  They have a reputation for being narrow for men, so I ordered myself a pair of Sidi Adventure Boots in size 39 euro.  I was lucky to find a pair for $350, as the Sidi Adventure 2's had just been released.
When they arrived, I tried them on. My first impression was "roomy."  The best way to test was to ride, so I geared up and took off.  We rode thousands of miles last summer, from days in the pouring rain to days in the desert.  There were days we rode a hundred gnarly off road miles, and other days where we spent 650 miles in the saddle to enjoy a far off destination. We found dirt, rocks, mud and snow.  I feel like I gave these boots a thorough licking, and they kept on ticking.  
I have previously disclosed that I am not a master rider, so the boots were tested with foot dabs, falling bikes, and potential crush scenarios. The level of protection they offered helped me be more confident in pushing my abilities and trying new things.  One of my worries had been that the boots would be hot, yet on the hot summer days we rode, I focused on keeping my core cool, and the boots did not seem to make a difference. In the same vein, when we rode in the snow at Lake Tahoe, my feet did not feel cold. Always after a good photo, I spent time hiking in these boots, and found them to be quite comfortable for adventure boots.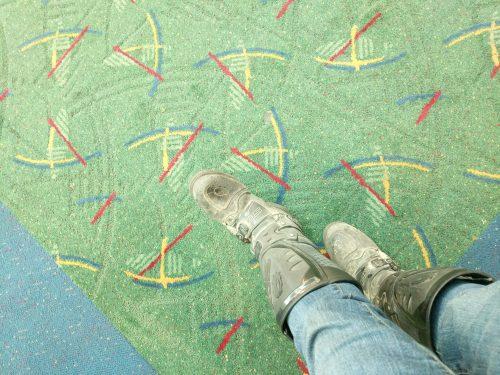 Would I recommend these boots? Absolutely. The Sidi Adventure Boots are currently hard to find, but the Adventure 2's are only $379 HERE, have been redesigned for even better comfort and protection, and, I have heard, don't squeak.
Pros:

Super protective

Easy on and off

Comfortable on and off the bike

Waterproof

Cons:

Super Squeaky

Roomy Toe Box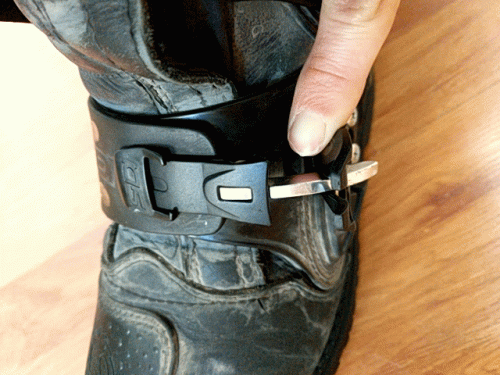 Like this?  Check out Kris's review of the Fox Comp 5's HERE!