Women's adventure motorcycle gear choices can be tough: we have a lot more needs, but significantly less options than male riders.
So how do you pick the right ADV boots, do you need off road or adventure gear, and how to make sense of it all? We talked to Kelsey Runge, head gear designer at Klim and the genius behind their new Artemis riding suit for women.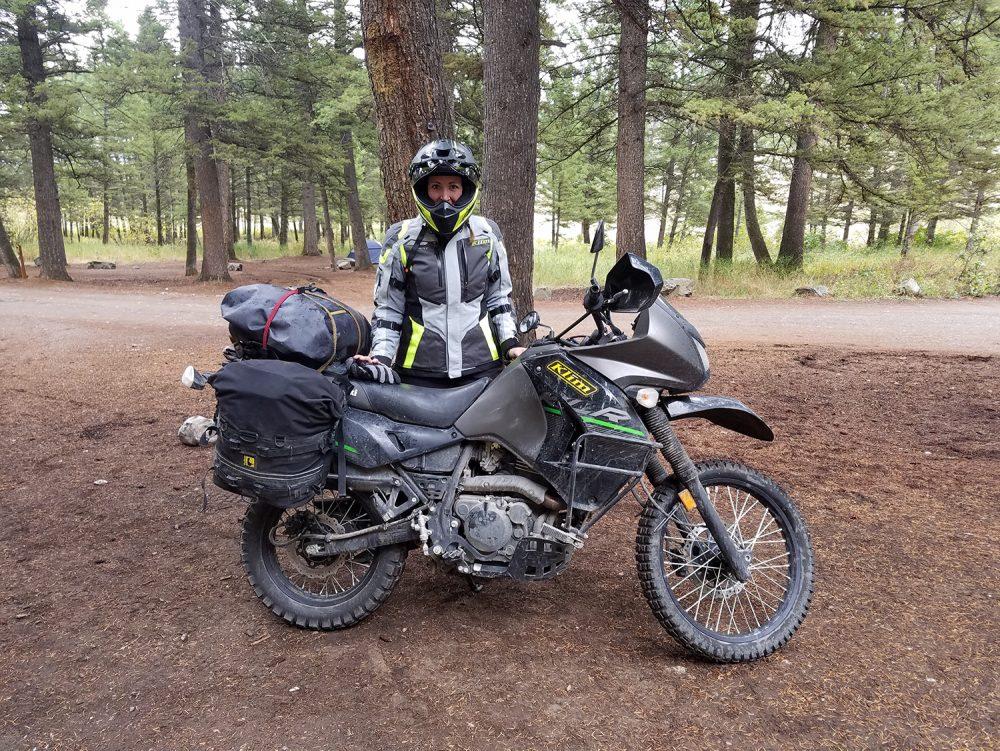 Kelsey, what's the best gear choice for a weekend adventure?
Oh, the options! There are obviously a lot of different factors that come into play when picking your weekend kit, but you just want to make sure you are prepared for any weather and you are wearing what is most comfortable to you! Sometimes it takes a couple of uncomfortable trips to figure out what works best for you. I personally like to have a kit that I feel protected in when on road, mobile enough when I hit some off-road miles, and has the storage capacity to keep my main needs on body so when I do make a stop, I'm not rummaging through the panniers. For women, the Artemis is a perfect kit for the weekend warrior! The Badlands is the men's equivalent and is our most popular, but if you want something a little lighter and don't need as much storage or bomb-proofness, then the Carlsbad is another fantastic option for a weekend adventure!
Off road gear vs ADV gear: what to choose?
The biggest difference in off road gear vs ADV gear is the street safety. True off-road gear doesn't have the D3O pad system that the on road ADV gear does, so if you hit the road in an off road kit you will not be as protected. Off road gear typically doesn't have the water proof qualities that ADV gear does either because you are usually riding off road in fair weather conditions and are working hard, and in turn, you get hot fast. So, the gear is usually built to be lighter and faster to accommodate the off road rider's needs. As far as fabric qualities, the focus goes slightly more in the direction of tear strength rather than the abrasion strength we seek for ADV riding, because the rider is put in situations where they are getting scraped with tree branches and brush rather than needing it to slide on pavement like ADV gear might require in a crash situation, so the fabric performances might be slightly different.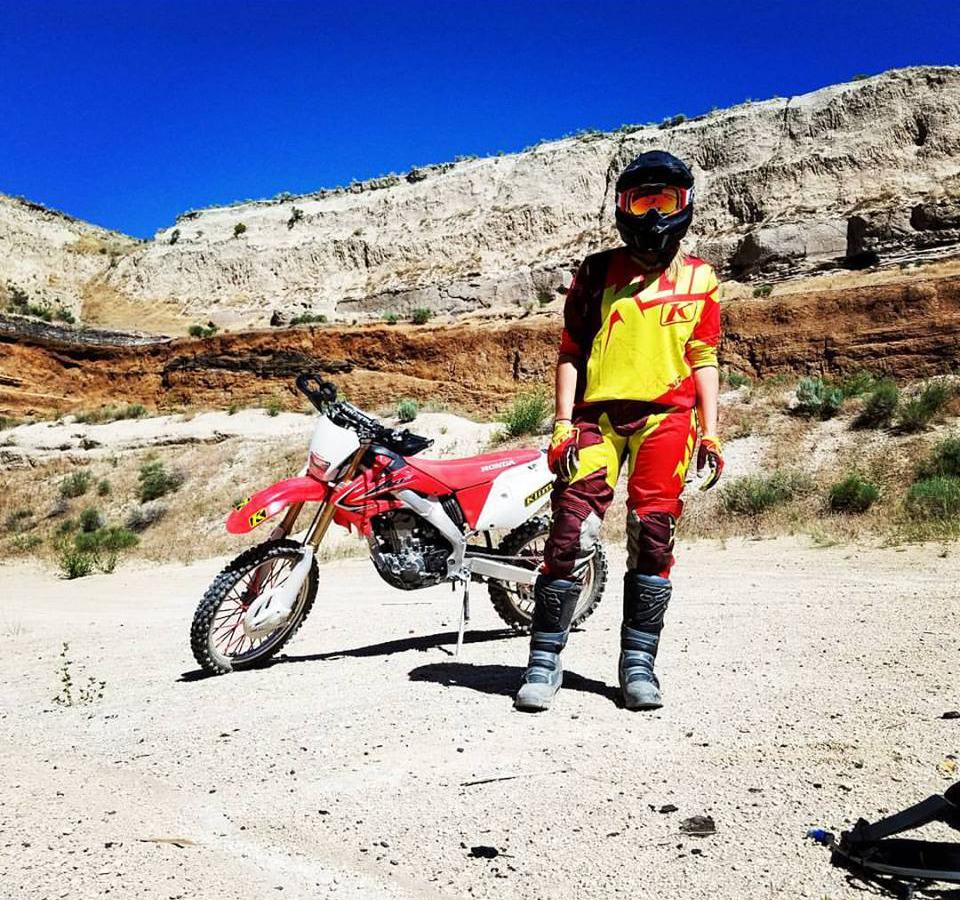 Do you have any gear maintenance tips?
As far as apparel, most people don't know or forget that you need to wash and dry your Gore-tex in order to keep it at it's most functional state at surface level. The DWR finish on the surface of the Gore-tex is made to be "reactivated" when washed and dried (of course, following their washing instructions). If you notice that your jacket or pant isn't beading water like it did brand new, then by laundering and ironing it on a warm steam setting, you can renew the DWR to bead water again as long as there is still some left. DWR will naturally wear off overtime, but doing this will prolong the process and keep the surface of your jacket from absorbing water. Washing your gear is also a good idea to keep trims from corrosion. The salt build up over time from being out on your adventures can cause the zipper heads to erode and break. Keeping them clean will help prevent this from happening!
-Would you pick off road boots or ADV boots for a weekend ride?
ADV boots. Lean towards what you would feel most protected in if a worst-case scenario were to happen while not sacrificing comfort. Crash, rainstorm, etc. ADV boots are usually waterproof, whereas off road boots are not. ADV boots are also typically more comfortable off the bike, so you could eliminate packing an extra pair of boots to set up camp and hang out in. Our new Outlander boot is perfect for this scenario. It also has D3O pads in it so if you go down on road, you will be protected, and yet it is comfortable enough to wear around camp or go on a short hike at one of your adventurous stops. I can't imagine trying to do that in an off road boot!
What are the best base layers for a weekend trip?
Wool all day long. Merino wool blend base layers are the best because the wool has the natural anti-odor qualities since it doesn't hold on to bacteria and it dries quickly. This will keep you more comfortable and keep you feeling cleaner when you might have to wear the same thing a few days in a row. It also is something you could wear while you ride, sweat in, take off your outerwear and let it air out, and then wear it all night at the campfire and still be good to go. It is usually pricey because the cost of wool changes yearly, but it really is good stuff and worth the extra money!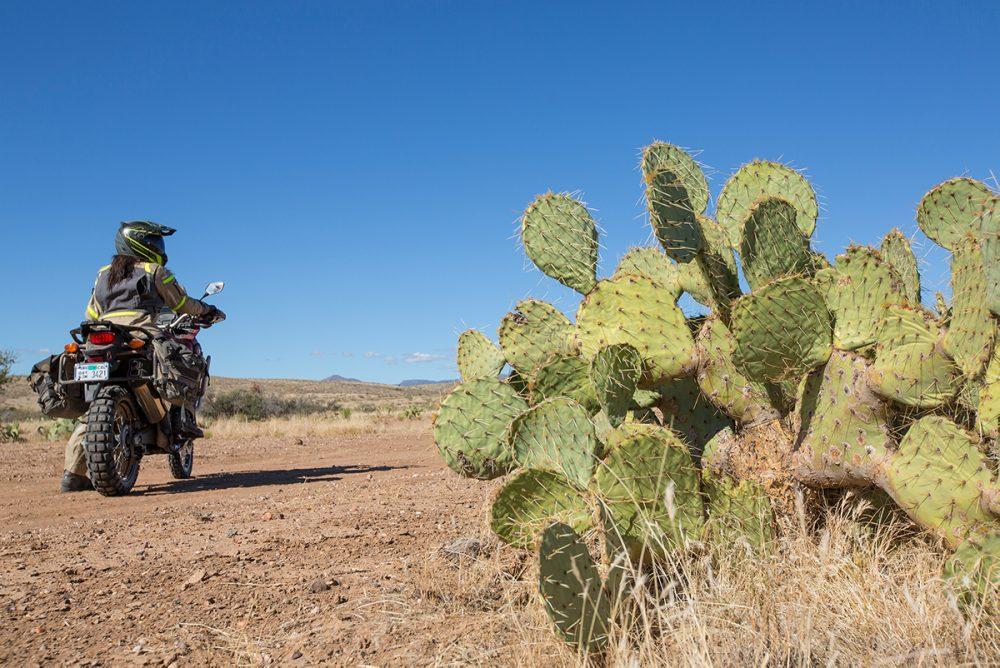 What are your favorite gear choices? Let us know in the comments below!