BY KRIS FANT
"Oh worn Fox Women Comp 5 Boots, you have done me well. Thank you for your trustworthy protection as I fell my way through the first five years of learning to dirt bike. In all of that time, you never let rock nor limb pierce my skin or bend my bone."
When I started riding dirt bikes five years ago, I didn't know anything about boots. I just knew I was told I needed them, and I had trouble finding something that fit around my calves. Fox Women Comp 5 Boots were the default choice, because they were the only boot that fit the bill.
Five years later, I am retiring them, well worn and much appreciated. In these boots, I have had my entire leg pulled off a peg by a stump, but my foot felt nary a scratch. I have had my bike fall on my feet repeatedly with no ill consequences. Many a hillside have we hiked to retrieve a bike launched by an inexperienced hand. Though rain filled them like buckets, they turned that rain into little hot tubs for my feet.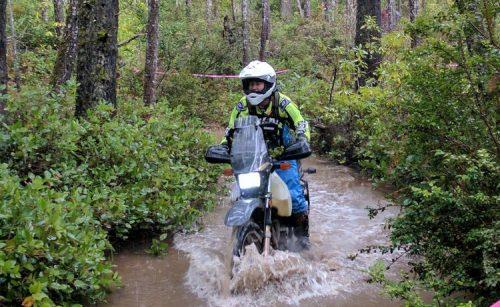 The Fox Women Comp 5 Boots is a dirt bike boot. As a new rider, they felt stiff and unyielding, but I quickly grew fond of the protection they offered. With a soft leather upper and a molded sole, they were actually pretty comfortable for their function, and it wasn't long before I forgot they were on my feet. The shin protector is molded plastic, and was both sturdy and comfortable.
On the down side, the latches of the day were a pain in the tush to fasten. I broke a couple of those fasteners over the years, but Fox quickly mailed replacements. The boots were not waterproof, but I realize that would have been a tall task given the two feet deep lakes, er, trails in the Pacific Northwest Winters.
The 2018 Fox Women Comp 5 Boots are currently offered in two colors, florescent pink, and thankfully black and white. I know some women like pink, but think it's great that manufacturers have started listening and producing other colors as well.
Would I buy these again? Absolutely. Five reliable years with no foot or ankle injuries, very little hardware failure, and excellent customer service is the reason Fox is still at the top of the market today with dirt bike enthusiasts.
Need a thorough review of ADV Boots? Check out THIS ARTICLE by GearChic!
Grab your Fox Camp 5 boots here: