Pre-Test
On the surface, the Motonaut straps didn't look like much more than neatly packaged red webbing. As I carried them out to a DR650, I noticed the smooth and strong material, solid buckles and shiny steel rings. As I handled the various straps, the care that had been put into the design was immediately evident.
The straps unfurled in my hand, the neatly stitched Motonaut logo running down their lengths. Setup wasn't immediately intuitive, and my first few minutes of trial and error made me question the choice. A quick scan of YouTube pulled up a Motonaut step-by-step installation guide, and in minutes the system was set up and ready for my pillow-stuffed 40-liter Ortlieb dry bags to get strapped in.
With only one week to plan a 20,000 mile ride across the Americas, I had things to check off the list, and quick. My list of 'essentials' palled in comparison to most, and a safe and reliable way to carry luggage was at the top. Without knowing what bike I would be purchasing in Chile, I couldn't risk a system that only worked for one bike. And looking ahead, I knew I'd need a system that could fit multiple bikes and situations. It needed to be lightweight and easy to lug around on airplanes, cheap enough to fit my budget, and reliable enough to see me safely across continents. Was I asking too much? Apparently not. Kristofer Svensson of Sweden wanted the same thing, and made it happen with the Motonaut Extreme.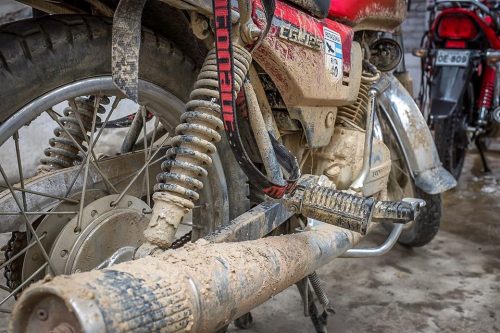 On the Road
In the far reaches of northern Mexico's plateau, a dusty sign pointed to Real de Catorce, a silver mining ghost town. The only way to the top of the mountain was an ancient winding cobblestone road, notorious for its ruts and rubble, doing its damnedest to rattle apart bike and biker. I'd been warned: "Everyone loses bags on that road", a Texas rider had emailed. "Stop at least a couple of times to check your luggage." Despite the sage advice, I didn't stop on my way up the long, teeth-chattering road. Time had been the true test, and I had every confidence my bags wouldn't budge. I'd just ridden 17,000 miles across the Americas, from the pot-hole filled Carretera Austral and rough gravel roads of Ruta 40 through the spine of the high Bolivian and Peruvian Andes and single tracks of Ecuador. Rivers, mud, washboard, sand, landslides: nothing phased the Motonaut Extreme, and my bags were safe and sound.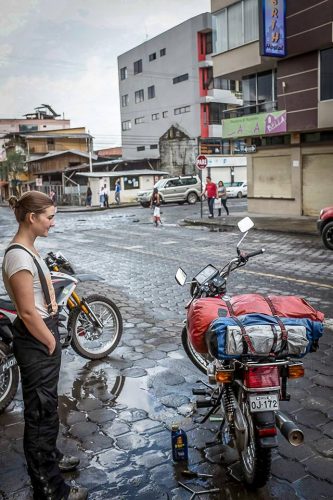 Highlights:
• A simple, easy and quick to install system that can be put on and taken off in seconds
• At just over $100 bucks, an affordable option that isn't bike-specific
• Lightweight and portable, for all your adventures
• A bulletproof design made of high quality materials that won't let you down
• Designed to fit bags from biggest to smallest and everything in between
• Adjustable lengths allow you to put the bags on the very back of the bike, or pull them forward, adding a fantastic lumbar support (my absolute favorite feature of this system)
• Bags come off bike with the click of a few buckles, ensuring ease of bringing bags in for the night
• Any drybag works with this system, and they are by design waterproof
Lowlights:
• In the roughest of road conditions, buckles tend to rub against drybags and can cause a small puncture after a long ride. I solved this by sticking a small piece of cardboard or plastic under buckles.
• Bags are easy to remove, which needs to be considered if you're planning to leave your bike unattended. This turned out to be less of an issue on the road than I expected, as I didn't want to leave my bike unattended anyway, bags or no.
• Not currently sold in the USA, but hopefully that changes!
If you're looking for a reliable, cheap, strong alternative to expensive and bulky panniers, or you're planning multi-continent excursions on different bikes, I highly recommend the Motonaut Extreme.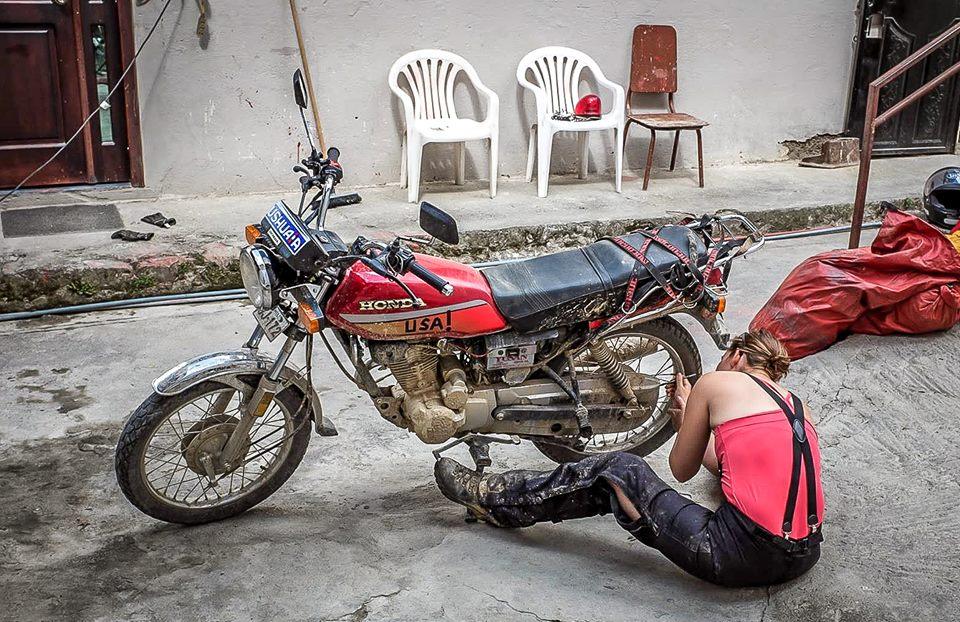 [Best_Wordpress_Gallery id="18″ gal_title="motonaut"]