Following my friend Gabriella and our tour guides Toni and Sanyi along a forest trail, I was buzzing with excitement. It was going to be another epic day riding Transylvania on Yamaha WR250 bikes, learning to tackle steep hillclimbs, and doing small jumps. The jump part, so far, had been the most exciting: although I've been riding off-road for about three years now, getting a little airtime on a bike was a brand-new feeling. A phenomenal feeling, in fact, so when I saw Gabriella crest a small rise on the side of the track, I knew I wanted to just go for it and jump off.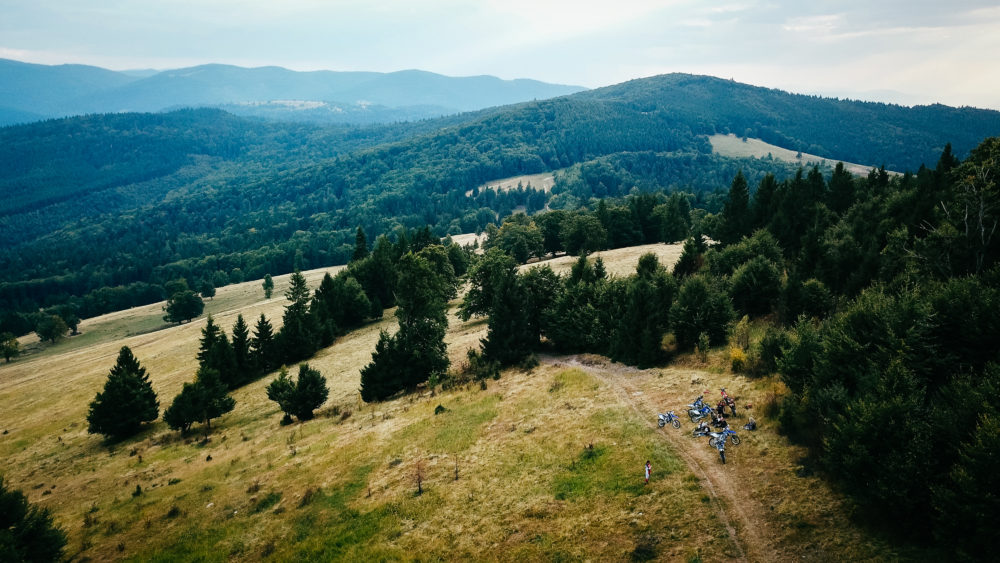 I opened the throttle wider, but the take-off wasn't the problem: the landing was.
I realized it too late, but instead of level ground on the other side of the jump was a ditch, and I was headed straight for it. The bike landed on the front wheel, and I flew over the handlebars, my head taking the impact first. It all happened so fast I had no time to react, and as I lay there for a moment, bracing for the pain, I knew there'd probably be bad news. Sitting up slowly, I tried to take my helmet off as a wave of nausea washed over me. Gabriella and Toni helped me undo the chin strap, and once the helmet came off, I almost threw up – my head had been hit hard, and I couldn't believe I didn't black out from the impact.
Sitting in that ditch, with the bike lying next to me, I realized just how quickly things can go wrong out on the trails, and how a moment's bad decision can land you in the hospital.
Luckily, I came away with just a concussion and a sprained hand after my flight over the bars; I was wearing my Leatt neck brace and my Klim Krios Pro helmet, and the gear protected me from the crash as best as was possible.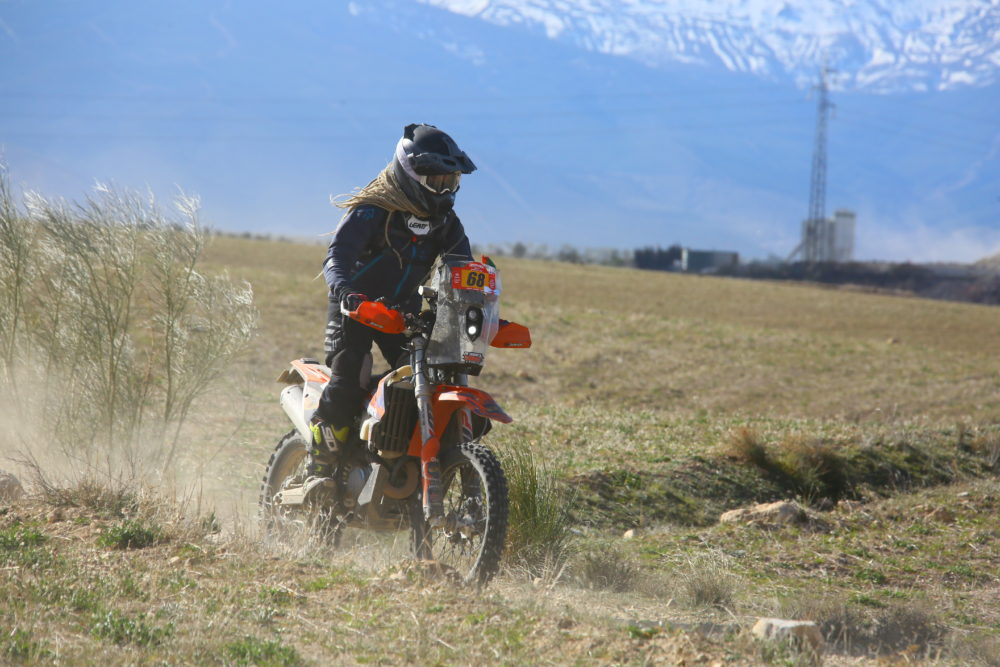 As someone who has been living on the road riding a motorcycle around the world, chasing the Dakar, and beginning to race cross-country rallies, I sometimes tend to forget about gear altogether: it's there, it's doing its job, and that's all there is to it. But when an accident happens, you tend to re-think what you're doing a little, or in my case, remember that the protective gear is there for that one sole purpose of keeping you alive and in one piece. And it's moments like that when you suddenly realize you do need the best, because when you go all out, you need to know that your gear will be all in.
So I decided to dig a little deeper and take a look at the technology behind the Klim helmets. Is Krios Pro the best? And if so, what exactly makes it the best?
Klim Krios Pro and Koroyd Technology
I have been riding and racing in Klim gear for years now, and I wear their helmets sort of by default: I know Klim makes top-notch riding gear, so I trust their helmets will be just as excellent. And so far, they have been. For me, the most amazing feature of a Klim helmet has always been the fact that it's so incredibly light – it's the lightest ADV helmet on the market, and it makes a massive difference when you're doing long distances each day, especially in a rally race. Klim Krios Pro weighs 1,300 g (2.8 lbs), and while it may not be a huge factor for a couple of hours' ride, it's absolutely crucial for me as I am often spending 9+ hours on the bike in a high-risk and high-stress setting.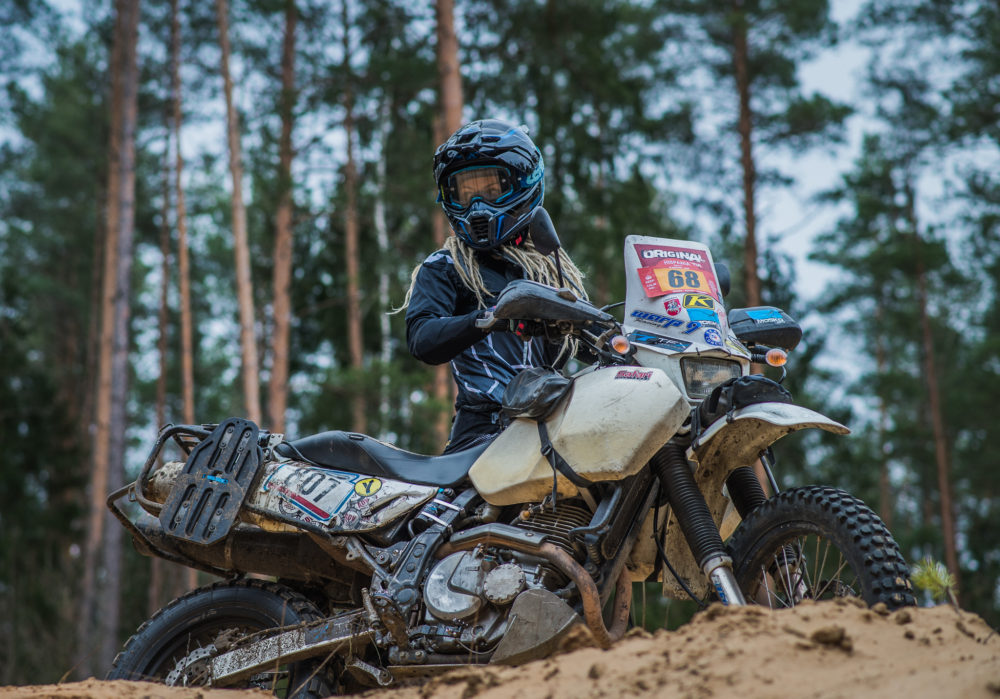 Because of its design, the helmet is equally good in an off-road race and on a long highway haul: ever since switching to Klim Krios, I haven't had any headaches or head, neck, and shoulder fatigue, even when I'm doing high daily mileage on or off the road.
After my Transylvania accident, however, I really want to get into the nitty-gritty of the safety features of a Klim helmet. The carbon fiber shell is an important factor; but then, lots of helmet manufacturers offer carbon fibre helmets. What Klim has done, however, is completely unique in the motorcycle helmet market. Partnering up with Koroyd, Klim has integrated Koroyd technology into the helmet, making it much lighter – and better protected.
Koroyd vs EPS Foam
What the hell is Koroyd and how is it different? The idea is simple but genius: instead of using traditional EPS foam – in other words, expanded polystyrene foam – Koroyd is made up of thousands of tubes which crumple upon impact.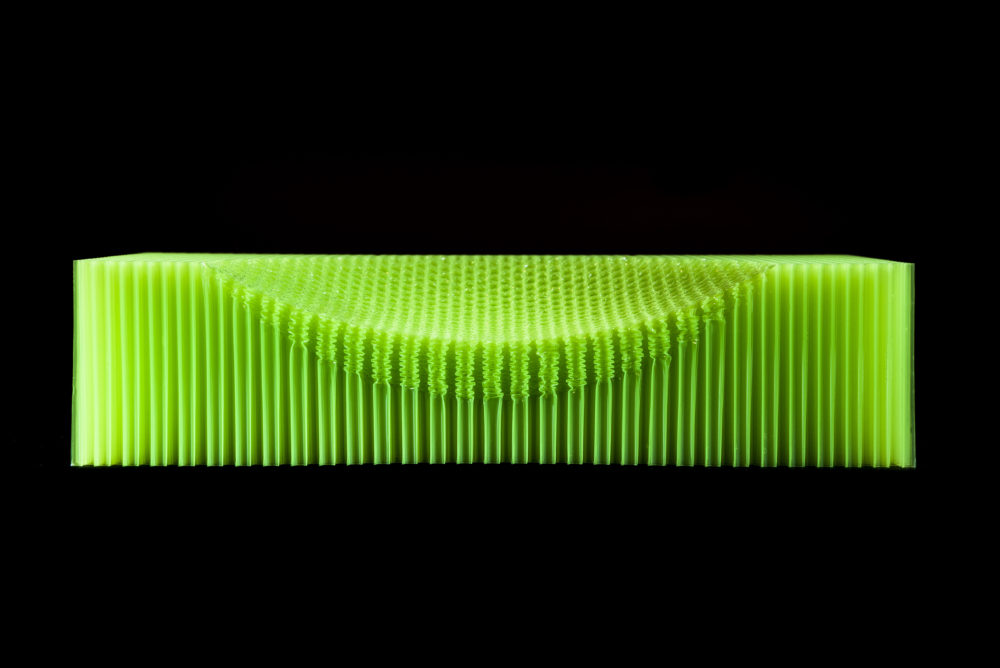 Because of this, some of the impact forces are absorbed by the crumpling tubular material rather than transferred to your head.
And it gets even better: Koroyd protects from both direct and angular impacts, and we all know that in action sports, anything can happen and we rarely fall vertically – most of the time, the impact forces are both direct and angular, especially in motocross and enduro racing where there's a high probability of hitting your head on a rock, tree root, and so on. Koroyd technology absorbs impact energy and reduces the rotating motion if, like me, you end up flying over your handlebars and into a ditch.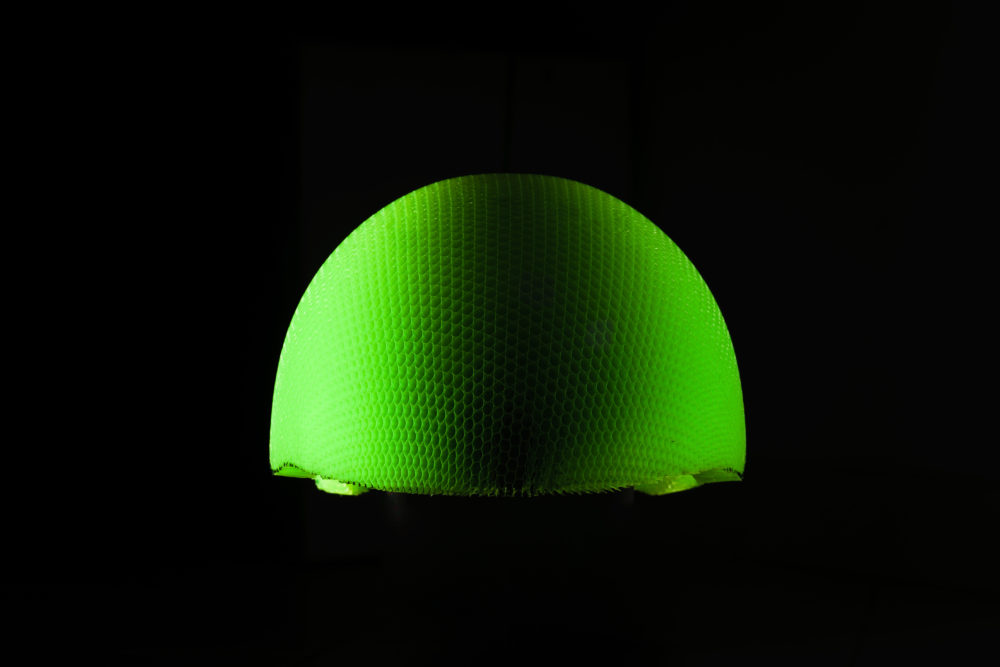 I did not just fall straight onto my head, I hit the ground at an angle, which is usually the scenario in real life as opposed to a rigid lab test.
Koroyd technology also contributes to the lightness of the Klim Krios Pro: each tube wall has a thickness of <0.06mm, producing a structure which is 95% air. This allows to keep the weight low without compromising on impact protection. Additional bonus? Improved ventilation and airflow, another cool feature I really appreciate when doing long distances in hot temperatures during a rally race.
The more I look into Koroyd, the more sense it makes, and I'm guessing more and more helmet manufacturers will be jumping on board soon. In the meantime, though, I'm insanely happy and grateful for my Klim Krios Pro, which now comes in this awesome Kinetic Blue, by the way – and which, I hope, will keep me safe and sound during the upcoming European rally season and my travels from Vilnius to Cape Town once the borders are starting to open up again.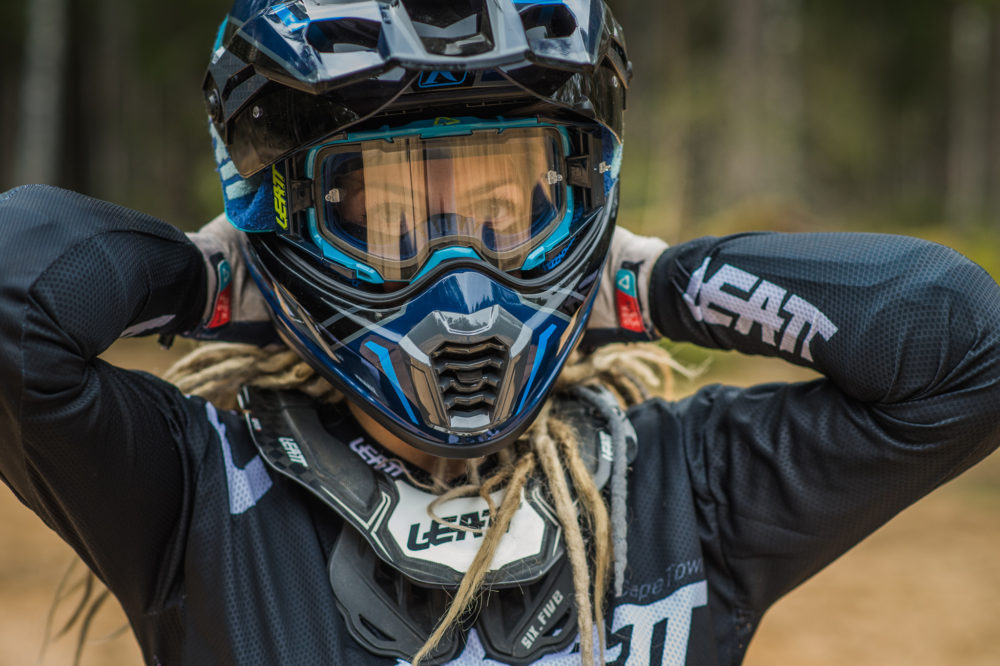 For more information on Klim gear, check out their website, and if you're curious about Koroyd, here's their page: Impact Protection. When it comes to motorcycles, in addition to helmet safety, Koroyd also works on body armor and chest and back protectors, so if you're hitting those gnarly trails or racing, make sure you check it out.
The difference can be, quite literally, life-changing.