By Pat Jacques
Ruth has long held a vision of inspiring and empowering women.  Flock to the Rock is a combination of a "motorcycle rally," with instructions and training and an "empowerment conference."  
Ruth has created a PLATFORM FOR WOMEN.  While there are tons of motorcycle rallies and events all over the world, Flock to the Rock and ADVWoman Rendezvous are unique events and experiences where women are encouraged to shine and share, where women support, inspire, and lift each other up.  This is a powerful, brilliant sisterhood that I am blessed to be a part of.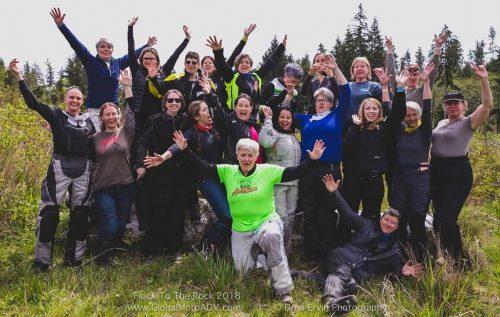 I am super impressed with this entire, unique event. I doubt that "the average" person has any idea of the THOUSANDS of hours that go into creating, and hosting Flock to the Rock. I think we tend to see only "what's right in front of us." Ruth and the entire Global Moto team are TOP NOTCH! As event promoters we always focus on what and how we can improve. Let's take a moment to honor just how GREAT everything was! Great venue, great audience, great topics, great food, great AV and stage setup, great registration and logistics. The ride route was scenic and fun. The photography crew was fantastic! It was all top notch!
Flock to the Rock's "all woman" focus on inspiring and empowering women riders is one of a kind. I really enjoyed how everyone supported and cheered for each other. It didn't matter if you rode a sport bike, cruiser, dual sport, or pillion; everyone treated each other with genuine respect and love. I often talk about "every day sheros." That's exactly what the "Ladies of Chickistan" are. That's exactly what Elspeth Beard is. None of them set out to do anything extraordinary. These are women following their hearts and dreams. Very, very cool to celebrate these women, their experiences and realize we all have the potential to follow our dreams as well. Beautiful. Really.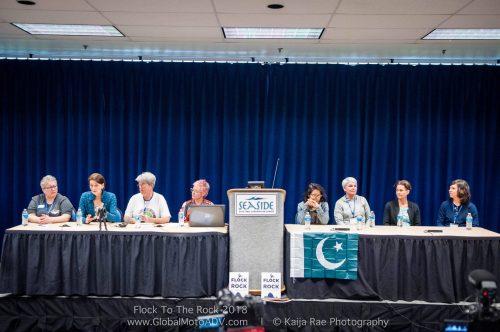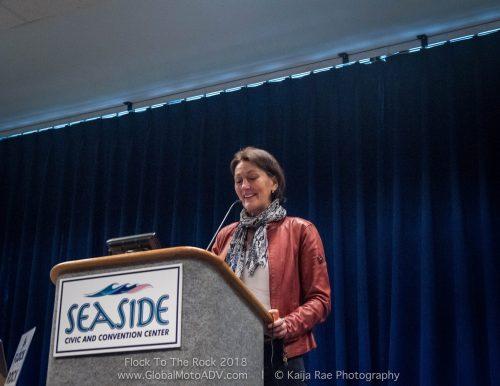 Ever since Ruth and I became friends a few years ago she has told me about the wonderful women of PNW. To BE with these women, see their beautiful faces, feel their welcome and love, and most of all be in the presence of such light was an extraordinary honor and privilege. I am deeply moved. These women are hungry for information and training. Their eagerness to learn, grow, transform, and willingness to be vulnerable touched my heart.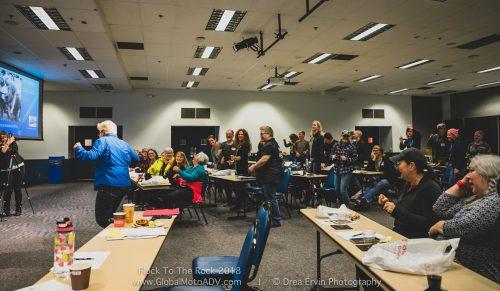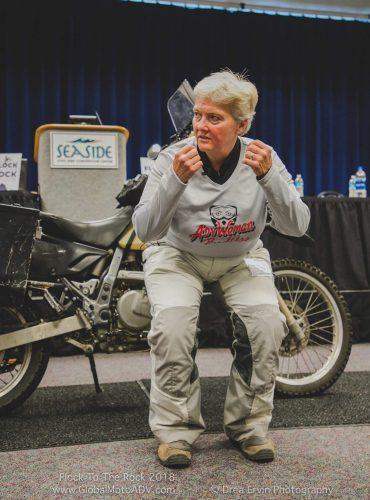 I returned home to Colorado profoundly impacted. I am committed to empowering women through off road motorcycling and by sharing my story and lessons. I was a bit unsure how my message would be received. I was also a bit unsure how my Women's Training methods and ideology would land. My message and methods were enthusiastically embraced. I returned home knowing that this is what I am meant to do. This is who I am meant to be. Thank you, everyone! I am forever changed.
Get the latest news about Women in Motorcycling and next years Flock to the Rock on the GLOBAL MOTO ADVENTURES website.
Want to know more about Pat? Check out the ADV Woman Website.
If you enjoyed this article, check out Kris's interviews with women at FTTR here!
Photo Credit: Drea Ervin and Kaija Rae