A few times a week, on one facebook group or another, I see the question: What are the best dual sport motorcycles for women? Well, today we respond.
The question might be asked in a number of ways. Sometimes, it is a rider seeking information like, "I'd like to learn to ride off road, and I am wondering how to choose between the dual sport motorcycles available." Sometimes, it is a partner that wants to ride together. "My girlfriend wants to ride. What are the best dual sport motorcycles for her?" or "I want to teach my wife to ride. What is the best bike for her?" No matter how the question is asked, here are some things to consider when choosing the best dual sport motorcycles for women.
What terrain do you want to ride?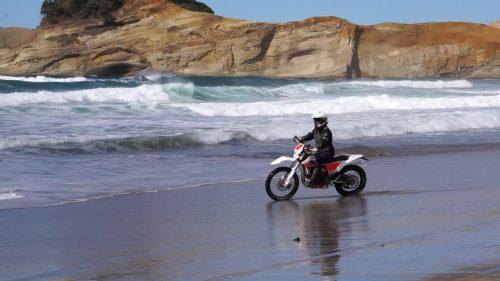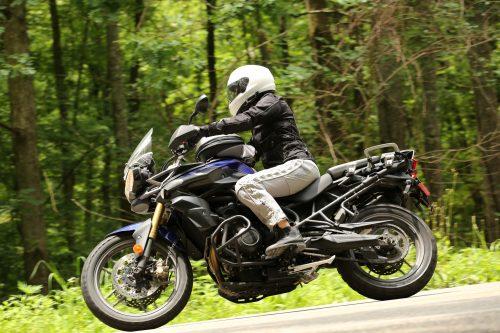 Sometimes when I talk to women who want a dual sport, they want to do long highway days and find a secluded campsite down a forest service road. Others want ride the gnarliest trails to the best viewpoints, and be able to ride instead of trailering their bike. But there are many options in between. Think about what draws you toward dual sport motorcycles. Is it packing your worldly belongings and traveling the world, or trail riding the local off road vehicle area?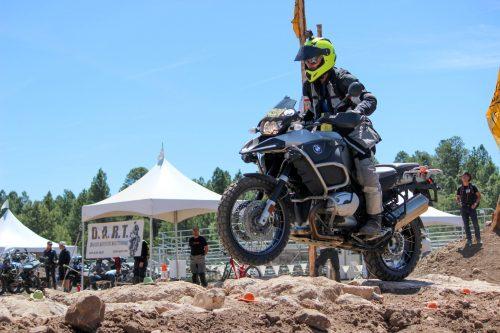 What size dual sport motorcycle are you looking for?
While related to the type of terrain, this also considers the engine size.  All of these bikes can go from the freeway to the trails, but they each have their strengths and challenges.  When considering a dual sport motorcycle or three, consider what size engine would work best for how you would use it most. Some people prefer the flickability of little bikes, while others prefer the comfort of a bigger bike.  
Little Bikes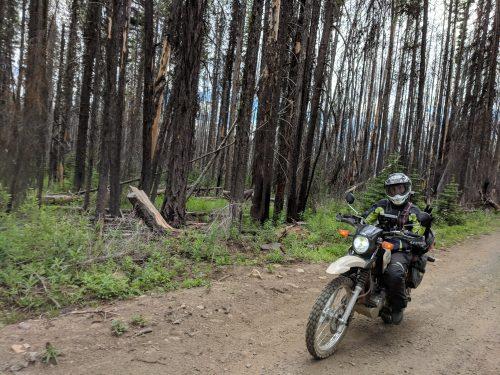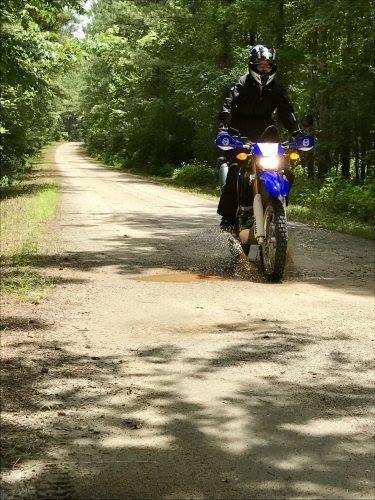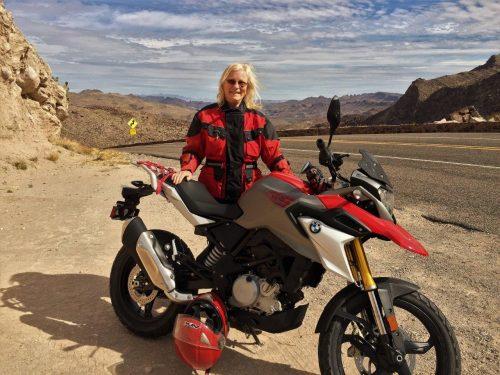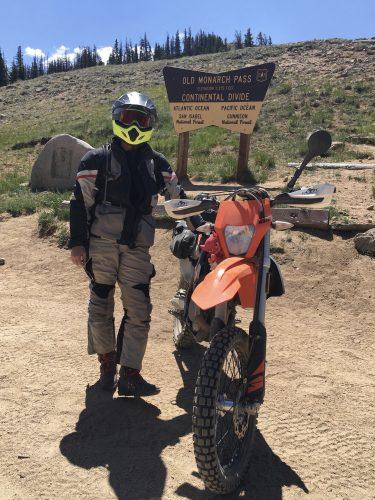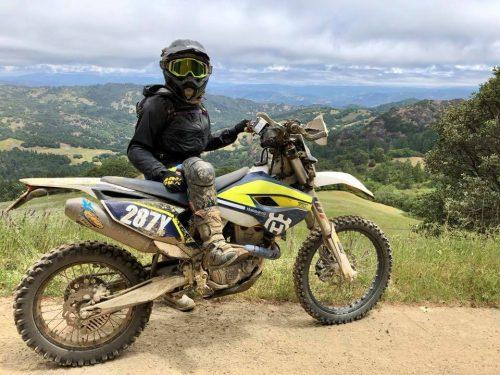 Medium Bikes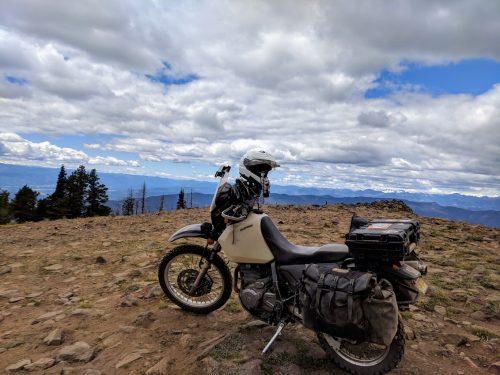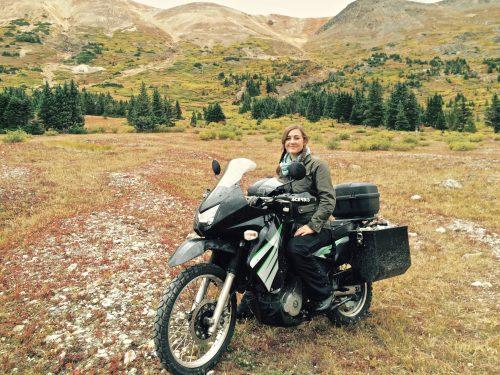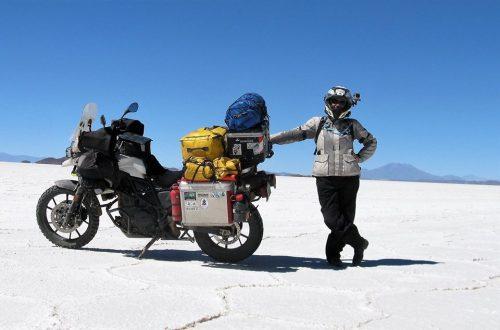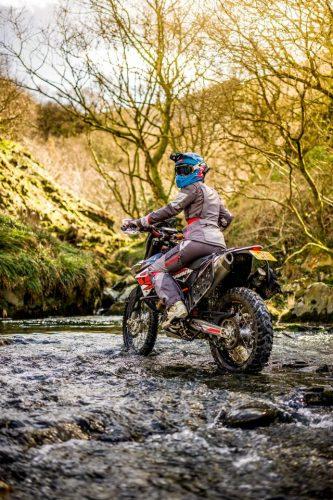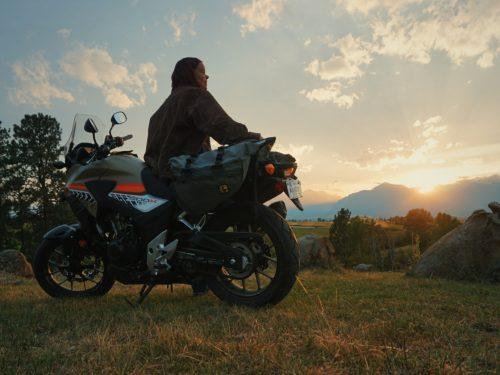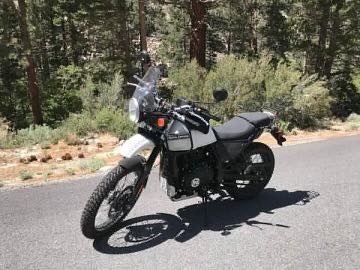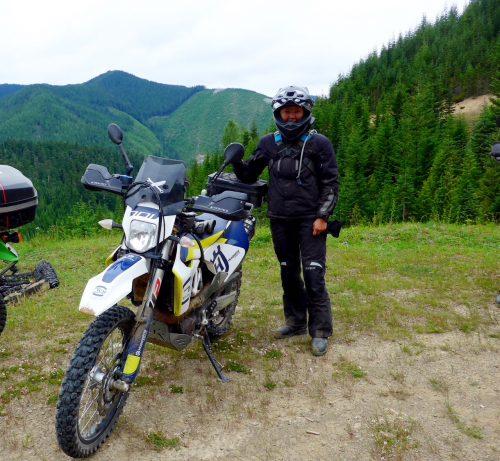 Big Bikes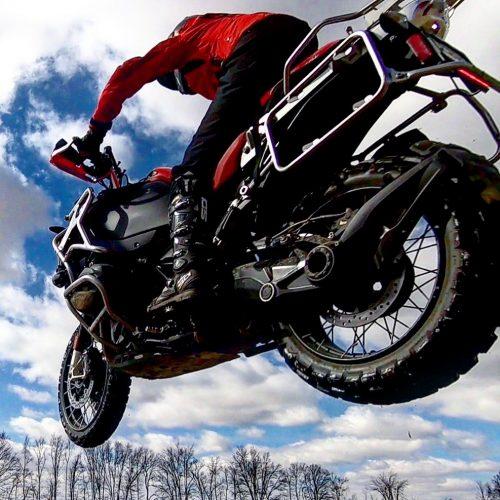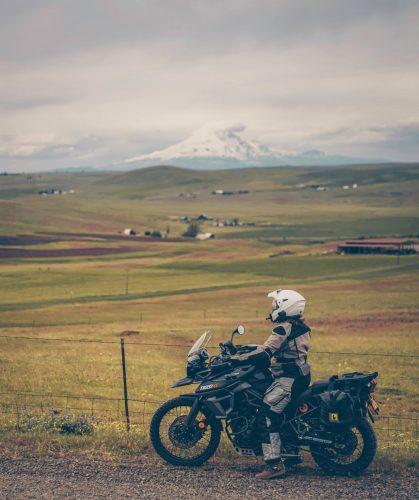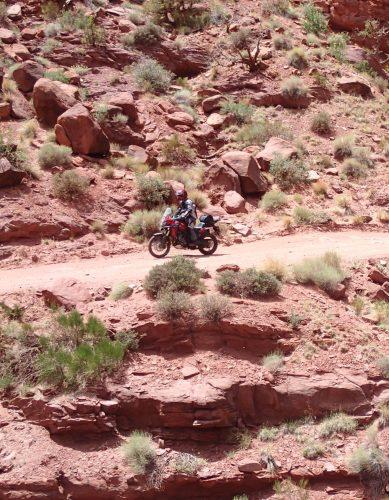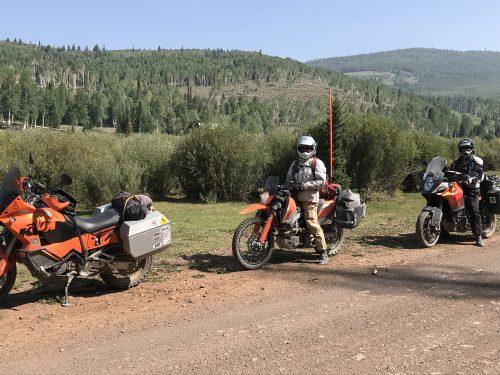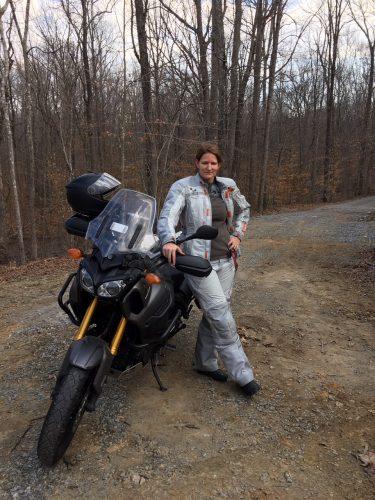 What is your experience level?
I'm biased and believe it is easier to learn on a smaller, lighter bike. So, if you want to get into riding off road, I would recommend starting with a bike that is small and that you won't mind dropping and picking up over and over. However, this may feel less applicable if you are sticking to maintained gravel roads.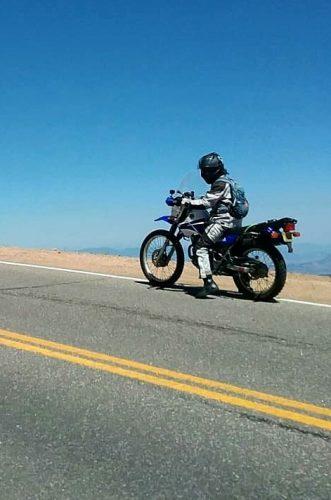 What have you already ridden? What did you like or dislike?
Obviously, you are the expert in your riding. What have you ridden? Did you use a TW200 in your training class? Did you hop on your friend's F800GS?  Did you get to test ride a Triumph Tiger? What did you feel on each of these bikes? What were the pros and cons? By looking through this list, you will start to see patterns. "I want to ride a bike that can go 75-90 mph on the freeway, but is under 400 lbs so I can more easily lift it off road" vs. "I will likely never ride on the freeway and just want a bike I can ride to the trails" bring up two different images.  This is similar to the first point, but having the experience of pegging out an XT225 on highways and backroads for 400 miles shifts experience. As does being unable to touch the ground when sitting on a Tiger 800. So, I encourage you, ride any bike that someone will let you borrow that you feel comfortable enough on. The experience will be invaluable.
Seat Height
Let's talk about seat height. As a rider in a smaller body, seat height has historically influenced my choices in dual sport motorcycles.  That said, with a 27" inseam, I can now, with a bit of creativity, ride a bike that has a seat height as tall as 38". I wouldn't choose that for my daily rider or for my main off road motorcycle, but it is nice to be know I have more choices than I used to think.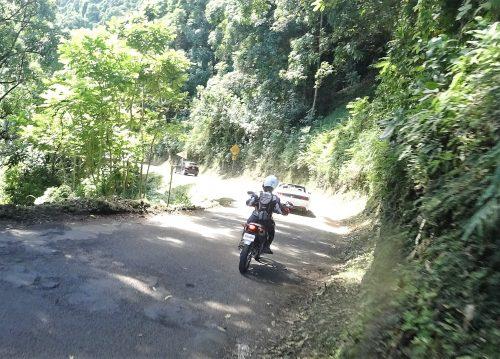 Dual sport motorcycles and dirt bikes are often taller than other motorcycles to give the rider ground clearance when riding off road. For people who started on a cruiser or smaller sport bike, this can feel very different, but the only time seat height matters is when stopping or in certain types of obstacles. When we are moving, it doesn't matter how tall the motorcycle is!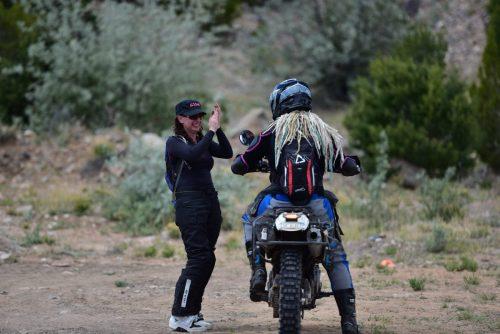 When riding a dual sport motorcycle, it is important to remember that we always come to a stop with one foot down.  We may have to slide a bit to one side or the other in order to get solid footing, but when we are only aiming to get a single foot down, we are able to manage taller bikes.  
So, how do you measure? I recommend sitting on bikes without the kickstand up.  Have a friend spot you, and slide to one side, one foot down, the other foot on the peg.  If you can flat foot or nearly flat foot that one side, the bike is a good fit. The more experienced you are and the more confident you are, the easier it is to handle a taller seat. I have recently heard a suggestion that maximum seat height can be your inseam plus 5".  I like this as a starting place, but the geometry of the bike and width of the seat can influence the ability to get a foot down, so use this as a general guideline, and then go sit on a bunch of bikes!
How will you handle maintenance and how experienced are you working on your bike?
Read up on maintenance for each of the bikes you are considering.  For a minute, I was thinking about buying a Ducati Scrambler. I looked up oil changes and air filter cleaning, two jobs I am compulsive about completing on a regular schedule. Turns out, there were some design aspects that made these jobs slightly more challenging than on some of the other bikes I was considering. This was not a make it or break it point for me, but might be for someone.  Also, consider where you will be riding — will you be able to find a maintenance shop familiar with your bike, and replacement parts? Things do break when riding off road.
Of course, the best dual sport motorcycles are the ones that make you smile. And, whatever you do, consider training as the best time and money you can spend toward a long and happy investment in your next dual sport motorcycle.
Like this? Check out another article on this topic HERE, with specific bike reviews!
Scroll below for more inspiration from Women Adventure Riders around the world, sharing photos of their favorite dual sport motorcycles!
Best Dual Sport Motorcycles, a Photographic Essay