B360 means "Be the Revolution." What does a rider look like?  Are motorcycles "good" or "bad?" What about riders?  Perception is everything, and one woman in Baltimore is working to change the local perception about riders.
Brittany, a Baltimore native, is tackling this question in a most creative way.  Baltimore is well known for urban dirt biking challenges and the 12 O'Clock Boys is a documentary based on these urban dirt bikers. Brittany herself does not ride. "I tried, I fell too many times, and I decided it wasn't for me. But I loved to watch."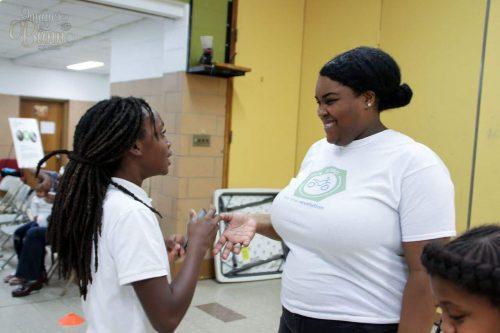 She started to realize that there is such a rich history and culture of urban dirt biking, that many people who rode or watched didn't even realize it was illegal to ride on the street. She could see the excitement, the ingenuity and the talent of the riders; why not harness this?  She started to wonder how they could elevate riding into showing kids that engineering is cool? That it "looks like us?" And she started to wonder how to make dirt biking safer for Baltimore residents, riders and bystanders alike. "Yes, pop a wheelie, just not in traffic."
How did B360 get started?
Brittany talked to so many people – community members, every single police officer on the task force, and the riders. She started these conversations around the time a police task force on eliminating dirt bike riding was formed; she knew criminalization was not the answer. First, she talked to these groups of people individually, and once she felt she understood all of their perspectives, she brought them together and started to facilitate discussions about how to help dirt bikers work within the legal limits.  Brittany challenged everyone in the room to figure out how to shift the image of dirt bikers to respectful and talented athletes and artists. After all, one of the hashtags of these riders are #wheelsupgunsdown.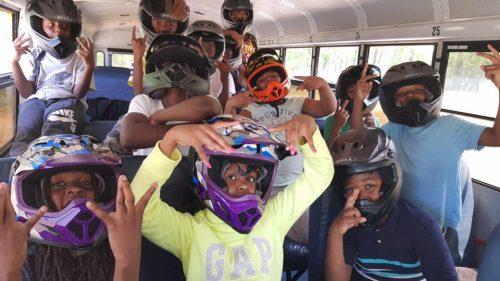 Brittany shared her vision: She wanted people to continue "expressing themselves, but get them out of traffic." She wanted them to "grow up to ride and go into STEM." After all, Baltimore is a diverse community with a growing tech industry. There are over 100,000 tech jobs that, without even a college degree, could lift families from poverty to middle class.  And minorities are underrepresented in these fields. Brittany, a chemical engineer, was mistaken by her supervisor as being his secretary early in her career. Brittany grew up in the Baltimore City Schools; she thinks this helps the students identify with her.
B360 is Born
From this, B360 was born.  B360 stand for "Be the Revolution" and has the goal to provide synergy and collaborate to elevate all the residents of Baltimore. While the dirt bike culture and the STEM culture are both male dominated, B360 is impacting the lives of women as well.  "There are plenty of girls that ride, and mos that ride, and they are tough. They do all the same tricks and stunts, and have a curiosity for engineering and STEM." She also thinks that being a minority in dirt bikes helps prepare them for later being a minority in engineering. "They've already faced all the misperceptions, and proven them wrong."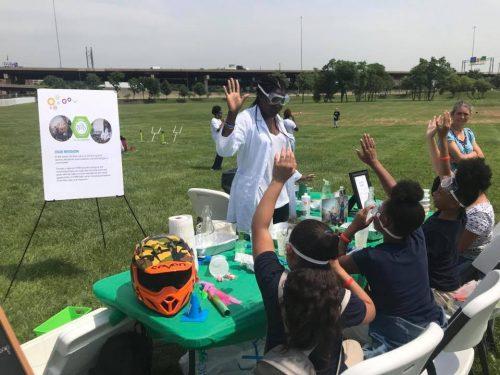 B360 is a program at elementary and middle schools, trying to capture kids as early as possible. In Baltimore, kids as young as three are learning to ride, and B360 promotes an often overlooked aspect of riding in Baltimore – safety. Brittany believes if "you start young, you propel them further."  This program started as part of a school curriculum, but has grown. They offer after school programming for elementary and middle school students, summer camps, and pop up workshops all over the area. In the eighteen months they have been in existence, B360 has reached 4000 students, and they are growing. They are training high school students to teach science and dirt bike safety to younger students.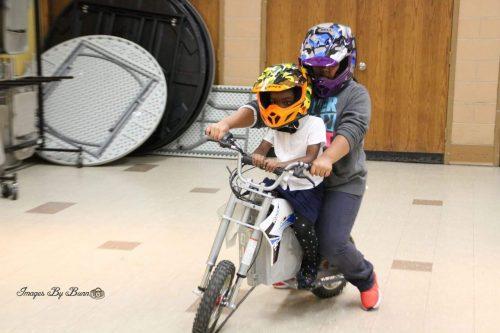 How does B360 work?  How do you use dirt bikes to teach engineering?
B360 teaches that engineering is a mindset.  B360 teaches everything from the science of materials to combustion experiments to teach how engines work. They do thermodynamic experiments.  B360 stresses the importance of caring for our environment by doing hydrophilic and hydrophobic experiments, and teaches children how to tend to an oil spill if one occurs.  They teach the physics of the wheelie and the sound of the braap. They run a robotics camp where kids learn to 3D print and code. Kids who grew up working on bikes are taught that engineers don't just sit at desks, they also apply skills. These kids already have an aptitude for engineering, and B360 helps them channel that aptitude toward a future that will help them, their families, and their home city.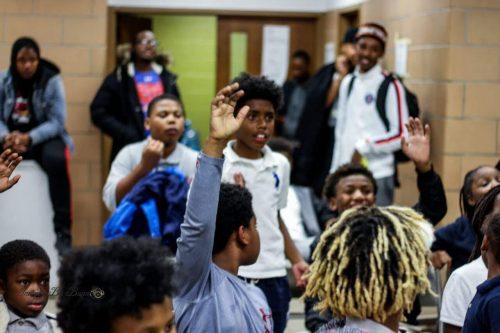 B360 workshops also stress safety, discussing safe and legal places to ride, and teaching about helmets and different types of safety gear. And, one goal of the organization is job creation – they are already hiring local high school students, teaching them these concepts, and then having them teach younger students. One result shs has seen is that all of the students she has hired want to major in engineering, and some have already started their education in community college on that path.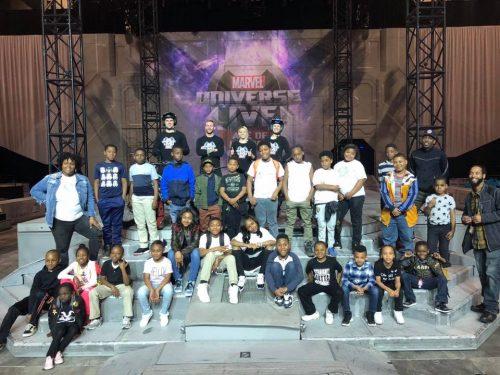 Would you like to help B360?  
Donations: You can donate to B360 on their website to help them continue their work
Sponsorships: B360 needs bikes, helmets and other safety equipment
Event Creation: If you'd like to volunteer or help, they are excited to welcome new participation
Partnerships: This program is already benefiting Baltimore, and Brittany would like to help other cities with their own programs
Meet and Greet: the B360 kids would love to meet motocross riders from across the country
Keep an eye on their social media – a local artist, April Lewis will be asking for participants from around the country to contribute to a 3D printed statue of a girl on a dirt bike to replace the confederate monument in the city.
Twitter – B360balt
Instagram – b360baltimore
Facebook – B360Baltimore
Website – https://www.b360baltimore.org/
Like this? Check out Doctors Without Borders!