Travelers turning rally racers aren't a new trend in the ADV world – who hasn't heard of Lyndon Poskitt! – but women adventure riders venturing into the world of rally racing is something we've only seen in the last few years.
Achinoam Harel, an Israeli rider, traveler, and racer, is a bubble of explosive energy. I first met her during the Hellas Rally Raid in Greece, one of the largest rally races in Europe. It was Achinoam's first big rally – and she kicked butt.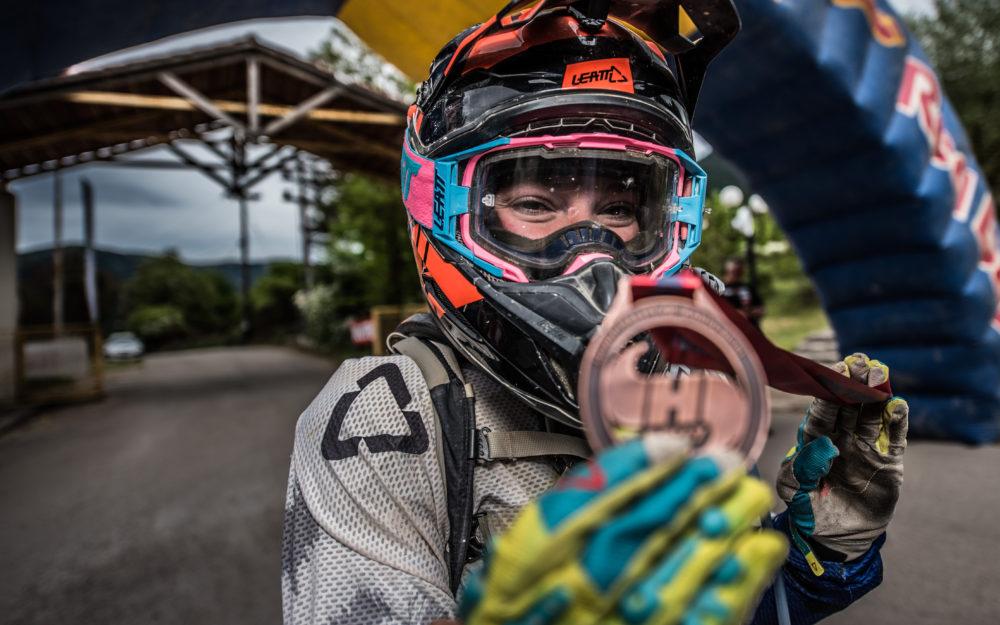 We sat down with Achinoam to chat about traveling, racing, and motorcycles.
Hey Achinoam! Tell us all a little about yourself.
I'm 27 years old, from Israel. I had always dreamt of riding motorcycles thanks to my grandfather, who is now is 85 years old. He has ridden Africa twice (West and East), has done the Silk Route, crossed the US…Just a few weeks ago he returned from Mongolia. He rode alone on his BMW GS1200, traveling 10,000 km. I have always looked up to him and so the first chance I got, I worked to get my license.
I served 5 years in the Israeli Defense Force as a liaison officer working with the United Nations. When I became an officer at 21, I had a bit more money and a bit more freedom, so I would sneak away from the base to take motorcycle lessons. Eventually, I managed to pass my license and a week later, I was in the US riding coast to coast on a Honda CB500F. Back then, I had no idea that motorcycles could leave the asphalt and was generally clueless about the whole world of two wheels.
The day I came back from my ride in the US, I walked into the KTM dealership in Tel Aviv and saw a huge poster of an enduro bike. It looked fascinating so I asked to take a test ride and that was it, I was hooked! I got a KTM 125 EXC 2 stroke and started trying to figure out how to ride in the fields behind my house.
A year and a half later I flew to Cape Town, bought a BMW GS700 and rode solo for six months from South Africa to Kenya and back.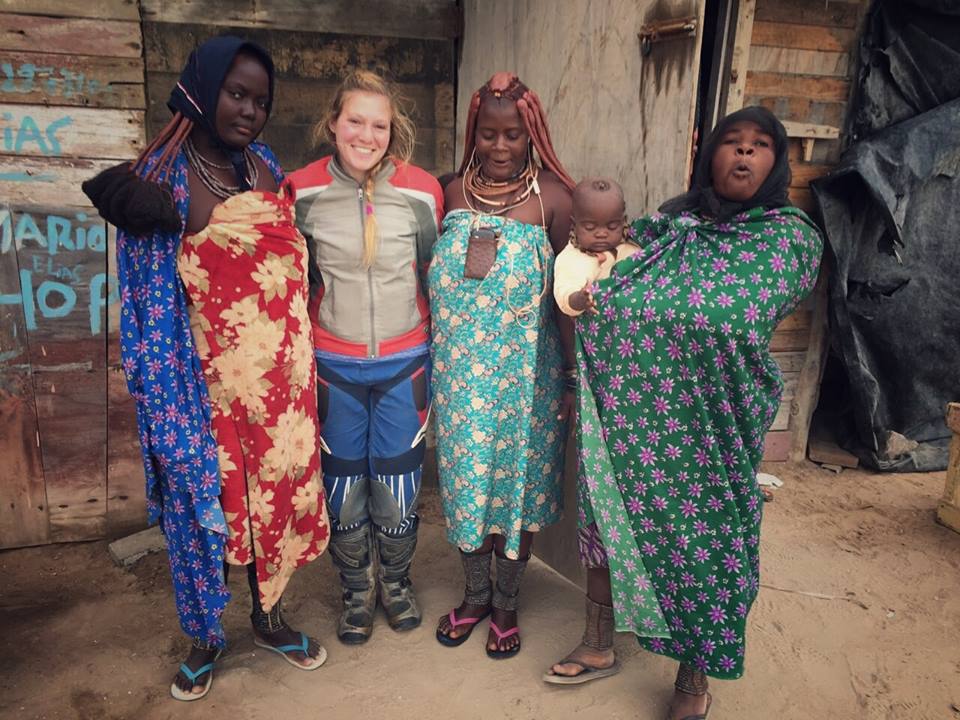 Why did you decide to try rally racing? Is traveling not enough anymore?
I'm currently studying towards my law degree, so I, unfortunately, don't have time to travel and racing has also really interested me. I am a competitive person and love challenges, so for me, this was the next step of testing myself. Racing has also given me a new dimension to my relationship with motorcycling and with myself. I've loved every minute of the stress, sweat, pain, pressure, and adventure and can't wait to race again.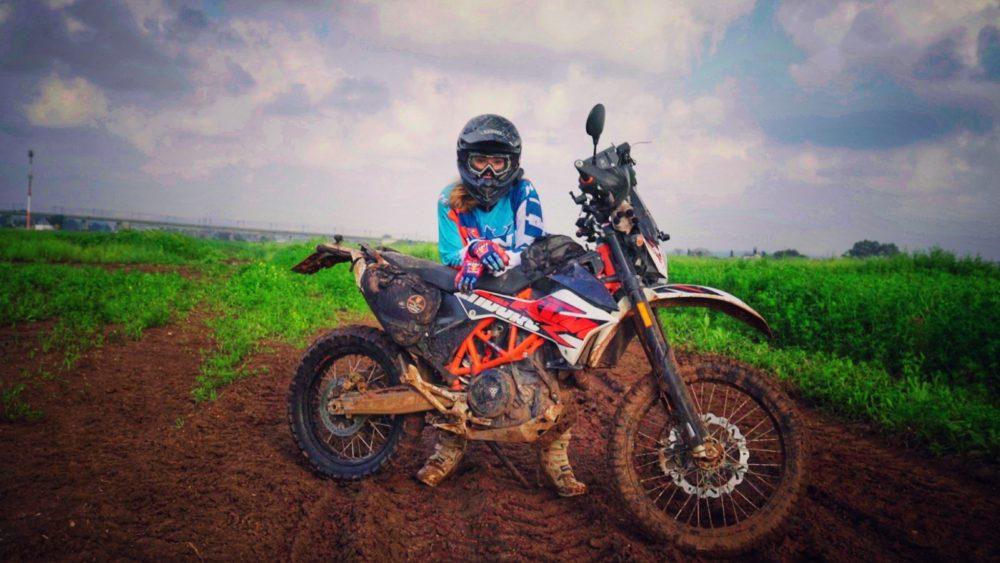 How did you prep for the rally?
I lucked into meeting some great riders who competed in Hellas last year. They took me under their wing and taught me so much. I borrowed a roadbook holder from a different guy each weekend, since I didn't have my own, and learned how to navigate, but I was still pretty slow and would get tired easily.
A month and a half before Hellas we had an international rally in Israel, the Desert Baja Israel. It was 3 days of deep sand across 700 km. I competed with my KTM 690 Enduro R. And it was hell. I was so far from being even close to being able to finish a part of it. The first day there was a mistake in the roadbook which I couldn't figure my way out of and had to quit and head on the road back to the bivouac. On the second day after about 50 km out of 280 km I just couldn't continue. Riding the sand after the four-wheeled vehicles had churned it was hell, especially on such a heavy bike. On the third day, I rode 90 km out of the 190 km and was stopped from continuing because it was too late in the day. Just think how slow I must have been. It was, frankly, terrible. I felt defeated and like an absolute loser. How in the world was I supposed to be able to finish the Hellas Rally in two months?!?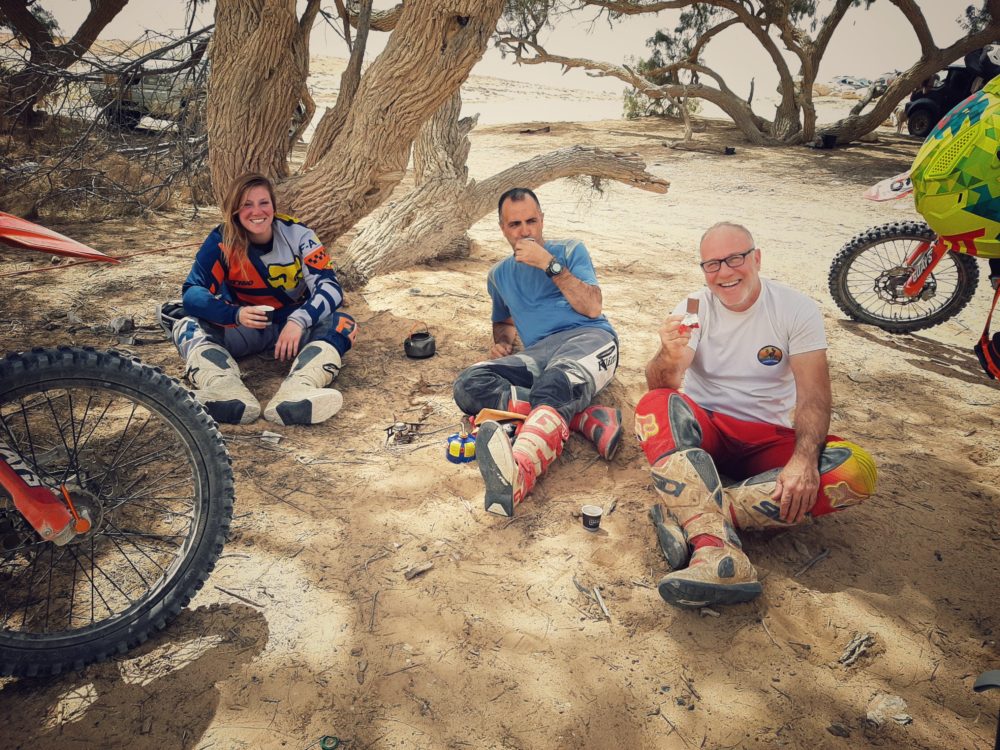 I decided to start training like crazy. I spent every weekend in the desert riding. I practiced technical bits again and again, I went to the gym, until I was able to redo the entire route of the Desert Baja on my 690 in good time. I was still skeptical that I would be able to finish Hellas, but it felt great to see my progress.
What bike did you choose for Hellas and why?
I didn't want to do Hellas on a bike that would be too heavy for me, so I went for the KTM EXC-350 four-stroke, same as I have at home. It's a great bike – light, nimble and strong.
What was the biggest surprise during the rally?
I was sure that I would have a really hard time and would finish each day crying and miserable, to be honest. But in reality, I had a great time! I finished each day with a huge smile on my face. I would go out in each morning not worried about how good I would do but excited about the scenery I was about to see. The routes we rode were breathtaking, the power of nature around us was unbelievable. We rode all day on the side of mountains, on the edge of cliffs higher than the clouds, through wildflowers and small streams. So you can see why I got so excited.
I was also surprised and proud of myself in that I kept on improving throughout the race. I saw myself riding next to stronger and stronger riders, and even overtook others here and there. Before Hellas, I never honestly believed that I would ever be able to ride faster than a guy. And here I was able to hold a good pace.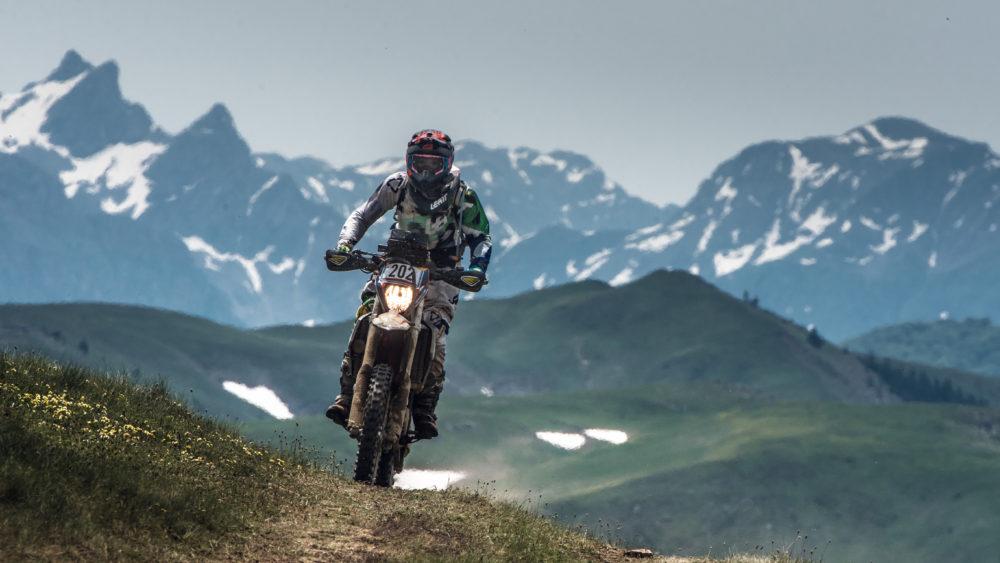 What was your best and worst days during Hellas?
My best day was Day 4. It was a short day, about 150 km. It started with a river crossing with a very rocky/stony section. I felt at home since we have a lot of river beds filled with tiny stones (in Hebrew we call it dash-dash). Afterwards the roadbook took us through some really hardcore off-pistes – you go up a hill and around a vineyard, with no track around you, and then are led through tiny narrow trails with huge cracks in the ground beside you. The rain starts falling and the road becomes red and muddy and the smell of the sage around you starts filling the air. I was in heaven.
My worst day was Day 6. The exhaustion got to me and I guess it's natural to feel a small down when you've been in pure ecstasy for a few days. I slept in a tent in the bivouac which also made it very hard core. Cold showers were a fun 15-minute stroll away and it was absolutely freezing at night. I had to wear 3 layers of thermal clothing and a ski coat, which meant that I was so huge I had a hard time getting into the sleeping bag and rolling around in it at night. I woke up every morning with my arms completely asleep and had to shake them around and hit them on the ground to get the blood flowing. So, the pure physical and mental exhaustion starting getting to me on the sixth day and I was a bit grumpy the entire ride.
What have you learned about yourself as a person and as a rider during the rally?
Hellas has helped me take a huge step in building my confidence as a rider. I've proven to myself that I have the ability to improve with hard work – I can set myself a goal and make it. Motorcycling is all about balance, and I feel like I also learned how to get closer to the correct balance between intensity and relaxation. During a rally, you have to be aggressive in certain points – if you are overtaking someone or have a clear path you need to be able to hit the gas quickly and take advantage of the situation in order to gain a few seconds. You also need to be very focused on navigation. At the same time, you need to be relaxed and calm. Otherwise, you get too tired and lose it very quickly. I felt this was something I was constantly discovering.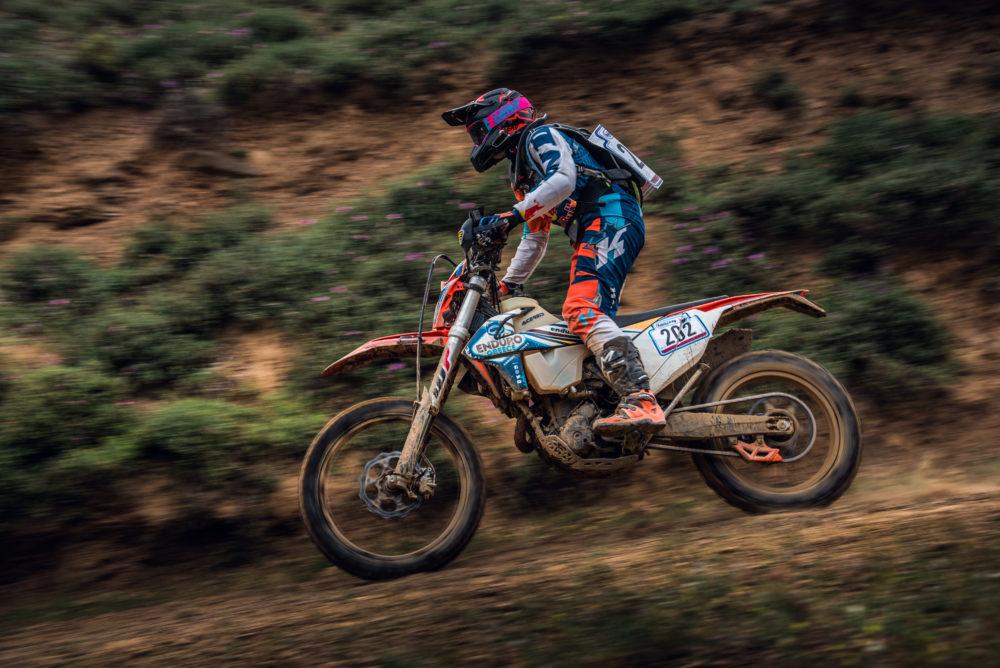 What's next for you?
My next dream is definitely to compete in a desert rally, hopefully, one in the dunes of the Sahara. I've got my eyes set on Morocco Desert Challenge in April 2020. It's a huge challenge and I have to improve my riding and find out how to do it financially. It may not seem realistic, but I've learned that "realistic" isn't a very good measure of whether to aim for something or not. The question is how much you want it and how much you are willing to work for it. Your attitude and dedication can make anything a reality in my eyes.
Am I going to see you at Hellas 2020?
Hell Yeah!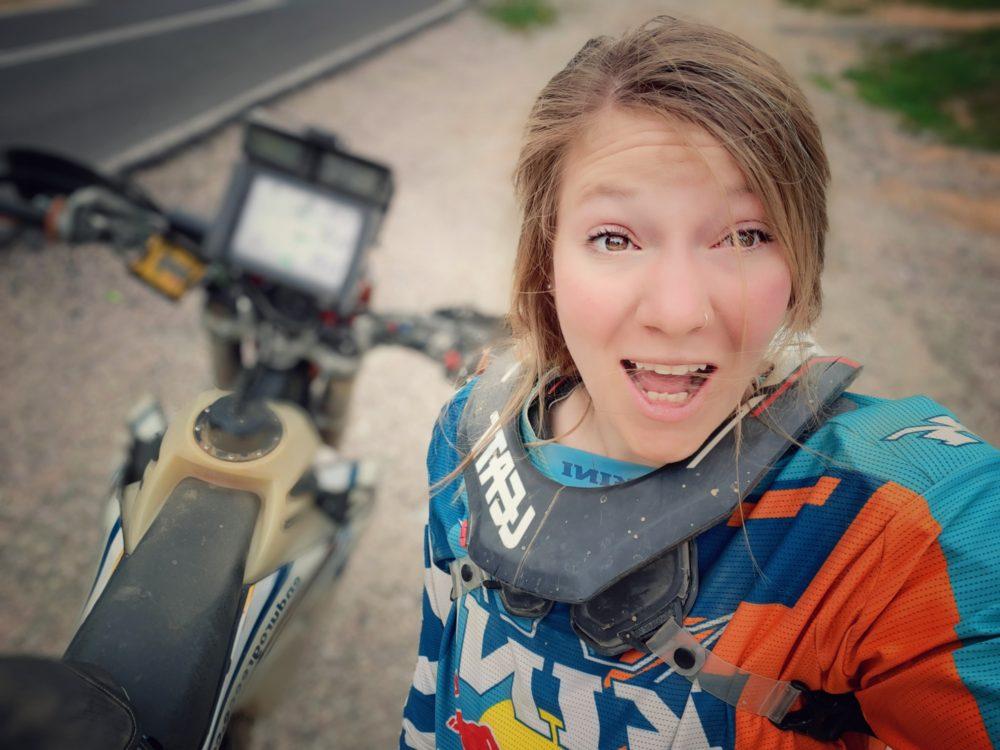 Follow Achinoam Harel on her website and Facebook page.
Images: Achinoam Harel, Actiongraphers