EGLE GERULAITYTE
Meeting Ruth Belcher is like being hit by a massive blast of positivism: she's bursting with incredible energy, creative ideas, and passion for all things motorcycle.
So it's no wonder that her first event, Flock to the Rock, has immediately attracted over sixty adventurous women: from May 5th to 7th Canon Beach, Oregon, hosted an all-female motorcycle rally lead by Ruth and supported by keynote speakers Mary McGee and Dionne Haroutunian.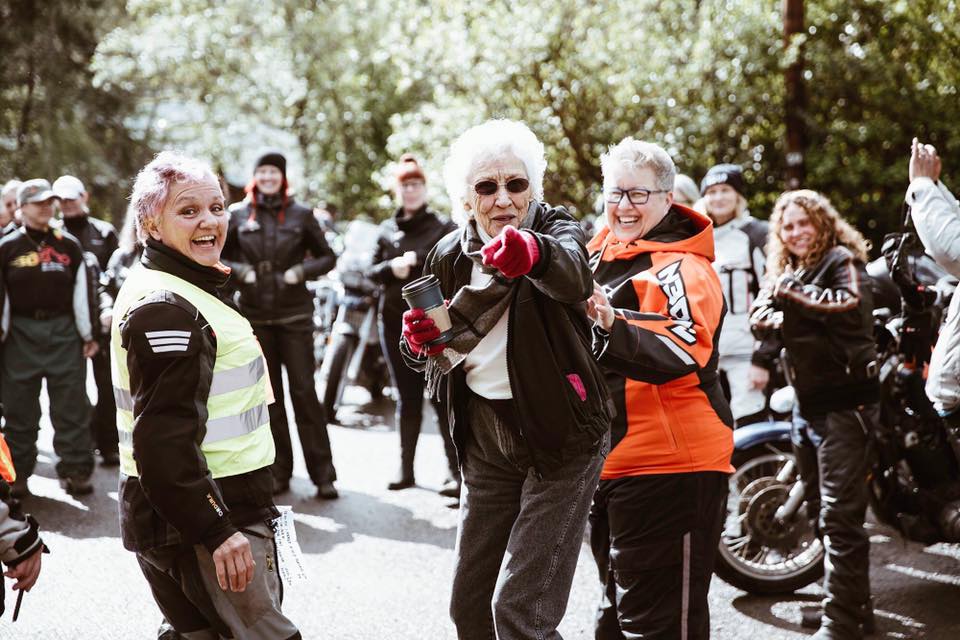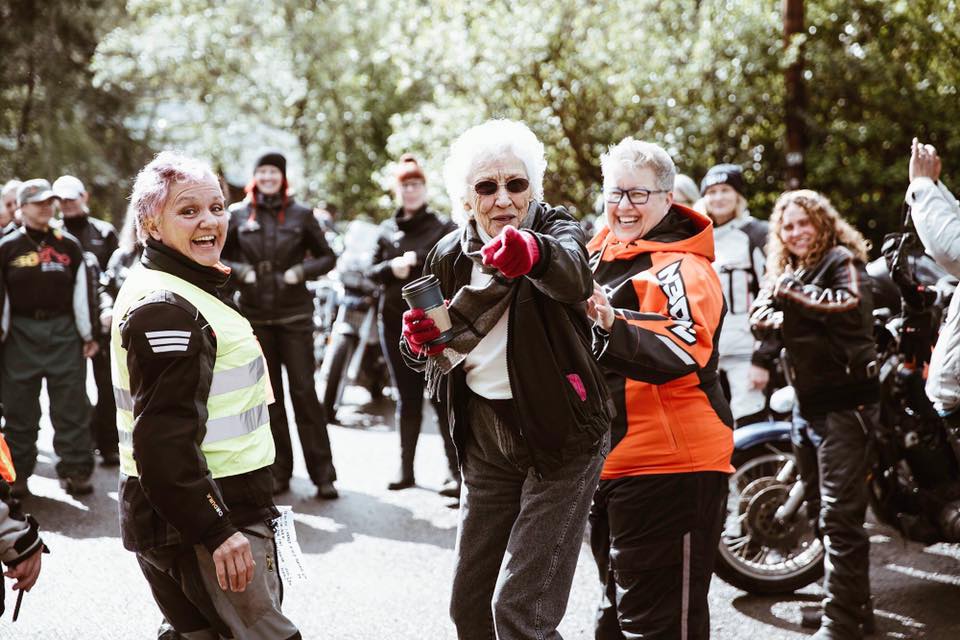 "I started riding when I was eight, got my first bike (a Suzuki DS80) at 10, and  just absolutely loved it. I've been riding my whole life. But what I was always missing was a strong, supportive community of women riders. I think we can all do so much more to inspire and support each other! So that's how Global Moto Adventures and now, the Flock to the Rock event was born. And of course, I just can't thank all the volunteers and all the amazing women who helped Flock to the Rock become a reality enough!", – says Ruth.
From Fear to Freedom
But her motorcycling journey had a long break in it: after starting a family, Ruth has dedicated her life to her sons. "I raised my kids, that was my priority, and I stopped riding for a while. I got back to motorcycling after I saw one of the Back Country Discovery movies – I knew I was missing something in my life, and I realized it was motorcycling. So I got a Yamaha V-Star and started riding again. But something was different: I felt scared to be on the bike again. I started looking for women's riding groups, but I couldn't find any. I was scared to go down the freeway! For whatever reason, I'd lost my confidence", – says Ruth.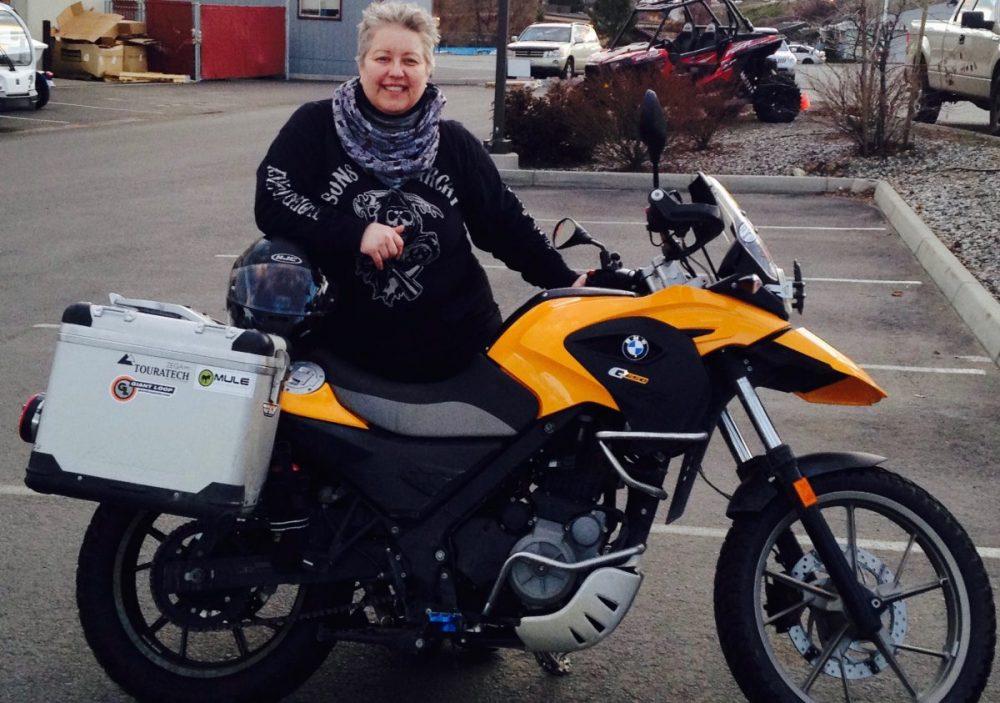 She was determined to overcome this, though. And travel was the way to go. "This just wasn't who I was on the bike. I wanted to get back to my old motorcycling self! So I would ride at night time or very early in the morning, when the streets were empty to get familiar with the big bike again and build my confidence. But it didn't help. Then, I decided I would take a trip. I took a three-week vacation from work and set out on a four-thousand-mile trip – I wore my leathers, slept on the ground wherever I could, and took the smaller country roads. On the Lost Coast, I scraped my pegs riding the twisties. It was amazing! I had the best time, just riding, being with myself, getting my mojo back. I cried in my helmet. Finally, I'd dumped my fear!".
Building community
The memories of being scared of riding, especially on a big bike, and having no support lead Ruth to start an initiative to help other women. "I get the fear. I get what loss of confidence can mean! I wished I had more resources and support at the time, but I didn't. So now, I want to help other women riders. I want to create my own community. I wanted women to connect, so I first created the Facebook group, Global Motorcycle Adventures of Women Riders. Soon, that morphed into Global Moto Adventures, and finally, Flock to the Rock idea was born".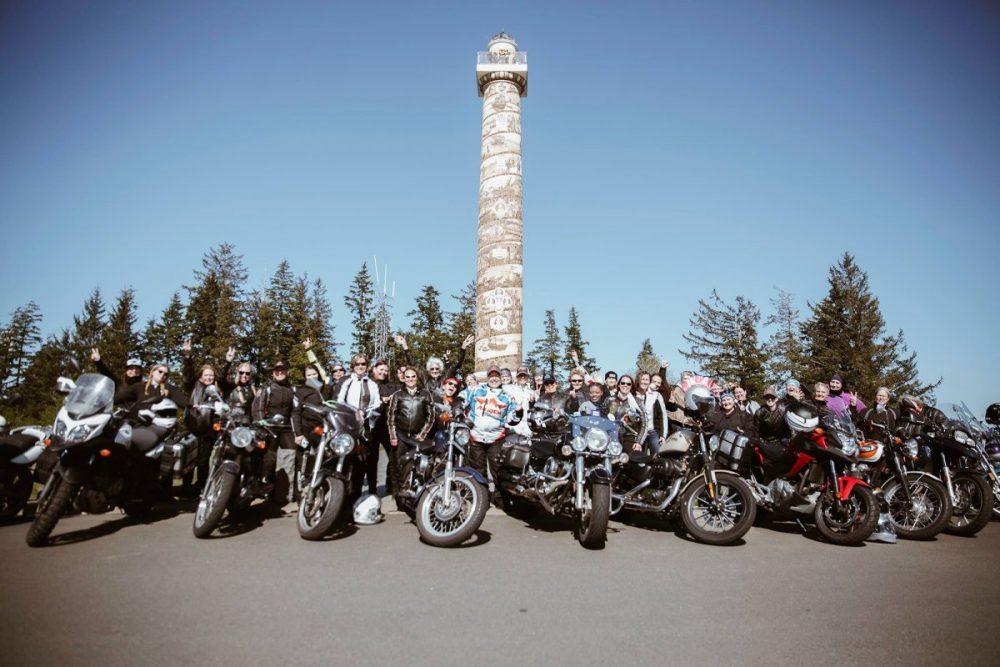 Ruth says she envisioned a female-centric event, a get-together of like-minded souls. "I reached out to the racing legend Mary McGee, and she came out to speak which was wonderful.  Dionne Haroutunian was speaking, too. We all rode together, had dinner, exchanged our experiences…it was very inspirational. I introduced Global Moto Adventures to everybody. I got such a huge response! Women had a great experience, and the energy was very different: riders were focused on getting to know each other, connecting, building community. Mary said this was the most amazing experience she's had! She said the best part was the energy – the camaraderie, sharing stories, the feeling of a community. That was a huge honor!".
Until the next event, Ruth has a few different projects she is working on: there is a "women who ride" film in the making, female-centric training and possibly, all-female tours.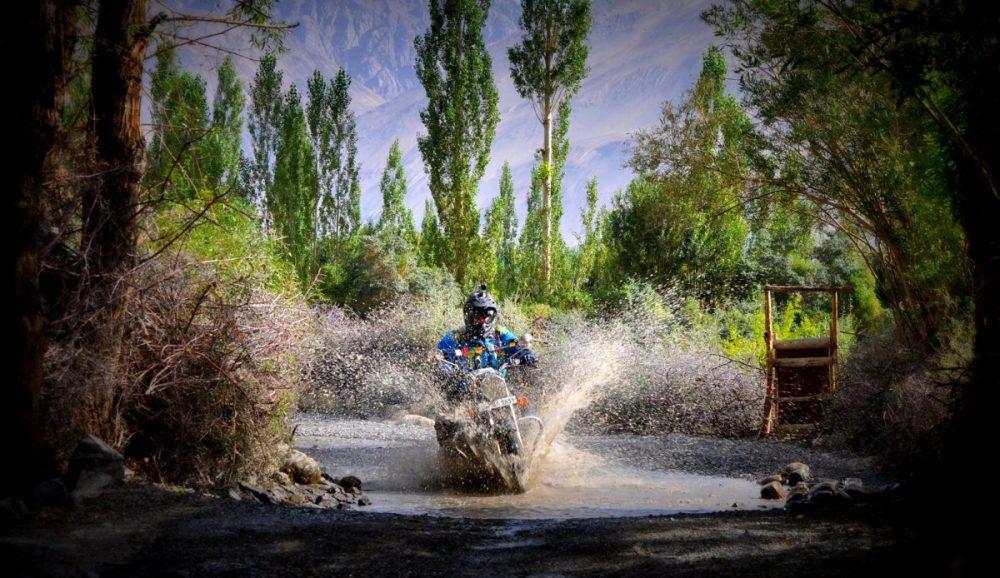 "Women have gone unrecognized in the industry for so long, it's time we change this.  Whether you're Mary McGee or a girl who just learned to ride, I welcome all, and I want to help all! I want to support women in riding, women in motorcycling business, all women. I am building the community I want to be a part with. I'm inspired by so many women. The courage, the determination, this just brings tears to my eyes. I would love to see the industry giving women the recognition they are due, and stop thinking about women as 'only an X percentage'. Simply acknowledge us! I would also like to see more sponsorship for women. More credit where credit is due. More sponsored female riders out there".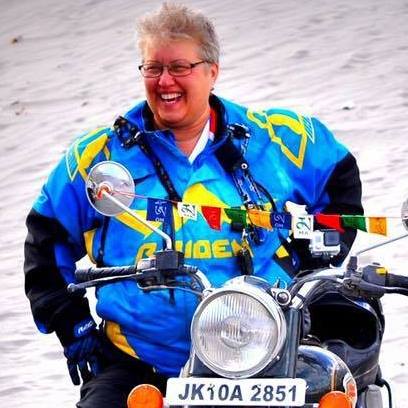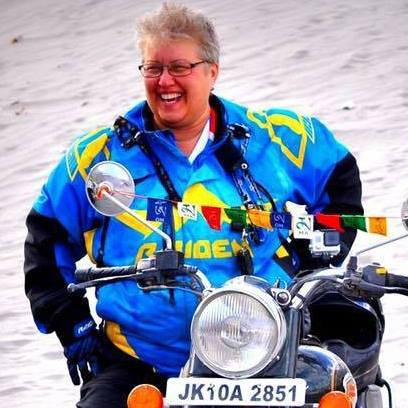 Want to ride with Ruth? Keep an eye out for her projects: Global Moto ADV