Riding A Motorcycle Around the World: Expectations, Reality, and Relationships
Thanks to social media, availability of motorcycles, and great marketing, riding a motorcycle around the world has become as commonplace as gap year backpacking – only motorized, and with a touch of Power Ranger aesthetics.
It's been done by solo riders and couples; men, women and kids of all nationalities; there were fastest and longest RTW trips accomplished, riding anything from BMW land yachts to miniature postie bikes, Chinese motorcycles and enduro machines.
And yet, despite #rideRTW being about as unusual as #vanlife or plain #travel, the legend continues. Social media transforms RTW riders into prophets of unbridled freedom and gods of adventure motorcycling. At events, world riders suddenly become heroes, whether they want it or not.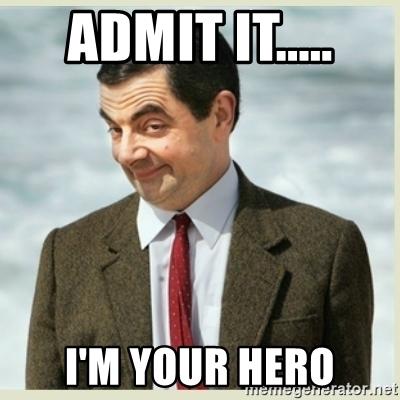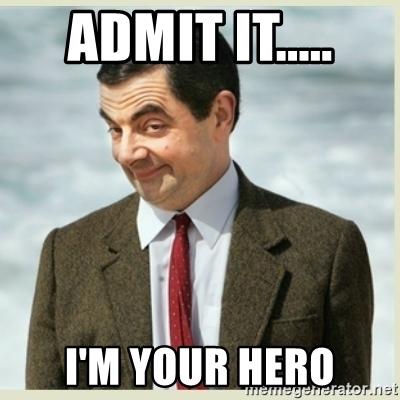 It's certainly no bad thing. Promoting adventure riding and traveling is a terrific way to inspire people to venture out on their own.
But is life on the road really perfect?
Conquering vs Exploring
A big part of it all is attitude. Setting out to "conquer" the world, or to be the fastest, most extreme, or most kosher will instantly add stress to the whole expedition. And stress is bad for you: much like with off-road riding, if you're tense, you're a lot more likely to fall.
I've met people on the road who were miserable, hating the journey, hating the countries they were traveling through. Yet, they carried on because, well, you're on this amazing, once-in-a-lifetime adventure – surely you can't just go back! Or change your route if the trails prove to be too demanding, or take a break, or switch to a lighter bike.
The thing is, nobody really cares whether you do the hardest route possible, or whether you're just cruising along smooth tarmac. Nobody's that concerned whether you can jump your 1200GS off of Saharan dunes, or whether you're just plodding along on a small no-name motorcycle. Your journey belongs to you and no one else. Why not just… enjoy it as it is? Messy and sometimes stupid, exhilarating and at times, exhausting, awesome and taxing, always fascinating and never the same.  Round the world or round the corner, all you're doing is riding your motorcycle around, and there's no one perfect formula for that.
Create your own – and enjoy the hell out of it.
Survival Rule #1: Adaptation
Human beings are wonderfully adaptable – a trait that helped us become the dominating species on Earth (for better or worse is another debate). Riding a motorcycle around the world requires adaptation, too. And not just to the varying climates and terrain, cultures and temperatures, cuisines and road conditions: it also requires adaptation to an ever-changing you.
Some people ride around the world for a few months or a few years, only to become severely depressed and listless once they get home. Some never even set out because the task just seems too daunting. Some end up riding around the world indefinitely as two-wheeled nomads.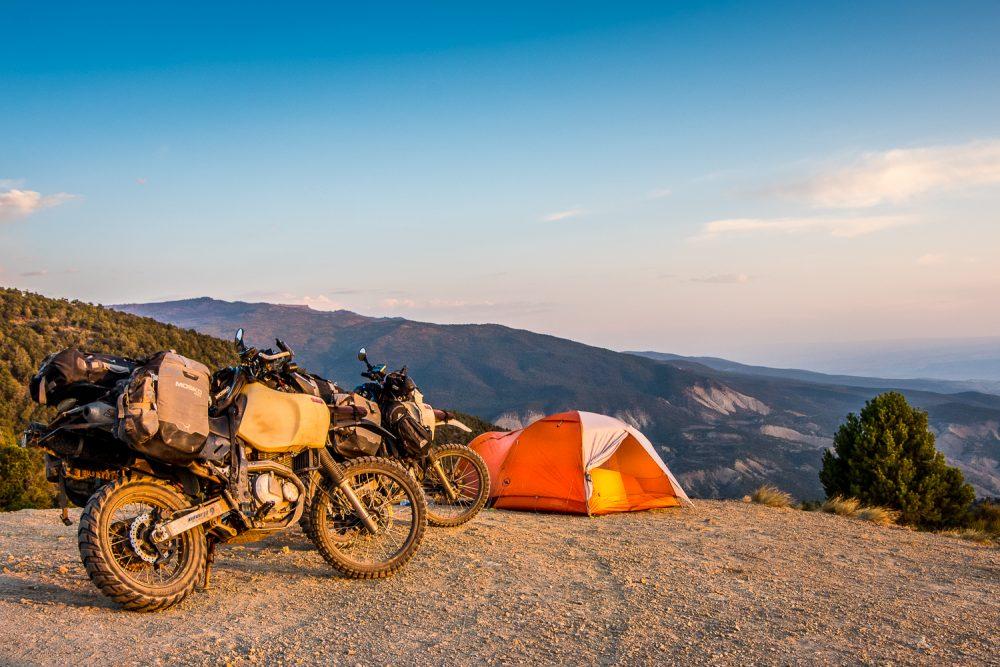 It's okay to change as the world changes around you. As you open up to new people, cultures, and possibilities, change is inevitable. Your horizons broaden, your perspective grows bigger. Instead of fighting it, accept it – and go with the flow.
Because it's okay to suddenly decide you've had enough and want to go home. It's equally okay to decide you want to keep going, or only travel a few months at a time, or never go back home. It's okay to change your professional life as a result, it's okay to return to the comfort of the familiar, and it's okay to completely reinvent yourself.
Change and adaptation are natural, and guess what? It's also essential to growth.
Relationships on the Road
We've already written about relationships on the road, sex, solo travel, and everything in between. Setting out on a long journey for the first time, many couples fear that the trip will make them or break them. Some find love on the way; some remain fiercely independent.
Riding a motorcycle around the world can seem like a great challenge at first, but as you go along, it becomes just life. Somewhat unusual, granted, but still just life with it's very mundane realities. Somebody snores; somebody always forgets to program their GPS.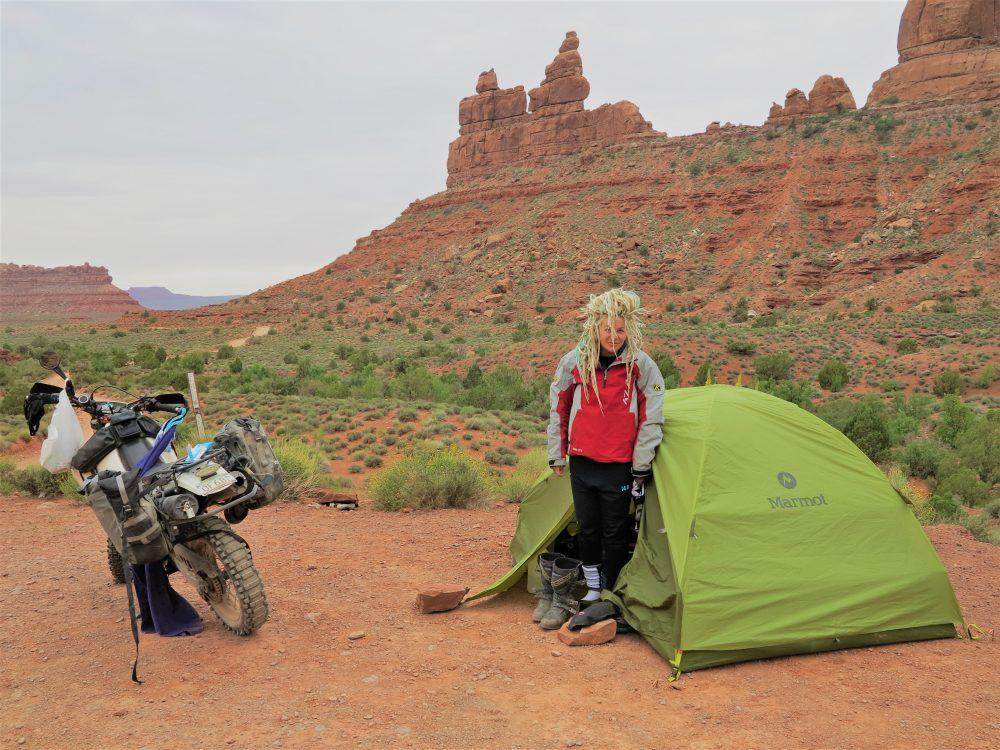 On the road, habits and moods clash in spectacularly everyday ways. If you're planning to ride around the world as a couple, it's not heated debates about the destiny of mankind, exotic adventures, or life-or-death situations in the Brazilian Amazon that will decide the future of your relationship. It will be your ability to tolerate your partner's annoying manner to say they are ready to go, then fuss for another ten minutes before they finally get on their bike. It will be your partner's willingness to accept your bad moods in the morning. It'll be the little things, the everyday things, the same things that matter at home. Sure, they will be unreasonably intensified; you'll both lose it sometimes, and blow things out of proportion.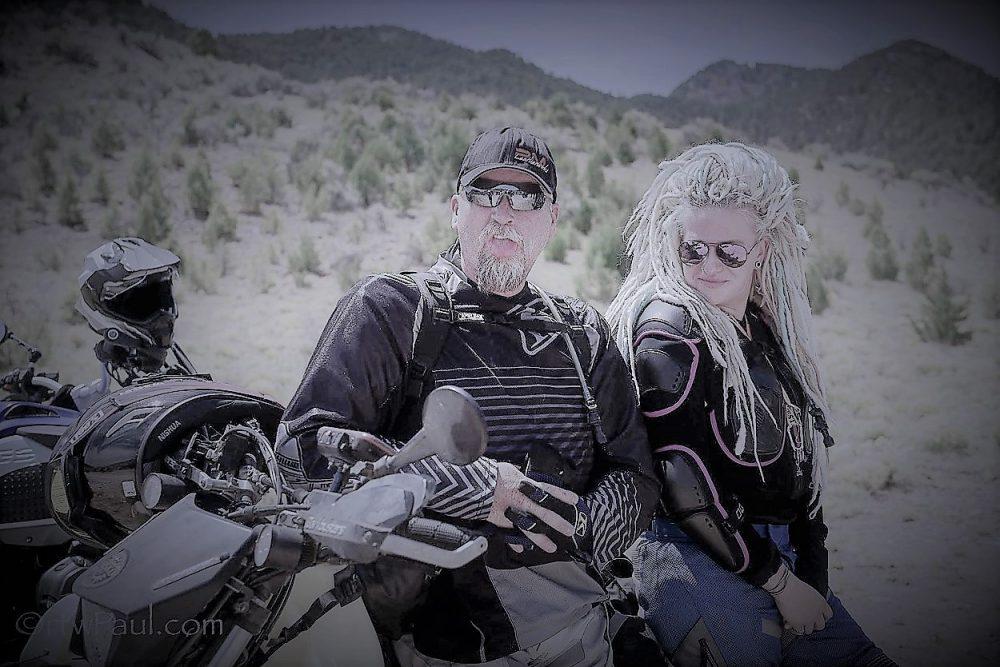 But for the most part, life on the road – single or coupled – will be just life.
And it doesn't just apply to relationships: it applies to the whole journey, however long or short, however hardcore or vanilla. You'll still have to be a decent person. You'll need food, shelter, and good coffee. You'll pet animals and meet people and ride your bike on all sorts of terrain; there will be rainy mornings and an impulse to pig out on fast food and Netflix binges and flu.
There will also be sunrises over snow-capped mountains, unending, inspiring beauty of humanity across continents and cultures, and there will be a strange freedom in the endless miles, disappearing under your front tire.
Wherever you are, whatever your means, if you dream of riding your motorcycle around the world, go, and go now. But don't set out to conquer.
Set out to explore.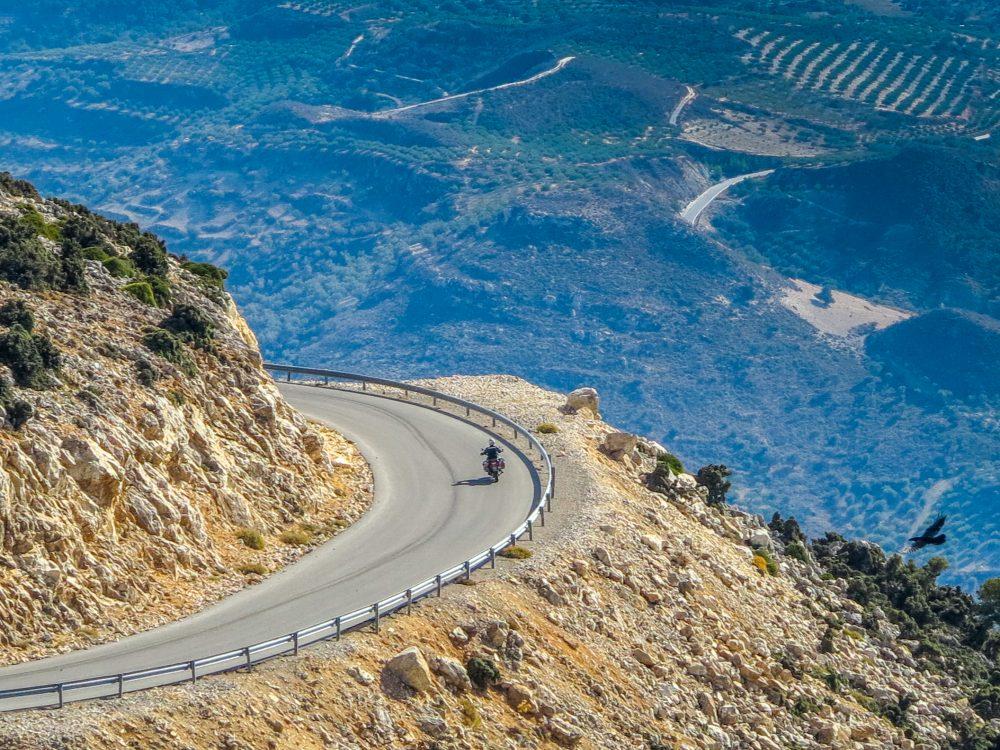 Words: Egle Gerulaityte
Images: rtwPaul