BY FRANZISKA JENETZKY
When I was back in Germany last summer, I was often puzzled by people telling me how brave I was to travel solo.
I never felt particularly brave, and the motorcycle journeys just seemed like a natural extension of what I always loved: to travel.
Those comments made me question why people would perceive me that way, and I realized it didn't have so much to do with myself, but more with their own dreams and concerns.
The adventure motorcycle industry is booming, with more and more tour companies offering their services and media outlets showing riders what the perfect adventure should look like. The whole hype lets people wonder and dream. They want to get out, off to exotic places, to discover what it means to ride on foreign soil.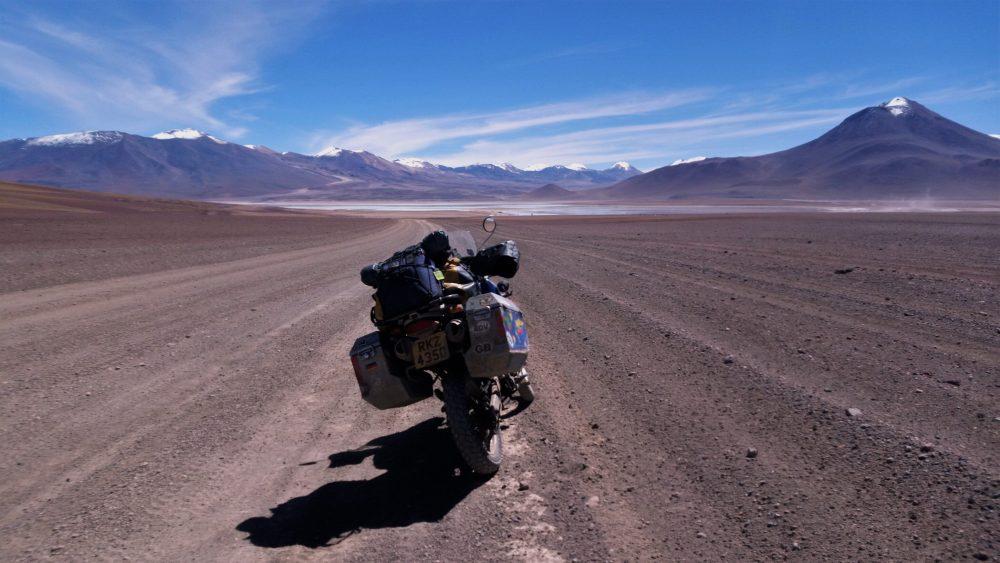 But there is one big hurdle: leaving your comfort zone.
The hardest step is the first one—the plunge into the unknown. Every traveler I've met has a story about their first steps, and wondering if they're doing the right thing (myself included). "Am I crazy? What will happen next?"
While there are no clear answers, you're most likely doing the right thing, and yes, you are probably a bit crazy. But is that a bad thing? Just think about what you could gain.
So how do you leave the comfort of home and the security of a regular lifestyle? It's never easy, but once you've done it and look back, you'll wonder what all the fuss was about. There is no one way to do it and everybody is different, but the below points can be helpful to ease yourself out of your comfortable zone without too much shock to the system.
Get A Passport
Get a passport. It is an active act of preparation, but you don't have to fully commit yet. With a passport at hand, you can almost smell the aromas of foreign lands and feel the excitement of traveling through them.
Get Inspired
Find some inspiration, and grow your appetite for the unknown. Browse through different websites, blogs and forums. There are plenty of them—besides our wonderful Women ADV Riders platform. Peruse Horizons Unlimited and ADV Rider, as well as Facebook groups dedicated to overlanders and adventurers.
Think about where you want to go. Get information about the countries and their travel practicalities. The more you know, the better prepared you'll feel. (But be careful, and don't overthink or over-plan your trip. Some people get stuck in that planning stage for years!)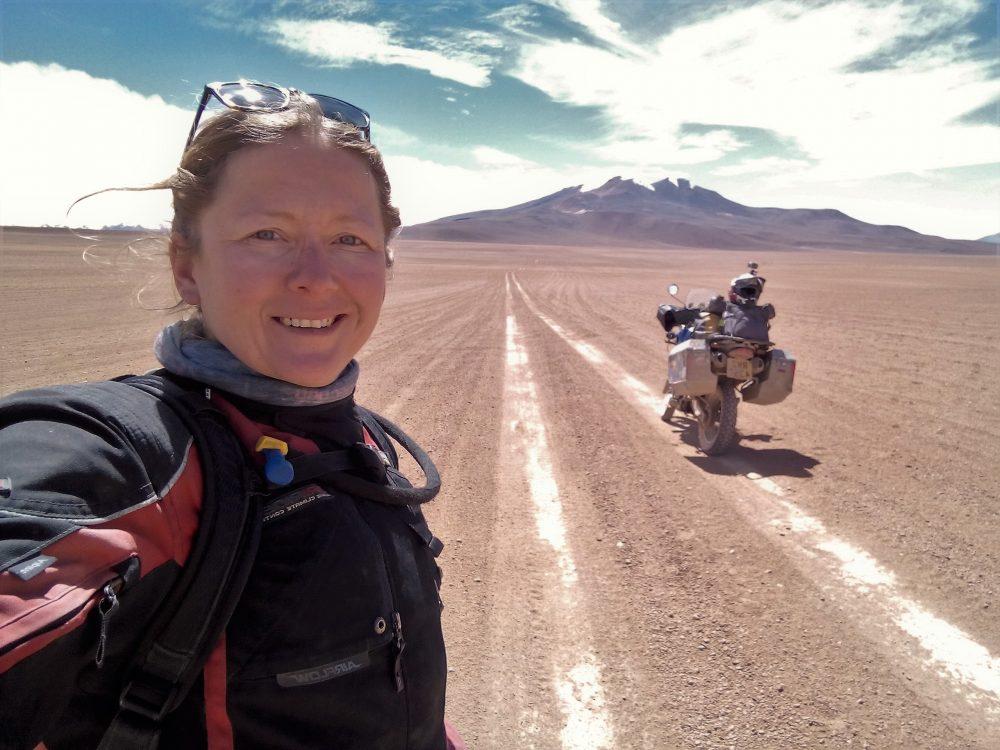 Language
Depending where you want to go, make the effort to know a little of the dominant language before your trip. It will enable you to communicate with the local people and in return will make your life abroad much easier. Besides, even if your language attempt is not the best, locals will give you a lot of credit for trying, and it will take their inhibitions of speaking English with you away.
Horror Stories
When I went on my first backpacking trip through South America, I had to listen to many horror stories from concerned people about friends of friends or something they saw on TV. My advice, don't listen to them. It's mostly hearsay. They are worried, because what you are planning to do is so far out of their personal comfort zone.
Once you've finished your preparations, wrapped everything up at home and the big day of jumping on the plane or bike has arrived, there are a few things you should remember for when you reach terra nova.
An Open Mind
This is one of the traveller's essentials: Keep an open mind! This will not only help you prevent problems with locals, but will also make it easier to find your footing in a new country. You can't always use your experiences, culture or western ethics as the base of your judgement, and you can't expect the same standards as at home. Complaining about stained bedsheets in a place where everything is washed by hand may not be appropriate. It could unnecessarily embarrass your host, and set you off on the wrong foot.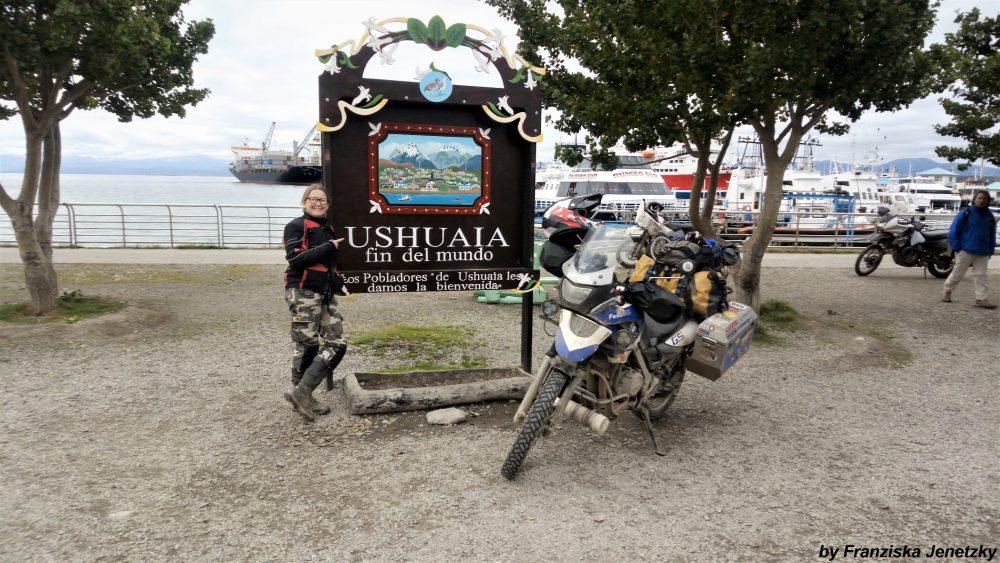 The Other's Shoes
Speaking of feet, when you encounter problems or experience difficulties with local people, put yourself in their shoes and try to see the whole picture.
If you feel somebody is rude, ask yourself if they might just be more direct than you're accustomed to. I stepped on many toes when I first moved to Australia, just because German communication is in many cases much more direct. Eventually, I had to learn to sugar coat what I wanted to say.
Another issue is often money. On my first travels, I felt everybody was after my hard earned cash. A lot of the time it was true, but can you blame them? For example, if a market woman tries to overcharge you, this might only mean that she saw an opportunity to earn a little extra to feed her family. It isn't a personal thing. It doesn't mean you have to accept it, but you could instead ask for a little extra for the price. She might not mind chucking in some extra stuff. Or, you could try to negotiate a new price that is satisfying for both sides. But most importantly is not to get too upset.
If you have an issue with a local, try to stay calm. Make sure all the facts are on the table and understood. More often than not it is just a simple misunderstanding due to language or culture difficulties. If you recognize them as such, they can be solved more easily.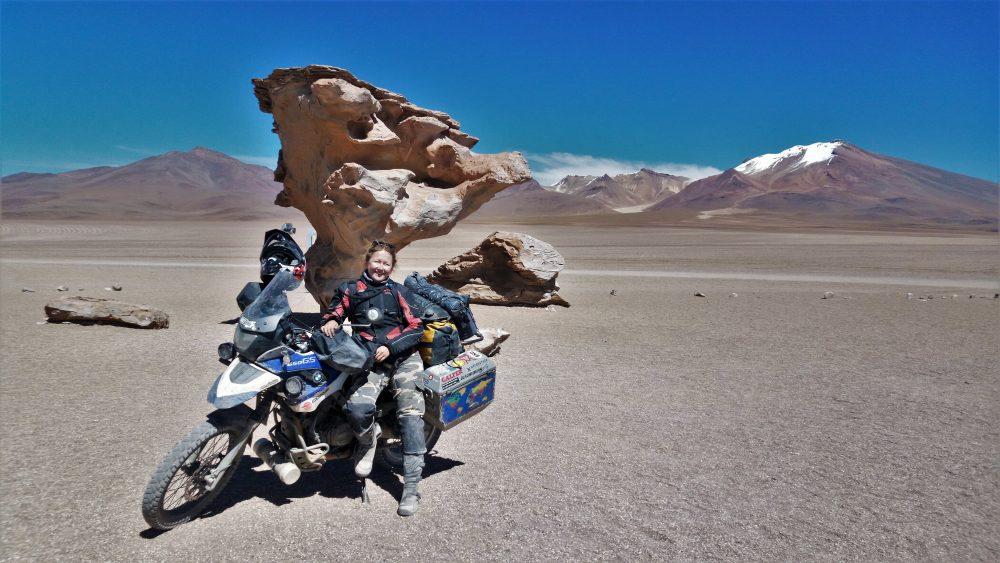 I know all this is easier said than done, and the first time out of the country can be overwhelming. A calm attitude and feeling comfortable in different surroundings comes with experience. The more you travel the more you will feel at home anywhere in the world. The most important thing is, you won't regret your choice to venture out and discover the unknown. It won't always be easy, there will be stories of sickness, breakdowns and other hardships, but (and this is a big "BUT"), on the same trips you will experience kindness, love and hospitality. You will see breathtaking countryside and many of nature's little wonders, you'll discover sides of you that you didn't know. And if you do it right, it will humble you.  
So don't wait any longer. Leave your comfort zone, grab your motorcycle and discover our amazing planet.
Intrigued to hear more? Follow Franziska's adventures on Facebook

Sponsored by