New to the magazine but not new to motorcycles, here is Alexis's first installment of Lex's Garage!
Not many know me and I know very few of you (though I'd like to know more!). But like most readers here, I'm a rider. Whether you ride for the fun, the money, or bragging to all your friends at home playing Call of Duty in their underwear, while you ride like a maniac, we all have our reasons.
My name is Alexis Englund, a fourteen year old girl who isn't afraid to throw a punch, and prove the person who says "You can't do it," wrong. Especially if said person is a dude who thinks "Girls can't do what men can do."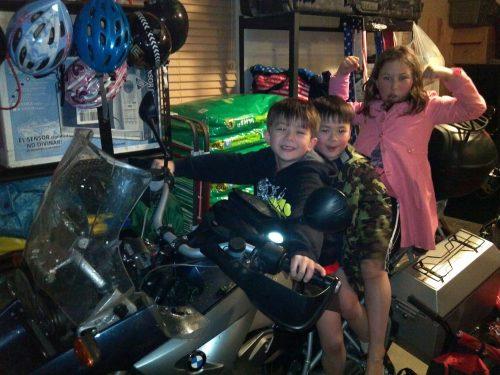 My father's a man I like to look up to, both figuratively and literally—I'm still waiting for my growth spurt. He taught me to ride when I was little. His bike at the time was a 1996 KLR250 with metal tank, teal green plastics and a purple frame. An outrageous color choice but popular at the time, I guess. When he first let me on that bike I was maybe two years old. He'd let me or one of my brothers ride with him on the tank, sitting in front of him as he would ride around in circles.
I remember always grabbing the crossbar on the handlebars and copying whatever dad was doing. He'd pull in the clutch and give a few blips of the throttle and I'd mirror it. Though I didn't know what he was doing, I would try anyway.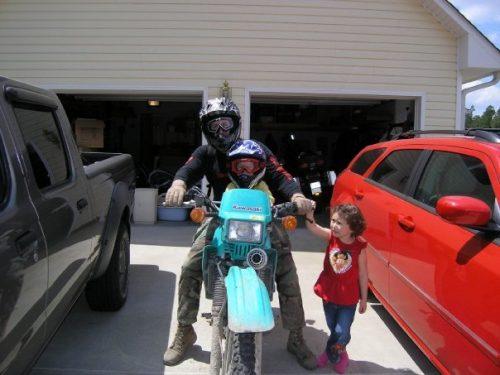 When we got old enough, Dad started getting us on two wheels of our own. Of course, it was a bicycle at first, and I always managed to hit the tree down the little hill in our front yard. Once the cycling was mastered, the next step was two wheels plus a motor. For me, that happened in the summer 2007 when dad got an XR50 that was bored out to an XR88 pit bike.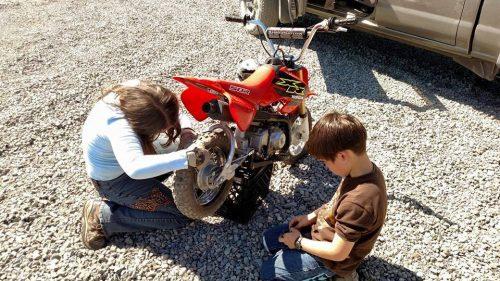 Fond memories came from that bike, the biggest being when I finally got my grubby mitts on it. I immediately ran it into the side door of the garage, successfully breaking the frame, three of Mom's flower pots, and the stupidest thing: bending the training wheels. Yeah, I crashed a tiny pit bike into the side of my house with training wheels on it at the age of four. But I got back on and rode around the house a little more, while eventually heading inside to get a bandaid for a cut on my arm.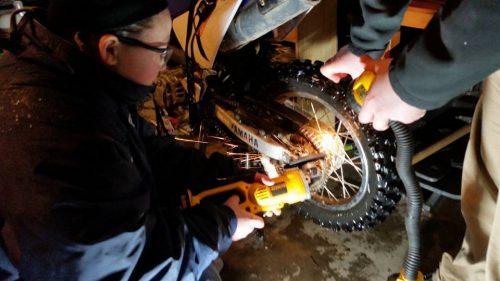 And to this day I ride my bike, crash it, and always get back on—except for that time I fractured my arm. But most importantly, whether injured or healthy, I fix my bike to hit the trails again. And that's why I'm here: to share my mechanical experience with all you riders, who haven't yet had to fix your bike as much as I've had to!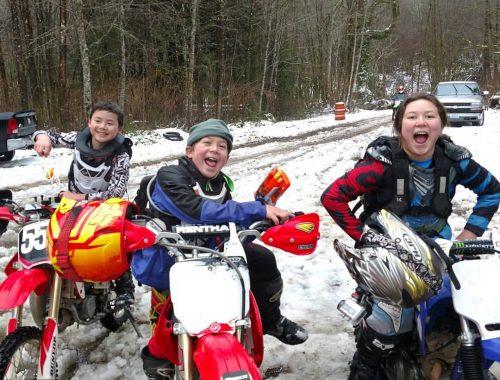 Keep an eye out for future installments of Lex's Garage, as she discusses how motorcycles work and maintenance tips.