Hanna Johansson has one message for us: "If we open up and come together and give love, we'll receive love. The world is filled with beauty and warmth." Hanna exudes #Adventure is Attitude.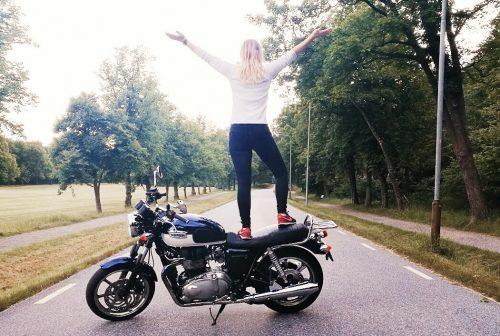 Growing up in Stockholm, Hanna was interested in things that weren't considered typically "girly", motorcycles among them. She was lucky to have a mom who used to ride, and who bought Hanna her first motorcycle when she was 17. In Sweden, you have to be at least 24 to get your motorcycle license, and Hanna decided to get hers when she was 25.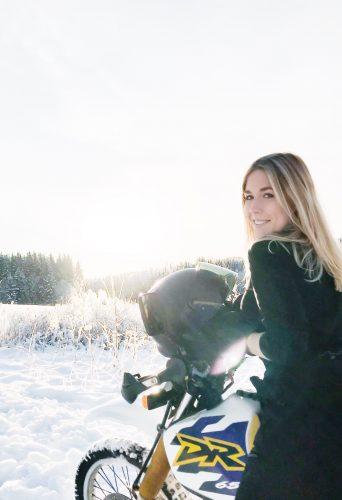 "The best part about riding is the feeling of freedom. I feel like the queen of the world when I'm riding my bike!" While she has had to overcome feelings of uncertainty and inexperience, she says, "It's important to remember who you are and what you want to do and to experience. Don't listen too much to others; your gut is a smart one." Riding has helped her to realize how much she can do. She rides not to show others, but to show herself what she can achieve. She finds her self confidence growing with every kilometer she rides, with every problem she manages to solve and with every new person she meets.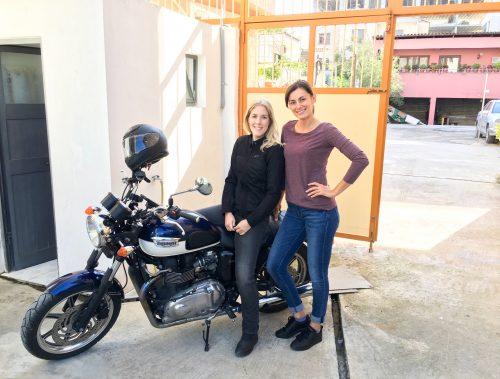 Traveling through her city, Hanna seems to always find something she hasn't seen before. She describes Sweden as beautiful, and whenever she has spare time, finds herself riding small curvy roads on the countryside outside of Sweden. She also recently rode her Bonneville Triumph solo through twenty countries in Eastern Europe, over the course of two and half months and 5,600 miles. She describes the experiences as "life changing."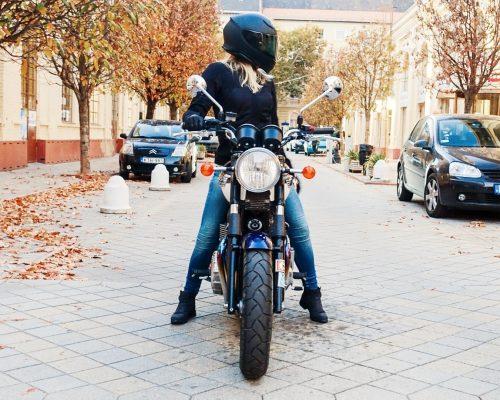 "The world might be a cold place in many ways, but it is also filled with beauty and warmth." While traveling in Bosnia, she was taken in by a Bosnian family that had lived in Sweden for a few years during the Bosnian war. She describes the dad as "seventy years old and so happy to have me there. He asked me all the time if I was hungry and treated me like one of his kids." While she was there, he said "I am so happy to finally be able to give something back after everything Sweden did for me during the war." This was the moment that Hanna realized just how welcoming people are. That was the moment she realized that by being open to the world and giving love, that love would come back to her tenfold.
https://www.instagram.com/hanna.c.johansson/