Every ride teaches us a little more about ourselves; last weekend, I changed up my normal routine of riding with my husband and friends and did a girls weekend.
Here's what I learned about myself in this new dynamic.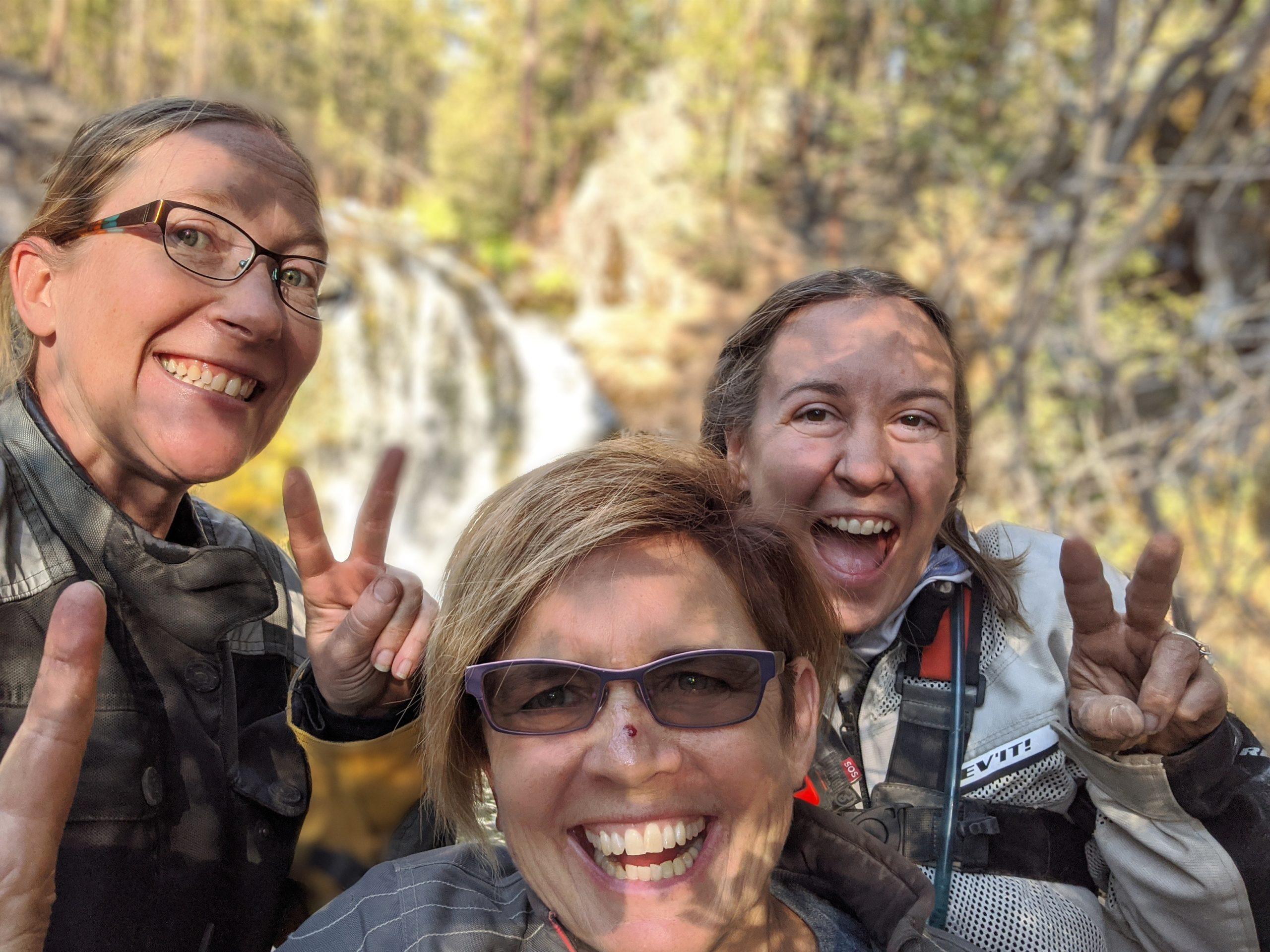 1. I've grown a sense of direction! 
I've developed a sense of direction over the past 10 years of learning to ride!  Not only can I use my GPS with ease, but I've gone from someone who thought every corner in the woods looks the same to someone who sees the details in each intersection. At one point, our group wanted to avoid a road I told them about that was washed out, but on our GPS route. I identified the road and the way around it completely from memory.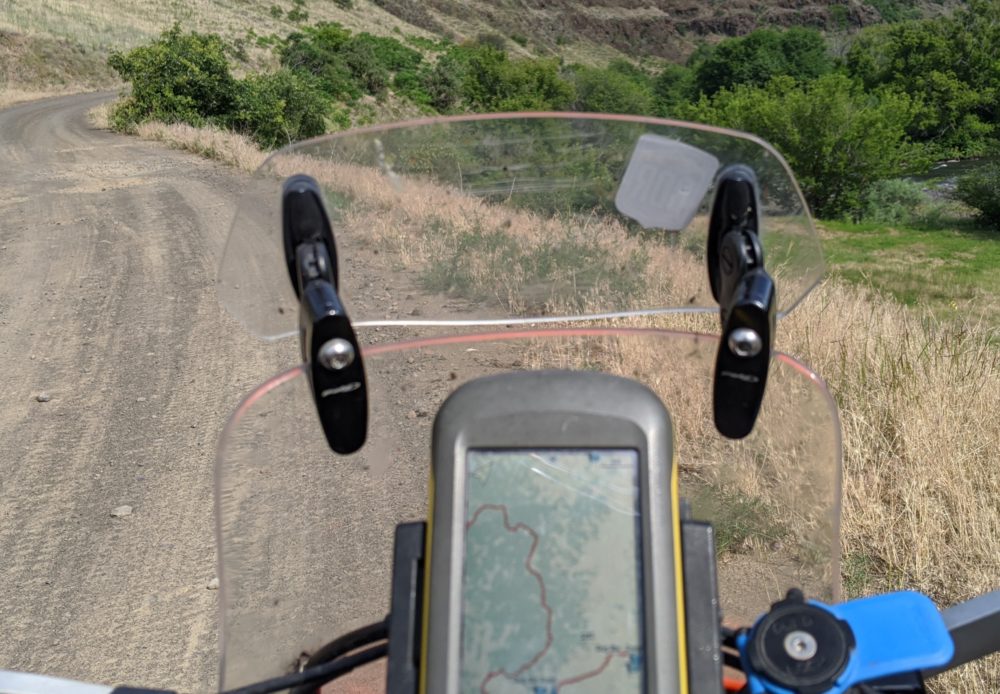 2. Girls Weekend: It's about the Journey, not the Destination.
When you're hanging with your bosom buddies who you don't often get to visit with, leave lots of time for talking! We enjoyed each other's company so much, we figured out we should set one travel goal per day to feel like we'd accomplished it, instead of fivethings to see!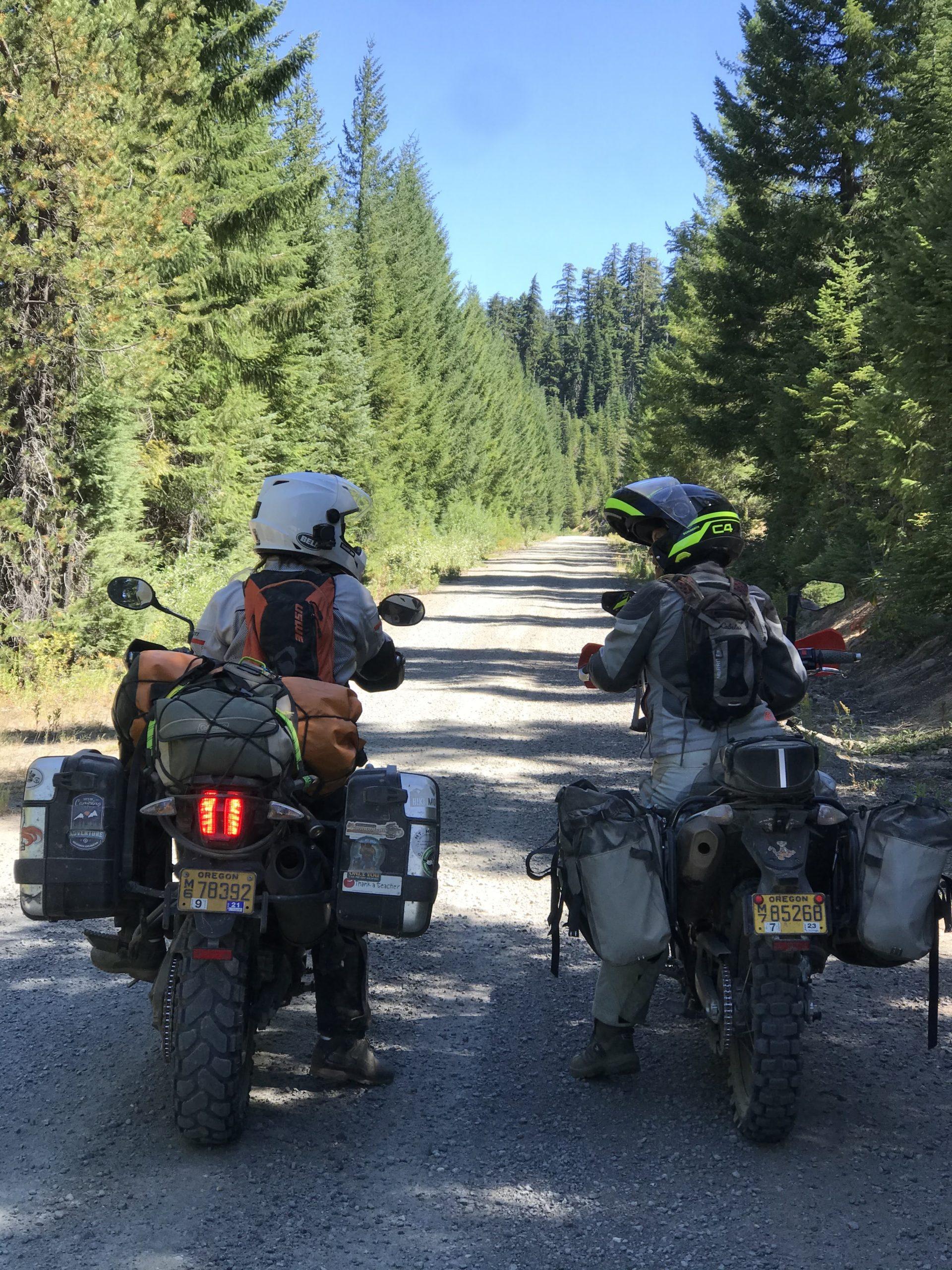 3. Be flexible!
Sometimes if the hot springs sound good to you, they sound good to the rest of the world too. Luckily, the world is huge and there are not people everywhere. As a lovely substitute, our group found a peaceful cove for swimming as well as the best river camp we'd ever visited!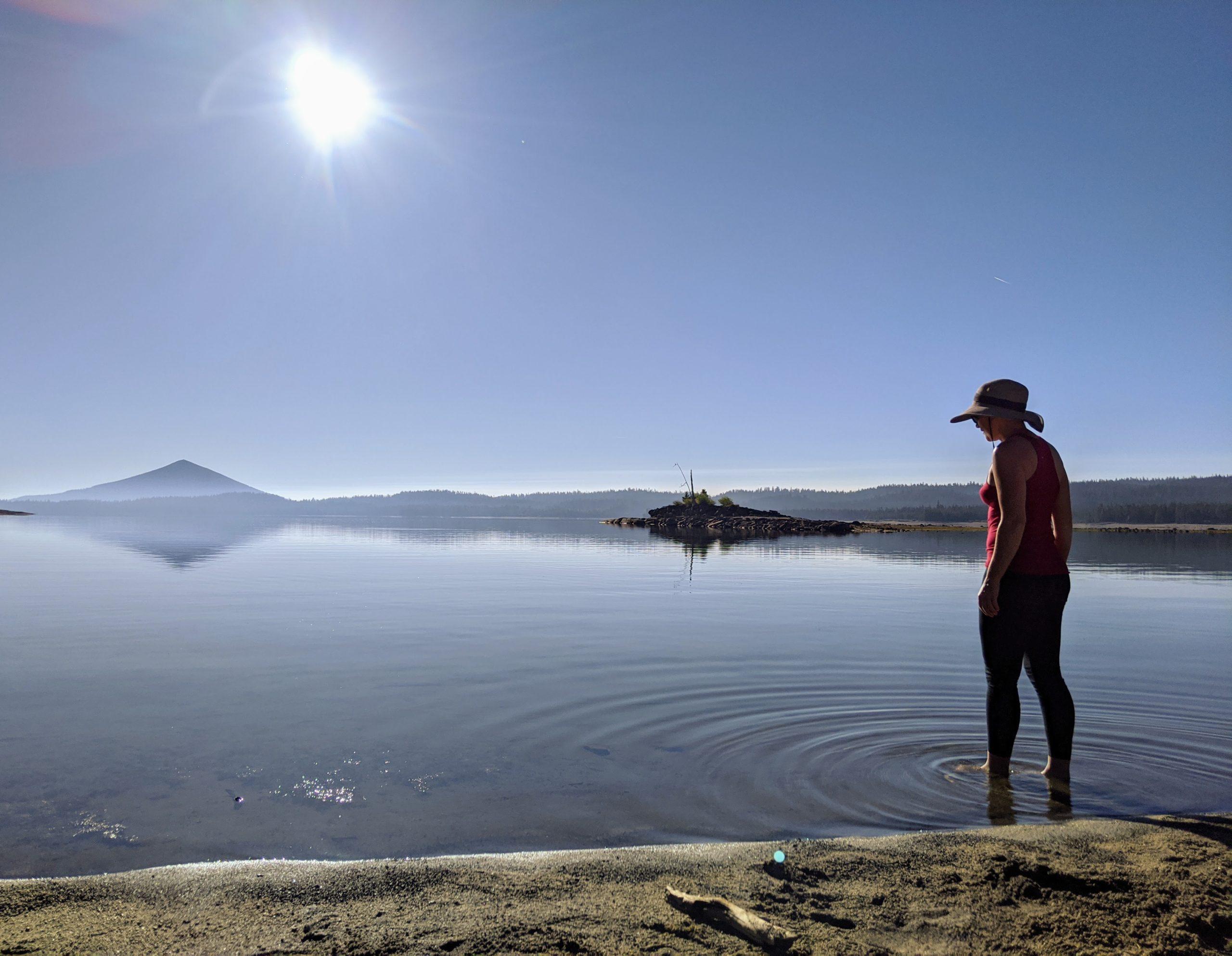 4. Girls Weekends give us time to try new bikes!
Tigers are legitimately fun and have a very approachable seat height! I jokingly say don't offer to let me ride your bike because I'll take you up on it.  I want to ride them all! This weekend, I cleverly snuck in a ride on a Tiger by offering to let me friend ride my 690. What a blast! The Tiger is a much heavier bike, but all kinds of fun and super comfortable. I've doubted my capabilities on big bikes simply due to minimal experience, but I'm rewriting that story about myself.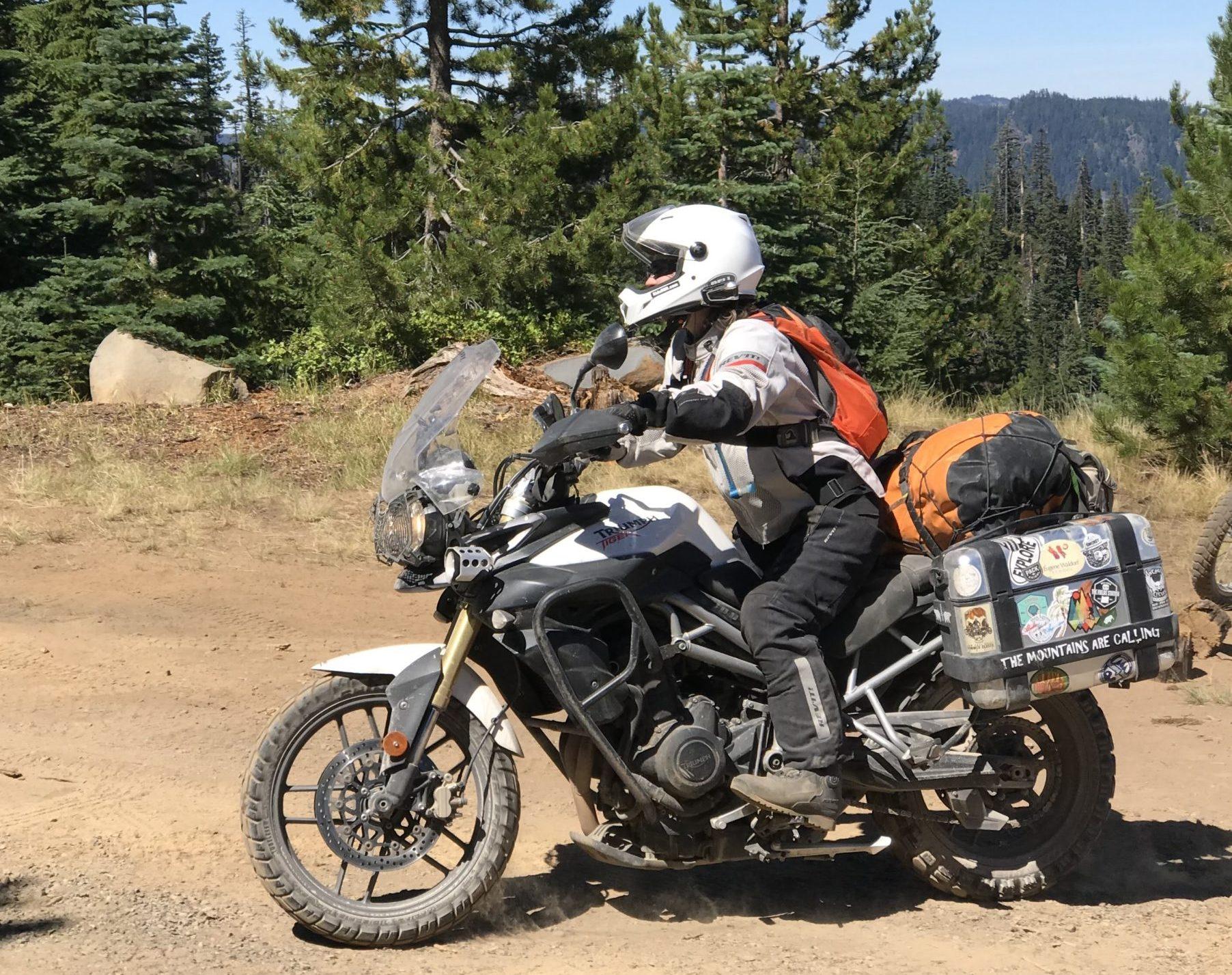 5. We are all confident and capable. 
It's interesting that in my normal context, riding with my hubby and friends, I'm content going along for the ride, letting others take the lead. When I head out in a group of women, my role changes. I'm full of ideas, and a pretty darned experienced rider.  I wasn't called upon for any tire changes, but I was ready. At the same time, with this ride, leadership was fluid. As the plan evolved into someone else's knowledge base, that person would take the lead.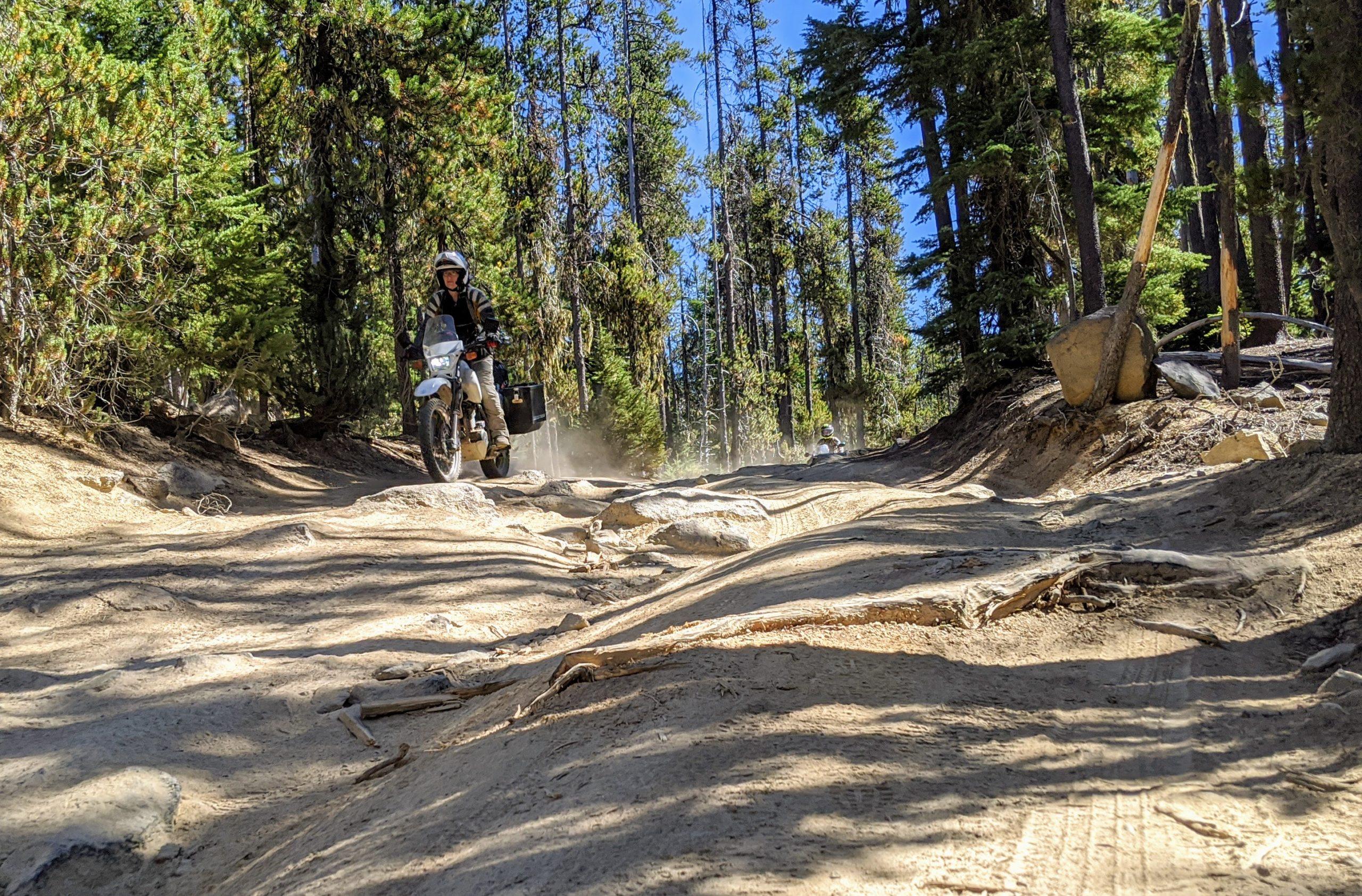 Whatever your normal context is, shake it up a bit! That's the best way to make new discoveries about yourself. 
Thank you to Misty Pine @overlandendeavors for taking such great pics for the memories. Follow her on Instagram for more awesome adventures!
If you enjoyed this, check out THIS ARTICLE for another women's weekend.
Wondering where they went? Check that out HERE!
Did Route 6 pique your interest?  Watch Kris, Nathan, and friends ride it HERE!