My alarm goes off. It's dark. A toe sneaks out of the covers. It's cold.
My mind starts its trickery. "Wouldn't you rather sleep than run?" "You might be getting sick." "You ran yesterday." The toe comes back in. Then ADV Woman's voice enters my head: "Fitness is a gift you give yourself."
I throw the covers off and grab my running shoes. In ten minutes, I am so grateful for this time. My mind is clear. My body feels great. My heart rate is a steady 155, and I'm picturing my goal: Riding LA to Barstow to Vegas.
Motivation Challenges
Motivation can be a challenge. I have been in and out of fitness routines since I gave birth twenty one years ago. Several years of survival with no fitness routine were followed by a notion to complete a triathlon with my friends. Training ensued, but I discovered I didn't enjoy riding a bicycle, and never even got to the part of training when I'd have to get in the water. Brrr. Yuck. Running, though, running was magical. I shifted my goal to an ambiguous, "Maybe I'll run a race someday," because to stay motivated, I need a goal.
Alongside running, I explored a number of other active pursuits. I resumed windsurfing and snow skiing, and started hiking and hot yoga. Kayaking, sailing, cross-country skiing, and horseback riding were all experimented with.  With life changes, the activities changed; zumba, yoga, and blues dancing became the new fitness routine. I focused on making movement fun, and let my health slide in and out of my awareness.
Goals
Then suddenly, there were motorcycles. Off road motorcycling demanded a level of fitness I'd never needed before.  I could ride a mile off road and feel like I'd hiked 10 miles.  At the same time, work, partnering and parenting were taking more time than ever. I'd set a goal to increase my exercise, do more squats, squeeze in push ups between client sessions, and again and again my mind would prioritize something else. Over the next two years, my "workouts" were half-hearted weight lifting and jumping jack sessions while watching TV after work. I'd set a goal to take walks over lunch and find myself typing notes, calling doctors, or catching up on emails.  Add in an online job and working on a magazine, and outside of my weekend riding, and a significant goal to become a better rider, my motivation for fitness was flailing.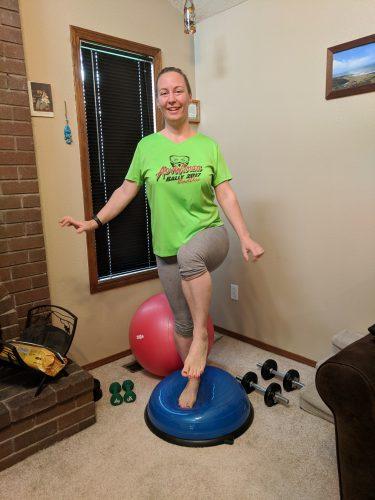 Accountability
Through the magazine came the opportunity to work with Coach Stroud. As a coach, he takes time to get to know the individual he is working with and taps into their motivation. He asked what my short term dream was, and the answer was swift. "I want to ride LA to Barstow to Vegas." He gave me concrete ideas about a fitness routine, the very minimum needed to improve cardiovascular health and strengthen the muscles needed to complete an intense two hundred and fifty mile day of sand riding. He tested my health with metrics so I could watch for improvement and helped me understand the mental aspect of fitness. And, he gave me a bit of accountability. I wasn't checking in with him about each workout, but I knew he'd be testing my cardiovascular recovery each time I saw him, and the heart doesn't lie. I found another piece important for motivation: Accountability.
Responsibility
I put off LA to Barstow to Vegas for a year. If I let it, this could be a time when my fitness routine slides; after all, the race is a year away. But, the third ingredient in motivation for me is responsibility. I have my goal, and I have some accountability. However, this is my body, my health, and my life. What I do each and every day is going to decide whether LA to Barstow to Vegas is one of my last big events, or just the beginning. It's not about riding well there, but about being able to live my best life for as long as possible.  My fitness is up to me.  So, no matter how cold it is outside, how little sleep I got the night before, or how far away the next ride may be, I've taken the responsibility now.  My fitness is up to me.
Motivation = Goals + Accountability + Responsibility.
Share your motivation!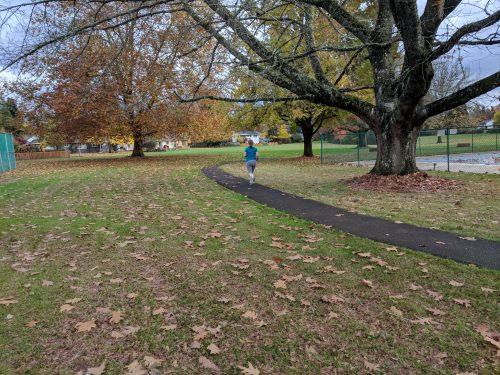 Like this article? Check out Running and Riding!