BY MARK CARRERA, OUTBACK MOTORTEK USA EAST/
SPONSORED ARTICLE
Crash protection must work as designed or it's a total waste of money.
Similarly, crash protection should have appeal and styling that compliments the bike, but should not be the focus of the rider's decision-making processes.
In a perfect world, buying crash protection for your bike should be a process of investigation based on a strong self-awareness of ability and desire, and forecasting your future adventures.
Unfortunately, this is not the process taken by many new riders. The reality is that many riders buy based on looks or company reputation, but not from a logical decision-making process. I know more riders than I can remember who spent a lot of cash for bike protection based on brand name alone! I've fielded calls where the rider insists that XYZ company is the best because it's from a European entity, or it's "Made in the USA."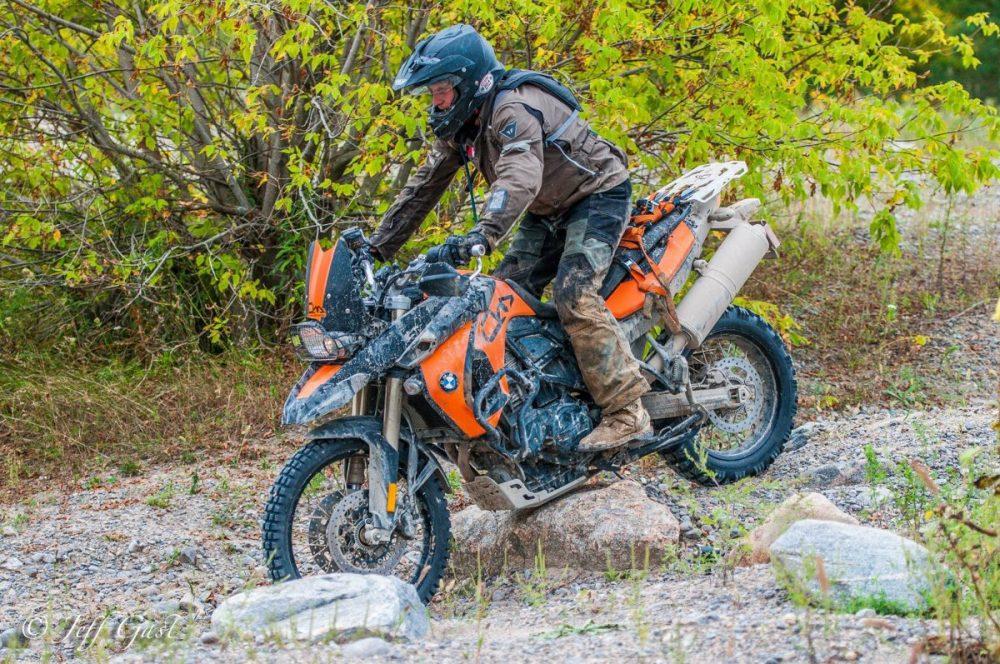 Crash protection should begin with an honest conversation with yourself to determine what your needs are, what type of rider you are, and what your dreams and demands for the future are. Lastly, put some thought to secondary uses for the crash protection that go outside the design intentions.  
Deciding what's best for you
So, what should be the focus when considering crash protection for your motorcycle? In my opinion, it should be the rider's current abilities and future goals.
If Joe/Jane rider is seriously considering the expense of outfitting their moto with crash bars and a skid plate, the first question should be about their current ability and future as a rider. Any reasonable crash bar will protect from low speed tip overs while attempting full-locked 'trials turns' or spiked front brake at an intersection. Nearly all skid plates will effectively deflect most types of road debris.
However, riders who push their limits, take advanced off-road riding classes, and plan on expedition-type tours should carefully consider their investment. Advanced riding includes the ability to ride goat-trail single track, crossing logs, and forge knee-deep water crossings. An advanced rider does not shy from deep sand, mud, or even snow. It's in these conditions that quality moto protection plays a significant role in an ADV rider's life. Failure of protection could mean a premature end to a great trip.
What should your crash bars and skid plate do, besides look cool and generate conversation around the campfire? Ideally, crash bars should protect the sides of your moto in basic low-speed crashes and, to some degree, higher-speed impacts.
That's why the video of Outback Motortek's owner, Lorry Gombos, purposefully dropping his F800GS onto gravel and paved surfaces speaks volumes about OM's product quality and performance. By drop-testing his F800GS, Lorry Gombos introduced the concept of building protection for real-world situations and not just for looks or market share potential. It's genuine and in-your-face reliability backed up by hard (video) evidence.
As standards of quality and durability, crash protection should be built for log crossings and frequent drops during slow-speed maneuvering. While most products differ little in basic design, some manufacturers stand out with specialty design elements.
As an example, Outback Motortek skid plates have embossed 'ribs' to both strengthen and reduce the friction zones; think of log crossings with reduced 'snatching' effect. While other companies add nylon sliders or even bottle openers (really!), the OM "ribs" represent the epitome of solid engineering using advanced technology and forethought to the problems of 'real' adventure riding. Also, a rider will never have to buy replacement parts for OM's skid plates, and there are plenty of places on any bike to open bottles.
Good welds equal great protection
Anyone with basic mechanical knowledge should be able to identify quality products. Welds should be even and clean, bends in tubing must be smooth and not kinked or show ridges from stress.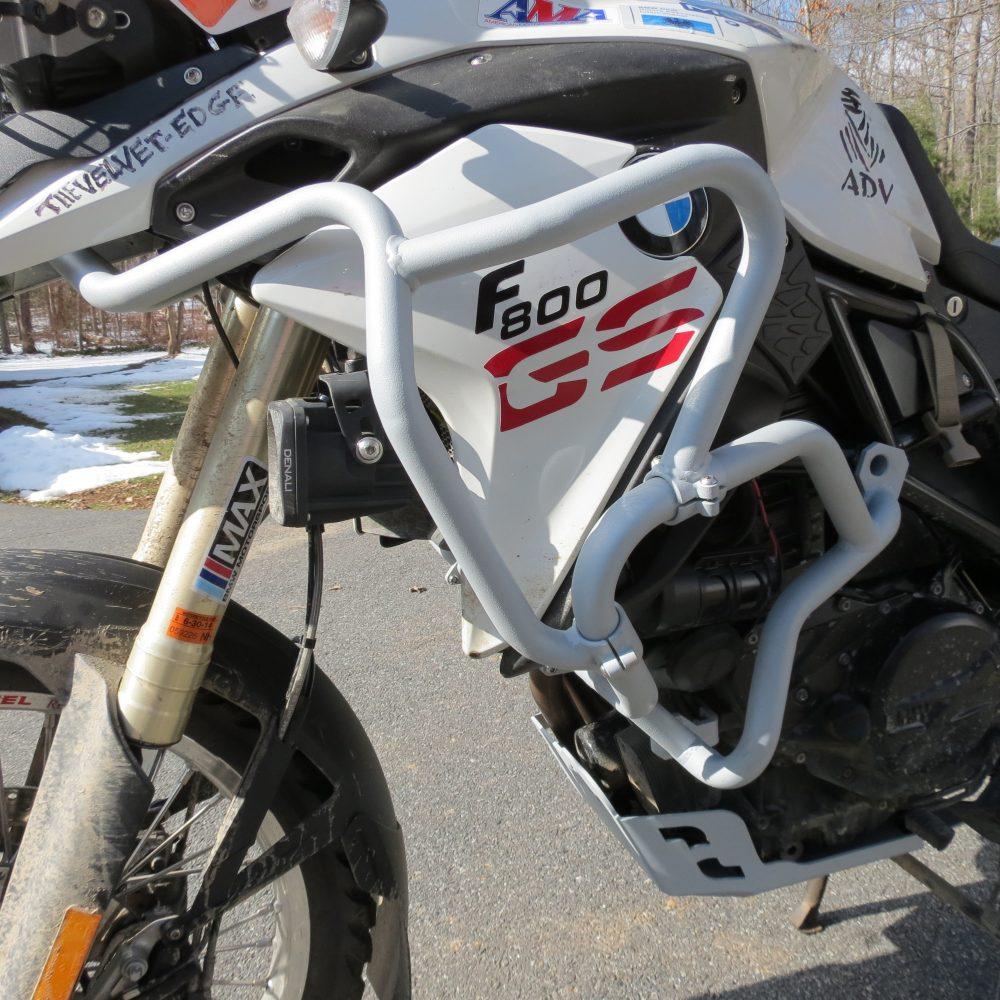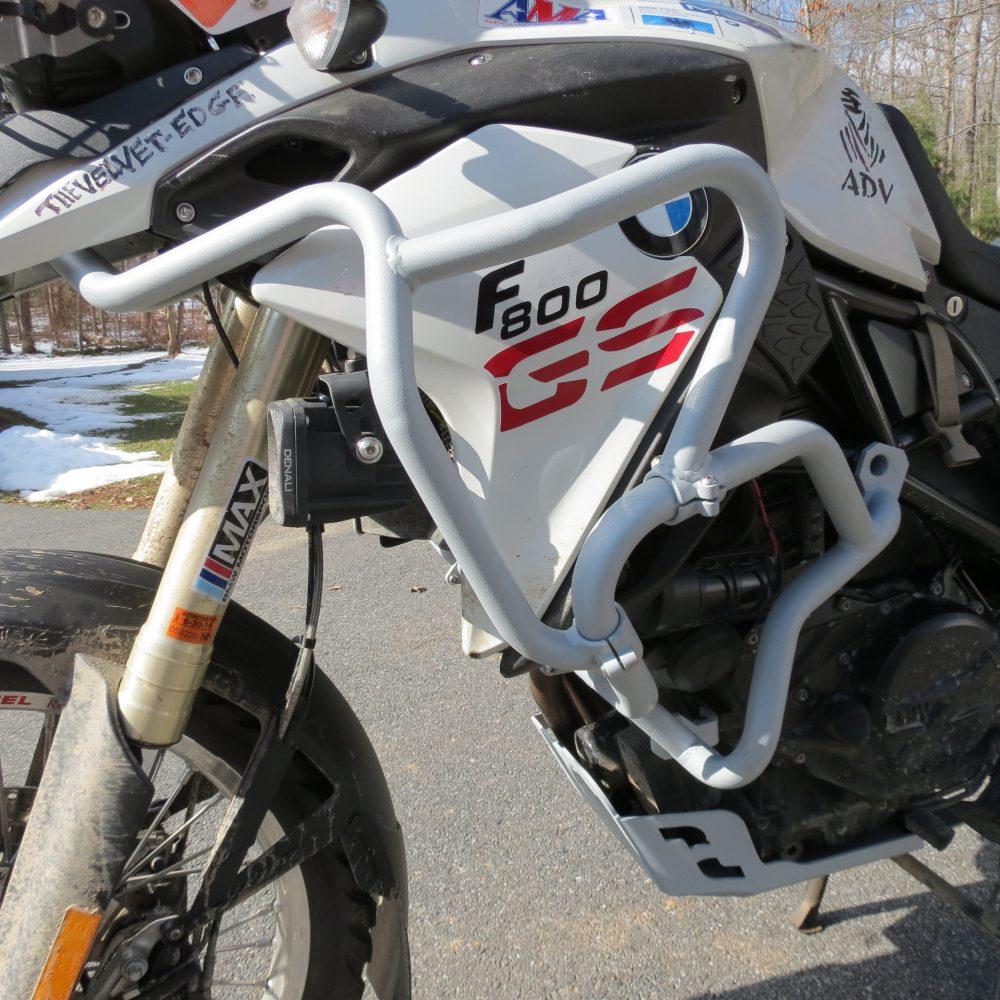 The weakest areas of a crash bar are the welded connections. Quality welds, known as 'beads', should be free of cracks or holes. However, a little unevenness is okay and common. Welds are typically done in one continuous 'bead' from beginning to end.
A 'bead' from a master welder has evenly-spaced ridges. Ridges are naturally created as the welder lays the bead along the joint; think about a pastry chef laying a decorative 'bead' around the edge of a cake. Each time the chef moves the pastry bag tip along the cake's edge, a deliberate hand motion creates a uniform/decorative pattern.
Although the pattern in a welding bead should be called 'pretty', it's functional because uniformity and quality add strength to the joint. Welded bare aluminum products have the best visual representation of a well formed bead. While some beads can be slightly inconsistent, there should never be holes, cracks, or big bumps in the pattern because it indicates poor quality.
One place to find a good example of bad welding is on bicycles sold by big discount chain department stores in the USA. The bikes are in the $150-$250 range, primarily made for kids, and usually come from Asian manufacturing. The next time you are in a big-box store, look at the bicycles; it will enlighten you. Paint can help hide some defects, so look very closely at the welds. Conversely, look at some welds on heavy equipment such as CAT bulldozers and loaders; you will see magnificent beads on a very large scale.
The flatter the two welded surfaces are, the easier it is to run the welding bead. Therefore motorcycle skid plates are much easier to weld than crash bars. So, if a skid plate's welds are flawed, the crash bar welds should be carefully inspected.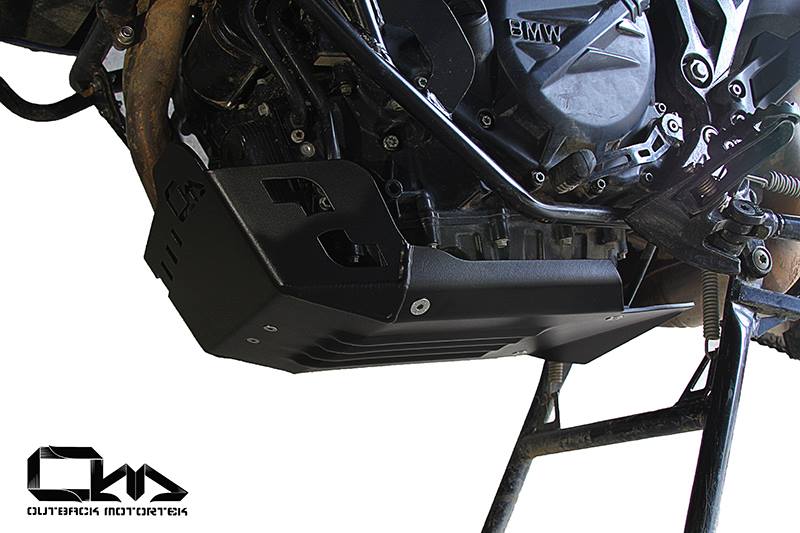 In general, welded beads that are 'pretty', even, clean, and free of defects usually indicate quality manufacturing, but be conscious that powder-coating and paint can hide some small defects. Lastly, look at the welded joints and the bead-work on other parts of your motorcycle. How clean and 'pretty' are they?
Next step: durability
One subject that is rarely talked about is the frequency of impact and durability expectations. How many times should a set of crash bars or a skid plate take a hit before critical damage or failure?
Crash bars should be treated like the crumple zones built into automobiles. The zones are made to take the pressure of the impact and spread it over a larger surface to reduce the overall damage to the vehicle. Continually dropping a moto on hard surfaces such as pavement will weaken the structure, and eventually it will fail. However, continuous drops onto dirt or grass won't hurt the structure as much. Consequently, you should inspect impact zones after each incident to determine the integrity of the product.
A perfect example are the loaner bikes at venues such as the BMW Rider Training School in South Carolina. These bikes are ridden hard and dropped daily onto many different surfaces; the crash bars are scarred and ugly, but continually do their job of protecting expensive motos.
Lastly, it's worth mentioning some secondary uses for crash bars and skid plates. Adventuring by moto demands that additional uses for equipment are paramount to comfort and success.
As an example, crash bars come in very handy when extracting big motos from a mud pit. The bars are perfect handles for extra hands; just don't use winches on them! The upper crash bars can be utilized as an anchor point for laundry or tarp lines. A properly-designed skid plate makes an excellent stand for doing trailside repairs. Depending on the design, we've heard of riders zip-tying wrenches and other tools into the sides of skid plates to make them more accessible when needed.
In the end, crash bar and skid plate protection begins with some soul-searching in regards to personal ability and riding futures. One rider's nemesis could be another rider's playground, so the selection of proper bike protection is subject to a wide range of variables. Careful consideration to needs versus desire narrows the scope, but in the long-run, whatever makes the rider feel confident that their moto has the right protection is their prerogative.
Our best advice to new riders is to evaluate their current skill level and then assess where they want to be in three years. Chances are excellent that the real adventure rider will drop their bike a few times a month while riding off-road. So at a minimum, some quality crash bars are a necessary addition to protecting expensive plastics and engine casings, assisting in or replacing a center stand during trailside repairs, or for drying wet socks at camp!
The bottom-line for researching and buying crash protection begins with a rider's honest conversation with themselves about their riding ability and their specific needs for protection. Nearly all products on the market are suitable for most of the riding community, but a few are intended for extreme riding conditions.