Safia Miletus, a Syrian-Canadian girl, lives on the road. Traveling North America on her bright red Kawasaki Ninja named Cardinal, Safia is breaking stereotypes and redefining freedom.
Safia, where are you right now, and what are your plans for the winter?
I am currently with some "hippies" in Kelowna, BC! My original winter plan was to head south to the US and Mexico for the winter, but I decided not to do so at this time for a variety of reasons. I actually just bought a one-way ticket to Thailand and will take the adventure as it comes! I can work remotely, buy a cheap scooter, and the cost of living is much less in Thailand (not to mention, it's warm there!) so it just made sense. I'm not much of a long term planner and I tend to change my mind a lot, but the entire point of my lifestyle is to have this kind of freedom. I am very grateful I have so many choices, even though they do get overwhelming. Either way, I can't wait until spring rolls around so I can continue exploring BC on my motorcycle and perhaps head up north to NW Territories and the Yukon!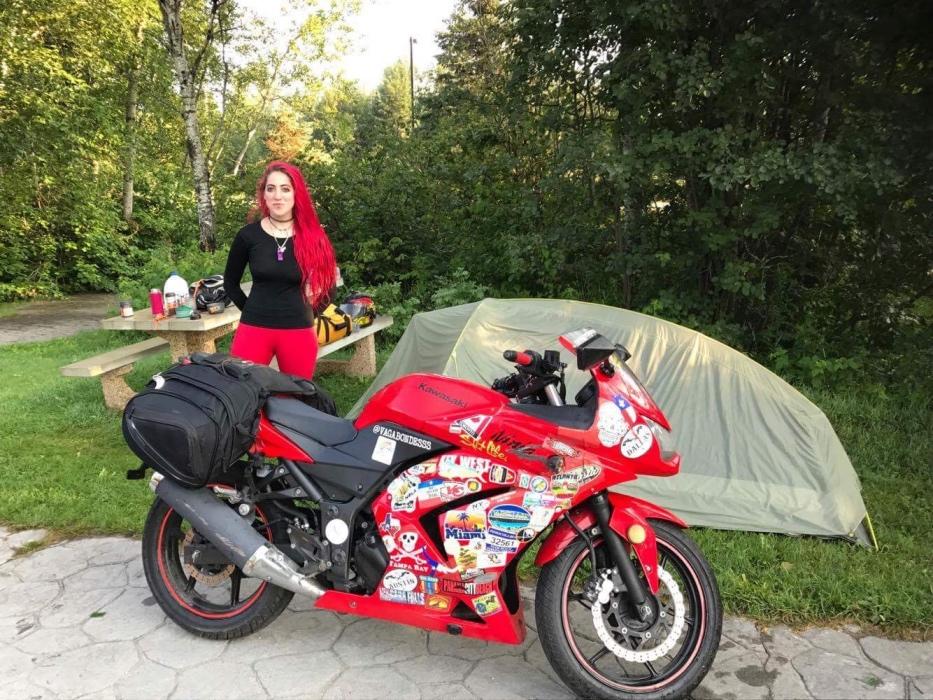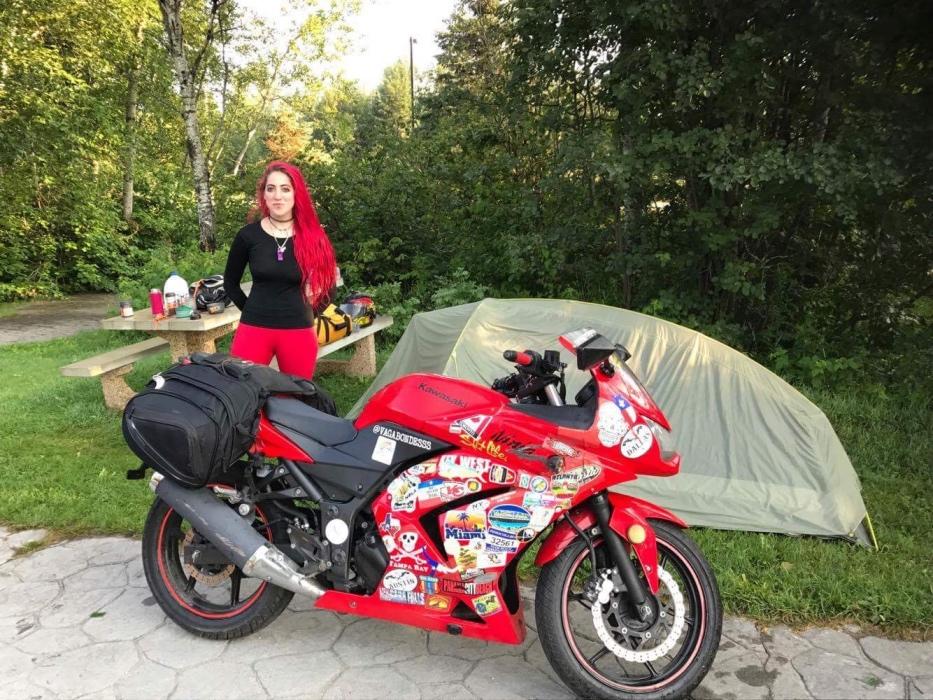 How long have you been living on the road? 
I'm in my twenties and have been nomadic for the last 3 years or so, but have not always used my motorcycle as my primary mode of travel. At first, I was a "motorcycle hobo" that rode all over the US for about 6 months in 2014 & 2015! After that, I did several other trips by car, train, bus, and a few short motorcycle trips. My latest motorcycle adventure riding across Canada started in July 2017, and I plan on continuing the ride once the snow melts!
I prefer to focus on the travel experience itself rather than the miles and destinations (even though I don't think there's anything wrong with that!). I consider myself a slow traveler, especially since I have to put a lot of extra effort into spending less money, as well as finding odd jobs. I am trying to post about my travels on my blog and social media, but this has proved to be rather disruptive at times as it is a lot of work!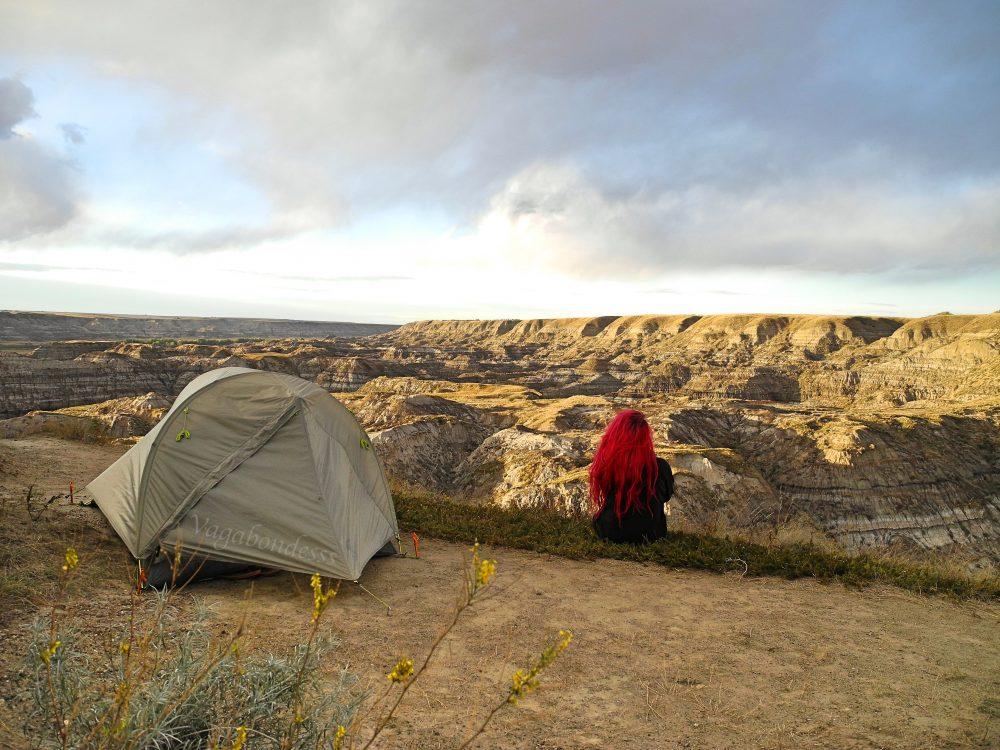 You mention you "grew up wearing a hijab" – could you elaborate on that a little?
 This isn't a subject I really want to elaborate much on (someday I will build up the courage though!).
I grew up wearing a hijab because I was raised in a Muslim family. I am half Syrian and was born in Canada. I spent a great deal of my childhood living in the Middle East, including Saudi Arabia, Jordan, and The United Arab Emirates. I also lived in Egypt on my own at 19, which was life-changing! Wearing hijab was simply part of my upbringing and is an important part of the culture in those countries. Even in places like Jordan and Egypt where many women do not wear hijab, I still chose to do so. I used to have about 50 different hijabs of all colors, patterns, and textures. I even had sparkly ones!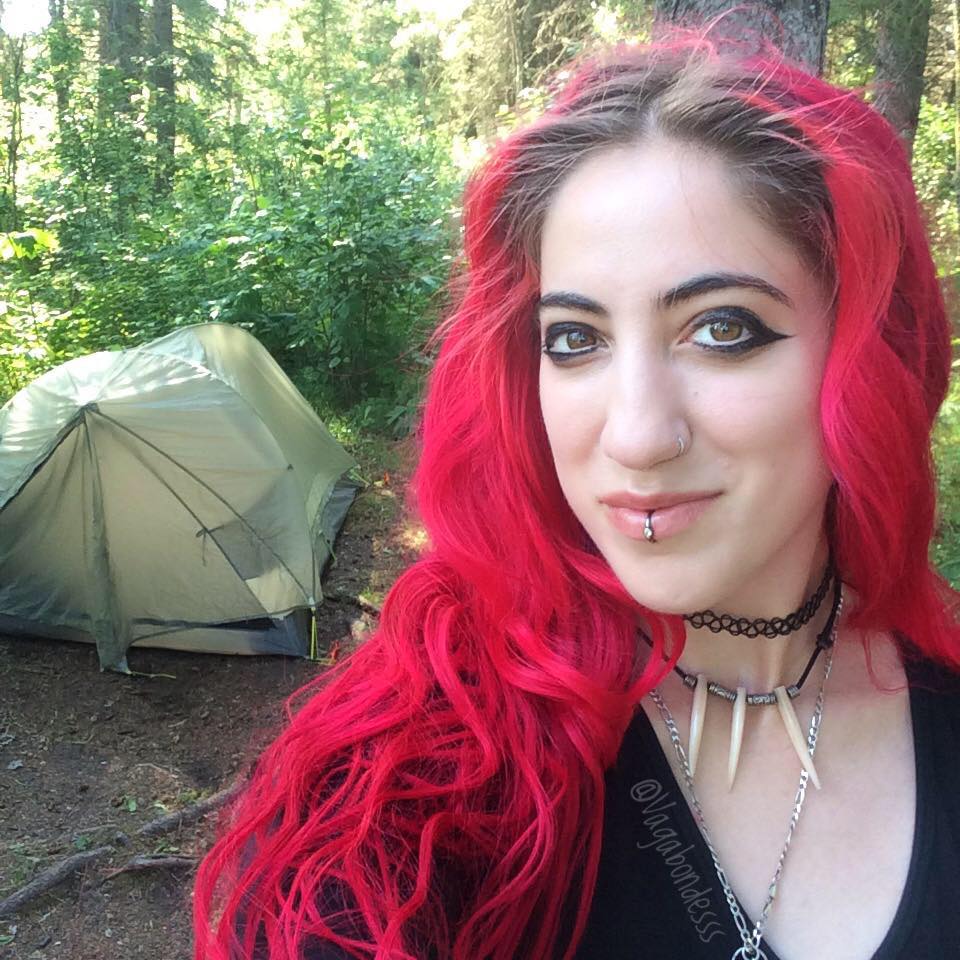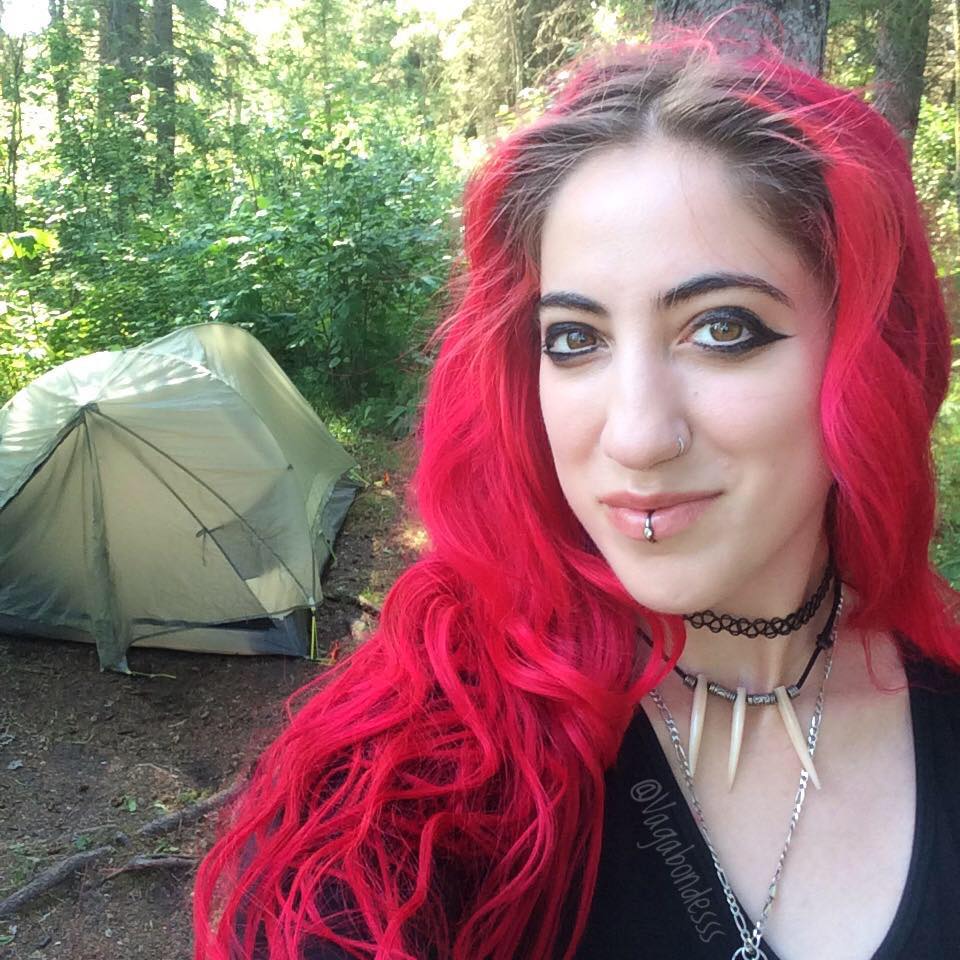 I don't wear the hijab very much anymore, but to this day I like wearing hats and feel very uncomfortable showing a lot of skin in public (which many people find very odd) since I spent my life covering all my skin. I believe women should be able to wear burkas or bikinis (or fruit hats!), and not have to explain themselves or be treated badly over it.
You said your goal is to ride round the world one day; is this dream becoming a plan now?
I'm not much of a long term planner. Life can change so easily and there are so many things to discover, so desires and priorities don't always stay the same. Planning too much makes me feel secure and in control, which is just an illusion at the end of the day (IMO).
My priority in life is adventure and travel! I would love to ride around the world via motorcycle, but I would rather prioritize low-cost travel itself over trying to stick to only one mode of transportation, or a route. My favorite mode of travel is by motorcycle, but I have actually considered getting a van (and just putting Cardinal on the back) to make this lifestyle easier. Riding a motorcycle, alone, on beautiful empty roads… is my euphoria. I have never felt anything in life that I love more than that. ANYTHING. It's the closest I have come to feeling like I am flying, and not just physically. A van just wouldn't be the same.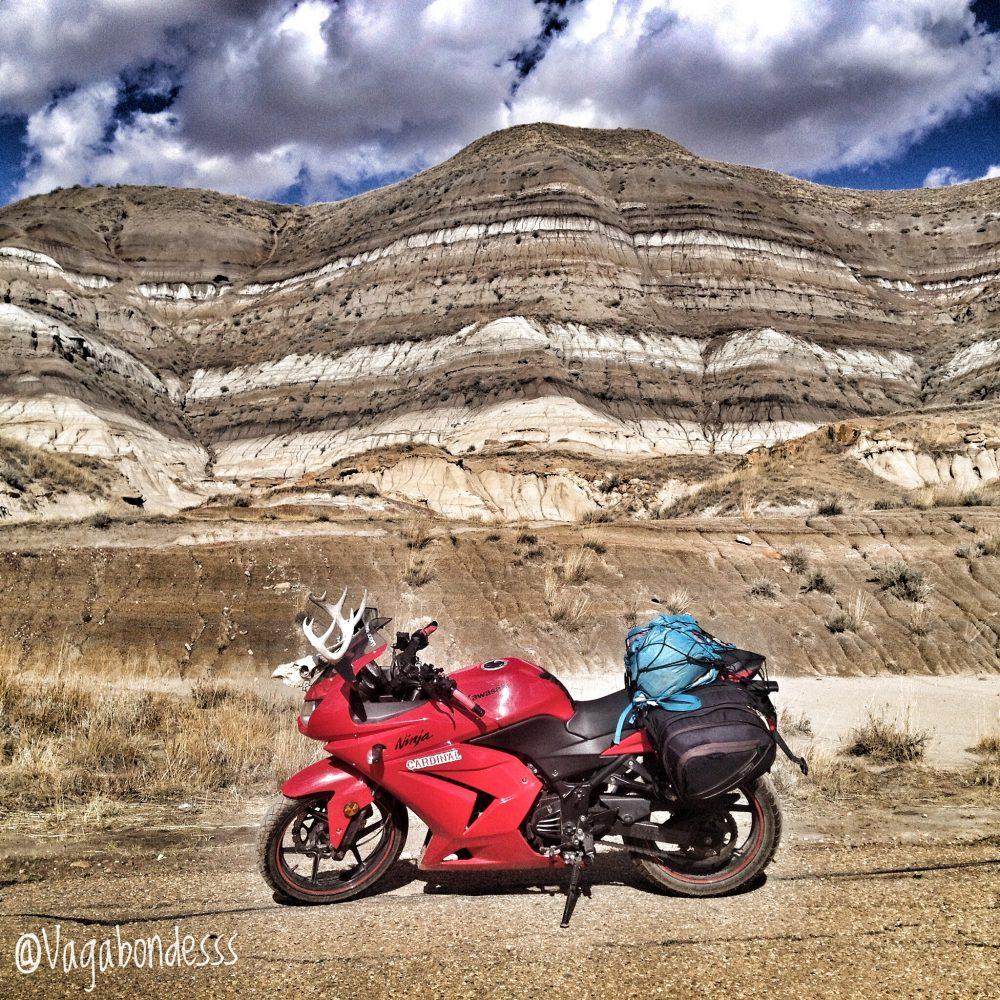 So, in conclusion, no, I have not formed a solid plan to ride all over the world, but I am doing whatever I can to ensure that I can continue to be nomadic whether it involves riding or not.
Could you tell us a bit more about your "extreme budgeting" policy?
 I actually wrote about it in detail here. 
Here's the short version of how I kept my overall expenses at about $500-600/month (in North America):
My 250cc motorcycle is extremely fuel efficient, and the insurance on it is reasonable!
My phone plan is actually a $17/month data-only plan, and I use free apps for calling and texting.
I almost never pay for accommodation, which sometimes means sacrificing comfort and safety.
My food budget is usually around $5 a day, and I have eaten mostly peanut butter on many days!
I rarely go to paid attractions, don't go to restaurants, and don't have any expensive habits such as drinking or smoking.
I use a budgeting app to (almost obsessively) track my spending, and try to spend as little as possible in a variety of ways, such as buying things second hand.
I'm not in debt, and don't have student loans, car payments, a mortgage, or any people I am financially responsible for.
I see my current life as an alternative lifestyle and made a lot of sacrifices for it. It's never easy, definitely not always fun, but it is the way I choose to live! It actually costs me less to live on the road than it does to stay in one place, which many people find surprising!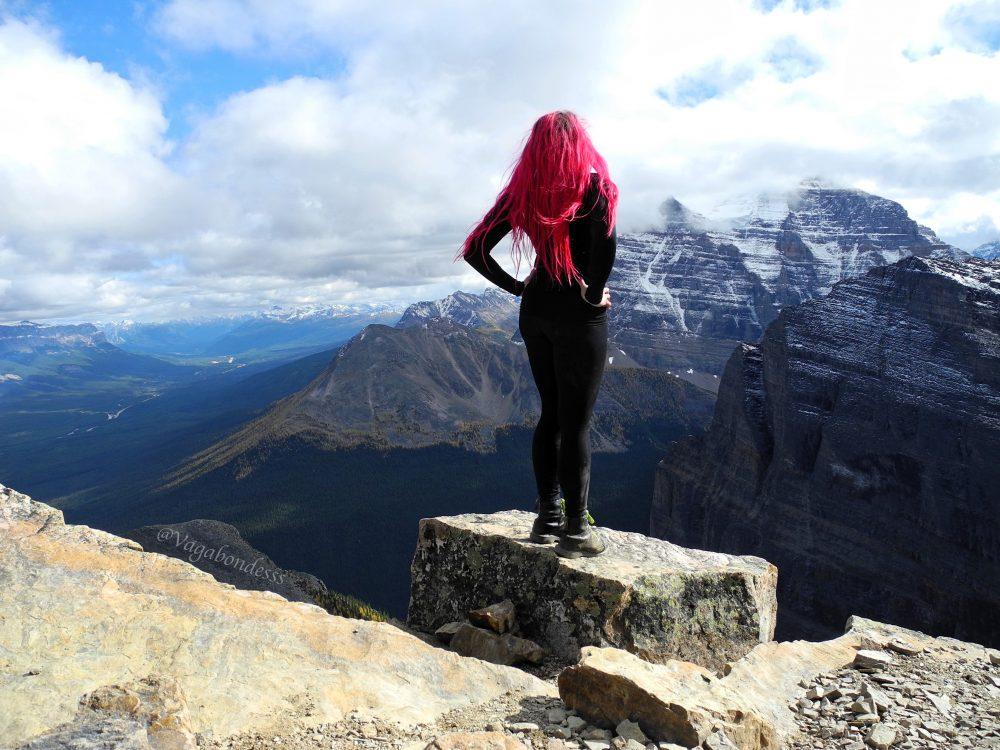 What's the best thing about living on the road?
Life becomes more intense; small things have so much more significance, and each day is memorable and meaningful. I love the feeling of freedom, independence, and self reliance. The exhausting mixture of excitement, fear, uncertainty, and being thrust into situations where I have no one to depend on but myself. The constant change of environment is very stimulating, gives me perspective, and also helps me find out what's actually "me" and what parts of myself are actually just me adjusting to my environment. I love being able to learn and experience new things everyday.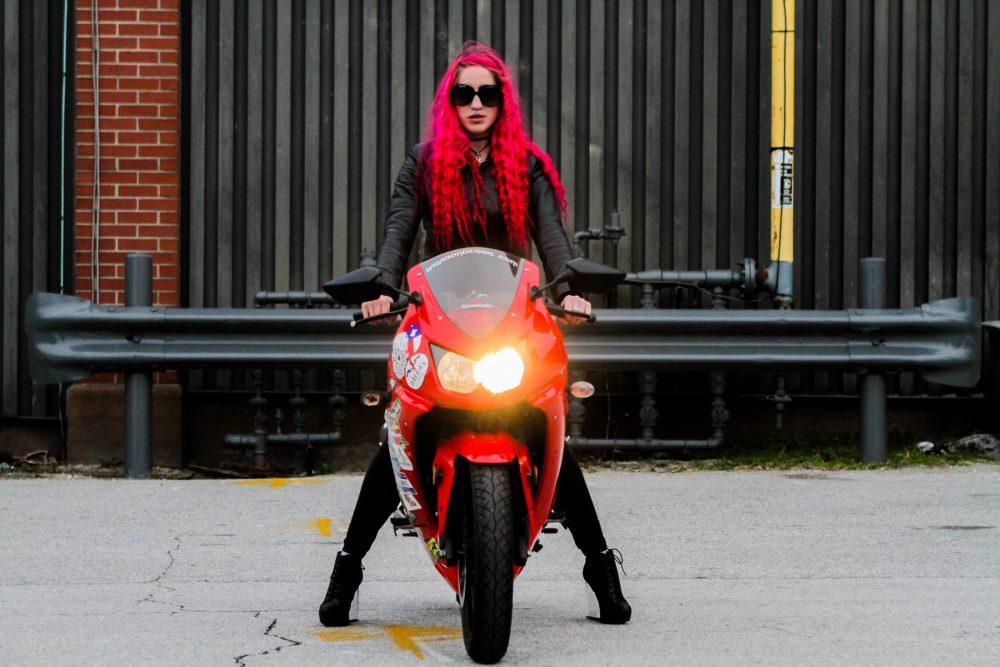 Being on the road forces me to live in the moment which gives me a sense of relief that I cannot explain. Knowing that everything (and everyone) is temporary also makes me savor them as much as possible, and not take them for granted. I'm also more likely to take random opportunities because I know it may be my only chance. This lifestyle can sometimes be mentally, physically, and emotionally taxing which is why I try to slow down my travel and have occasional periods with some routine and structure! When traveling in more remote areas, I have found the combination of nature and solitude to be very addictive, and have actually been having some trouble adjusting to cities again!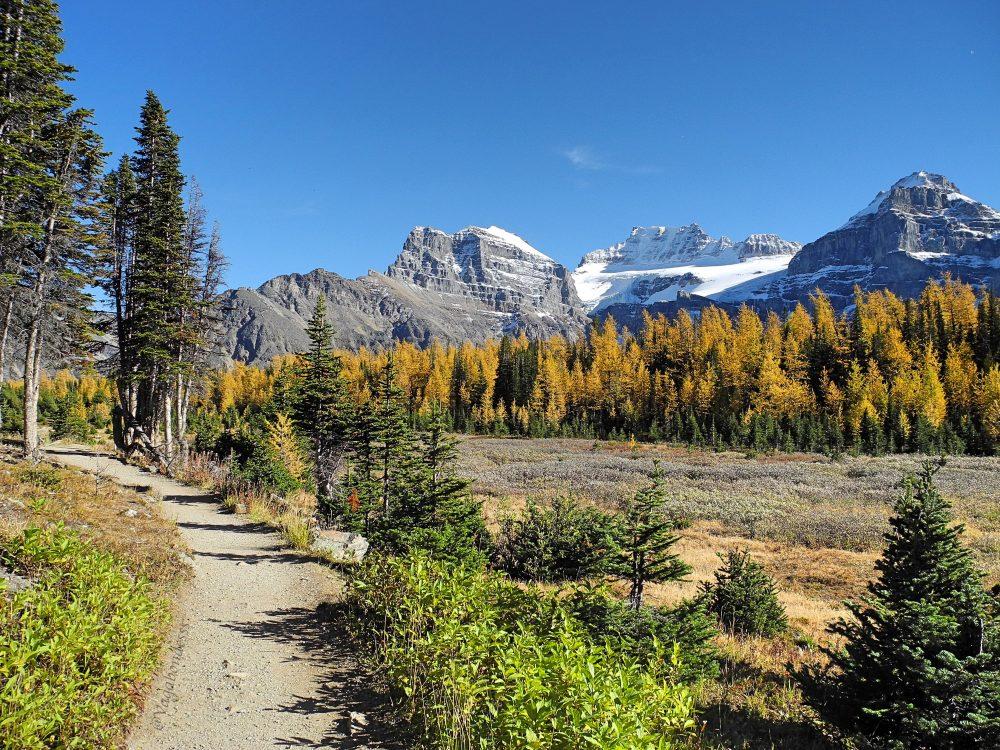 What bike are you riding? 
I ride a red Kawasaki Ninja 250! I took my first 6-month trip as a very new rider, with only 1500 km under my belt. Cardinal is my first bike and I am probably far too attached to her for my own good (ha!), especially now that she represents so many memories and has all the stickers. I know that there are other motorcycles that are much more ideal for travel, but I love Cardinal and have never ridden anything else, so I don't really see why I have to replace her.
I have ridden Cardinal off road, fully-loaded, and it was fine as long as I went slow! I've ridden her on gravel, grass, dirt, snow, mud, and even a pile of rocks once. Packing can be very tedious (and like Tetris) at times since it takes me about 1.5 hours to pack up camp! But it's worth it, since I value everything I carry with me, whether it's a "necessity" or not. It's not a trip, it's my life, so I am carrying my home with me.
I chose to name my motorcycle Cardinal because it was my great-grandma's favorite bird, and also because I wanted to name my motorcycle after a bird, because riding a motorcycle feels like flying to me!
Follow Safia's adventures:
On her blog
Her Facebook page