While I love that the motorcycling community always has suggestions and ideas about routes, bikes, and bike accessories, it can sometimes be a little overwhelming.
I'm grateful for all the advice as a new rider, but I still want to make my own decisions rather than just follow whatever is currently trending! How do I navigate between useful advice and what sometimes feels like opinion of the majority? – Alexandra
Hi Alexandra,
People are usually so excited to meet and encourage a new rider that they can easily forget how overwhelming learning all the different aspects of motorcycling can be. Not only is it important for you to absorb knowledge at your own pace, it's just as critical to be able to sort out the important information from the noise and crap.
Seek out role models whose style, approach, and knowledge align with the way you see yourself growing as a rider. Observe their choices, listen to their ideas, and ask a ton of questions to understand not only what they are doing but why. Then do your own research so you can own your choices, giving yourself permission to make some mistakes along the way as you build your confidence in making the decisions that are right for you.
Steer clear of situations that are known to become highly opinionated. Online forums, and some group gatherings, are notorious for giving space to those who are the most vocal but not necessarily the most knowledgeable. You don't need to avoid them entirely. Sometimes it's as simple as deleting threads or quietly walking away from the group, while on occasion it may require you asserting yourself when someone pushes you after you've voiced your disinterest. A firm 'thanks but no thanks' and refusing to explain your reasoning is often the quickest way to end those conversations.
The advice to 'ride your own ride' doesn't only apply to when the bike is moving; it's good advice for all aspects of motorcycling. After all, you're the one sitting on the driver's seat: you get to own the entire experience.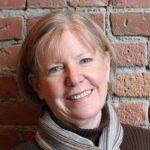 Lynda Lahman has a private practice as a Mental Skills Coach helping athletes, including motorcyclists, break through mental barriers to reach peak performance, get back after injuries, and find pleasure in their sport. She is now the only person to complete the eleven-day Iron Butt Rally as a pillion (twice) and as a solo rider (once). She is the author of four books; her most recent release is 'The Women's Guide to Motorcycling'. Lynda wrote a regular column in the print version of the Iron Butt Magazine.