BY EGLE GERULAITYTE
Ken and Carol Duval have been adventure riding since 1997 – and they're still going strong.
The legendary Australian couple has ridden around the world twice now, and the odometer of their BMW R80G-S is about to clock a million kilometers.
Even though they've got the craziest stories to tell and the most amazing experiences to relate, Ken and Carol stay firmly under the radar, refuse to promote their adventures on social media, and promise that they will never write a book. "Adventure riding isn't a new thing – it's been around for about fifty years now. What's new is the hype, the publicity and the glitzy sponsored riders, and that may create an impression that adventure riding is something very special and unique. But essentially we're all just riding our bikes around, that's all", says Ken.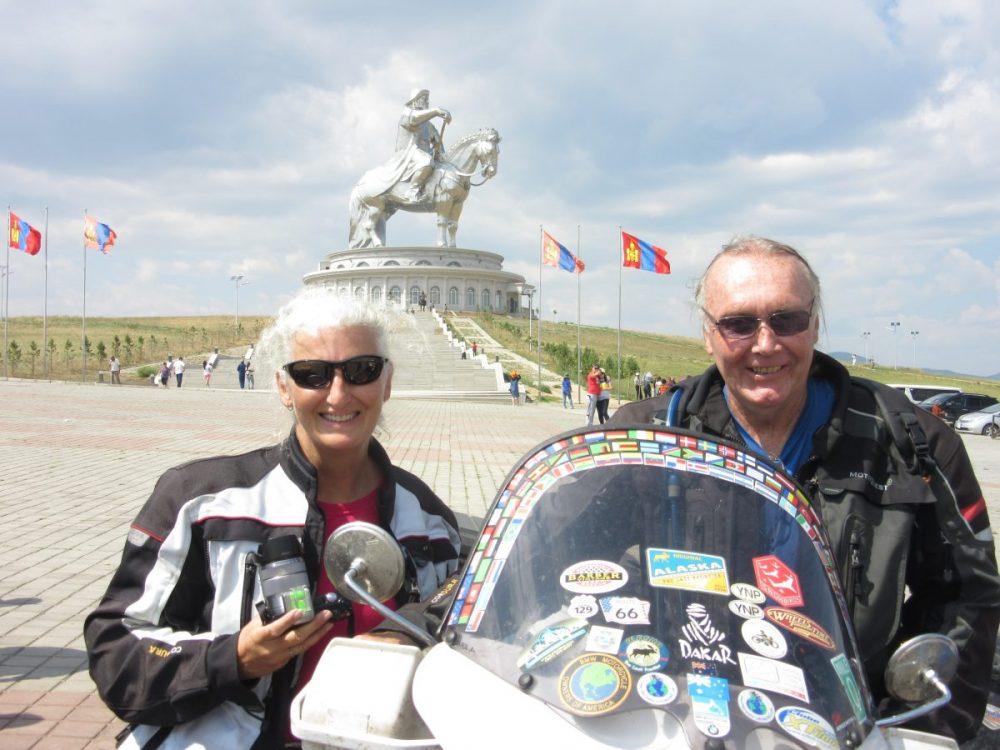 "On the other hand, travelling, especially by motorcycle, is good for the mind and keeps us young. It makes us more tolerant of people and their culture. With all the bad media around the world lately, traveling has let us see that there are way more good people willing to help you and share what little they may have", adds Carol.
The Duvals are a living proof of just that: Ken's smile is still as infectious as it was in the photos from the 90's, Carol is still as inspirational, and they're both more hilarious than ever. So what's their secret?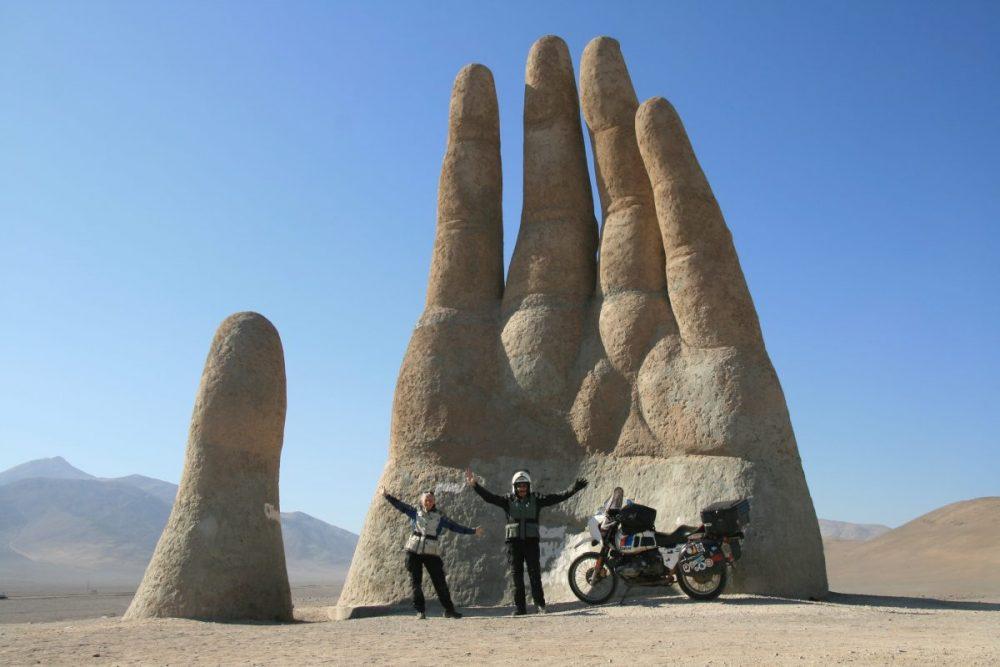 Riding two-up, you're together 24/7 on one bike. Carol, how does that affect your relationship?
I think we travel and work together better than sitting still. Travelling is the common passion although we see it through different perspectives. The bike is Ken's passion whereas mine is more about the travel. It is the combination that makes it work. One thing shared is we enjoy meeting people. Language is often a barrier, we miss a lot, but the fun is overcoming this obstacle. If we do ever have any disagreements, which doesn't happen often, we just have to get over it and move on.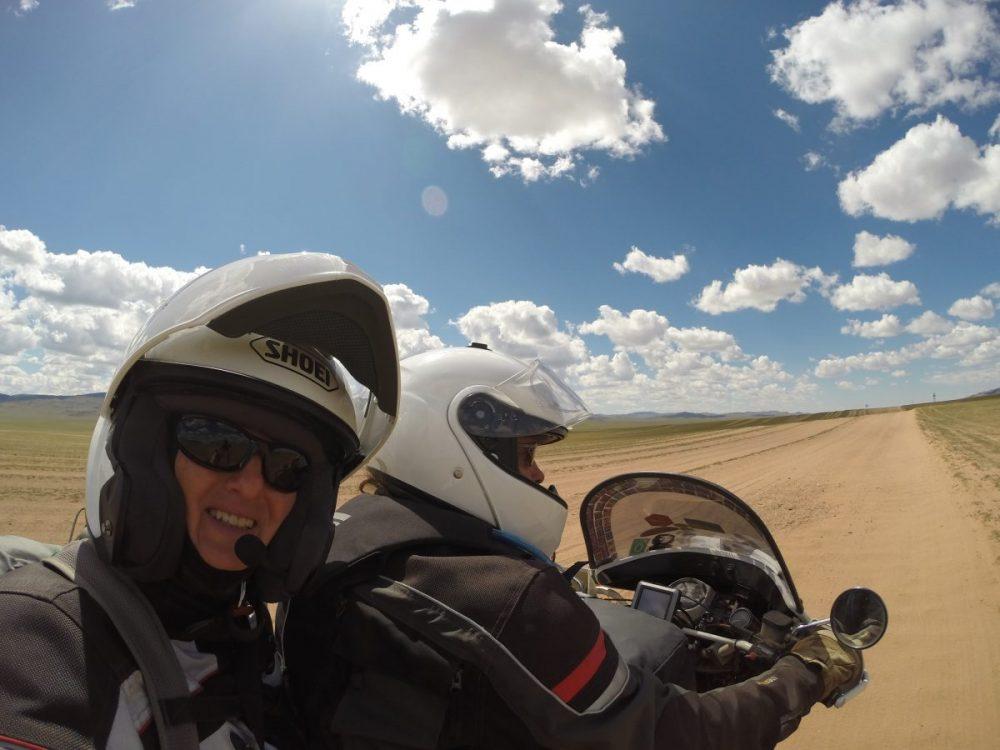 All around the world, what's your favorite continent to ride and why?
South America. Diversity in sights, seasons, terrain and people. Language issues did not deter us or the people we met. Challenges were always present. Juggling seasons (Carol's job which she does very well), selecting doable roads/tracks for two-up riding, fantastic food to monotonous food, scenery with the WOW factor, plus history still being discovered.
Ken, what's the story behind the million-kilometer bike? How come you never got a new one?
Not quite a million! It's getting close though. There are a few reasons. It's cost effective. Parts are readily available and the international network for this bike (airhead) is substantial. Plus we do most of the repairs. I would need to learn new mechanical skills with a new bike. No real emotional attachment. The bike is not 'named' but has been called some ugly profanities on the odd occasion.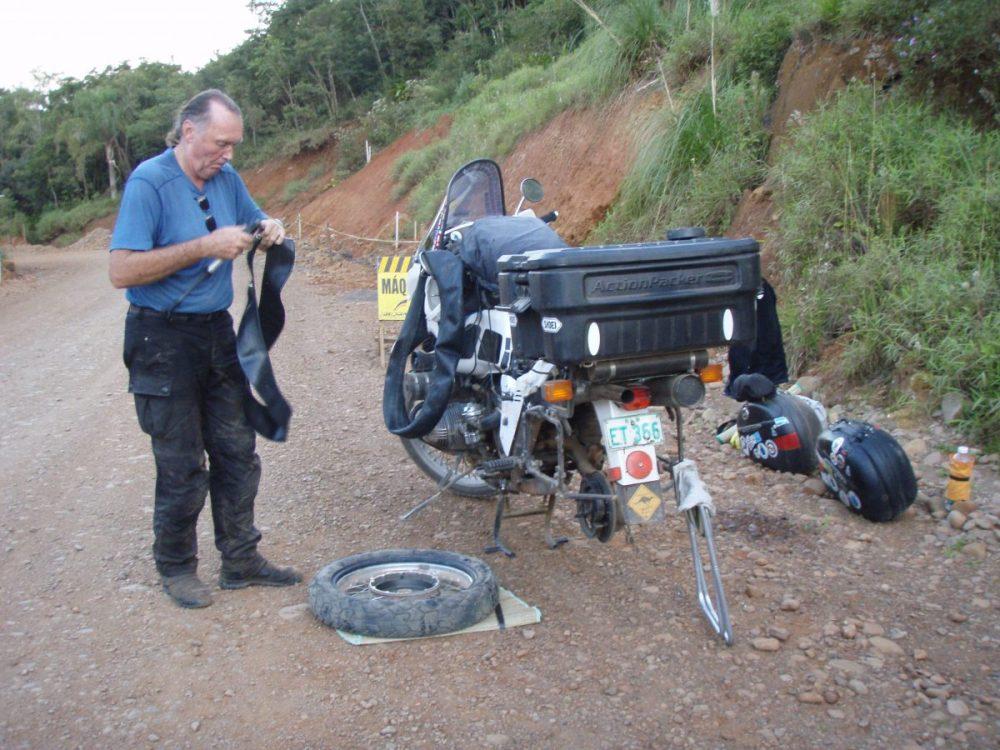 Carol, how do you keep yourself busy on the back of the bike?
I am the navigator using paper maps plus Maps.me (offline maps) on the iPhone. This is a backup for the Garmin, which Ken uses. I'm also the chief photographer, which is why in most photos I am absent. Using our Bluetooth intercom, we chat a bit plus Ken sings… badly!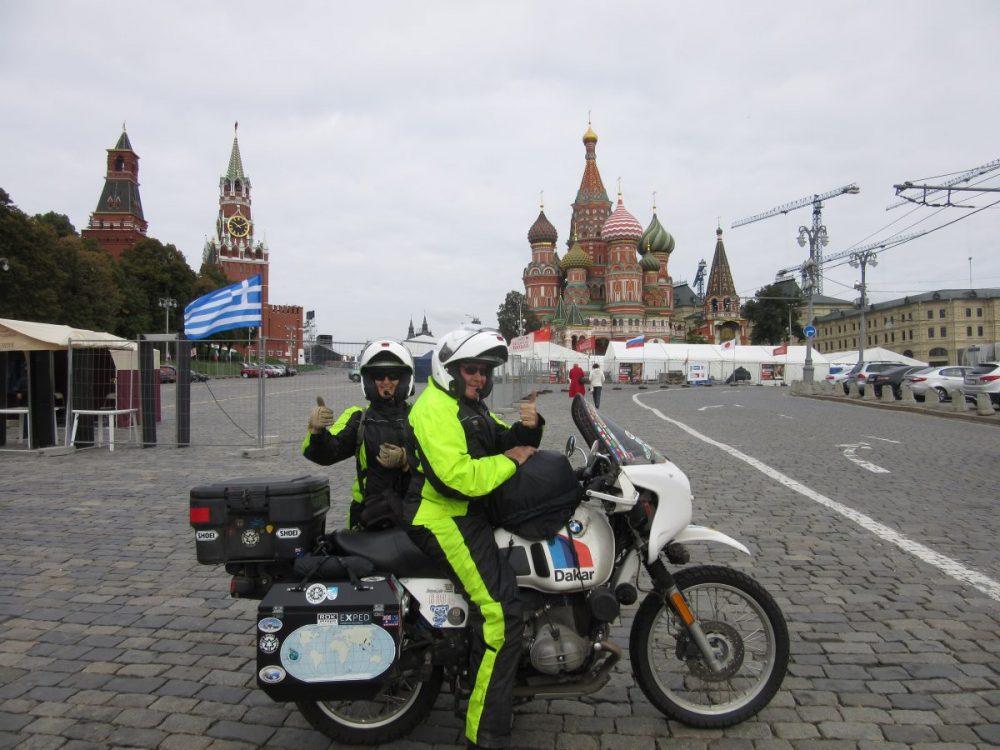 Have you ever tried to ride your own bike?
I have tried. Ken bought me a Honda XL100 when we had our business. I had lessons, so I know the basics but actually, I prefer to sit on the back. Long distance riding sends me to sleep which is not good. We often say we would still be coming home from our first RTW if I rode!
What has been the biggest challenge riding 2-up?
Weight and space, sand, mud, and fesh-fesh!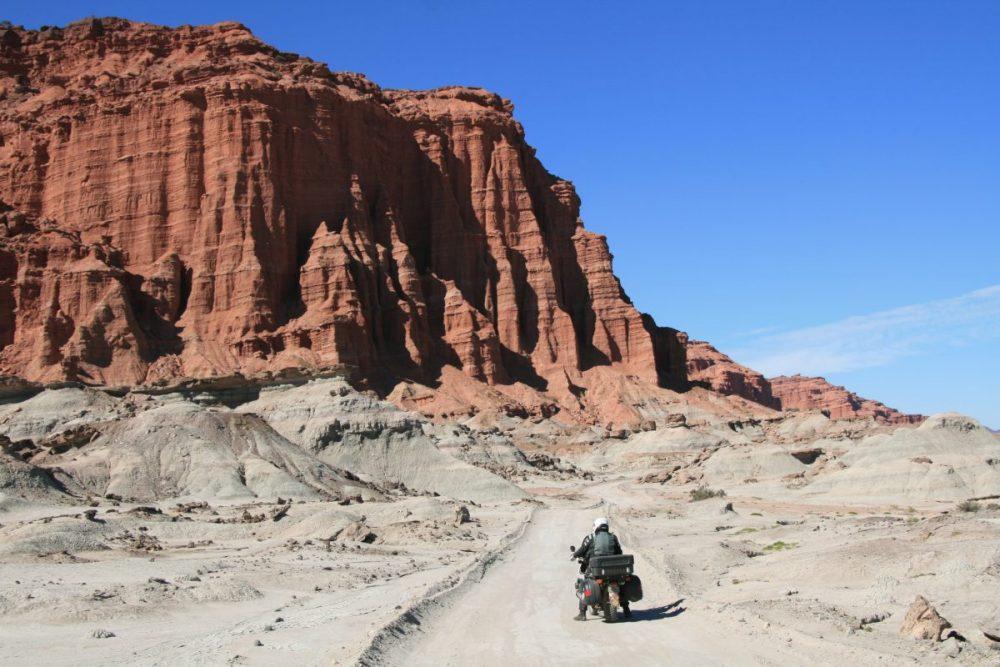 How has ADV riding changed from 10 – 15 years ago?
We turned a huge corner in 2000 when we left for Africa by joining the Internet. Internet cafes (no Wifi and no laptop) were a priority. It made research and communication way easier. Electronic devices are all consuming and forever expanding these days. Good or bad is a personal judgement. We resisted GPS's for years but now it is part of the routine. Carol clings to paper maps as backup. Fifteen years ago we took off into the unknown and worked it out as we went. Now, everything can be checked out on the internet before you leave home. Increase in the number of travelers is indicative of this information access. There are definitely a lot more women riding, too.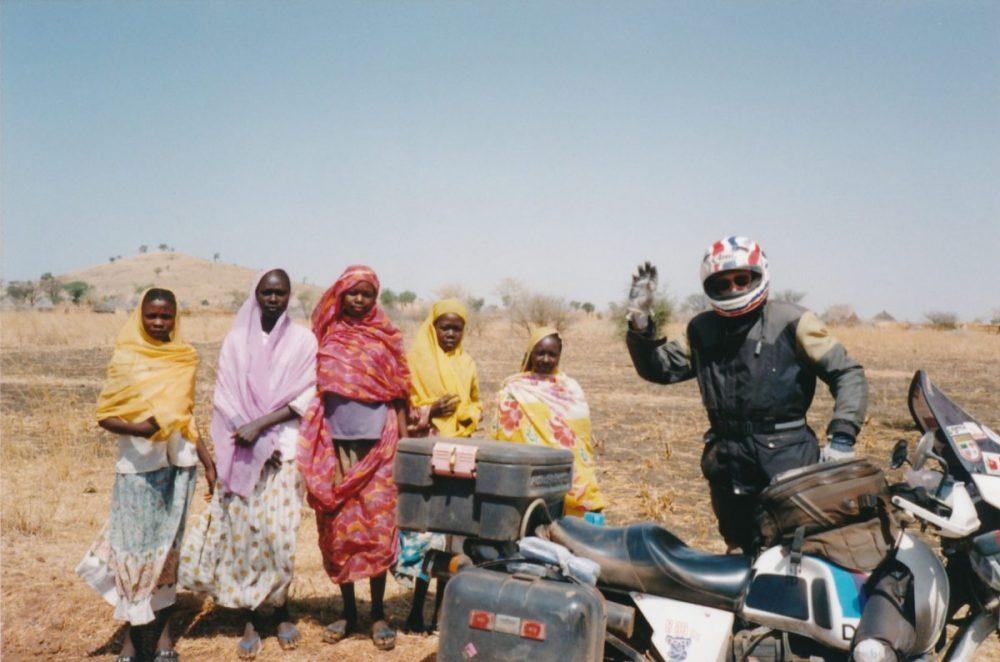 Lots of riders these days seem to be funding their travels by getting sponsored. How come you never went down that road?
We approached a large bike dealer before our first RTW in 1997 looking for some help but were declined. We had no track record as international bike travelers and their claim that so many people ask for 'sponsorship' then fail to hold their end of the bargain made sense. We have several sponsored friends and see the impressive commitment they have to their sponsors but how incredibly time consuming it is. We do have a few items, given or heavily discounted by companies and we are very appreciated of the assistance. These were never actively sought though and only offered without demand on our part. Actively sourcing sponsors is not our style. I will use a few words from a fellow bike traveler, he has no major sponsors but hundreds of unsung sponsors. Like the people who give us a sleeping place, food to eat, and beers to drink, mechanical help, a place to work on the bike, a free ticket in to see a tourist spot. These are our favored sponsors who most folks experience on the road but they rarely get the accolades due!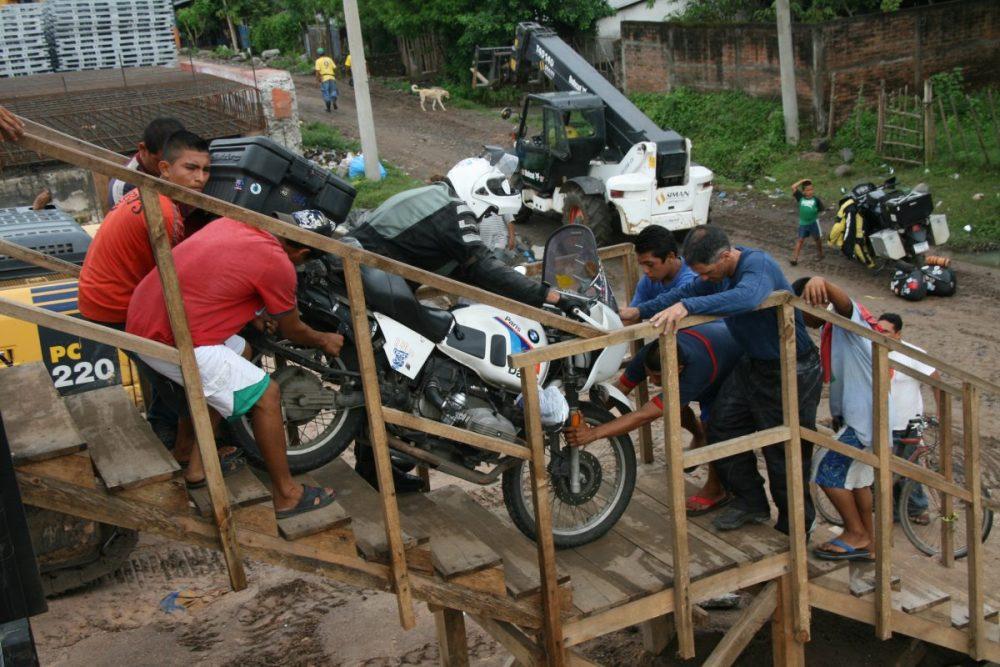 What's the best thing about living on the road?
The people. Minimalist possessions. The people. The roads. The people. The sights. The people. Freedom.