CABDR Day 4
Tuesday April 23
The Morning
In Tecopa, I woke up early. I tiptoed out of the hotel room, and headed to the library to see what intel I could gather – specifically what would the weather be like in Death Valley (answer: 100 degrees) and how was the expert only section looking (answer: still snow.) I was also trying to be efficient and charge the battery pack and my camera batteries off of Nathan's bike. Trouble was, he'd already charged things to his bikes limit, and I didn't realize it. He woke up to a dead battery. A quick unpack of the bike and a jump start sent him into town to recharge his battery and get coffee. Not a bad trade off.
On the way to Shoshone, we found an old laundromat with the most beautiful rusty truck in front.  I have a deep passion for rusty trucks, so it was a must stop.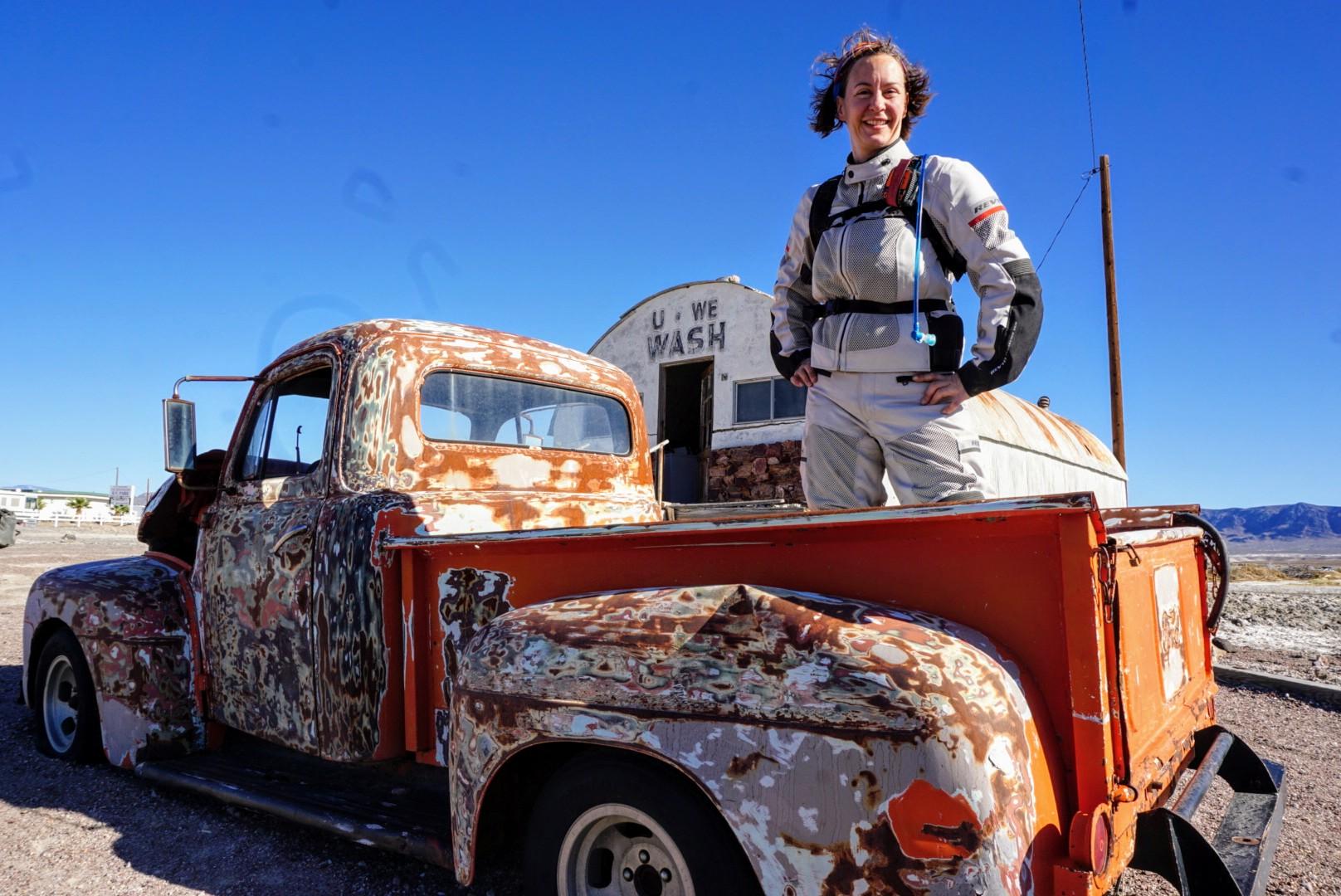 We all headed to Shoshone to fill our bikes with gas, then to China Ranch for breakfast! The road to China Ranch is outstanding. It's an easy gravel road in a canyon that winds its way into a valley of date palms and other desert greenery; an oasis of beauty. There's a little store with souvenirs and amazing date shakes. You can sample different types of dates, and buy baked goods too. We bought date bread and a date chocolate chip cookie. Nathan's and my favorite was the date bread, and Josh's was the date shake.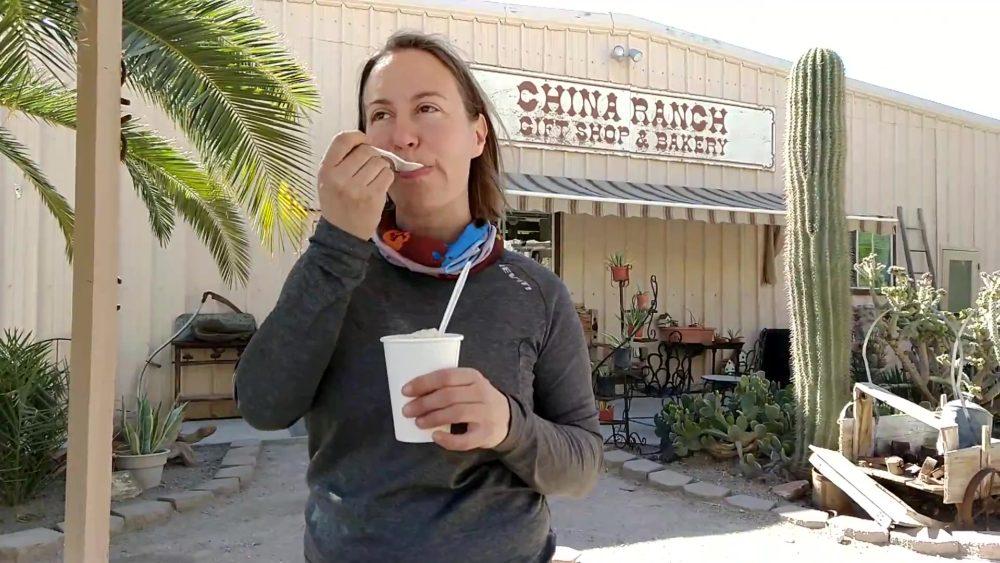 Death Valley
It was time for Death Valley. The Death Valley portion of the CABDR is 100 miles of hot.
The road looks never ending, the scenery changes slowly, and it's hot. It made me wonder why this was part of the route. Surely there's another way; at the same time, I'd always wanted to go to Death Valley. We crept to -300 ft below sea level.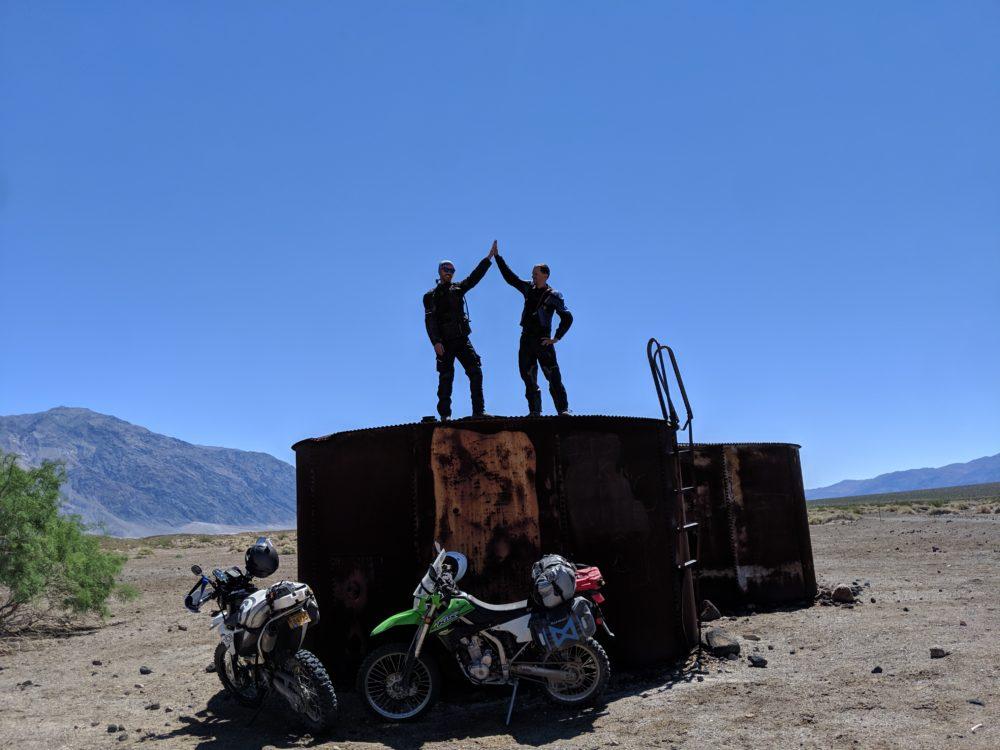 A major point of learning was when Nathan and Josh stopped here for a break.  I was in a "let's just get through this section, it's pretty miserable" state of mind.  But, after stopping, peeing, having water and a snack, I was actually pretty cheerful!  When you're feeling like your adventure is a slog, maybe you just need a break.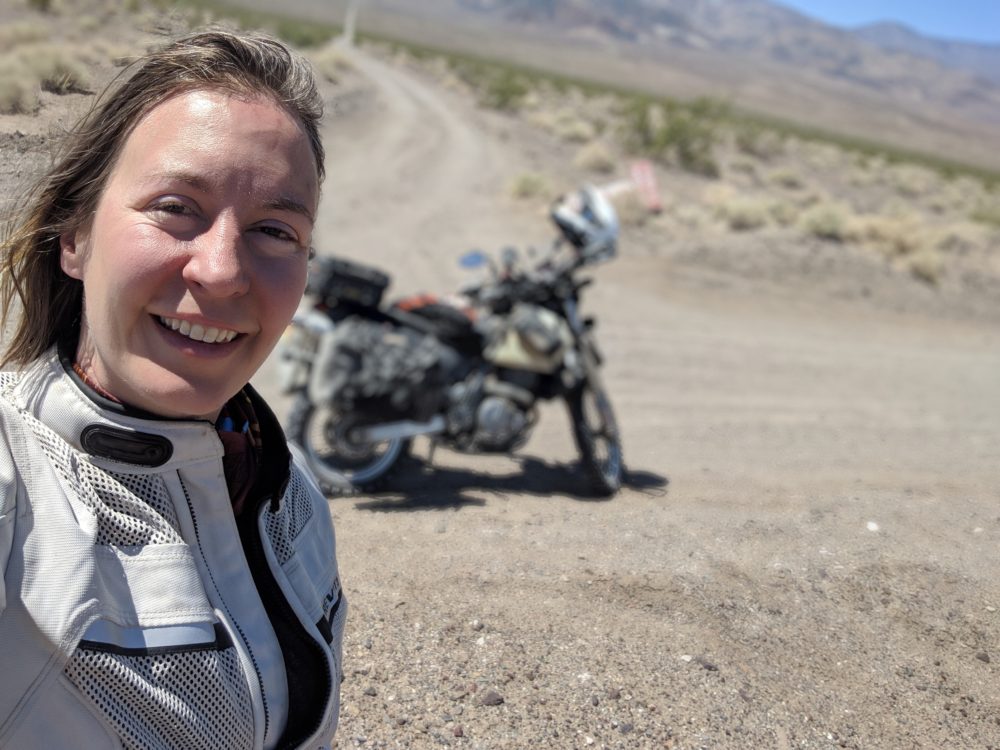 We arrived in Furnace Creek around 12:30, and it was "only" 93 degrees. With a forecast of 100, we had to decide between food and pressing on. We picked food, and it was worth it! Indian fry bread tacos, shaved ice and air conditioning were the first things we found, and we indulged!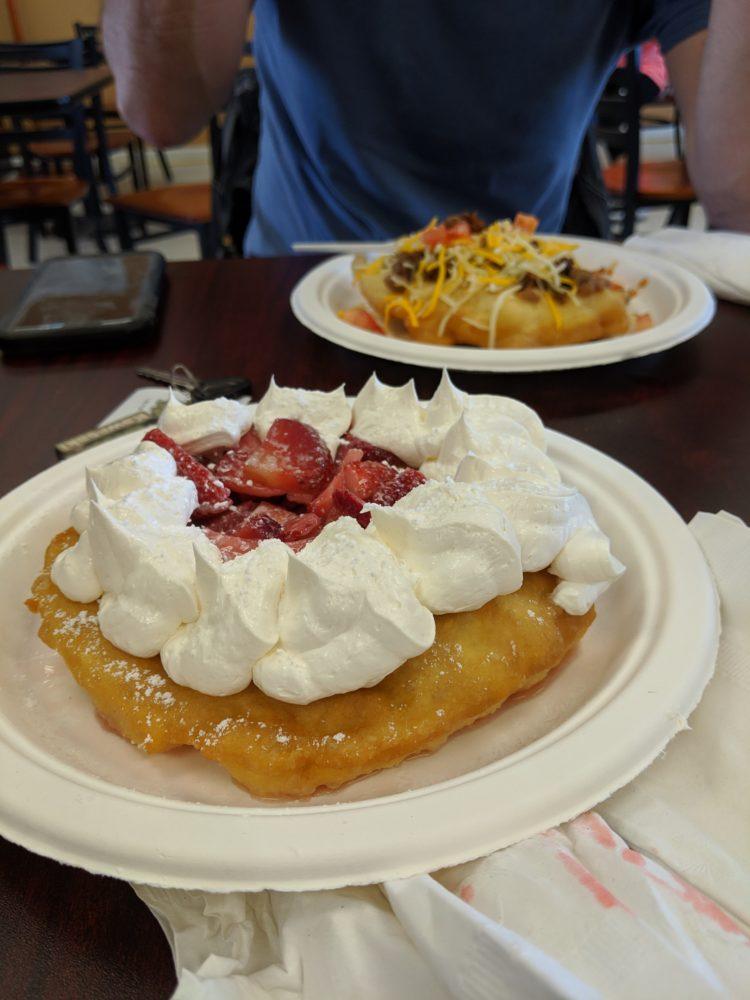 Titus Canyon
With happy bellies, we set off to Titus Canyon. The road climbed back to an elevation of 5000 feet, every foot becoming cooler. The greatest part about discomfort is it helps you really appreciate comfort. I'm going to fill your screen with Titus photos, because it was absolutely gorgeous.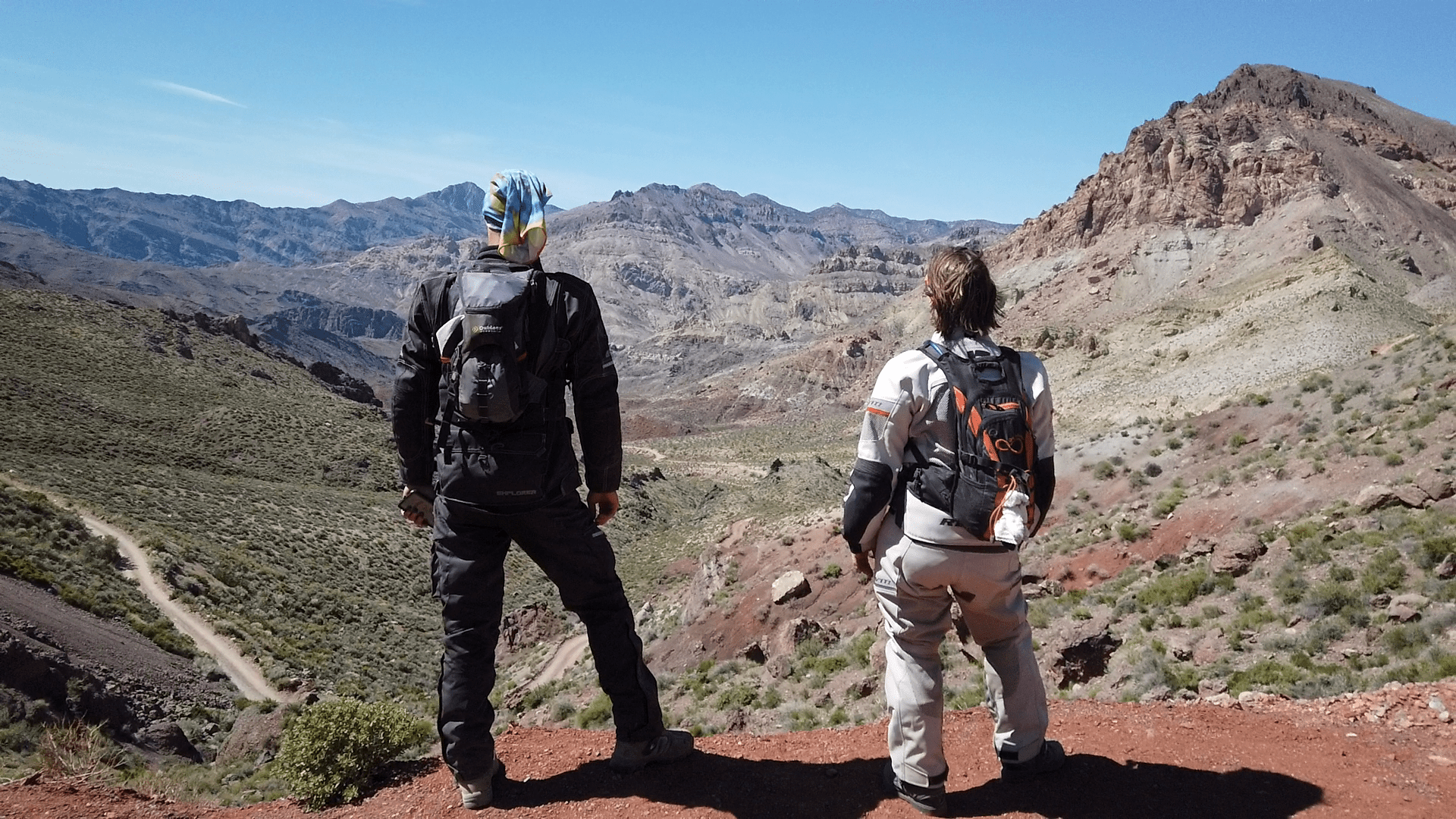 Titus Canyon road is a slice of dual sport heaven. We descended back to the Valley Floor, but not before capturing some incredible pictures. It was so beautiful, and the road was no joke. It's not a hard road like some of the others, but it has steep switchbacks both up and down, some loose gravel, and some big rocks. That plus the scenery create a special kind of magic for motorcycles. In the canyon we did some filming. Coming out of the canyon was hot, and we hit the pavement for a long stretch.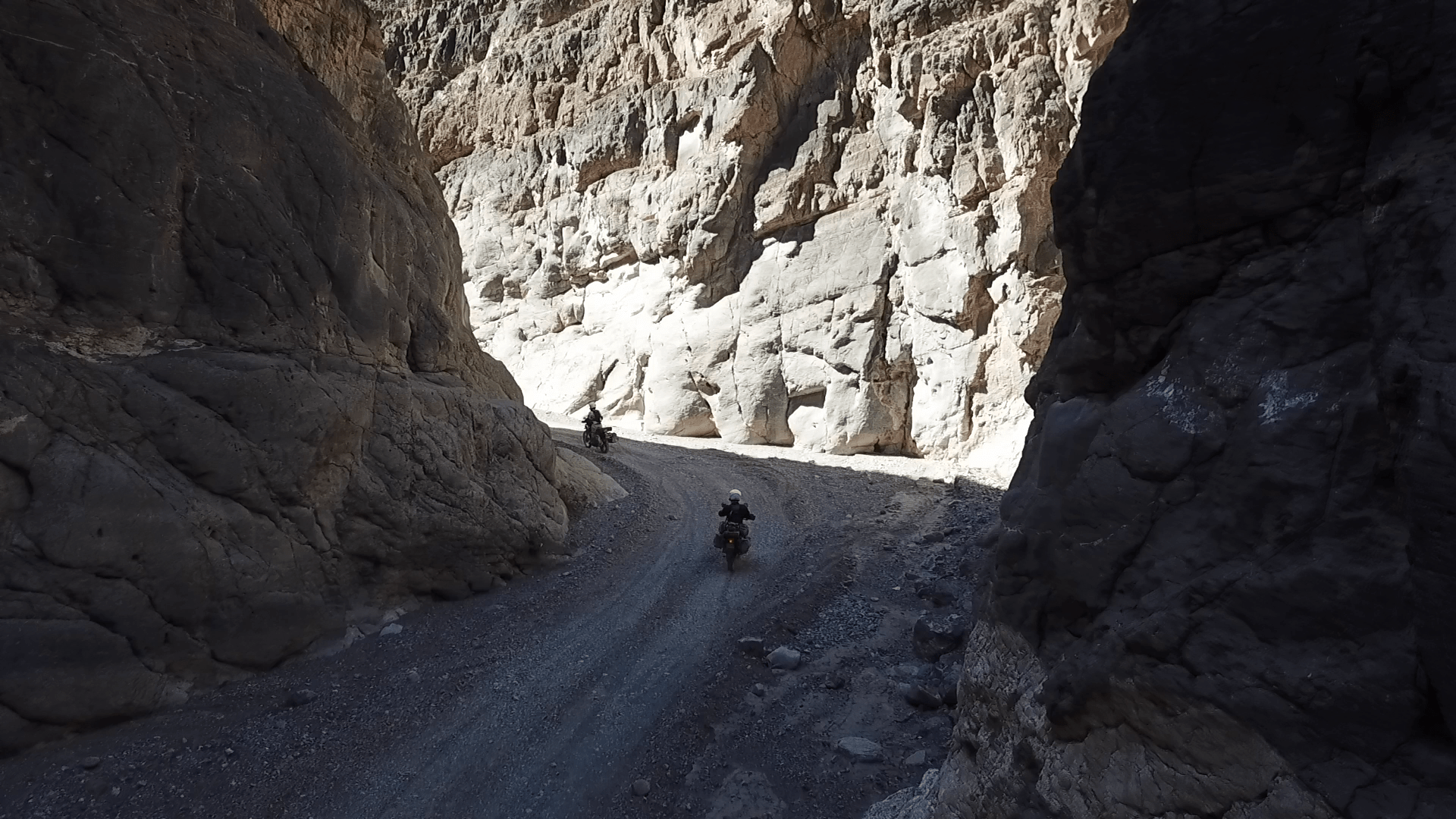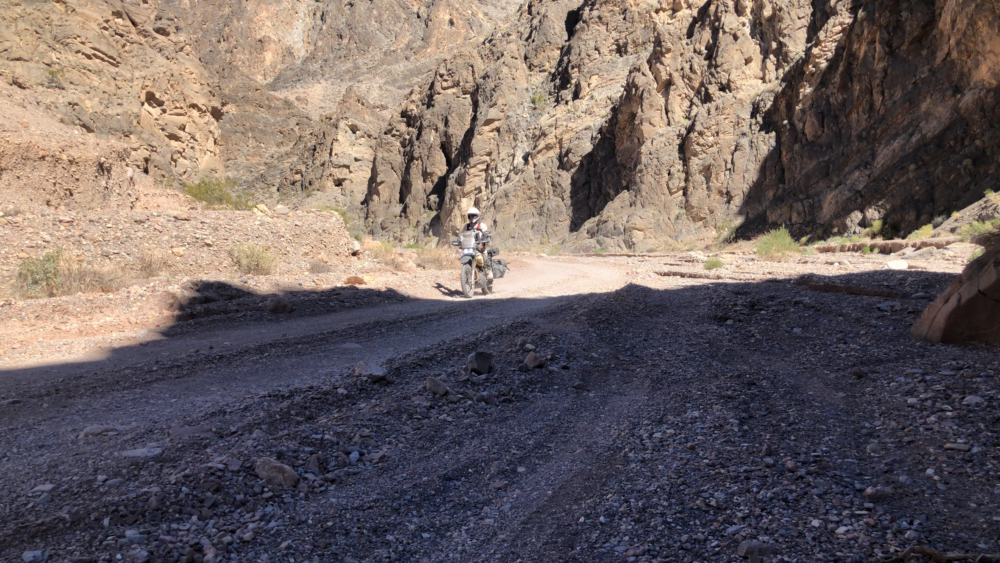 Teakettle Junction and the Racetrack
Ubehebe Crater was closed, and the campground was full, so with no other camping options, we headed toward Homestake Dry Camp hoping to find a spot to break for the night. On the way, we checked out Teakettle Junction and The Racetrack.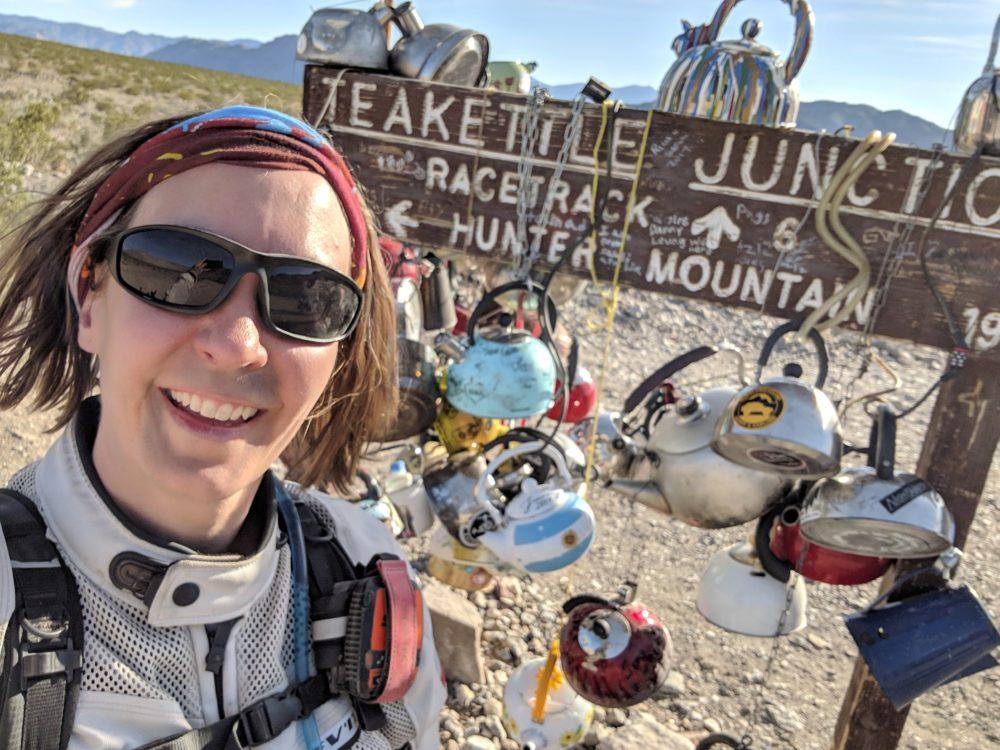 Teakettle Junction was charming, and the racetrack was really interesting. We saw a unimog that distracted us for a minute from the epic clay lake bed of The Racetrack.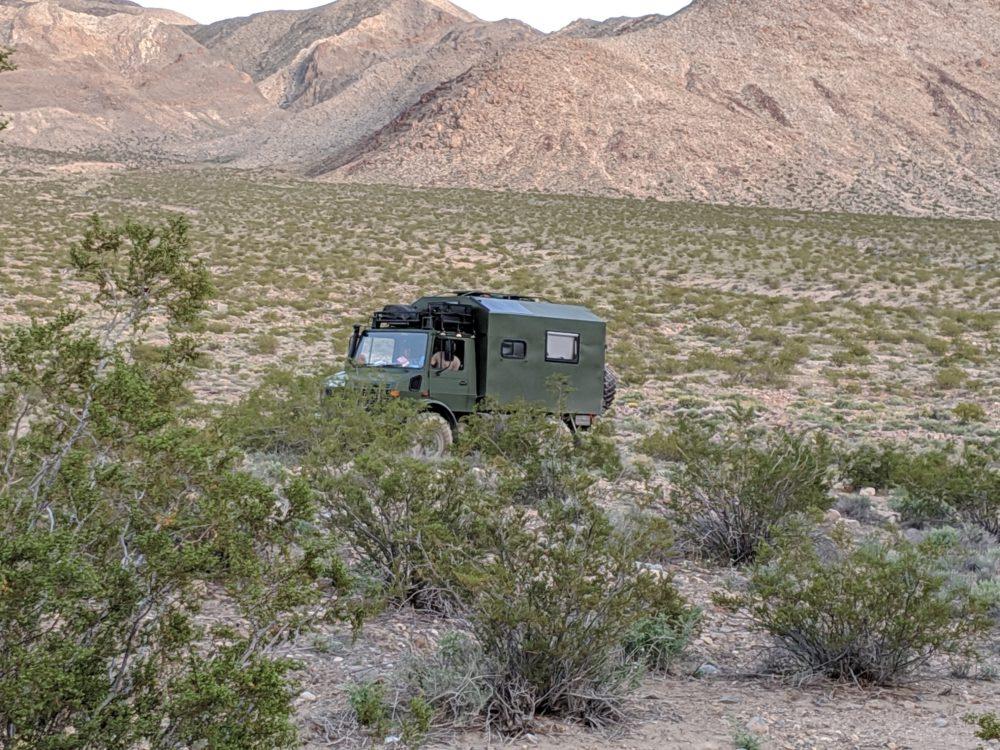 Then we wandered out to find the moving rocks. It was sad to see that people had driven out there, but eventually we found some rocks and tracks, and I laid down for a bit. I knew it was time to find camp because I lay down on the playa, and felt like it was the most comfortable place I'd ever been.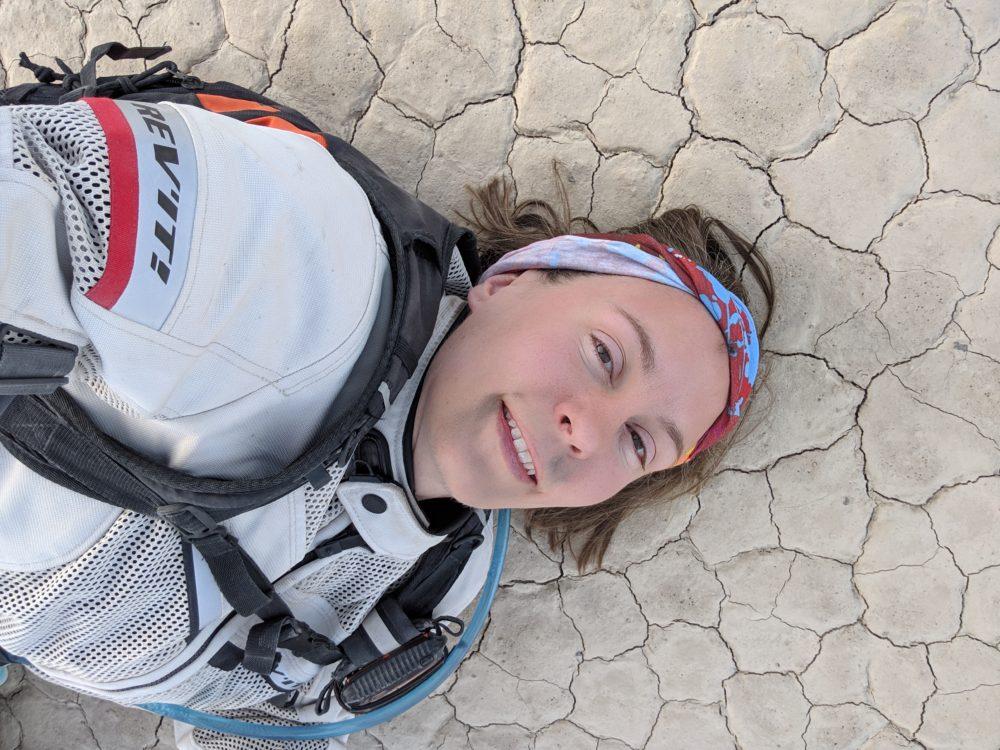 Then we saw a sign that said no camping 93 miles. I wish they'd been specific and said no dispersed camping… there was a campground marked on our map that we had our hopes set on, and Lippincott Pass was between us and other options. Luckily, the sign meant no dispersed camping. We found a lovely campground called HomeStake Campground and called it a night.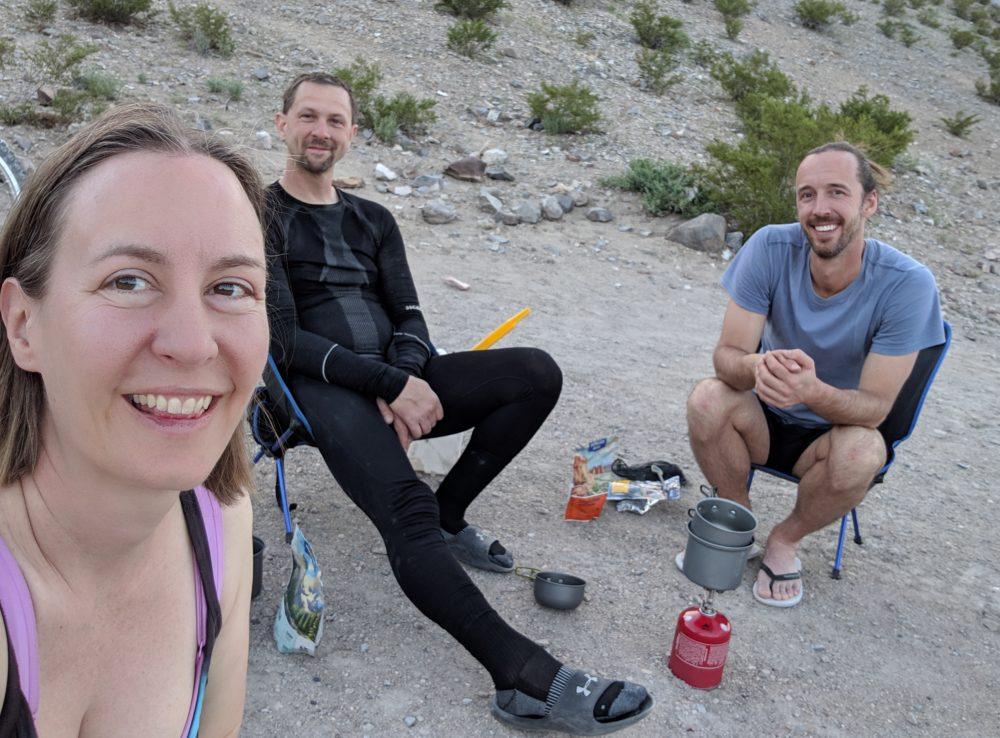 Things to know: Section 5 does not end near town or gas. Be extra prepared with gas and water.
Bike Drops: 1 (At the campground, following Nathan down a wash, does that count?)
Love Video?  Check ours out on FOR THE LOVE OF KNOBS Channel!
Want to start at the beginning?  CLICK HERE!
The Journey Continues with Day 5 HERE!