BY EGLE GERULAITYTE
After a recent article by Lynda Lahman, "Women-Only Events: Yay or Nay", you all had mixed reactions.  For some, the verdict was a clear nay; for most, the idea seemed great since women riders sometimes feel they need their own space to improve their skills, network, and ride together.
But what about women's motorcycle tours? What about organized motorcycle trips for women only, lead by female tour guides? Would go you on one, or would you prefer to ride in a mixed group?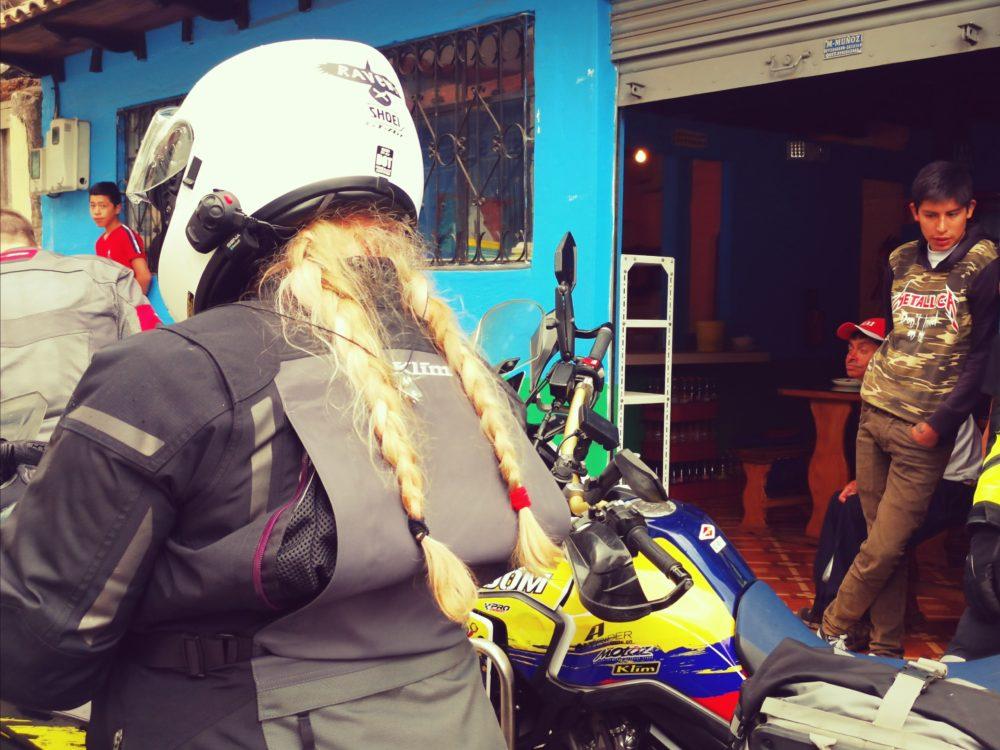 As someone who moonlights as a motorcycle tour guide from time to time, I had the privilege of leading both women's motorcycle tours as well as a co-ed one (which, although open to anyone, consisted of only male riders). To me, all the experiences were equally interesting and enriching, and I can't say I prefer leading either all-female or mixed groups of riders: traveling on two wheels is about the joy of motorcycling and discovery, period.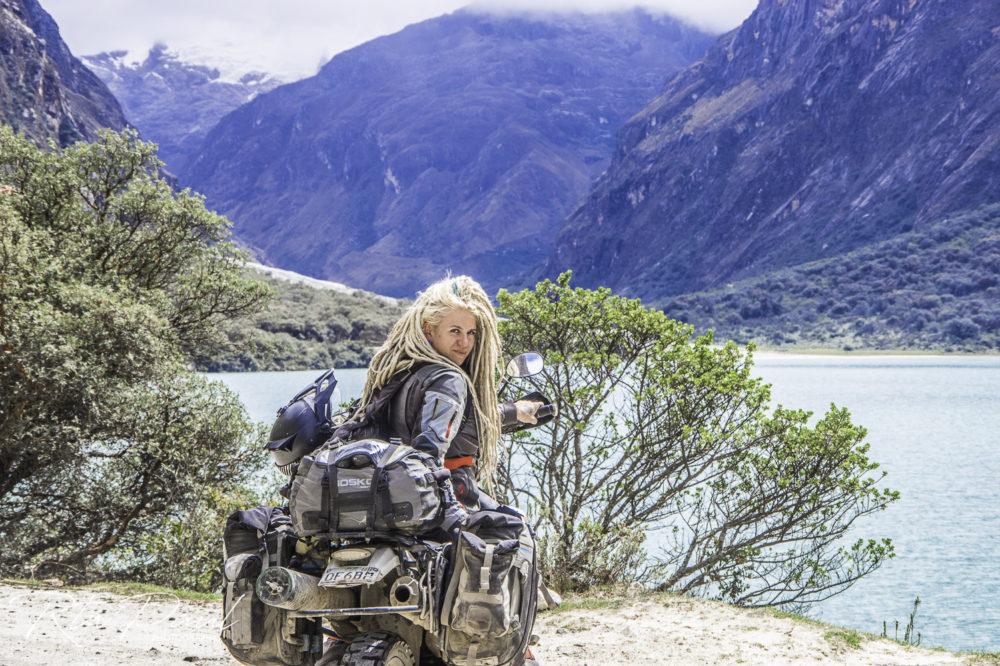 Yet, there were some differences, some interesting dynamics between tour participants, and certainly some revelations for me as a tour guide. So let's take a look at what all-female motorcycle tours are all about.
Ecuador: Seven Women vs a Nationwide Strike
Back in October 2019, I had the opportunity to lead an all-female motorcycle tour in Ecuador organized by the Ecuador Freedom Bike Rental tour company based in Quito. My co-guide and partner in crime, Hanna, was driving a support truck whereas I was on a trusty Suzuki DR650 leading five female riders on Honda Africa Twin, BMW F650GS, and DR650 motorcycles.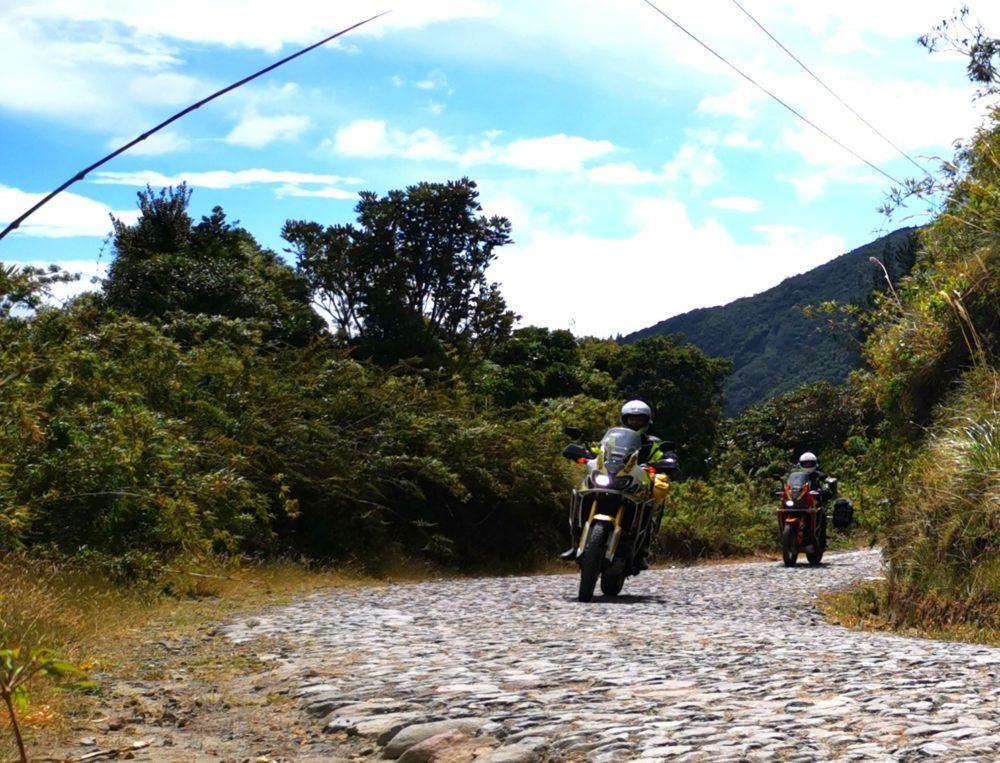 As soon as we hit the road, the little caravan of seven women on wheels, I realized three things. One, I was among friends: bonding with other moto women is so natural and easy, and we all clicked almost instantly. Two, I was leading a group of experienced riders – we kept a good pace, everyone felt comfortable on their chosen motorcycles, and we soon fell into a good rhythm in terms of speed, cornering, photo stops, and lunch breaks. And three, we were all in for an adventure.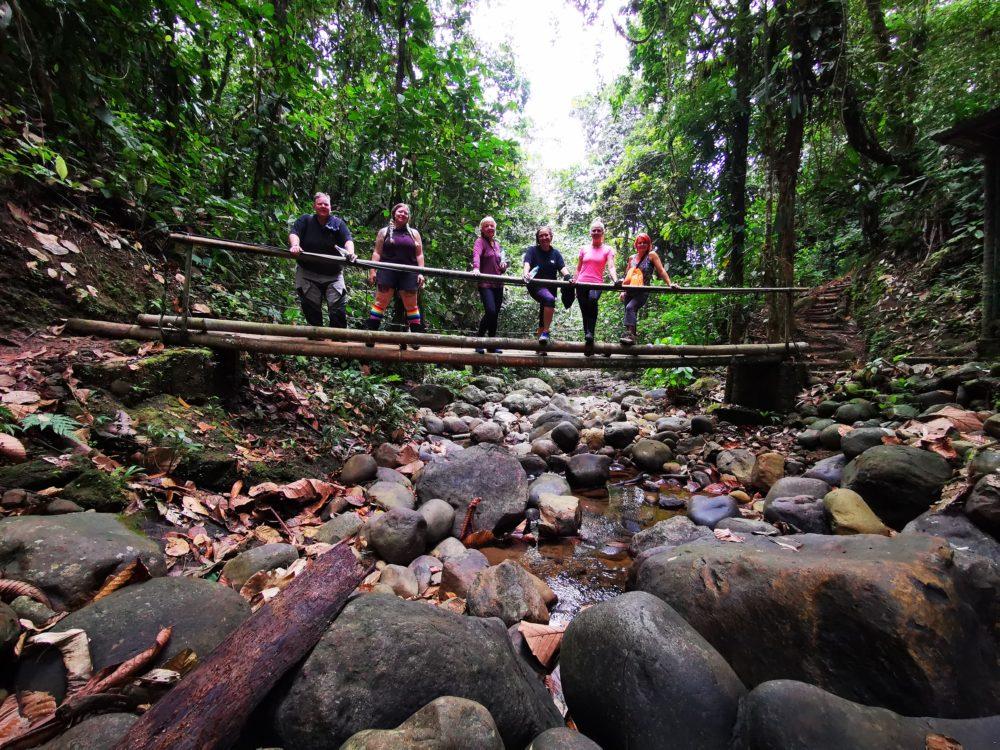 However, as crazy circumstances would have it, the day we started on the tour, Ecuador went into a nationwide strike. Following a new deal with the International Monetary Fund, fuel prices in Ecuador doubled overnight, and people took to the streets. To make their point, the locals blocked all main highways and roads, not letting anyone pass; the protest was to continue until Ecuador's president agreed to renegotiate the deal and bring the fuel prices back down.
Amidst the chaos that ensued, we had to change our route, ride on more dirt trails than planned, sneak out of towns in the dark, improvise, and deal with uncertainty. There were burned clutches and near-flat tires, tough riding conditions, countless detours, meetings and negotiations with local Ecuadorians, and anxiety waiting for the news about road closures; we had to deal with changed routes, bad weather, and unexpected stays; most importantly, we had to stick together and work as a team. And we managed to pull it off: despite all the craziness, we completed the tour, met some amazing locals, had celebratory beers, enjoyed the hell out of riding, and created new friendships. For me and Hanna as tour guides, this was a steep learning curve; for our riders, it was a full-on South American experience, one hell of a ride, and an adventure in the truest meaning of the word.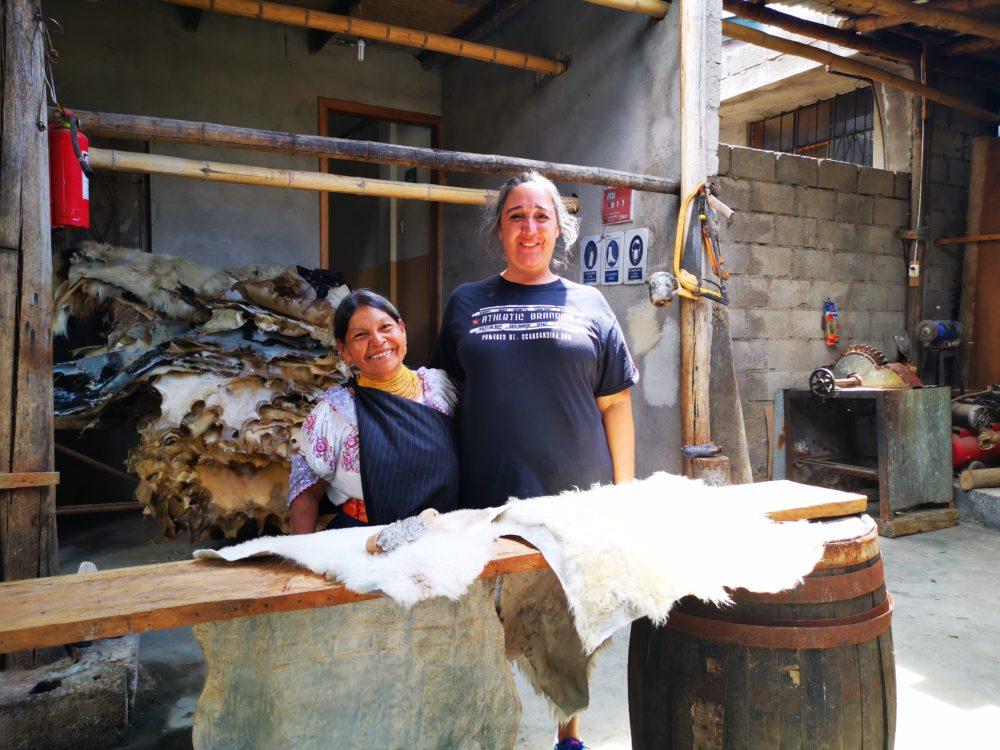 Would the tour have been different if it had been a mixed or an all-male group? I doubt it. All of our female riders tackled the challenges head-on, and often with gusto, especially when it came to dirt roads. All pitched in when we had to do roadside fixes or load a broken-down bike onto the support truck. There were a few tense moments, for sure, but nobody ever lost their cool: we were simply a team of riders dealing with an unusual situation, and in hindsight, I think we did it as best as we could.
Most importantly, though, I discovered that traveling with a group of women is just ridiculous fun. All of our tour participants were nothing short of extraordinary: women with impressive skills, interesting careers, hilarious sense of humor, incredible strength, and an insatiable thirst for adventure. We connected, we laughed our butts off, we shared stories and experiences, and we left Ecuador as friends.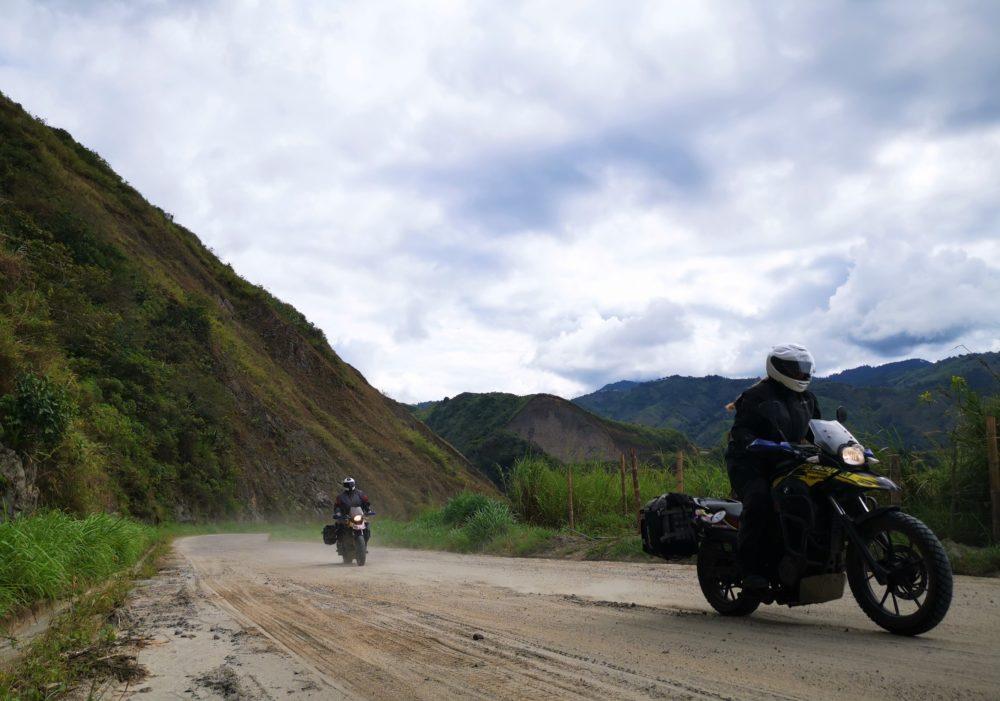 Colombia: Andean Passes and Coffee Plantations
When my friend Aleksandra, owner of a motorcycle shipping and tours company Motobirds, asked me if I'd like to help put an all-female motorcycle tour in Colombia together, I jumped at the opportunity. As someone who has been on the road for over six years now, I'm realizing that sharing the joy of motorcycling and traveling is something I'd like to do more of. So, without much further ado, I got on board with the women's motorcycle tour in Colombia with Aleksandra. We designed the route, rented a fleet of Yamaha WR250 and Honda XR300 motorcycles, and invited ten adventurous women to come ride with us.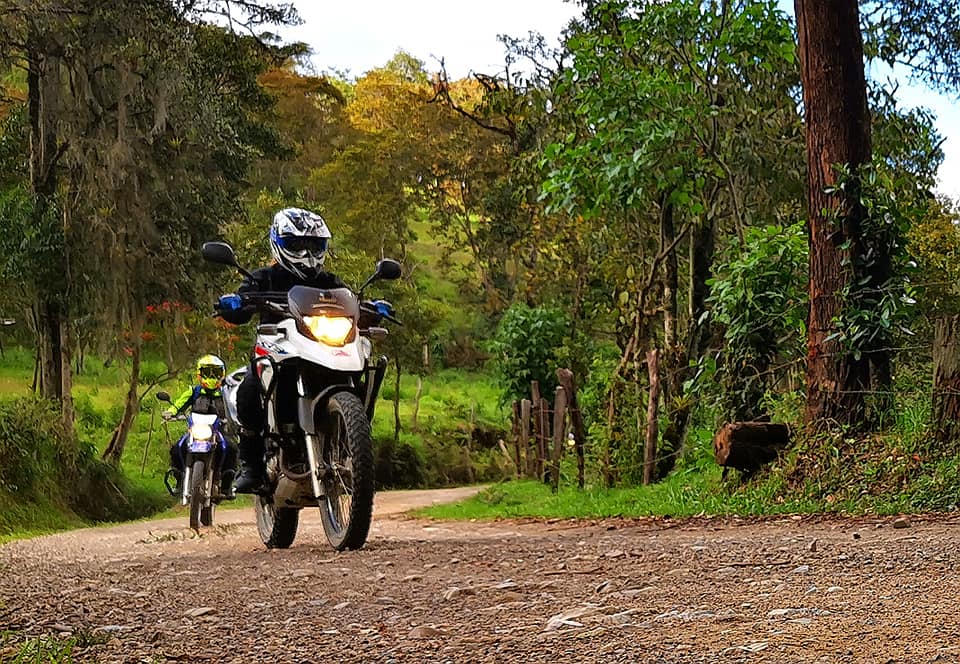 This was a truly motley crew: some of the women were street bike riders, while others were Harley-Davidson fans or sports bike owners. All, however, wanted to try out adventure motorcycling, ride both paved mountain twisties and dirt trails, and discover Colombia from the saddle of a bike.
This time around, we had a group of riders with very varied abilities, which is why we eventually decided to split the team in two. We wanted the faster, more experienced riders to fully enjoy the Colombian roads, and we needed to make sure the less-experienced gals were riding safely within their capabilities. We would travel in two groups, meeting up for lunch and dinner, then spending time together at each destination.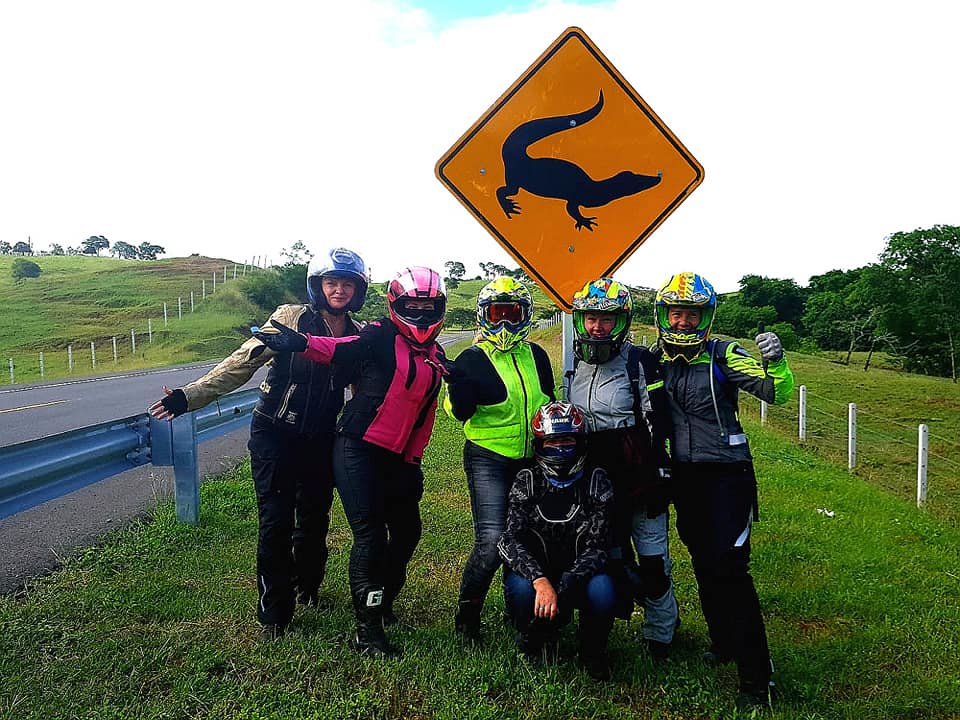 As with the Ecuador group, we faced some challenges in Colombia: crazy local traffic, rain, gnarly off-road trails at high altitude, upset stomachs and dizzy heads, and fluctuating group dynamics were all part of the adventure. However, just like with the tour in Ecuador, all of our riders pushed their own edge, immersed themselves fully in the Colombian way of life and local culture, discovered a lot about themselves, and had a once-in-a-lifetime experience riding South America on dirtbikes. For a lot of our tour participants, there were a lot of firsts on this trip: first-time water crossings, riding dirt, dealing with fatigue after days of hard riding, facing bad weather and tough road conditions; but what Aleksandra and I were the proudest of was how they took it all in stride.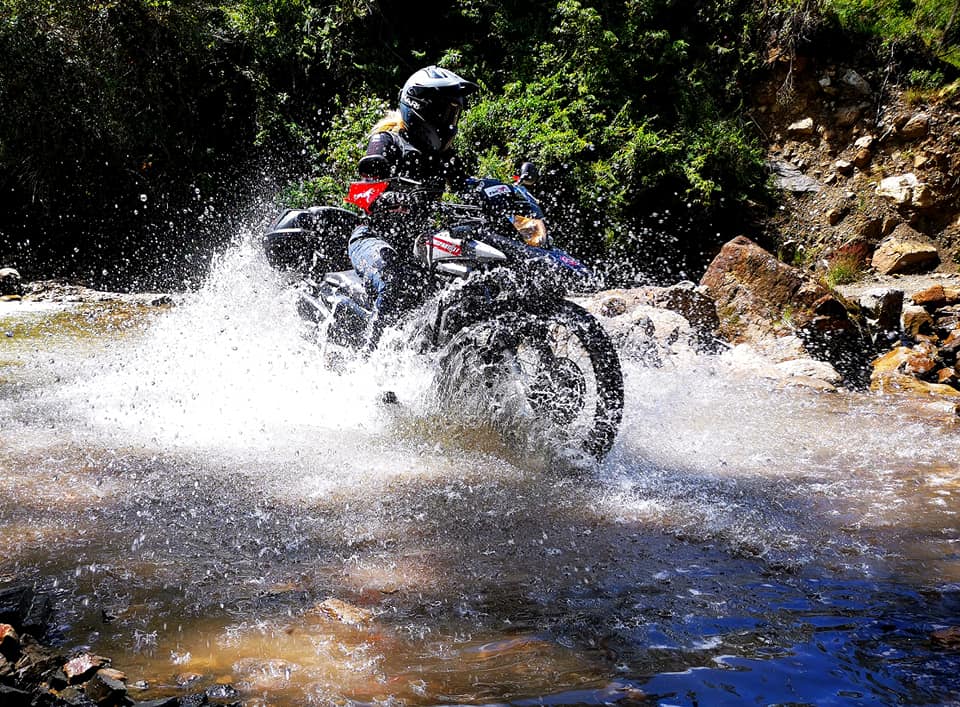 At the same time, we had countless rewarding and inspiring moments taking in the breathtaking Andean scenery, going on a jungle trek, rafting, learning salsa, tasting specialty Colombian coffee at a local farm, sampling delicious local food,  and staying in old colonial Spanish haciendas. Adventure motorcycling is all about expanding your horizons, improving your skills and resilience – both physical and mental – and it is always about discovering the world, immersing yourself in a different culture, and experiencing something new. With the women's motorcycle tour in Colombia, I feel we have accomplished it all.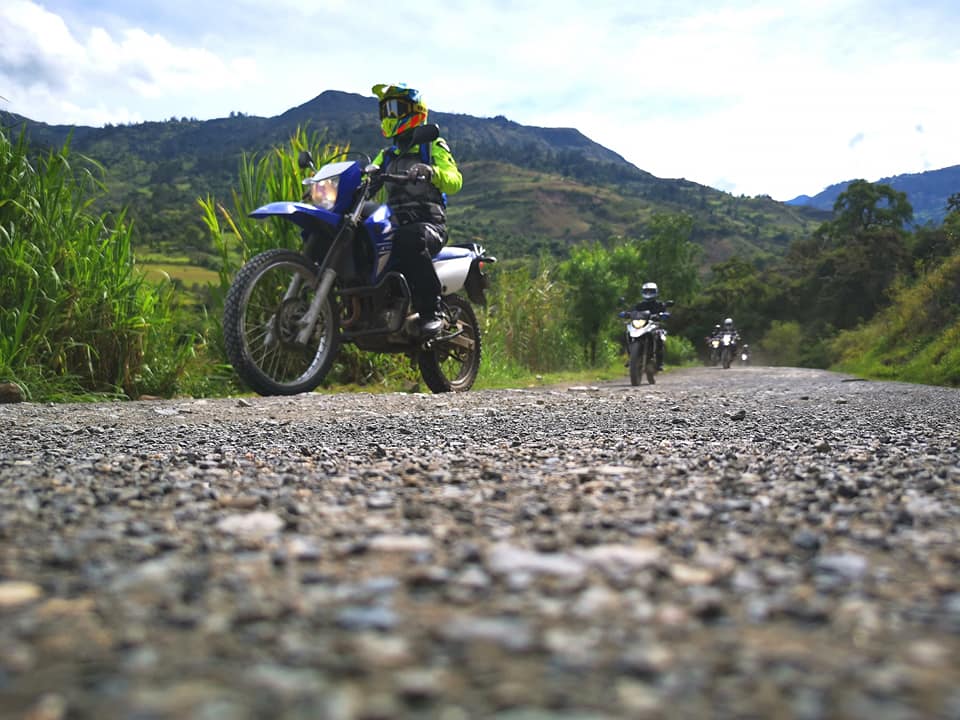 The Bottom Line
So, yay or nay for women's motorcycle tours? After completing a ten-day Inca Royal Roads motorcycle tour back in Ecuador, where Hanna and I led four guys on a mostly paved motorcycle tour in the Andes and the Amazon, I can say that in terms of riding and traveling, the gals and the guys are absolutely the same. Same riding abilities, same pace and speed, same endurance; judging from some comments and snarky remarks, it seems people tend to assume a women's motorcycle tour is all about pink scooters, SPA retreats, and slow speeds. It isn't. Women want to ride just as much, as far, and as hard as men, whether it's a paved or dirt route. Women deal with flat tires, rainy weather, and water crossings the same way men do. Women may need more support and encouragement to take the plunge and make the decision to go on a motorcycle tour, but once on (or off!) the road, it's all about motorcycling and traveling, regardless of gender.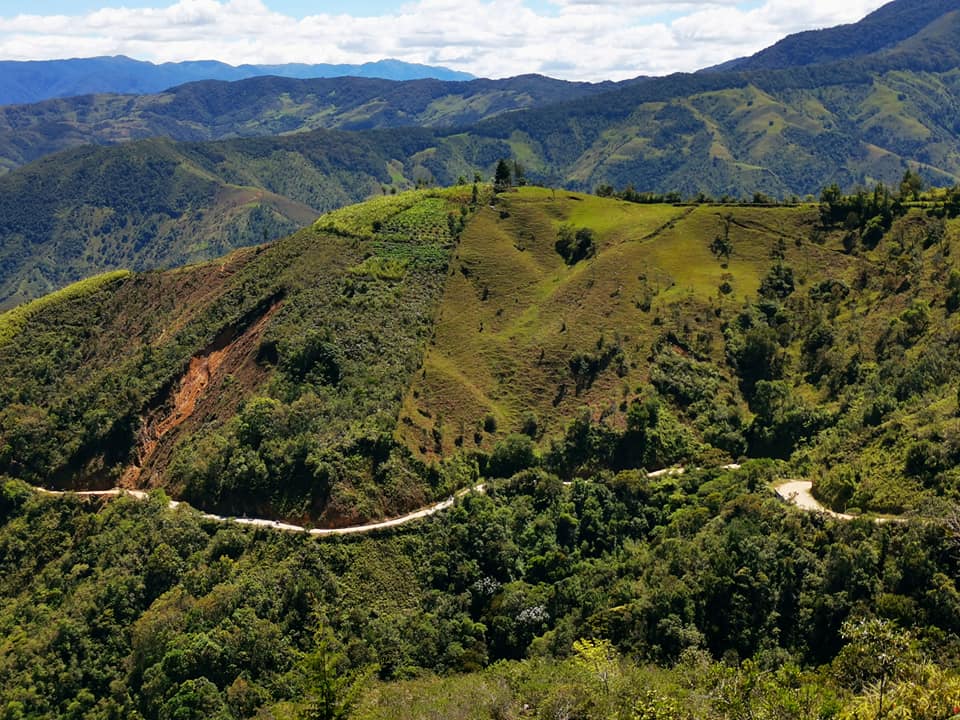 As for me, I will continue to freelance as a tour guide, both for co-ed and women-only tours. What matters to me most is being able to share the thrill and joy of traveling in faraway places on or off the road, of having adventures, of discovering the world aboard a motorcycle with other people. I confess, leading all-female tours brings me even more joy, as I love seeing more and more women taking up adventure motorcycling. At the same time, it's equally refreshing to see men going on a motorcycle tour lead by female guides – and having an awesome time. Perhaps the world is changing, after all, and if it's happening by way of motorcycling, well, let's ride more!
Want to come ride with me? Here's where I'll be in 2020:
Transylvania Off-Road Training Tour, Women-Only, Romania, April 19-25
Himalayas Motorcycle Tour, co-ed, India, August 3-15
Himalayas Motorcycle Tour, Women-Only, India, August 16-29