BY EGLE GERULAITYTE
During this year's Rally Dakar, the toughest desert rally in the world, Spanish rider Laia Sanz completed yet another impressive finish placing in the top twenty; Sara Garcia finished the malle moto class, and South Africans Kirsten Landman and Taye Perry conquered their Dakar as rookies. Dutch rider Mirjam Pol, a Dakar vet, finished 41st. At the Africa Eco Race, Dutch competitor Julie Vanneken finished in the malle moto class; it seems that there are more and more women riders out there, and not just in the adventure motorcycling segment, but also the rally racing world.
So, what about you?
Why Rally If You ADV
Most of us get into adventure motorcycling because we love the thrill, the freedom, and the challenge.  Riding bikes off-road is stupid fun; it adds to the skill and the experience and lets us explore the world off the beaten path.
Rally racing is, in a sense, adventure riding on steroids. It's got all the right components:  stunning scenery, challenging tracks and trails, interesting navigation, camaraderie among riders, and at the end of it, a sense of achievement. If you enter a rally race as an amateur, it isn't about winning, placing in the top ten, or even being very fast – it's all about challenging yourself, having a ridiculous amount of fun, and pushing your own edge.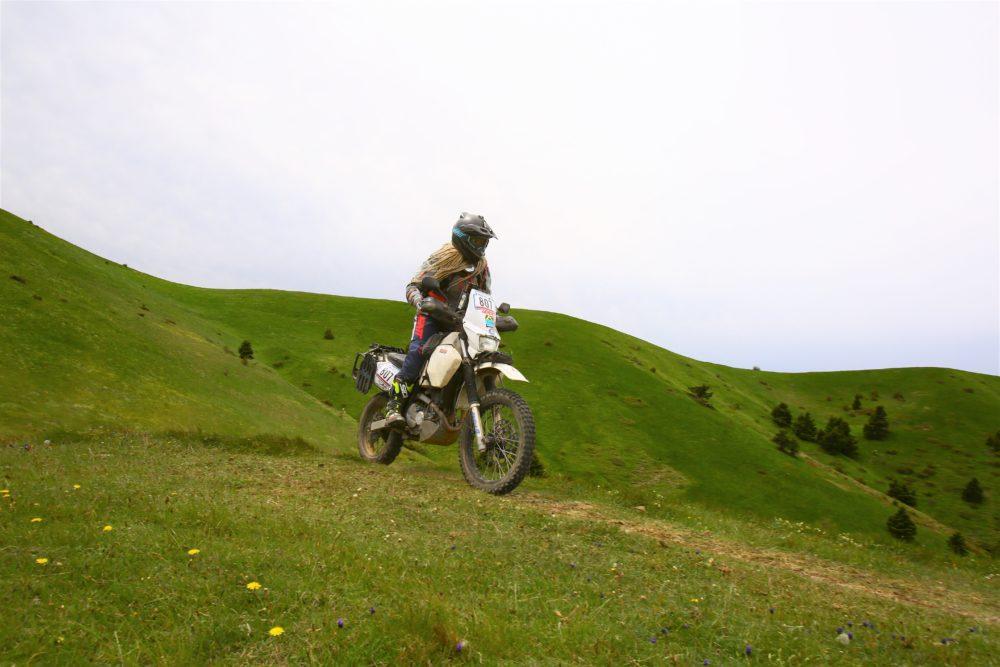 My own fascination with rally racing began last year when I chased Rally Dakar in Peru, then entered the Hellas Rally Raid as a competitor. I didn't have the first clue about racing or roadbook navigation, and I didn't have a rally bike – I entered on my old travel pony, the Suzuki DR650. But it wasn't about being perfect, winning, beating anybody, or getting a great result on a rally-ready motorcycle. It was about giving it a go, trying something new, and just throwing myself into the deep end for the sake of adventure. And it paid off! I came in dead last every single day, but I learned a lot about endurance, improved my riding, made some amazing friends, and got hooked.
Women in Rally Racing
Ever since my Hellas Rally debut, I've been trying to convince more women to try rallies. Why? Because there still are very few of us out there; because it's so much more fun to race with a team of like-minded women; because we can; because it adds another layer, another dimension to your trail or ADV riding.
Aside from all the fun, the adrenaline, and the new experience, what I also love about rally racing is that you can seriously push yourself and improve your riding because it's a safe, controlled environment. The big, FIM-licensed rally races usually have plenty of medical staff, ambulances, and a medical helicopter on standby, so you know that if anything happens to you, you'll be looked after. Finally, other rally riders are incredibly friendly and supportive – regardless of whether you're a rally pro or a complete newbie, you'll find friends, help, and support at the rally bivouac.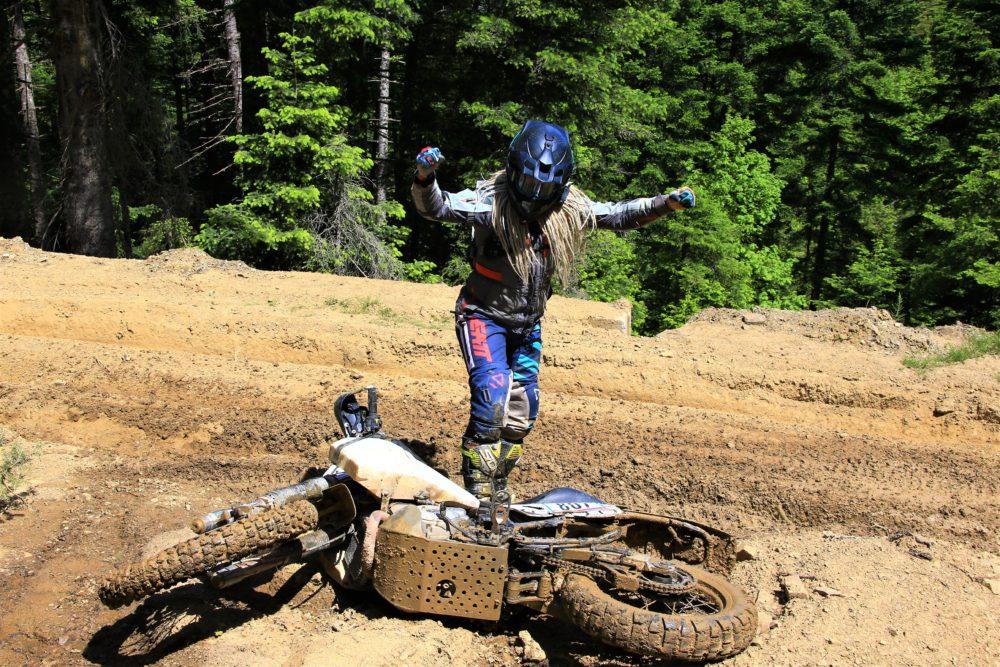 Ready to Race?
If you think you'd like to try rally racing, Europe is probably the best place to start. With the large, amateur-friendly rallies like Hispania Rally and Hellas Rally Raid, there are plenty of opportunities to get your toes (I mean, tires) wet. Both Hispania and Hellas have several different amateur classes which means you can race on just about any bike from 250cc to 1200cc; some classes allow a GPS as a backup if roadbook navigation is completely new to you and you feel you may need a little extra help.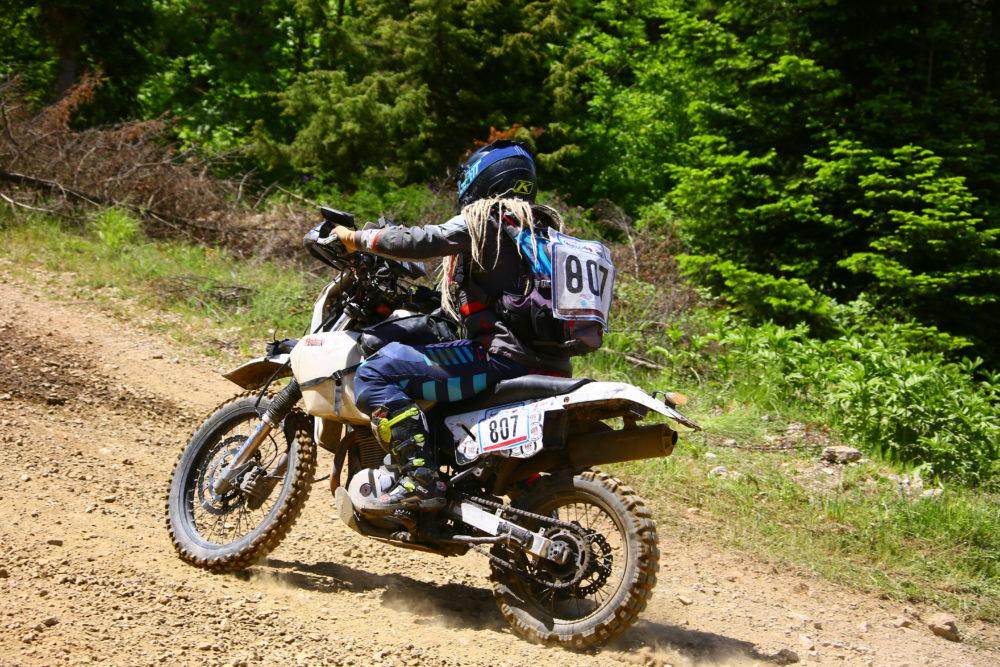 In terms of costs, European rally entry fees are typically around 550-700 euros, and if you're racing on your own bike, that's all you'll need to pay. Some riders choose to have mechanical assistance during the rally: this means that after you finish a stage, you simply drop your bike off at your team's paddock and pick it up in the morning, ready to go.  Assistance usually costs 1,500-1,800 euros for the whole rally, and it's a great thing to have, but if you're on a budget and can work on your own bike, it isn't necessary. Finally, you'll need to figure out whether you're staying in a hotel or camping at the bivouac and cover your food and fuel.
Women's Rally Team
If you are entering your first rally race, it can be tough going at it alone. That's why this year, I'm so excited to be racing alongside two other women, Gabriella Linford and Kerry Wright. All of us are rally newbies, and we figured we'd stick together to help each other out, share beers, accommodation, and chain lube, and just generally be there for each other and support each other.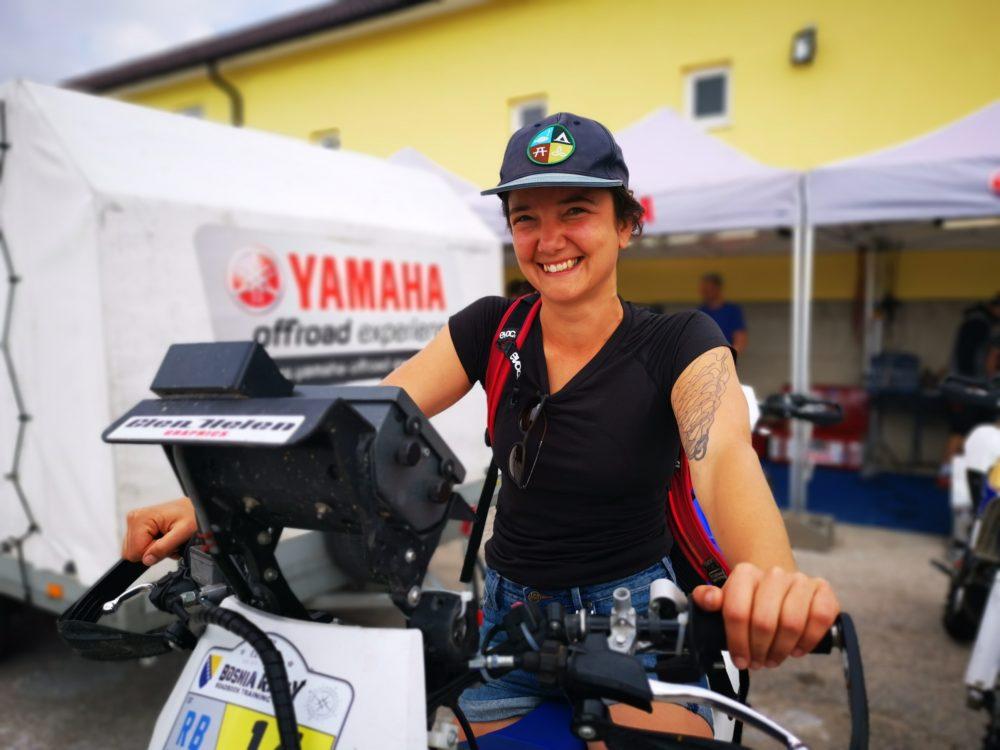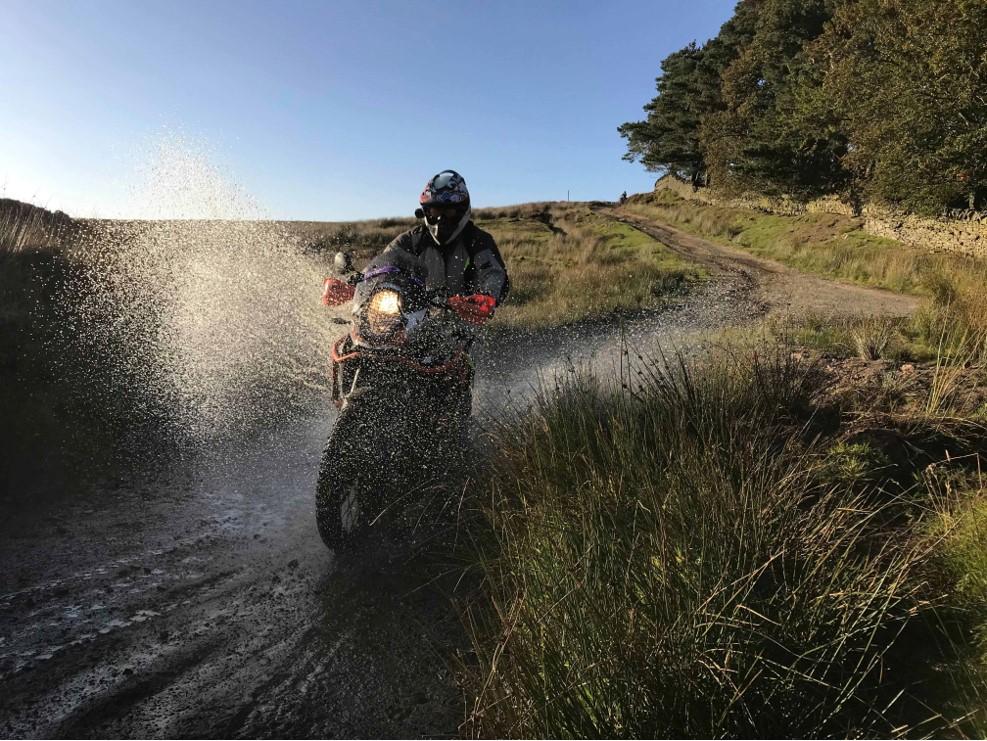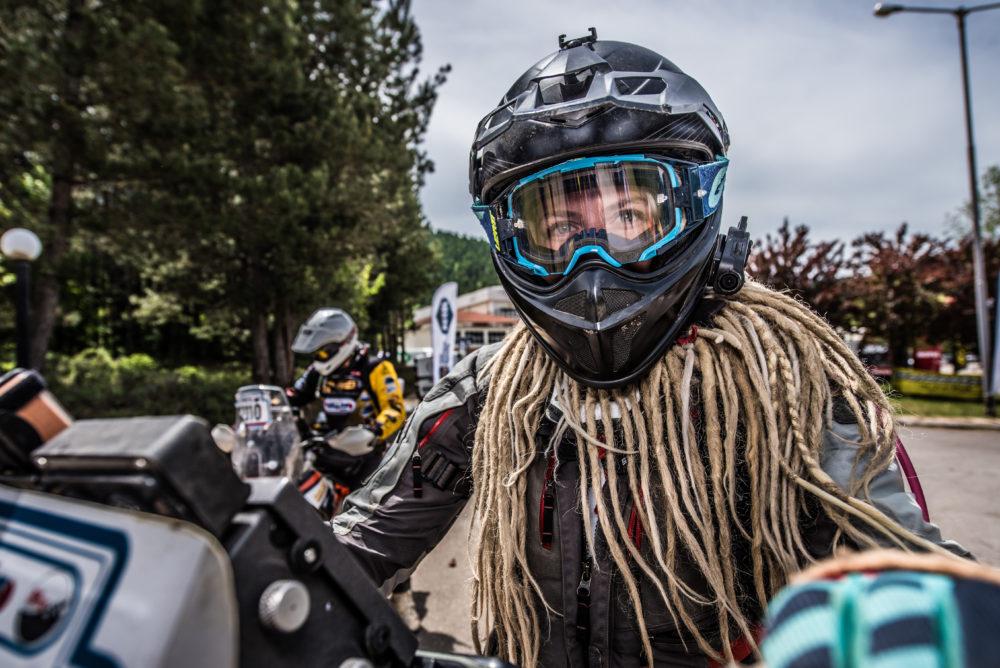 Want to come join us? Check out our Facebook group for rally women, contact either of us by dropping an email to womenadvriders@gmail.com, or check out our Instagram pages and YouTube channels:
Gabriella: Rockafella Rider
Kerry: Kerry's Adventures
Egle: Egle On the Road
Let's ride and race together!