Wednesday April 24th
CABDR Day 5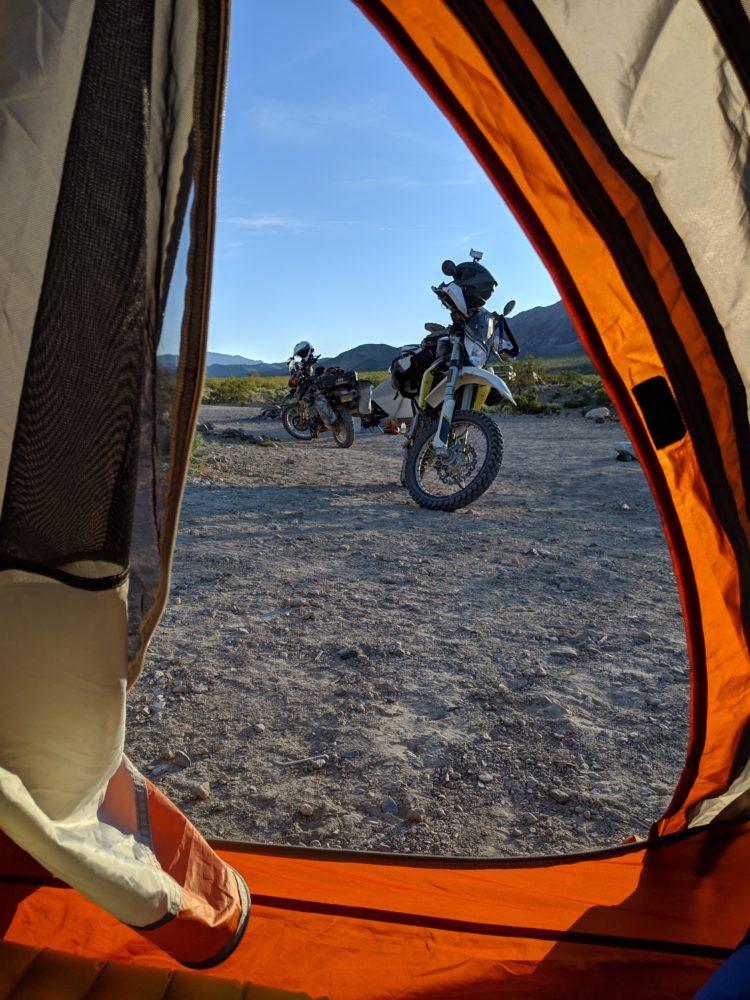 We had a leisurely morning chatting over breakfast in the campsite. We packed up, and in moments, we were on Lippincott!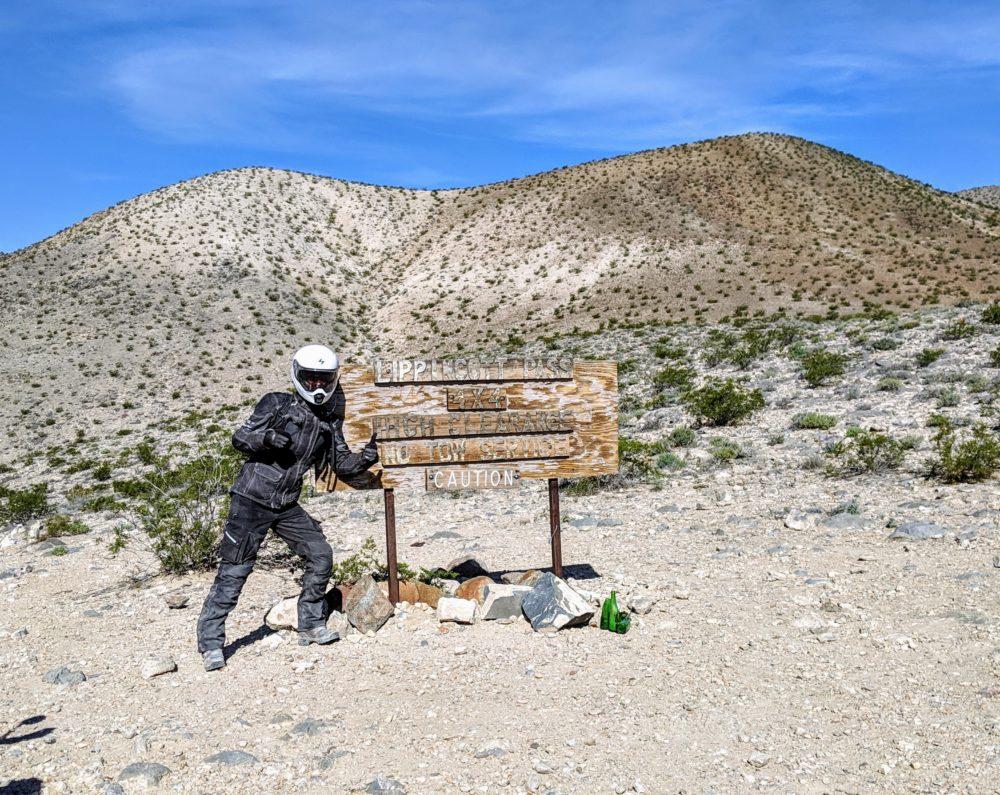 It was lovely at first, but we quickly found the challenging sections. I went through a few, and took a water break. They got harder – steep, loose, weaving around boulders. I went through a couple more, and took a snack break. Then I got to a couple sections that I walked my bike through, even clearing a few rocks to make a line. I found one stretch of about 100 feet that was just too rocky and steep, so I asked Nathan to get my bike through. The risk of dropping the bike and breaking something or getting hurt outweighed the benefit of having done it, and I just wasn't sure my skills were up to par. After that, it must have gotten easier again and we all made it through without any bike drops. I had my video camera on for most of it…. It looks flat and boulder free on the video!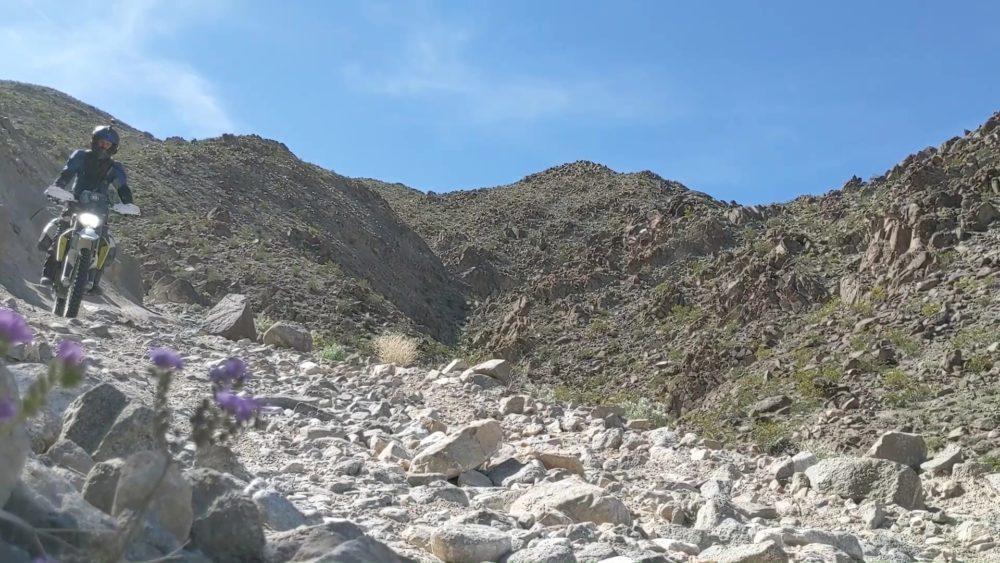 The Saline Valley was exquisite. Beautiful riding, beautiful scenery. We started climbing again, and found ourselves on a road that was being graded. Super loose dirt, some rocks, and a decent uphill made it challenging for me, but Nathan said he loved it. Josh's foot hit a rock, leaving him with a sore ankle, so I don't think it was his favorite part either. Then, there was the climb to Cerro Gordo. That was the best road. Uphill, lots of gravel, small rocks and a few big ones, switchbacks, everything awesome. The really deep gravel was a bit of a challenge and I ended up dropping my bike once after hitting an embedded rock that brought me to a sudden stop. No problem, Josh cheerfully helped me pick my bike up, but I felt bad knowing he had a sore ankle.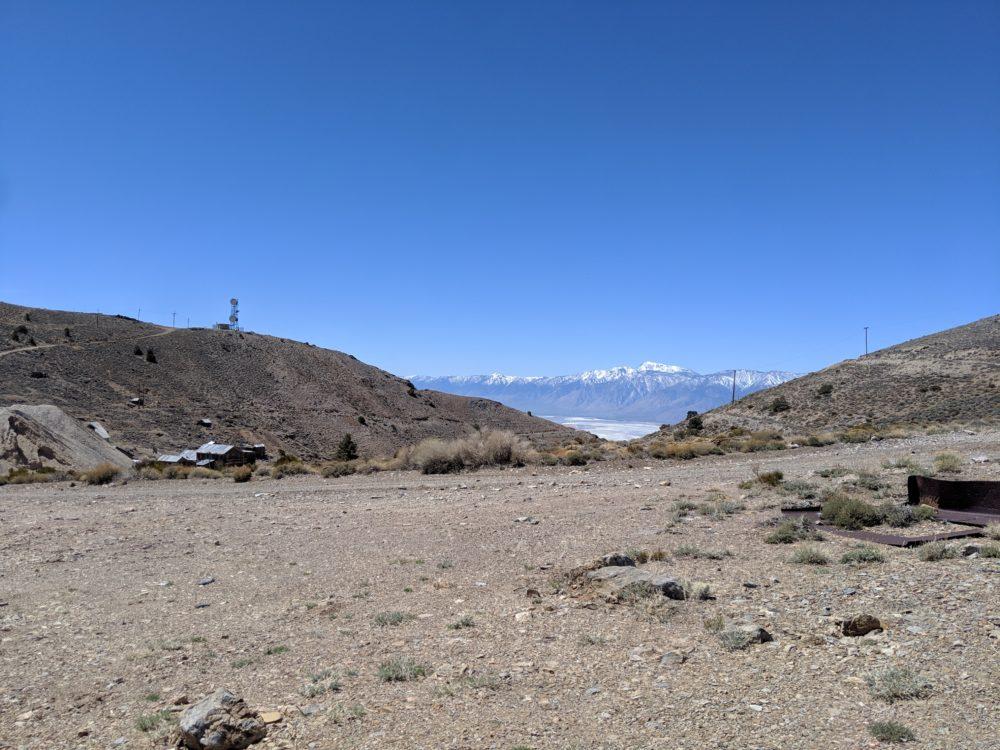 Cerro Gordo was so cool, we pulled out the drone. Josh and I got to ride parts of the road two more times! There was a couple from Oregon at the top, enjoying the view with their dog.
The ghost town itself was charming. We loved the breeze, seeing all the antiques, and celebrating making it through all the challenging parts of the CABDR we knew we'd do. (The expert only section was still snowed in.) Josh and I were out of water, and excited to get to Lone Pine for lunch and beverages.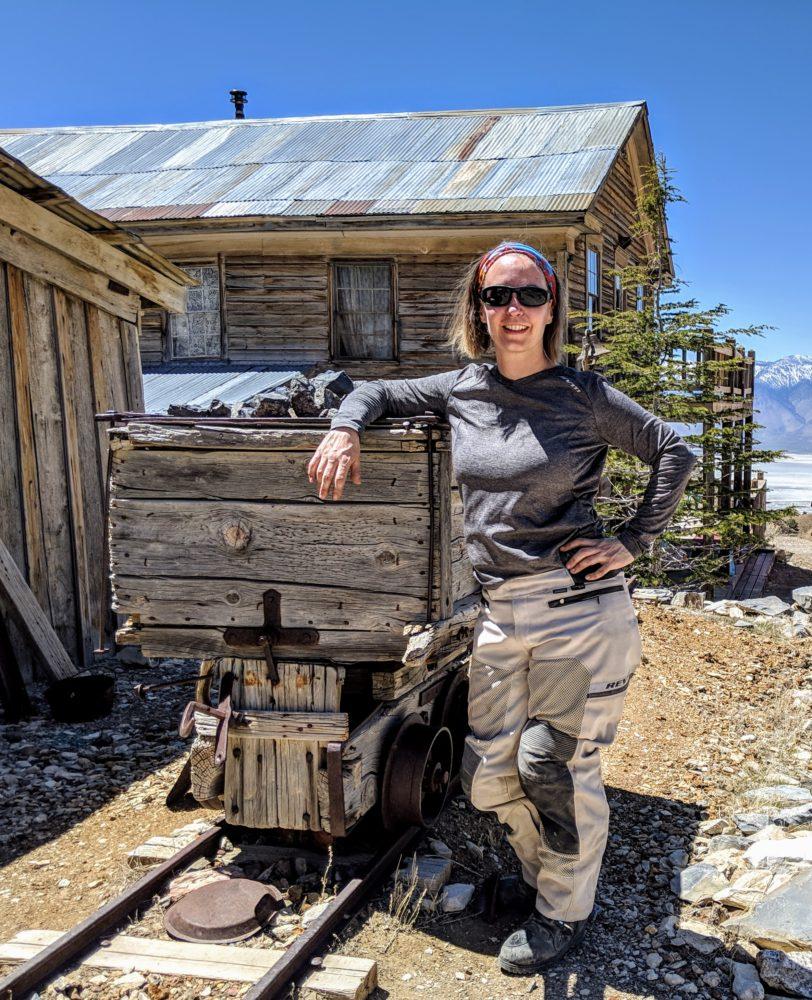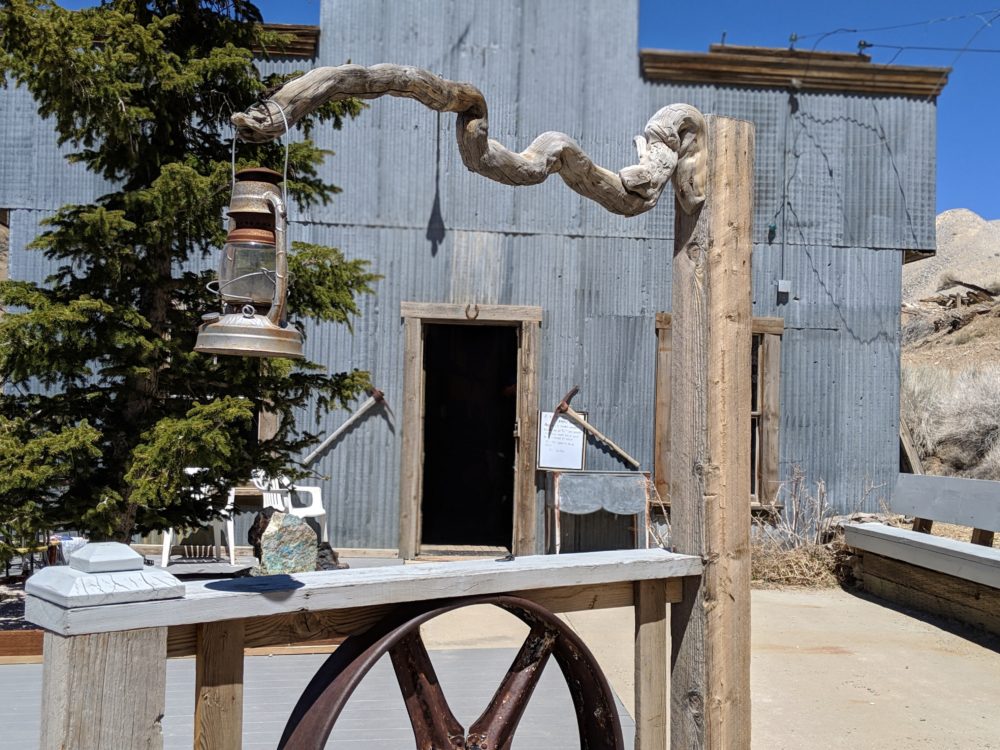 Once there, it was 2:00. We'd planned to head to Bishop, but we were really running a day early. Hot and tired, we looked at the map and realized we were right outside the Alabama Hills and Manzanar. We decided to visit Manzanar, get steak and beer for dinner, and camp and cook in the Alabama Hills.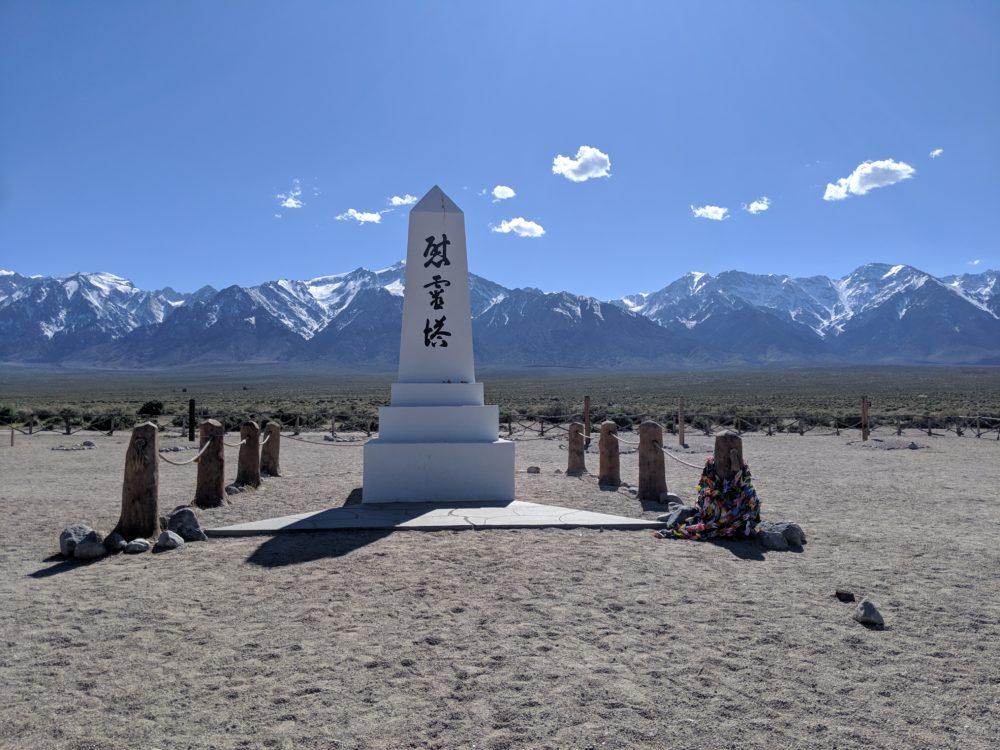 Manzanar was beautifully erie to ride through. I'd loved the book Farewell to Manzanar as a kid and plan to reread it when we get back. It was way bigger than I'd pictured, and though there was not a lot left to see, just the signs marking the locations was moving. It was hot, so we didn't stop long.
The rest of the evening was glorious. We parked the bikes, and stripped down to tanks and shorts.  Dinner was amazing with steak and asparagus, and Nathan again pulled out the drone. We sat and visited until the stars came out. The air was balmy, and we crawled into our tents, no rain flys, and drifted off to sleep amidst giant rocks, the sound of crickets, and the gentle light of the stars.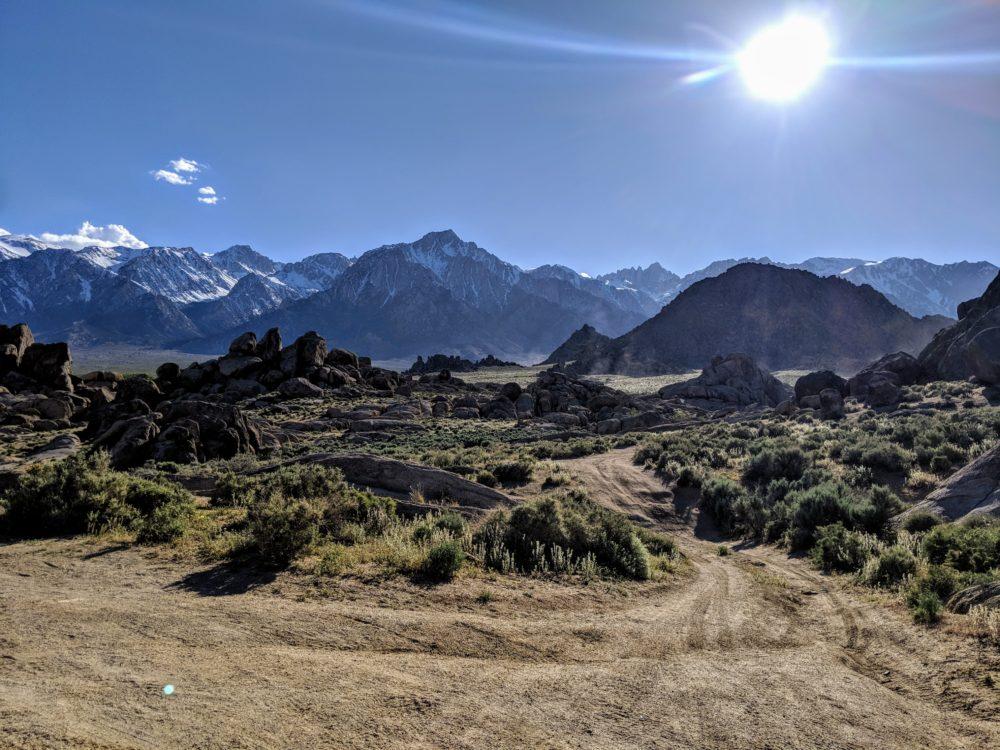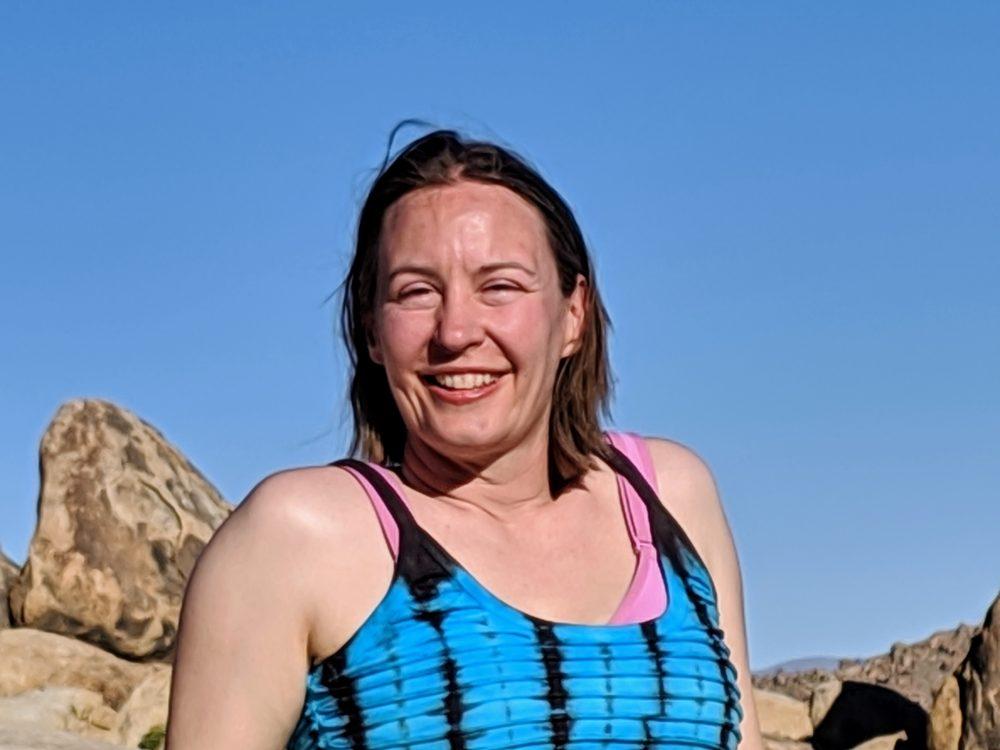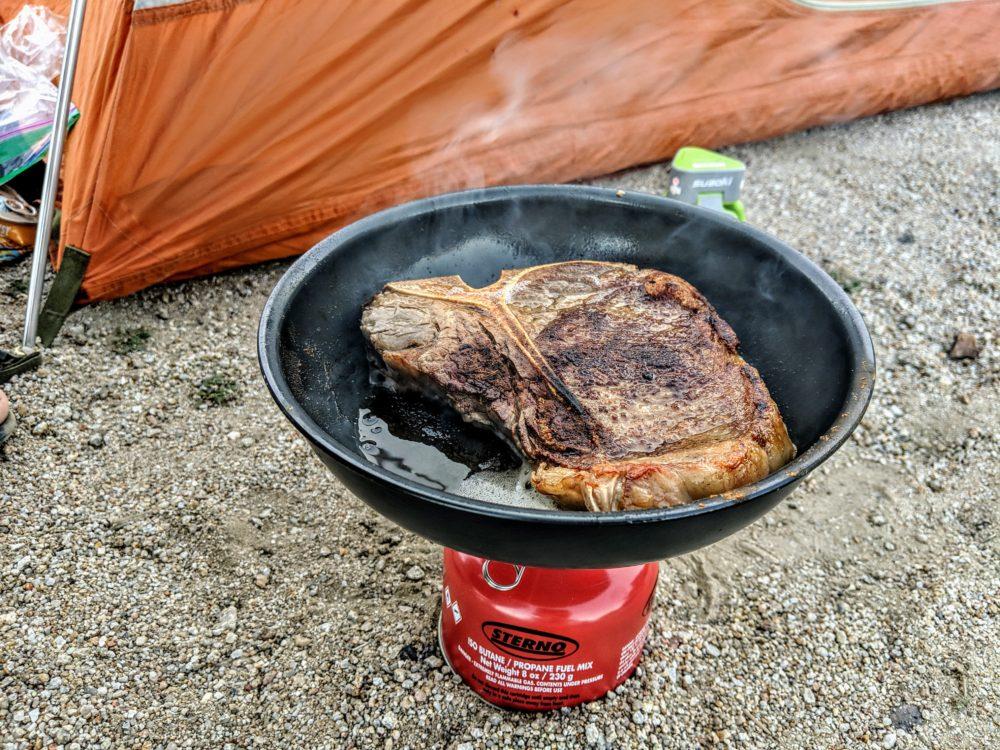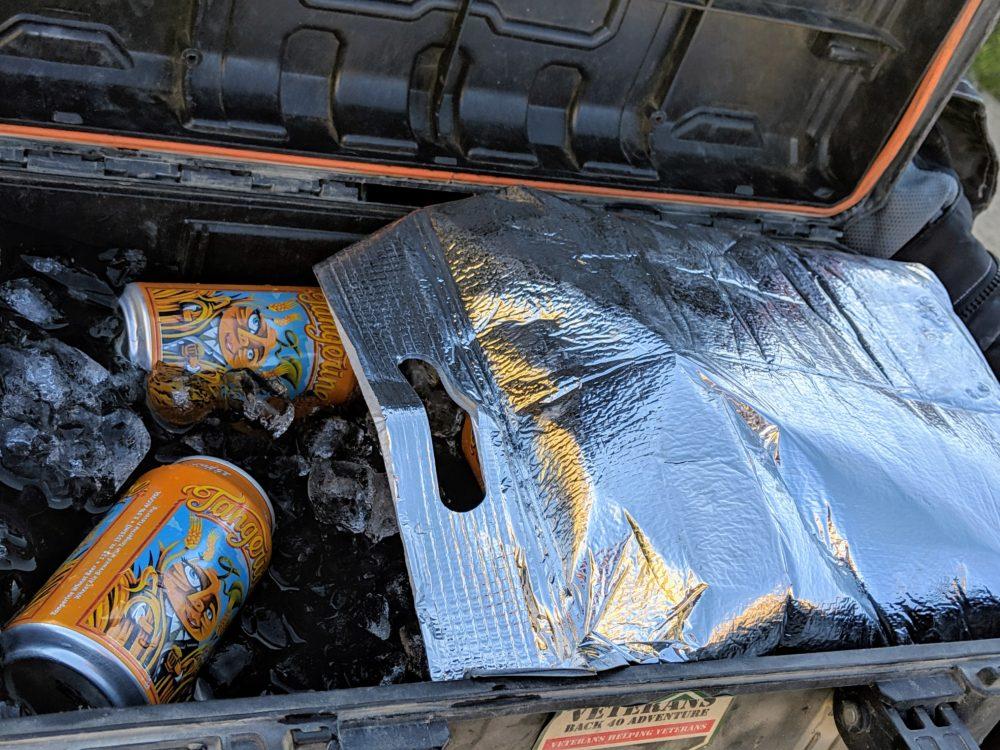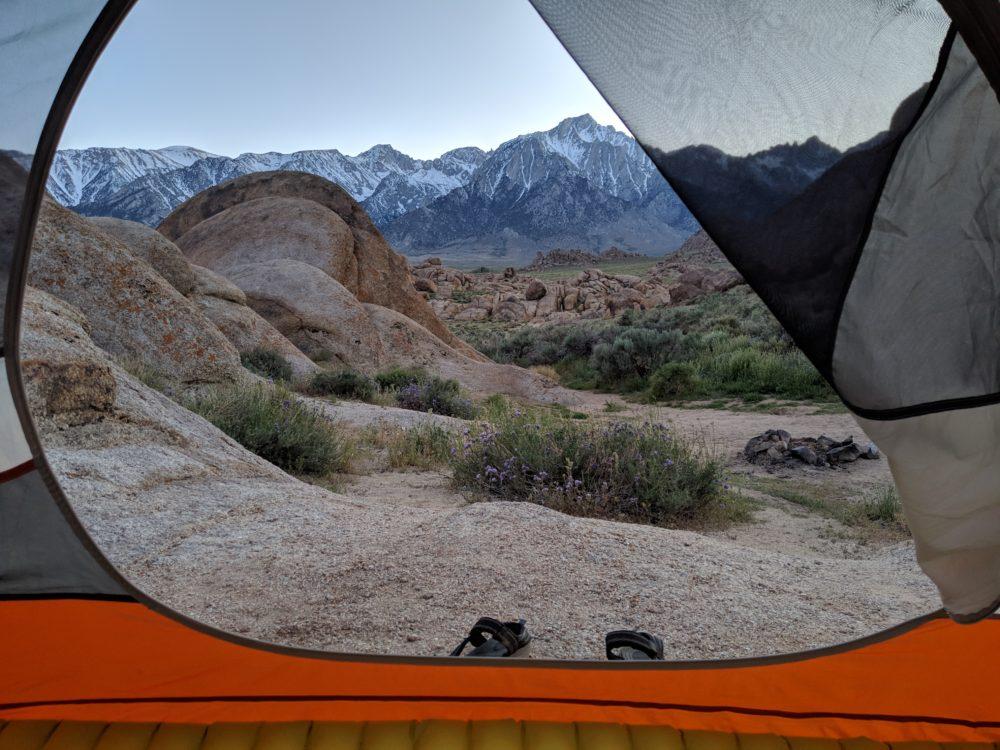 Notes: there are mosquitoes in the Alabama Hills. Come prepared with bug spray!
Bike Drops: 1
The series starts HERE  if you are new to reading it.
Prefer Video? Check it out HERE!