BY VANESSA RUCK
Here's what Vanessa, The Girl On a Bike, thinks of the Husqvarna 2020 TEi 150i following 50 hours riding over the last two months. Test conditions included enduro and trail riding, a little motocross and technical hard enduro in a range of conditions, including Valleys Xtreme hard enduro.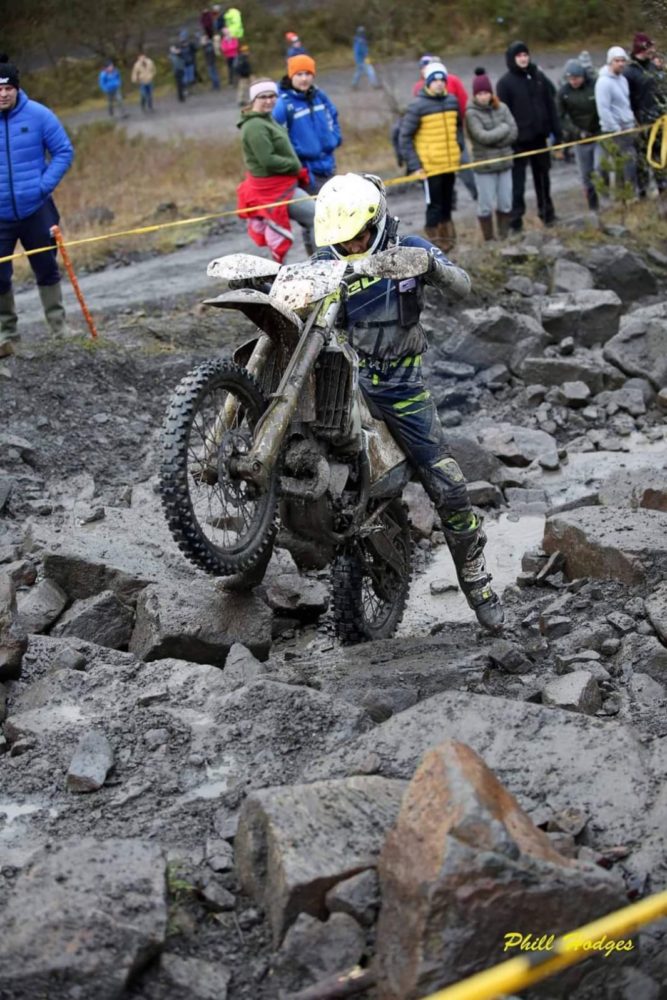 Over to Vanessa:
In a nutshell, this is a highly capable machine, it's light, agile and ready to give you confidence in a heap of conditions. So let's go into the details.
Capacity
First thing that comes to mind is people's reactions towards it 'only' being a 150…. Now this is a very important part for me, just because it's small it certainly doesn't mean it's not capable, exciting and fast. Modern fuel injection engines offer such huge advancements in technology that the classic 'size' chat is becoming something of the past in many ways.
It's an incredibly smooth engine and with a 54.5 mm stroke, the crankshaft is perfectly balanced to reduce vibrations making it a non-fatiguing bike to ride. If you're looking for enduro or MX it's a punchy machine with plenty of acceleration [note for MX you're best on a TC or FC].
You do need to calibrate to the 150i because for technical riding keeping the bike in the powerband means you really have to ride it, you'll be shifting through the gear box and keeping it in the power band more than on a larger bike. But being able to really work the machine is a fantastic skill development and doesn't lose you time. A small negative when we think about the advantages of it being such a small machine.
Size
Husqvarna has worked incredibly hard on this new generation of bikes to get the weight down and the 150 weighs in at just 99.6kg pre fuel. That's only 50% heavier than me! It's also a very narrow machine all over including the tank and seat, boosting that small feeling.
With such a streamline lightweight bike you're going to find the power goes considerably further, you're carrying less around for a start. But this also gives a massive confidence boost. It's more like a mountain bike, you feel able to throw it around, leaning it over to find traction, manoeuvre it without using so much energy, and tackle obstacles with less worry about the pick up when / if you drop it.
Alongside this, is it's incredible low seat height at just 96cm. I'm 172cm and can easily get ground contact on either side. Another great confidence booster.
Light, lean and low.
One of the key areas I suspect this weight has been lost is in the frame. Husky have created an injection moulded fibre reinforced plastic subframe, moving away from the more traditional aluminium subframe.
Quality
Lots of little things shine with the Husqvarna in terms of its beautiful build quality. For example, the simplicity of having some of the torque value settings imprinted on the bike. It's simple but saves times with manuals hunting settings. What I'd love to see next is oil volumes printed and more torque settings.
Machined triple claps, a really solid robust set of plastics that are built to a super high tolerance. It's apparent when installing or removing [see my how to video as there is definitely a knack to it].
I love that it has a kick start and the electric start, I've never actually used but it's nice to know it's there.
My only qualm would be the headlight design as it sticks out rather a lot making it vulnerable to impact…which is exactly what happened to mine. Oops.
Suspension
The obvious quality for Husky is their rising rate linkage system. It's a progressive system, so the more force you put on the harder it gets. The advantage is it will absorb the small bumps at low speed and the larger high-speed impacts with considerable more ease. There's 300mm of suspension travel both front and rear. The downside is the linkage is a little vulnerable with your ground clearance, however the clearance is only 10mm less than the KTM and also a small guard can give it all the protection it needs for bottoming out on rocks and logs.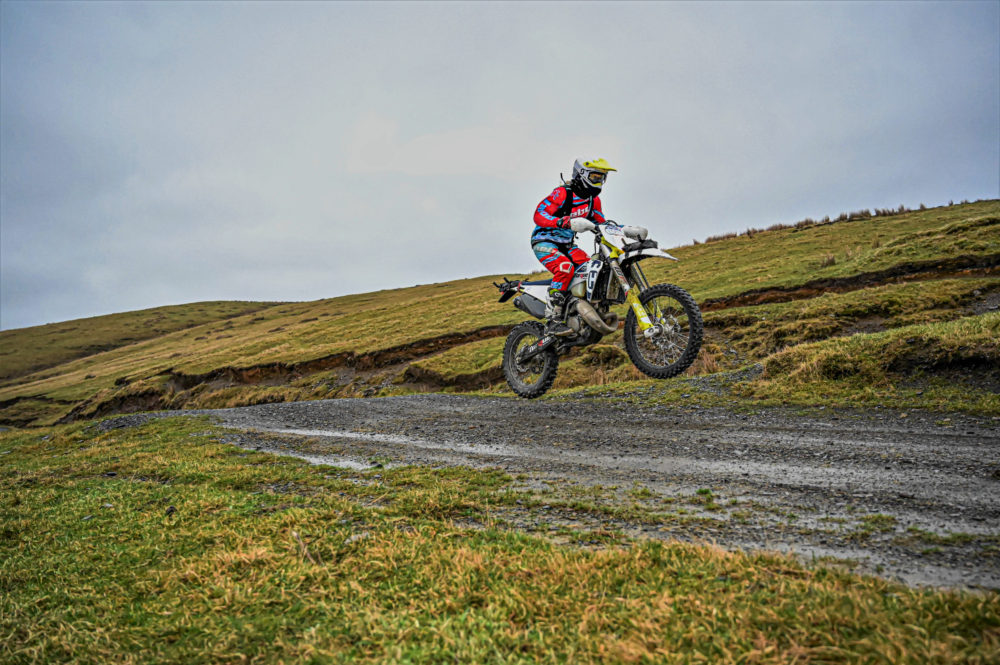 Fuel injection
As a transfer port injection bike the benefits are clear: besides huge improvements in fuel efficiency and exhaust emissions, the system also removes the need for pre-mixing fuel and re-jetting, meaning that with less effort, the engine always runs smoothly and crisply.
An example of how this can help would-be high-altitude riding where the air pressure changes, the bike will intelligently adjust the mapping using the barometric pressure sensor to ensure optimised performance.
The move to TPI was to meet new Euro 4 emissions but of course has all these benefits.
I've also completed the Valleys Xtreme hard enduro, arguably the toughest in the UK, and not once did I feel I was lacking umph on the TE 150i. It's lightweight nimbleness had me finishing silver in my first ever hard enduro.
Summary
I would definitely say the Husqvarna is a clear winner for me. It's an incredible bike for confidence building but also highly capable. Ideal for expert riders or people wanting to advance their skills, especially for people on the smaller side or women or anyone after a pocket rocket. Guaranteed fun, but beware your friends will have bike envy!
Vanessa is out on a mission to prove that nothing is impossible if you want it bad enough. Make sure you head over to her channels and hit follow Instagram, Facebook and YouTube, and www.thegirlonabike.com.