EGLE GERULAITYTE
Heather Robertson, co-owner of the Rule of Five Wilderness Company, is an avid hiker and an outdoors aficionado. But this year, she's embarking on a different adventure: Heather is about to get into motorcycling.
'In a month or so, I'm taking my motorcycle license – I've already got the gear, I'm ready to go, and there's a Triumph Tiger XCA in the garage waiting for me. I'm super inspired by all the other female riders! I think it's something very powerful to be a woman and just take off on your own. You grow a lot when you go on your own adventures', – says Heather.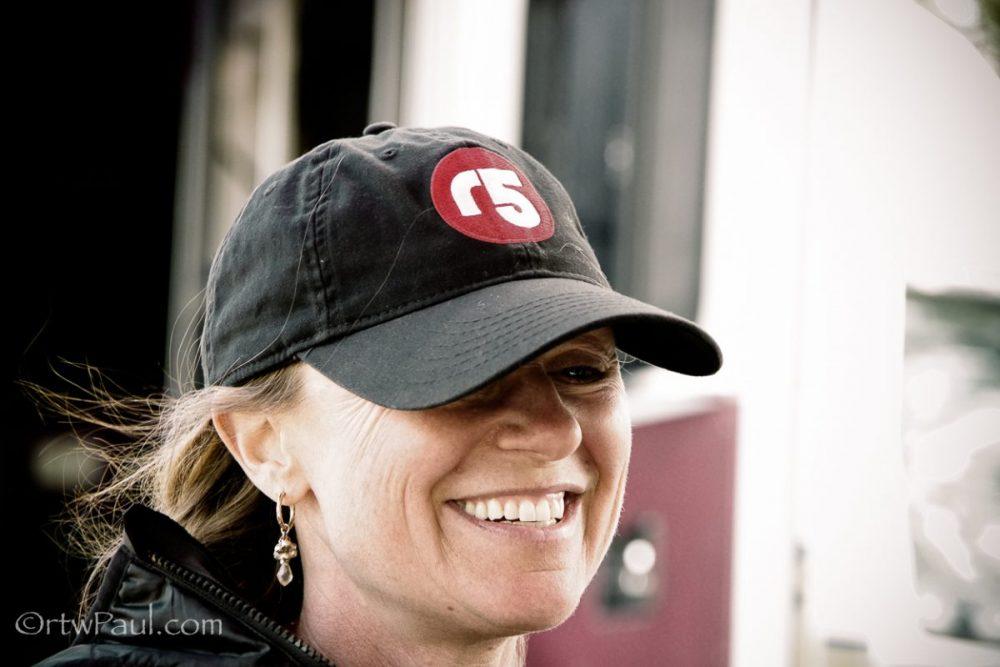 Rule of Five has a strong team with Heather and Matt. Heather is a business and leadership consultant of over 15 years: she teaches wilderness skills and energizes all her work with the knowledge that we are built for the calling of the wild. Matt's been teaching wilderness skills for over two decades, but this year, it's a new beginning for both of them.
'Matt took a motorcycling training four years ago, fell in love with riding and saw an opening in the industry to combine bikes and wilderness skills. So now, we're combining teaching survival skills and expedition planning with adventure riding. I can't wait to get my license and start riding, too!' – says Heather.
Heather and Matt teach people the five basic skills needed to survive in the wilderness: how to find or construct a shelter, make a fire, an edge, a vessel, and a rope or string. 'We also teach expedition planning – navigation, way finding, water disinfection, and so on. Being prepared is key: most accidents don't happen to serious hikers or climbers, but to people who are just out for the weekend and think they'll be ok for a couple of days. My advice is simple – make sure you know what you're doing, and notify people where you are going'.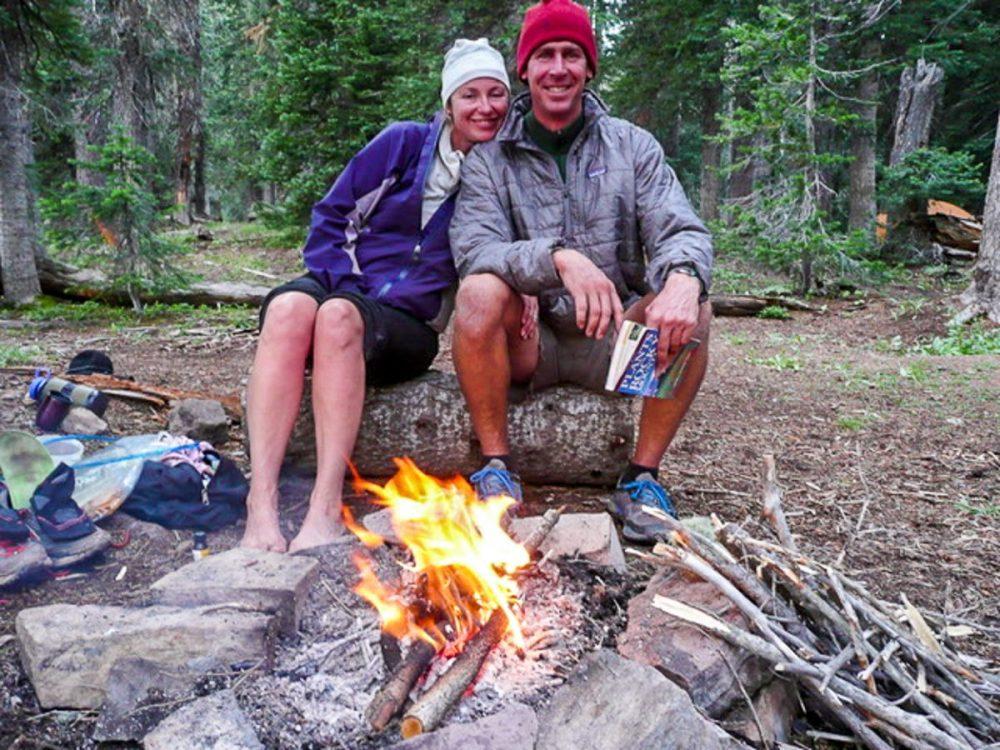 Heather, you offer survival skills courses designed specifically for women, too. Why is that?
We offer women-specific training because a lot of women just want to learn in an all-female environment. They simply feel better. Some of the skills training differs physically: for example, some types of primitive fire making requires a lot of upper body strength.  Anatomically, a woman's center of gravity is in her hips so teaming up rather than toughing it out to make a fire ember tends to be more successful. Women are more communal, so the learning environment needs to be a little different. Women simply relax more around other women and so learn better this way.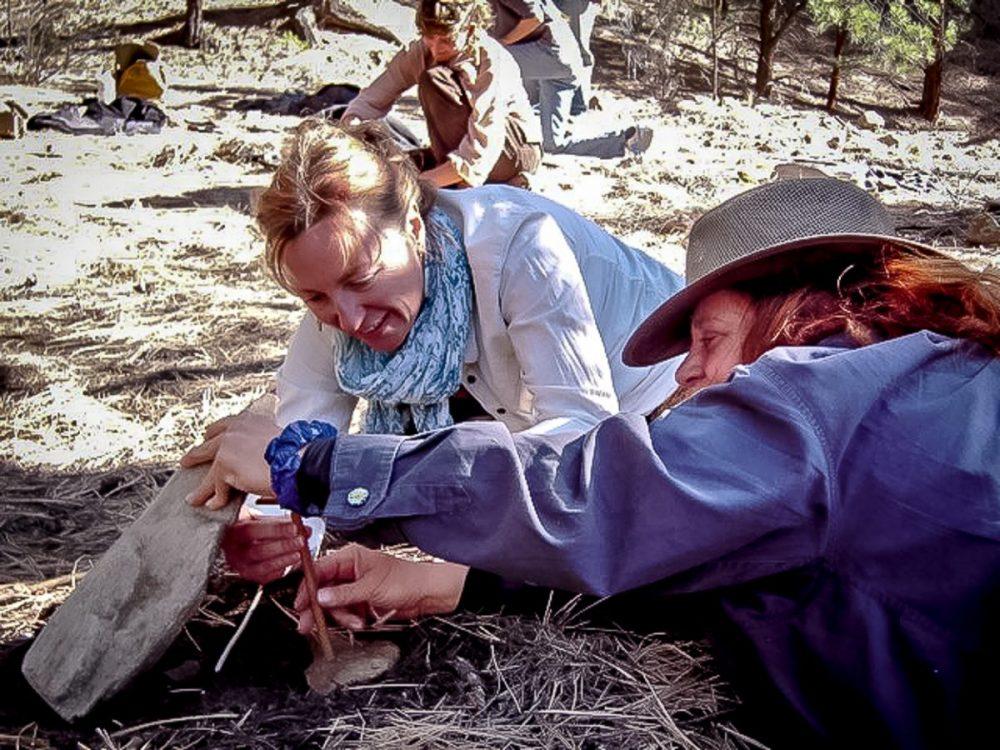 You and Matt are teaming up with adventure riders. What advice would you give someone who is riding, let's say, Central Asia and has an accident in a very remote, sparsely populated area?
Rule of five is in order of essentials: first of all, make sure you are safe. Is there any other danger involved? Then, find shelter because you need to be protected from the elements. Now you can start thinking about making a fire – what's around you, what are the plants around you, what can you use? It's always good to have at least three ways to make a fire so that if one fails, you can use the other two.
Now that you are safe, sheltered and warm, you want to get found. Start a fire, attract attention, get into a wide open space.
Finally, think about water and food.
Here's another scenario: riding in the Australian outback, you get lost and your bike breaks down. What do you do?
Assess where you are, how much water and food do you have, what's your level of safety? Only leave the bike if you absolutely have to: your bike probably has lots of things that you need, so stay near it.  Stay where you are for as long as you can, because then it's easier to find you.
What's the best way to ensure your safety when venturing out into the wild?
Make sure people know where you are and where you're going. Tell people – that's where I'm going, that's how long it's going to take, here's my route, if I'm not back in five days, start looking for me.
Technology is a wonderful thing and a lot of times it will save you, but survival skills will rarely fail if we start out prepared. I think venturing out into the wilderness on your own is never a great idea because so many things can go wrong, but if you're determined to go, just make sure people know where you are.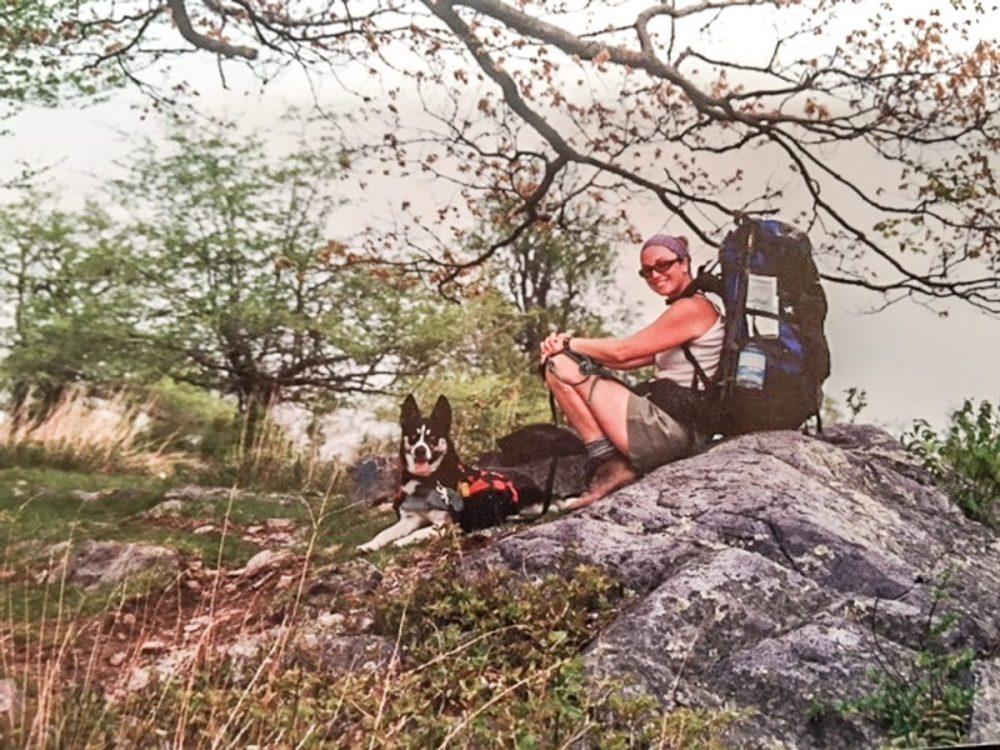 It all boils down to being the best leader to yourself that you can be. Pay attention to your needs: if you need to slow down, slow down, if you need to rest, rest, if you're thirsty, hydrate. Sometimes we push ourselves and it can easily get dangerous.
For women who are setting out on a round the world trip: what should they take with them?
A super solid first aid kit. Iodine, because it's great for wounds and disinfects water and it never goes bad. Three ways to start fire. Some kind of a GPS and a way to communicate with people. Be really educated in navigation!
I always bring calming tea because the more relaxed you are the more options you see. You make bad decisions when you're stressed, and if you panic, the situation can get dire.
Oddly enough, you stay warmer if you're clean. If you're dirty from riding all day long, clean yourself with the wet wipes – you'll stay warmer, and feel more comfortable. The more comfortable you are the better decisions you'll make, and being clean helps you feel healthier and psychology more relaxed, essential in the backcountry or in an uncertain situation.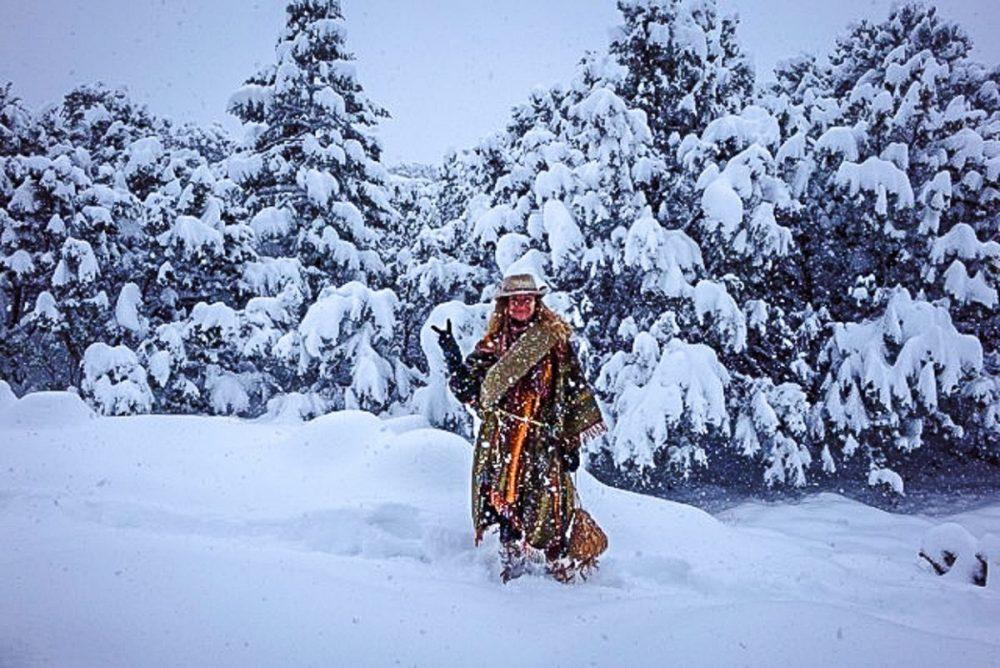 Having clean clothes keeps the insulating property of the clothes intact. When the dead-air spaces in the cloths are filled with dust, dirt, and grim they no longer hold the dead-air space to keep you warm. Hence, your body will work harder to keep you warmer.
A lot of it is about the state of mind and focus. Make sure you know what YOUR needs are. Handling stress is super important.
Have you noticed more women daring to venture out on their own?
Absolutely, there are more and more women setting off on adventures every year! That's because there are more and more ways to go out, more ways to learn and become more confident. Confidence is extremely important. If you're scared of bears, go get educated about bears, self – empower, take responsibility, prepare, and then go off on your adventure. The more you know, the less you'll panic.
There's also the factor of responsible risk versus mindless risk. Adventure is great, the unknown is great, but responsible risk makes us stronger.
Risk of course is very individual. What does it mean to take a risk to you? It's very important to take on adventures that push your edge but don't throw you out of control. Women integrate their learning differently; I think to a lot of us, strength and inner power are super important.
Women should push their edge more and challenge themselves more. I would say, always be doing something that pushes you forward, but also pushes you into a place of happiness.
But none of this has to be a competition – it has to encourage you to grow. And growth has nothing to do with competing. Grow and be better every day.
I think when it comes to women and adventures, we inspire each other to do more!