Aida Valenti is riding round the world – but she says anyone can do it: you just have to want it bad enough. 
It won't come easily and requires a lot of work, planning and self-reliance. I'm not special by any means. This adventure did not come easily. You see, I am a wife and a mother of two.  Right there that puts me at a disadvantage compared to most people setting off on an adventure like mine.  But when the opportunity to live out my biggest dream presented itself, I didn't hesitate.  Both my family and I have made and continue to make many sacrifices but I couldn't walk away without at least trying.  If I hadn't I would be at home, scrolling through Tim Burke's Instagram feed drooling over his amazing photos imagining myself riding across one of his beautifully captured  landscape somewhere.  Instead, now I am actually riding across some awesome landscapes and posted some pretty cool photos myself.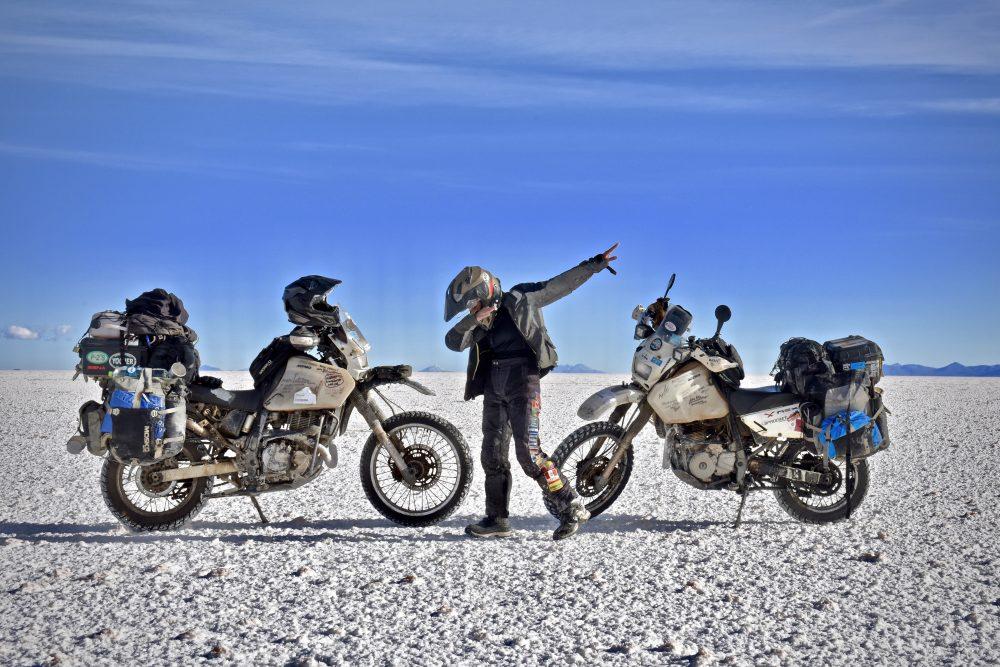 My husband set two specific guidelines for me: Pay for the trip myself and have my two rescued horses boarded somewhere at my expense. Two monumental tasks, and at first I had no clue of how to tackle them.  He might as well have asked me to climb K2.  But then I took a step back and began to think through his proposition.  Surely riding around the world on two wheels would be much more difficult.  I began to look at the situation as a test of sorts.  I started looking for different organizations to help with my horses but to no avail.  After much searching, I found a wonderful woman in Florida to place my horses with.  We worked out a price that was fair for both of us.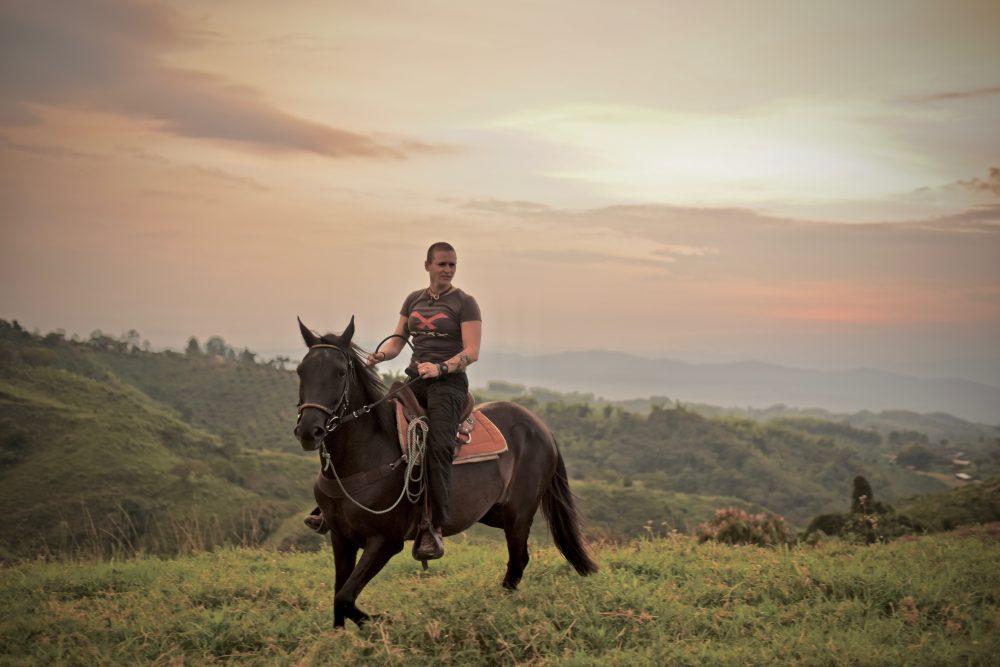 Paying for my trip became my next focus.  I had been setting money aside for Christmas, birthdays, special occasions, vacation, things of that nature but it was not nearly enough for a trip around the world.  I sold my 2008 Suzuki V-Strom, some older camera equipment and some equipment that I wouldn't be using for the next couple of years. I also sold my gold, most of which had been given to me by my grandparents as I was growing up (my grandmother is rolling in her grave right now).  I worked as much as I could, taking on extra wedding photography gigs whenever possible and for the following seven months I set every penny aside.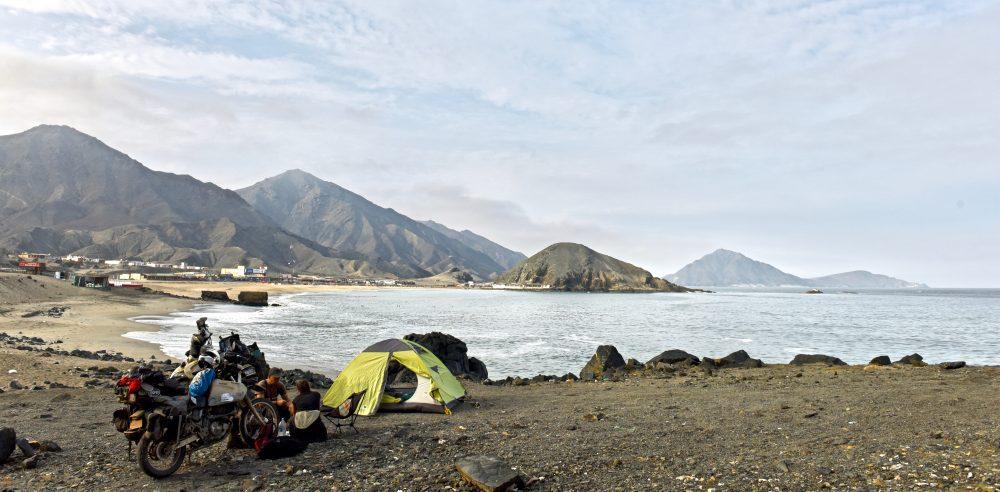 Selling my V-Strom allowed me to buy my Suzuki DR650 and make all the modifications that it needed in order to make a trip of this magnitude.  I have a 2015 Triumph Tiger 800 XC at home but chose not to travel with her for two reasons.  One: even though it is a great bike and I love everything about it. It's been lowered, has heated grips, ABS, she's comfortable as fuck. And that sound, God I miss the sound of that triple!  I love my Triumph but I feared that a simple breakdown could lead to a very expensive repair in some remote part of the world.  Not everyone has the knowledge to repair such a complicated Cat.  Two: I might need to sell her in order to fund the completion of my trip.  She is currently for sale and hopefully it will fetch me a pretty penny.
I quit my job, and felt bad about my boss having to call his clients in order to explain why the wedding photographer they had hired isn't the one who will be shooting their big day.  But within a few days all of my 2018 wedding season had been reassigned to my coworkers.  In fact we as employees feel the pressure to be loyal to our bosses, but the sad reality is, our positions will be filled within days of our notice.  In case of death, our replacements will be interviewed before our bodies are even in the ground.  That is the harsh reality.
On the road my riding partner, Paul Arcaria and I live very simply.   We camp a lot most of the time for free.  Our favorite places to spend the night have been stealth camp sites.  Those are locations just off of the road somewhere and are normally posted on iOverlander (great App you should download it).  We sometimes spot a dirt road or trail and decide to investigate.  They normally become the best finds.  Quiet, secluded, and safe.  We have also stayed at countless gas stations.   There is always an employee on duty keeping an eye out for you and best of all, they have restrooms, some even have showers (not the cleanest but a shower is a shower) and WiFi.  Of course we also indulge in some hostels or hotels depending on the price and weather.  After all we do need a REAL shower every few days.  We also appreciate the access to decent WiFi in order to upload photos to our social media  and most importantly, communicate with our families.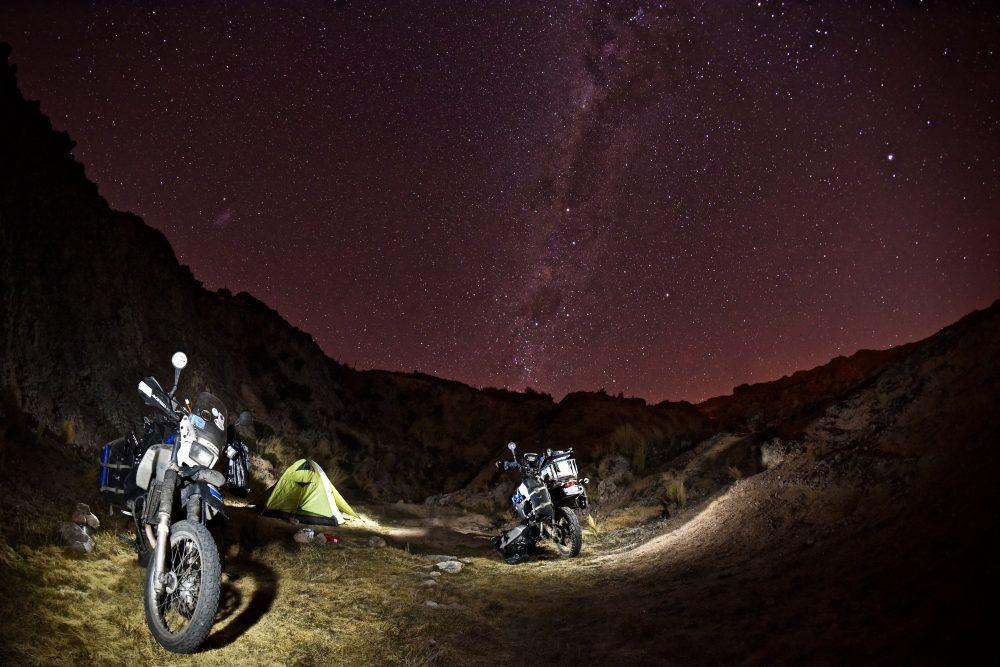 Meals vary from country to country.  Sometimes cooking costs as much as eating at a street vendor or little restaurant so in that case we opt to eat out (literally).  By cooking for ourselves, we have spent as little as four dollars each for a whole days worth of food.  That included breakfast, lunch, snack and dinner.  It's amazing what you can buy at the local "mercardo".  Proving that budgeting is just as important as saving  before the trip begins.  The less you spend the sooner you can leave on your adventure.  Unless you are dining at a five star restaurant and sleeping at a luxury hotel every night, then yes my friend, you will need a semi filled with Benjamins.  My biggest expenses are as follows and in this order:  Horses Boarding (remember those?), Gas, Shipping/Airfreight, Repairs/Parts, Accommodations, Food.
I believed in simplicity before, and this trip has reaffirmed that belief.  My simple bike is just that.  No frills. I gets the job done.  No fuel injection, no liquid cooled engine, no ABS, no  traction control.  Shit…I don't even have a fuel gage.  Suzuki hasn't changed the DR since 1996 it's a time tested beast.  In the event I do need a repair, I can find parts almost everywhere.  Anyone who has an ounce of mechanical skill can probably work on my girl.  So, if you are waiting to save up $25,000 to buy a motorcycle for your next adventure, take a tip from me.  Go out and buy a used DR for $3000 and use the rest of the money on the actual trip.  Who knows, you might be able to leave by tomorrow.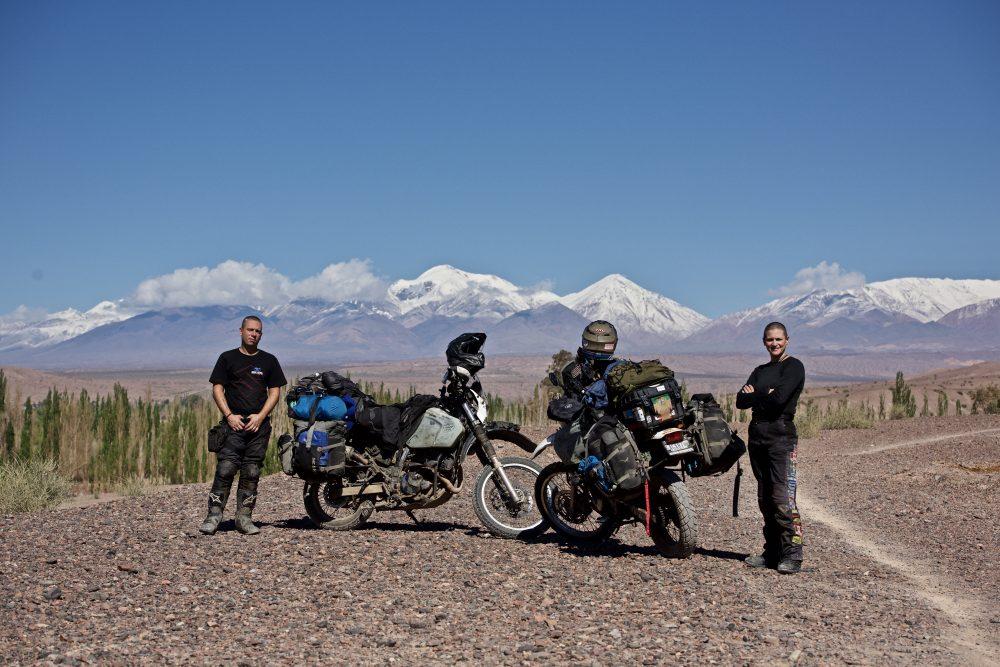 You see, my daughter is still going to school and my husband still has dinner every night.  The laundry still gets done and the house hasn't crumbled to the ground.  Things are still getting done, just not by me.  The universe didn't skip a beat the only thing that has changed is that I am living out the dream that I've had for over a decade.  There are lots of sacrifices on all ends being made in order for me to be sitting in this camping chair half a world away.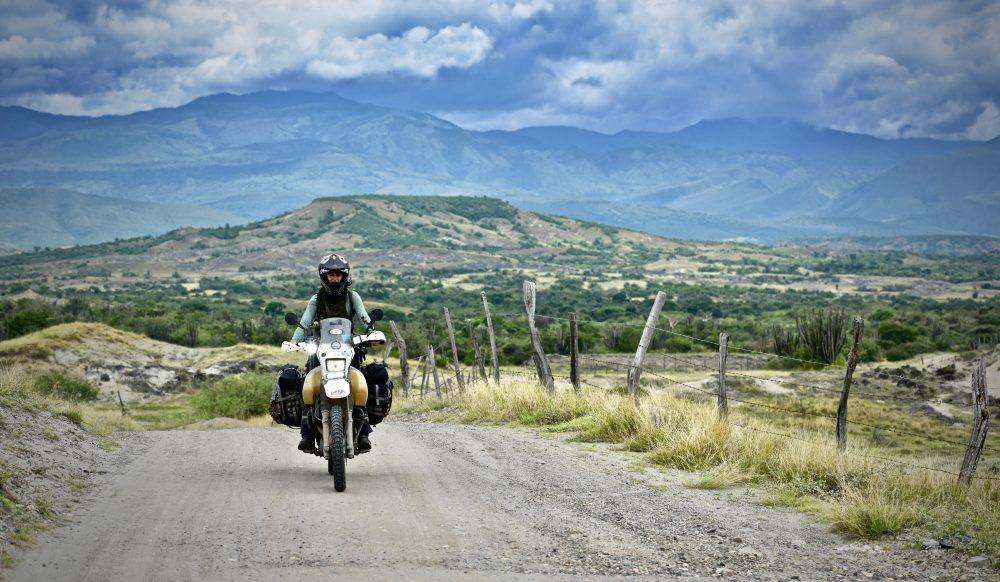 So, if you are looking for my advice, here it is.  Don't work for years to buy the biggest and best most expensive motorbike.  It still has two wheels just like any other bike, and when you encounter an electrical problem in the middle of nowhere, you're gonna wish it were a DR. Don't think you owe your boss anything.  You don't.  You get compensated to do a job for him or her and you delivered.  End of story.  At home, sorry to tell ya, but shit will get done and the world will still spin without you there for a little while.  Life is a passage of time.  Don't spend too much of it dreaming of the day. Make a decision and take the first step.  Plan without over planning and start living.