Early in 2017, Kerri found herself in the ER due to stress and exhaustion. What happened next may surprise you. Enjoy the birth story of Motobird Adventures.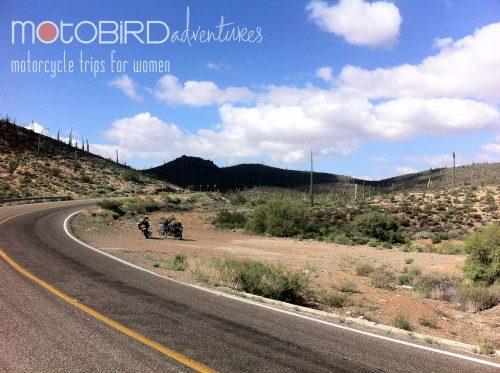 While she had no moto-mentors in her family, Kerri had an insatiable curiosity about motorcycles from a young age. She asked so many questions about motorcycles in driver's ed, her teacher brought in a training VHS just for her. But her passion lay low until she was 24, when she signed up for the MSF class in Maryland and got her endorsement. Kerri is someone who is a lifelong learner, and in the six years she has been riding, she has regularly taken courses to improve her skills. Currently, she is going through training to become a Total Control instructor. Because she had no significant mentors in the moto world when she started, she found the process of training and choosing a motorcycle daunting and overwhelming, and has a deep desire to help others with this process.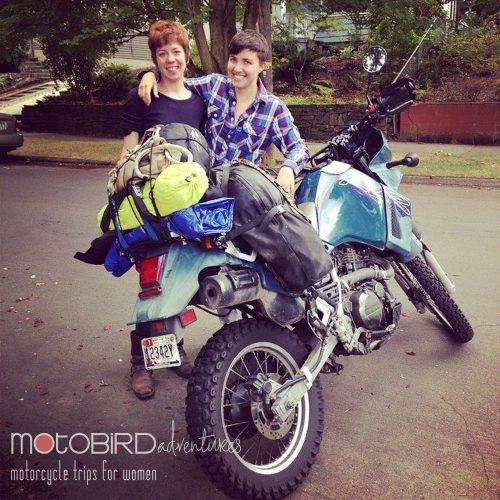 Before getting her first motorcycle, Kerri was called to adventure. With the heart of a traveler, Kerri has always found travel easy and natural. From riding Baja to being robbed in Chile, her adventures have taken her to the highest heights and lowest lows.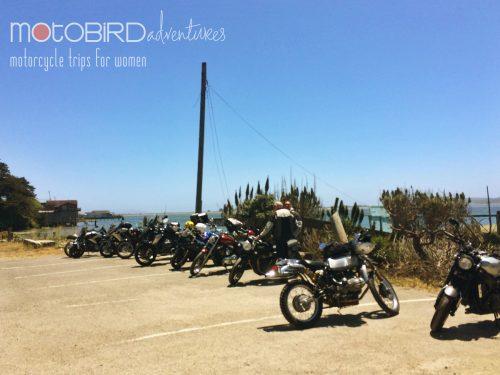 Always on a quest for knowledge, Kerri bought an old beat up motorcycle, with a plan and timeline to fix it up and ride it, learning step by step how bikes work and how to care for them. Even though she thought her timeline was plenty generous, she found herself ready to head south of the border, and her bike stubbornly not ready to go. She scrapped the project, bought a KLR, and off she went to Mexico!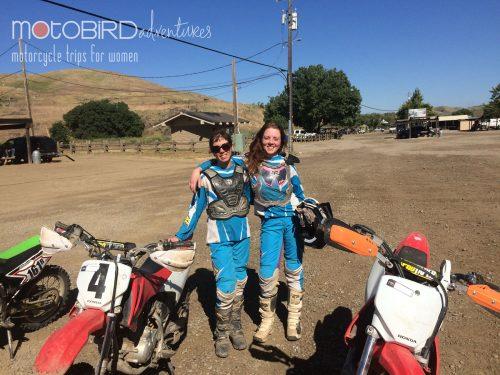 After this trip, she found herself living in California, unsure what was next for her. Between bartender and a seasonal job at a card company, she found herself able to pay all of her bills, and in jobs that offered plenty of flexibility to travel. She dreamt of working for a motorcycle tour company, but she was still adjusting to California life and never actually applied. She even had a friend who encouraged her to start her own, which she thought was ludicrous! Although she'd taken her jobs for their flexibility, she suddenly found herself working longer and longer hours at both jobs, the seasonal job not ending, and finally landing in the ER due to stress and exhaustion. It was time to quit the "seasonal" job and take a break to clear her head.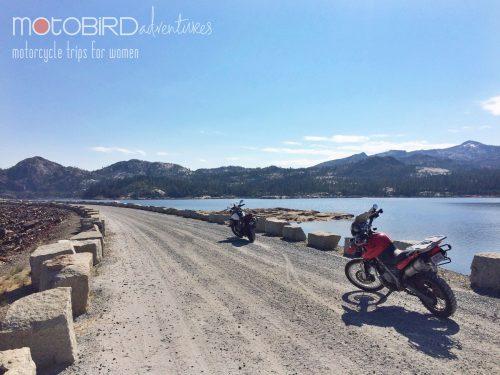 In February 2017, she went to Baja for two weeks. A friend linked her to what she thought would be a travel companion for a day or two of her trip, but she ended up being an unofficial tour guide. She'd meant to get some time alone, but suddenly she was the experienced leader of two guys who were depending on her to figure out where to camp, what to do, and where to go. As many of the best ideas are born next to a bonfire, one of her companions laid on the beach under the starry sky and blissfully said, "You know, you could charge people for this." The idea wouldn't leave Kerri alone.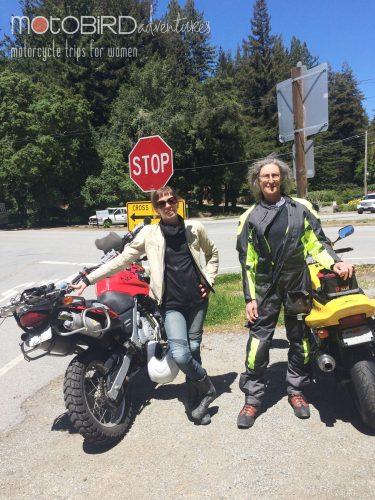 Coming back to San Francisco, she started Motobird Adventures, a motorcycle tour company for women (and their friends) with tours that vary in skills and time. Trips range from all pavement to dual sport rides and range from four to ten days. She offers trips through California, Baja and Belize. While many of the trips are pre-planned, she's also set up to provide custom tours. She has found a ton of support and encouragement in the riding community. One of her favorite early moments as a business owner was when she introduced herself to a rental company and was welcomed with open arms. Some parts are challenging, of course. "What paperwork do I need, how do I find a good contract lawyer, how do you even insure a company like mine, what are the rules and licenses I might need, how do I find customers, how much do I spend on advertising, what am I even doing?" She has found that every challenge helps to learn and grow, and she balances the details with the fun parts such as planning trips, picking out amazing locations, designing t-shirts, advertisements and the logo.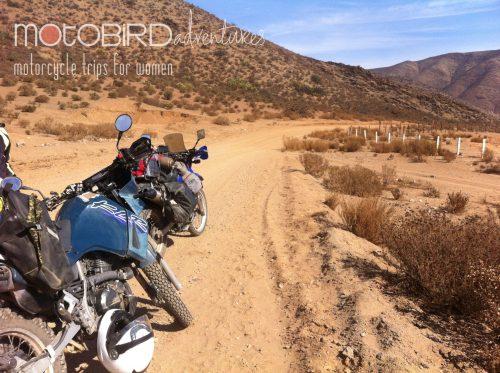 Kerri has a deep desire to empower women. "If someone truly wants to do something then there is no doubt in my mind that they can do it. In fulfilling goals and accomplishing something you set out to do, especially if it is something difficult, there's no better way to grow, feel better about yourself and learn. A woman, doing that in a society that undervalues women, is even more powerful and impactful. There's a lot stacked against us in the world, in our society and in motorcycle culture. Crossing and challenging those lines can be really empowering. Achieving things that are considered above our abilities or interests further shows just how capable we already know we are. When you build up a skill or do something you enjoy doing, you feel good about yourself, you feel confident. Motorcycles do that for so many women; just look at how popular all of these women motorcycle events are becoming and look at how many more women are learning to ride because of that. There is a pull, a desire to feel that freedom and power. Many times, as I'm sure many women have experienced, when I park somewhere or stop for gas, someone will say to me 'That's your bike?' and I never know how to respond. Sometimes they seem annoyed, other times surprised. I wish it wasn't shocking to the majority, to see a woman pull up on a motorcycle, but then I wonder if it would be as rewarding if it were."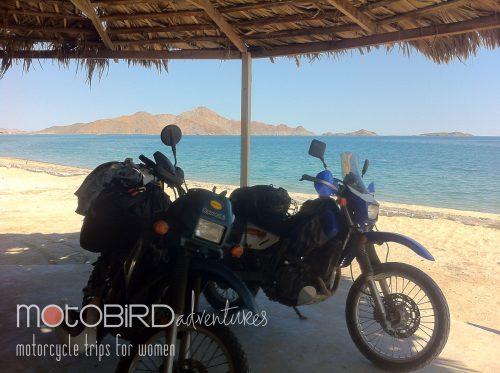 Before ending our interview, we asked Kerri what "Adventure is Attitude" meant to her. She replied "when I first started riding, a trip around the block was an adventure. I see attitude as keeping an open mind, being open to new things and learning and growing. If we keep an open mind and the right attitude, there are endless possibilities, things are more positive and you become less disappointed. When it comes to my business, I'm always sure to come at the more challenging things well rested and open to possibility. Thinking that 'maybe this won't be as difficult as I'm making it out to be' generally proves right and that attitude makes something daunting into a fun challenge."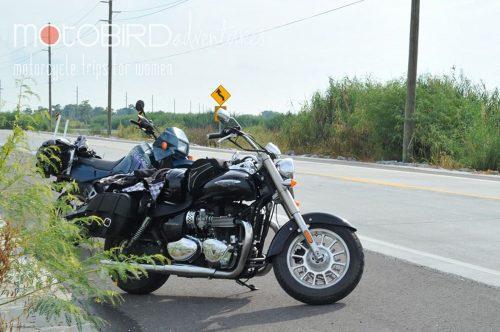 In our darkest, most depleted moments, we come face to face with our true purpose. In those moments, we must decide whether to listen to our heart's desire or to ignore the work we were put on this world to do. Kerri, when she found herself with nothing left to give, reached inside herself and found her true calling, showing us what "Adventure is Attitude" really means.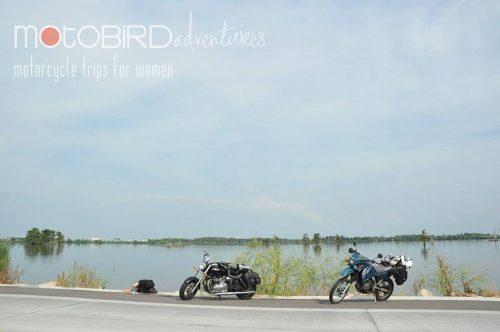 Check out MOTOBIRD ADVENTURES! 
Like this? Check out ALTERNATE ADVENTURES, who will be partnering with Motobird Adventures for an upcoming tour!