Wind, Sun, Rain; on the road, our skin is abused by the elements, and adding skin care to the list of daily chores can seem overwhelming.  
We've had a number of women discuss chapped lips, sun burn, wind burn, and even monkey butt, and ask us what can be done!  We reached out to our friends at Lush Fresh Handmade Cosmetics for their BEST skin care suggestions!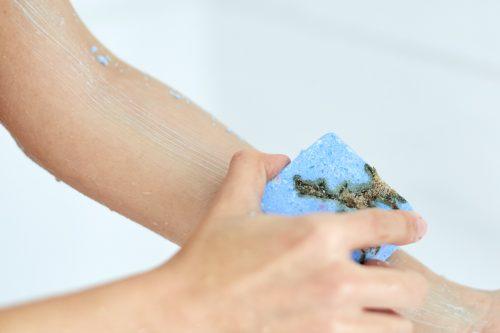 On the road, liquids can be a problem, but hair gets greasy after days of riding. Eva at Lush recommends Solid Shampoo Bars.  They're lightweight and one bar is equivalent to three large bottles of shampoo.  Just pop them into a tin until your next shower!  Or try this Coconut Lime Shampoo and Conditioner by Sweet and Sassy.
Trailside repairs leave our hands dirty and greasy.  Lush again has the solution with Rub Rub Rub! This exfoliating scrub will remove all the dirt and leave your skin soft, clean, and smelling like spring!  It is also available in a bar form. You can put it in a tin and take it on the road. Add even more skin care with Helping Hands.  Chamomile, honey and lavender work with calming cocoa butter to make this a popular healing cream for hard working hands.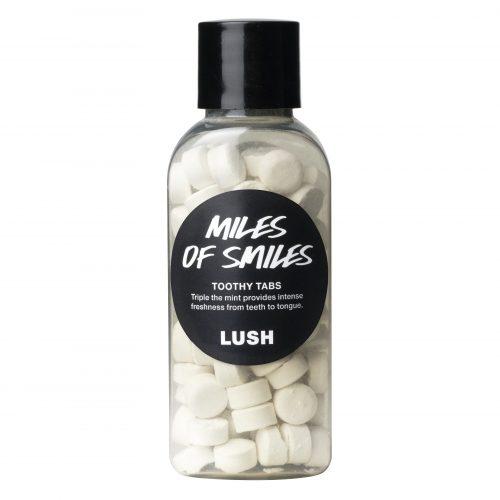 Tubes of toothpaste bursting can be a drag.  Lush has the perfect solution.  Check out their Miles of Smiles toothy tabs.  Crunch a tablet between your teeth and use your wet toothbrush to brush as usual! If you just need a quick mouthwash, try out their Crème de Menthe mouthwash tabs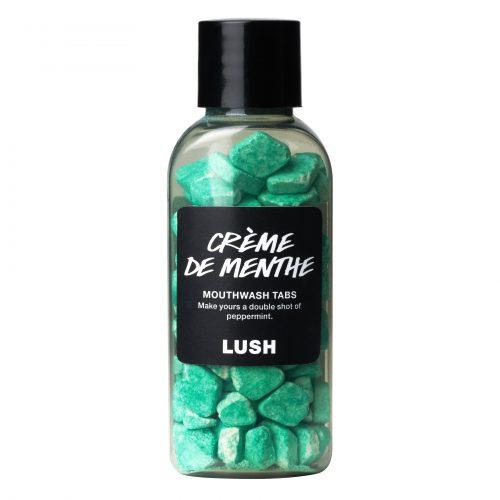 We all know the pain of chapped lips. Honey Trap lip balm prevents cracked lips in even the strongest of headwinds. And our cheeks get blasted on the road too!  Celestial moisturizer is perfect for wind-battered, dry or sensitive cheeks.
To help banish dry wind-blasted skin, our best-selling Dream Cream is loaded with nourishing oatmilk for all over deep body moisturization.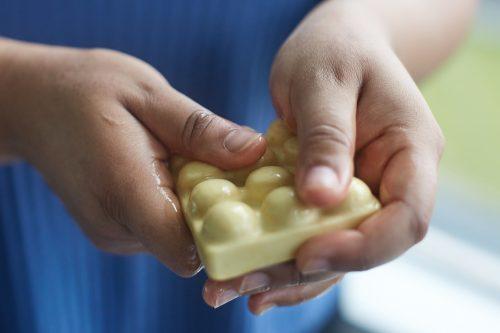 Met someone special on the road?  Or have a friend willing to trade massages for sore muscles? Hottie massage bar is specially molded with bumps to enhance your massage with extra pressure.  It'll help you unravel tight knots from riding all day in no time.  Again no packaging, which helps cut down on bulky extras on your bike.
T for Toes is a deodorising powder that's great for freshening up sweaty feet that have been enclosed in boots all day.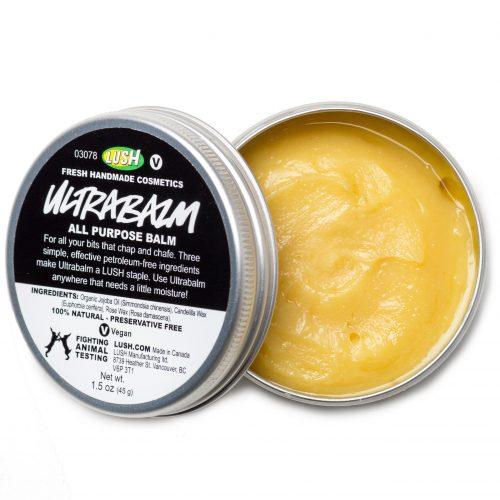 And finally, we have to talk about monkey butt. If you suffer from chafing, Eva suggested either Ultrabalm or Elbow Grease, which are both ultra-moisturizing all-round balms that can be used anywhere on the body. Elbow Grease is a skin care product also great for brightening tattoos! For an extra special tushie rub, Rump was invented by Lush's founders after a particularly strenuous cycling trip, where they needed something extra moisturizing after a long day in the saddle.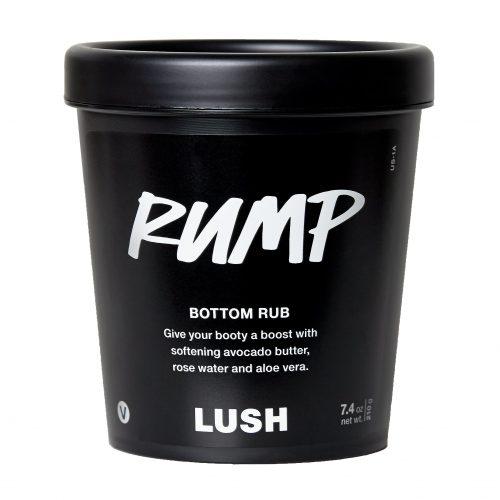 Keep an eye out later this year for our reviews of the products sent over by our friends at Lush!
Like this article? Check out Egle's article about Motorcycle Helmet Skin Care!