CABDR: Getting There
Portland to Yuma. 1233 miles. Yuma is the start of the California Backcountry Discovery Route (CABDR), and we had a week off to ride the route. Some folks ship the bikes and fly down, some load into a uhaul, and those with time ride to the CABDR start.  We decided to trailer the bikes to Apple Valley, the midway point of the CABDR, and ride the rest of the way.
CABDR crew
Kris (me!)
@freespiritpixie
REV'IT! Women's Team Member
Off Road editor for Women ADV Riders
Challenged by steep loose uphill's
DR 650
Nathan
@fortheloveofknobs
Check out his YouTube channel
Over the moon excited for sand
Fears nearly nothing
Husqvarna 701
Josh
@brontide83
Real Estate Agent Extraordinaire
Amazing friend
Grew up riding sand
First BDR
KLX250
Thursday April 18
CABDR: Getting There Day 1
With the bikes loaded on trailer, I made sandwiches, deviled eggs, and packed fruit, veggies, hummus, nuts and flax seed brownies hoping for as few stops as possible. Once Josh and I picked Nathan up at work, we still had 1000 miles of driving ahead before even getting on the bikes.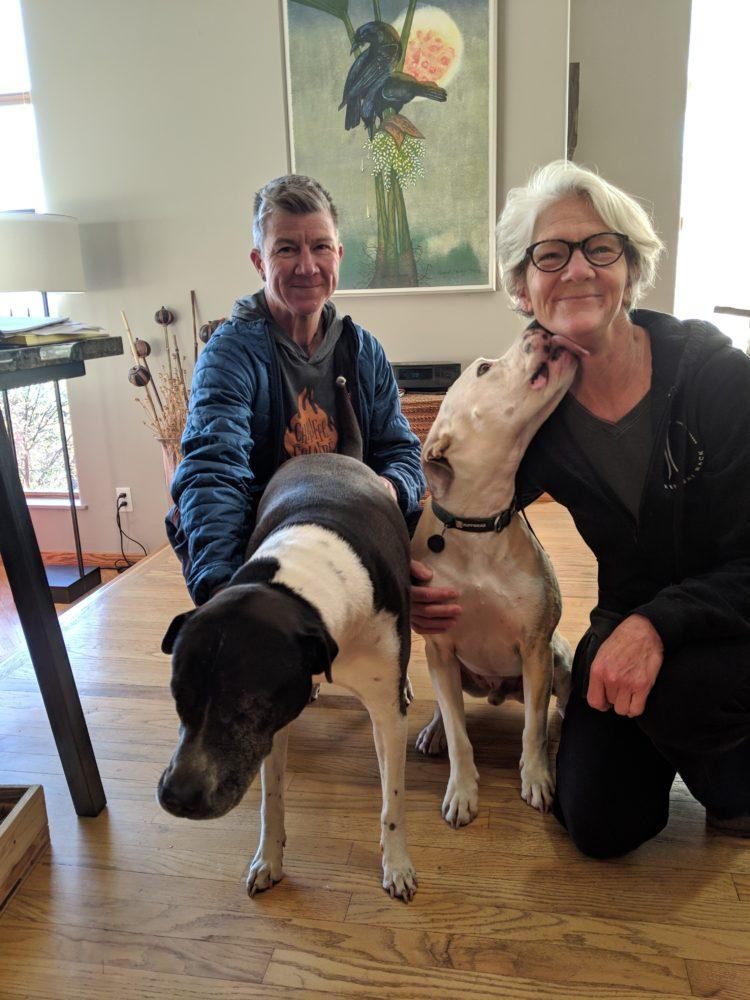 We picked Nathan up at 4:00 and headed to Ashland. Our friends Beth and Lee were so welcoming, we almost didn't want to leave! The four legged members of the family were warm and welcoming as well. Helped us not miss our four legged babes quite so much.
Friday April 19
CABDR: Getting There Day 2
We left the safe haven of our dear hosts and headed down I5.  Spending 12 hours driving led to awesome conversations between Josh, Nathan and I. There were perhaps more potty stops than there would have been if it had just been the two boys; I believe in staying hydrated especially before our desert ride. We stopped at In and Out, a California classic.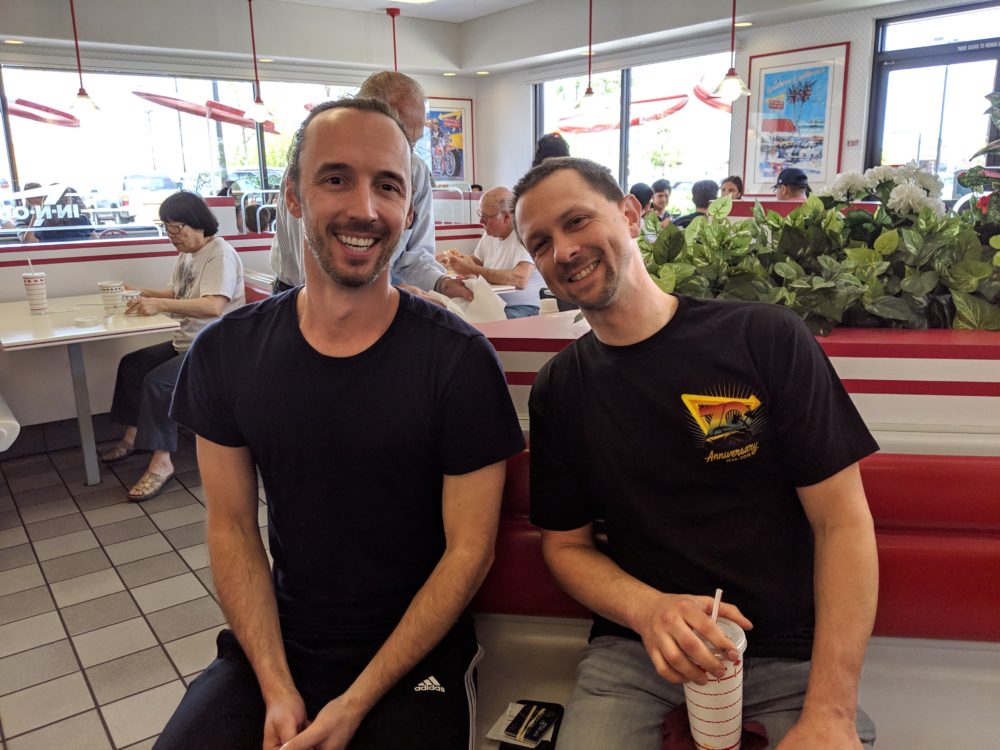 Arrived at our Apple Valley hosts house. Warm and welcoming, they were delighted for visitors. We've adopted ourselves another set of parents! After 700+ miles of driving, we were tucked into bed.
Saturday April 20
CABDR: Getting There Day 3
With warm hearts, warm breakfast, and warm wishes we were on our way, but not before having holy water sprinkled on our bikes by our hosts. As a spiritual gal with a Catholic background, this warmed my heart.  My mom texted that she'd prayed for us too!
It was a good thing, because the journey to Yuma was treacherous with high gusty winds and wobbliness from knobbies on loaded bikes. We were so happy to arrive safely! We got gas and stopped at the nearest Mexican restaurant, and it was amazing. Then, off to a sentimental spot for me, Westward village. Growing up, we visited this spot every year, because my grandparents owned and ran the trailer park and shopping area. We took pictures by the giant Paul Bunyan statue, then it was off to the official CABDR!
We got to the turn for Picacho State Park, and the sandy dirt surprised me. It made my bike wobble and put me on edge. I knew this wasn't the hard stuff, but it took me a few minutes to adapt. Once my nerves settled, I could appreciate the beauty and start to enjoy sand riding.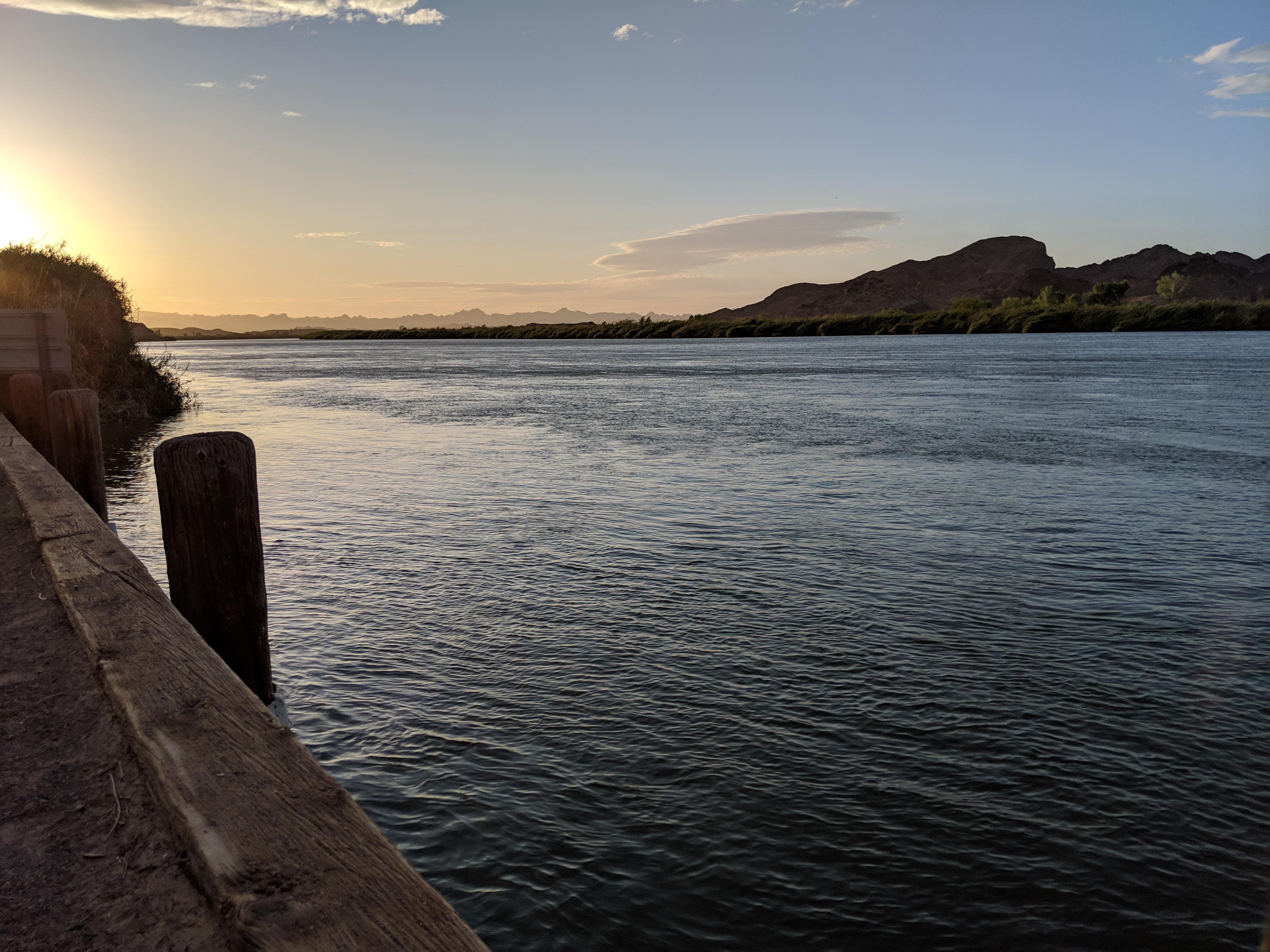 We played by the river for a bit, then set up camp. Turns out, there are a LOT of mosquitoes there! We enjoyed our dinners, and then oggled the moonrise. After a few minutes of planning, we tucked ourselves in for a balmy Saturday evening sleep.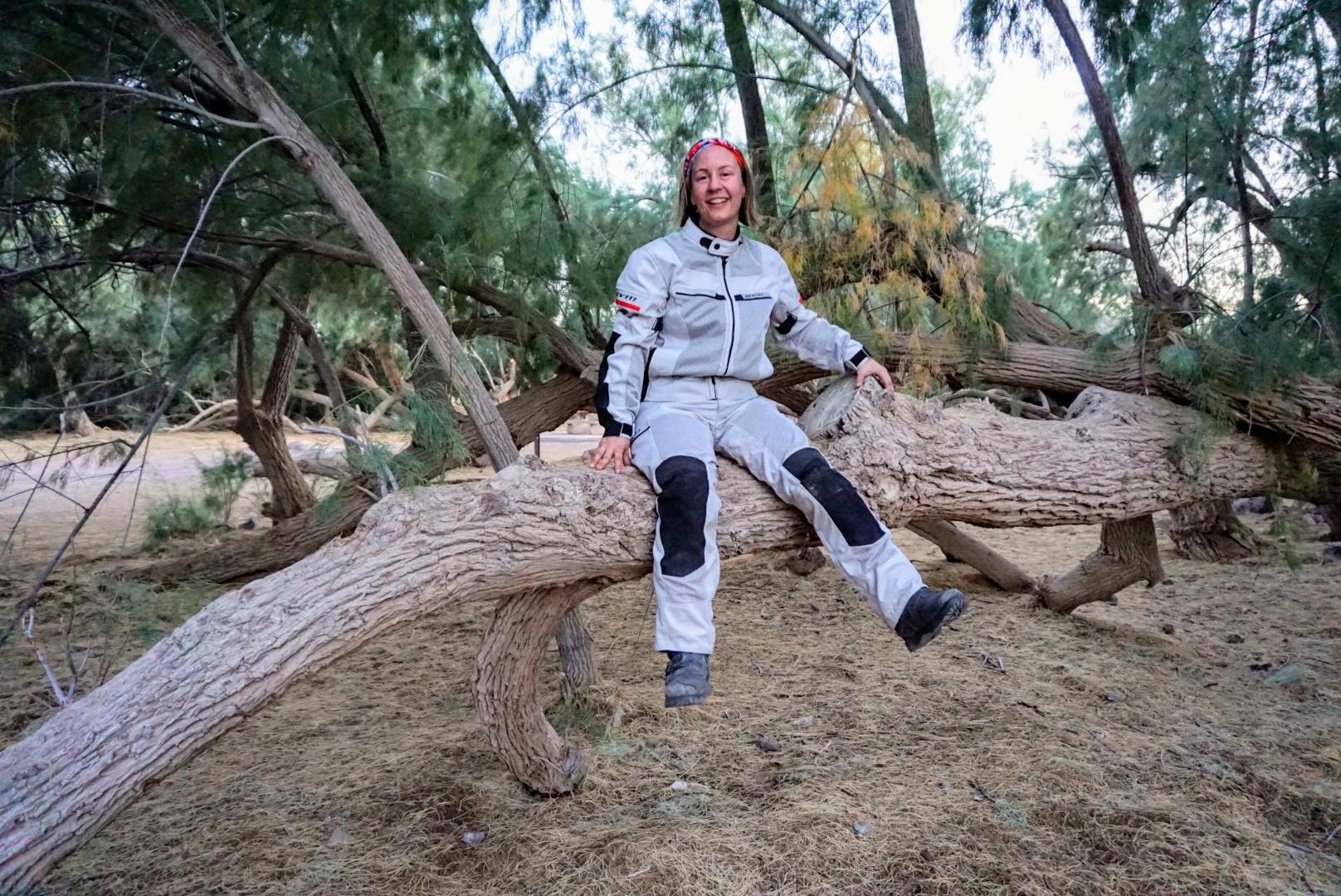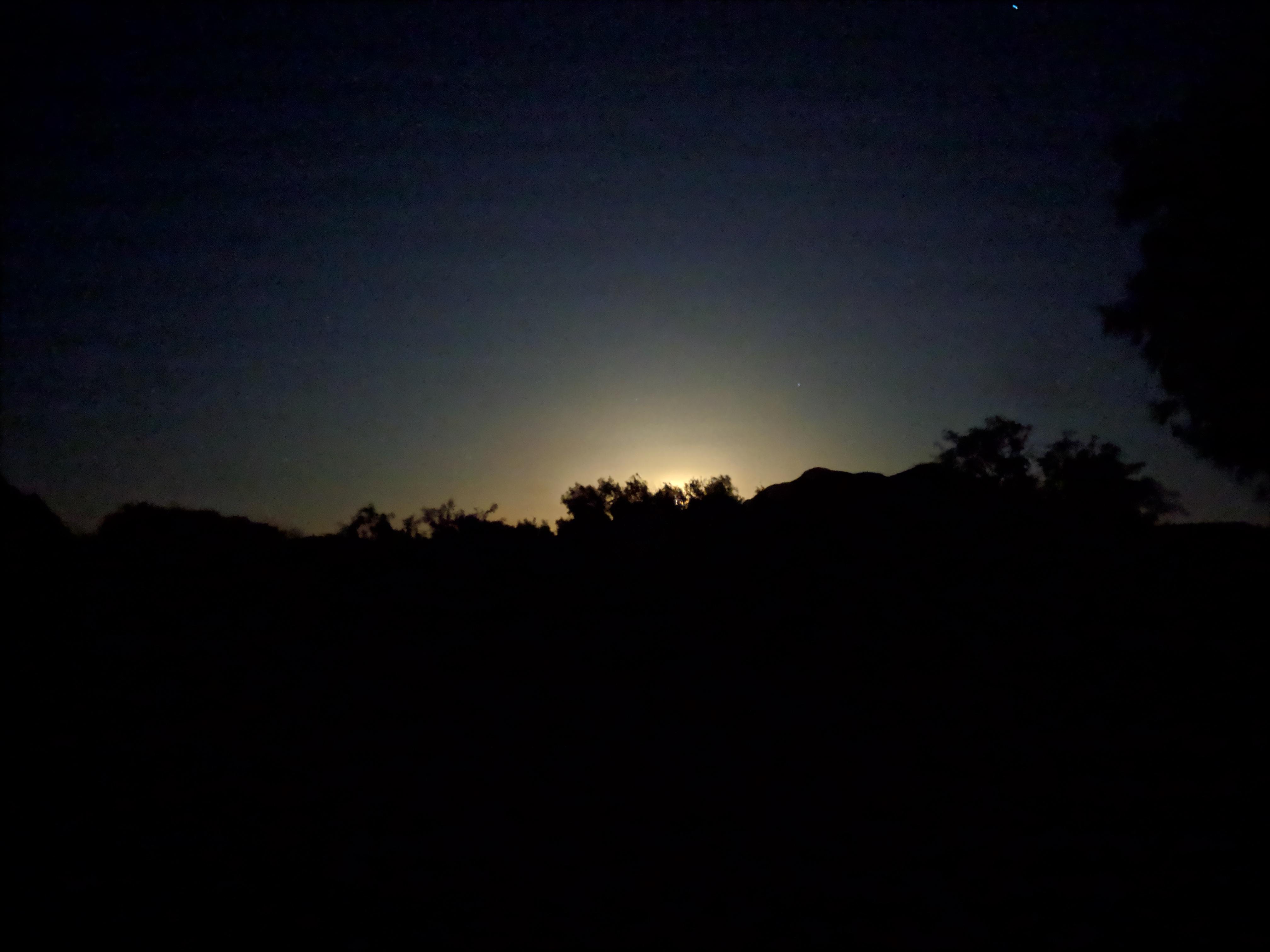 With about 10 miles of CABDR under our belt, we fell asleep under a warm sky, each lost in our own thoughts about tomorrow.  Tomorrow would be the true test – eight miles of sand on Indian Pass Road
Daily Bike Drop Count: 0
Things to know: LOTS of mosquitoes at Picacho. Bring bug spray.
Also, if you have a fishing pole, fishing in the river and grilling on a nearby BBQ sounded amazing!
Photo Credit: For the Love of Knobs
What happens next? Check out CABDR Day 2 Here!
Want to know how to prepare for a BDR? Check out Kris's CABDR Prep article HERE!
Want Videos?  Check out this adventure HERE!